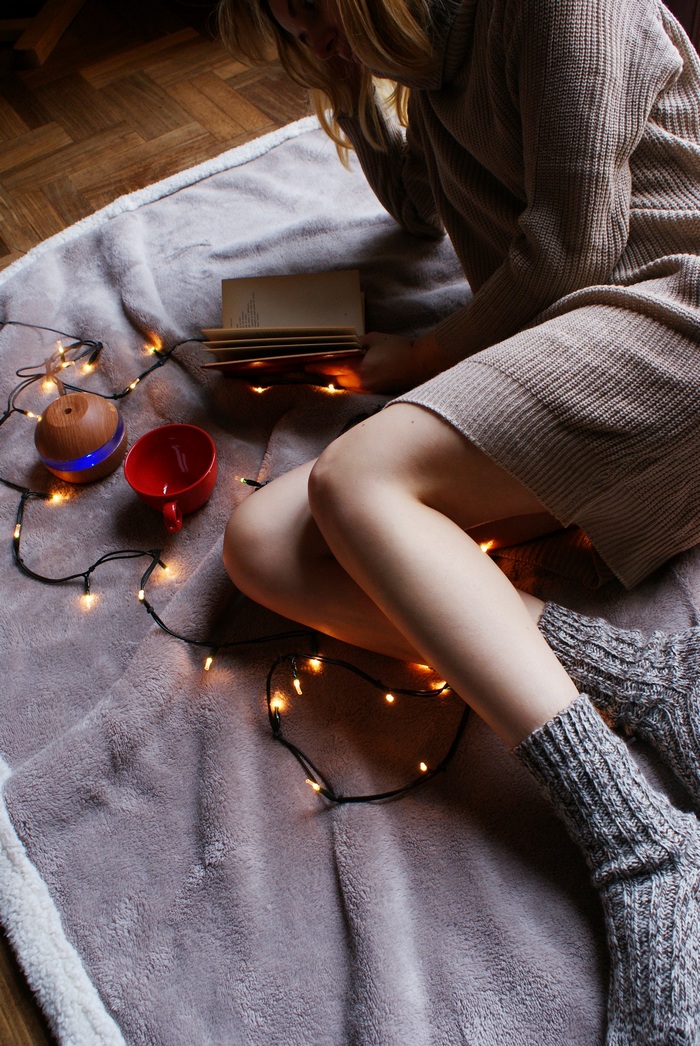 In a crazy world, sometimes we just need to stop and breath. Starting from this year, I decided to do it once a week to recharge my batteries and feel more productive!
There's nothing bad about shutting down everything and thinking about ourselves only, it helps our mind (and soul) to stay healthy and happy. Cause a bit of selfishness never hurt anyone!
//
In un mondo frenetico, a volte dobbiamo solo fermarci e prendere fiato. Ad iniziare da quest'anno, ho deciso di farlo una volta a settimana, per ricaricare le pile e sentirmi più produttiva!
Non c'è nulla di male a spegnere tutto e pensare solo a noi stesse, aiuta la mente (e l'anima) a restare in salute e a vivere meglio. Perché un po' di sano egoismo non ha mai ucciso nessuno!
In this post I talked about fitness and wellness especially focused on body, today I want to share with you my personal 5 rules to follow once a week to live with less stress. Who's with me?
//
In questo post vi ho parlato di fitness e benessere specialmente del corpo, oggi vi svelo le mie 5 personali regole da seguire una volta a settimana per vivere con meno stress. Chi è con me?
***
1)
ME, MYSELF AND I
This is especially for all the mums out there or those of you living with family, bf /gf or roommates: once a week forget (for a while!) about everyone and just think about yourself. Hey…It is fine! Choose a moment when everyone is outside, or sleeping, or whatever, you just need to stay alone with yourself. Try to find a place in your house that will become your "relax corner" where you can feel comfy (yes, the couch is allowed) in your cozy clothes. I love wrapping myself in soft and warm sweater dresses like this one from Tosave: the perfect mix between cozy and feminine! // Questo è soprattutto per le mamme, o per quelle di voi che vivono con famiglia, ragazzo/a, coinquilini ecc: una volta a settimana dimenticatevi (per un poco!) di tutti e pensate solo a voi stesse. Ehi…va bene! Scegliete un momento in cui tutti sono fuori, o dormono, o che ne so, basta che siate da sole con voi stesse. Trovate un posto in casa vostra che diventerà il vostro "angolo relax" dove potrete sentirvi a vostro agio (sì, il divano è permesso) indossando i vostri abiti più comodi. Io adoro stare avvolta in morbidi e caldi maglioni, come questo di Tosave: il mix perfetto tra comodo e femminile!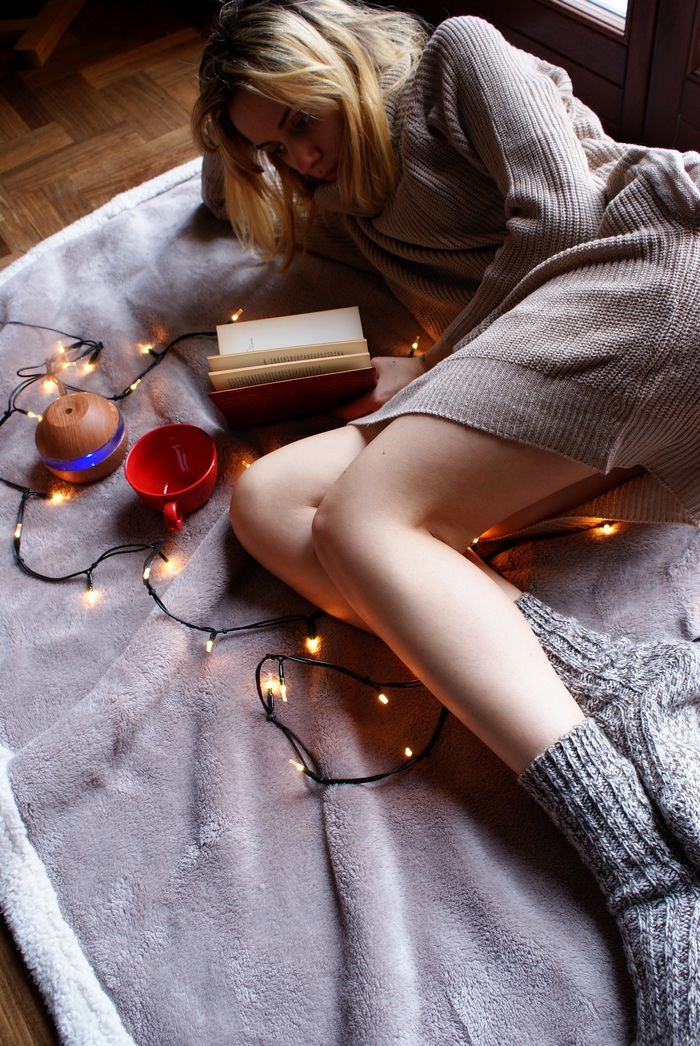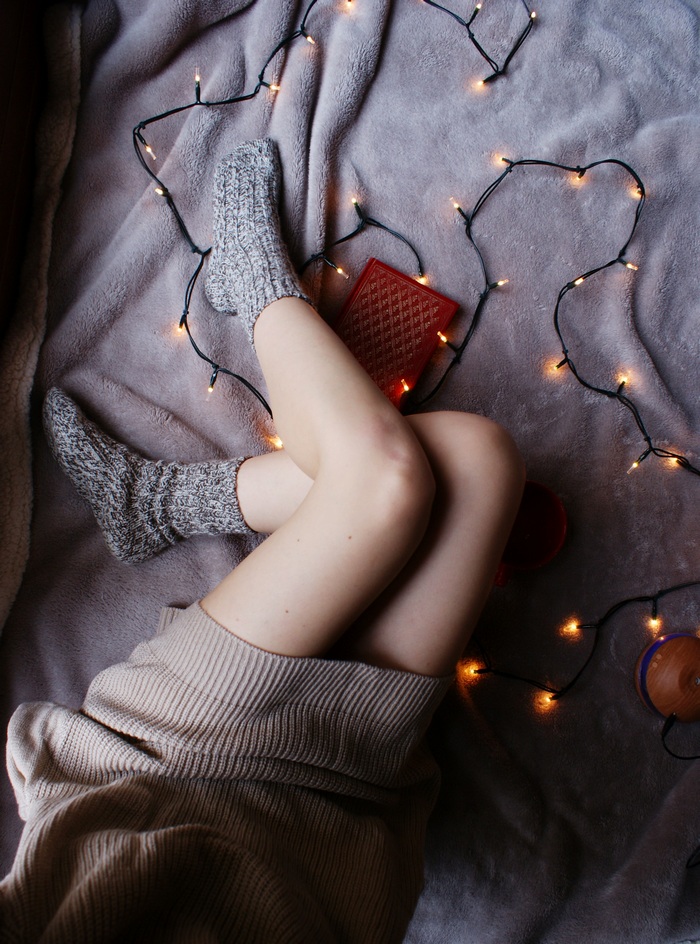 2)
NO PHONES / DEVICES ALLOWED // NO TELEFONI / DISPOSITIVI
If you're phone addicted, leave it in an other room. You don't want to end up checking your Instagram or replying e-mails on your shut down moment, don't you? So, the same for tv, pc, etc. If you want to use your phone to play music it is okay, but on these shut down moments silence is the best option, just choose depending on your mood (and, in that case, do not use phone for anything else!). // Se siete cellulare dipendenti, lasciate il telefono in un'altra stanza. Non volete mica finire a guardare il vostro Instagram o a rispondere a e-mail durante il vostro momento di pace, vero? Lo stesso vale per tv, pc, ecc. Se volete usare il telefono per mettere della musica può andare bene, anche se in questi momenti il silenzio sarebbe la scelta perfetta. Scegliete voi, ma, nel caso, usate il telefono solo per quello!
3)
CREATE A COZY ATMOSPHERE // CREATE UN'ATMOSFERA ACCOGLIENTE
Nothing better than a cozy atmosphere for your relax corner! Few things can make the difference, like a soft blanket and cushions to cuddle yourself, suffused lighting (or little leds) to create the magic, an aroma humidifier to have a delicious smell all around. Mine is from Tosave (you can buy it here): I love the design (it's super cute!) and the USB cable make it perfect for any place! // Niente di meglio di un'atmosfera rilassante per il vostro angolino! Poche cose fanno davvero la differenza, come una morbida coperta e cuscini per coccolarvi, luci soffuse (o piccoli led) per creare la magia, un vaporizzatore di aromi per avere un profumo delizioso intorno a voi. Il mio è di Tosave (potete acquistarlo qui): adoro il design (è davvero troppo carino!) ed il fatto che con il cavetto USB lo si può portare davvero ovunque!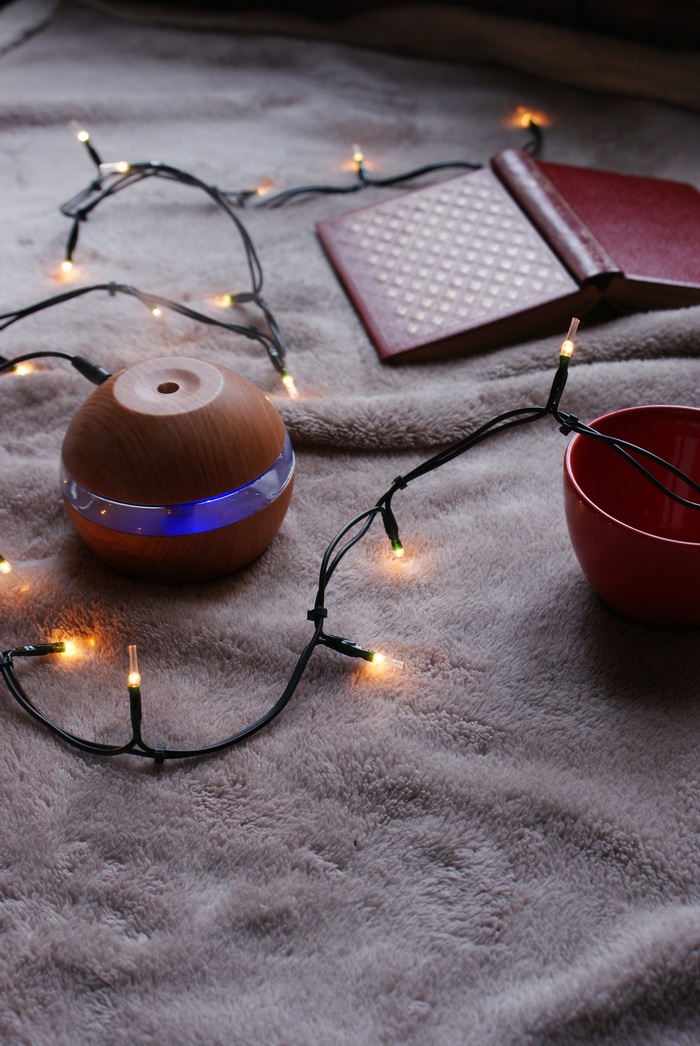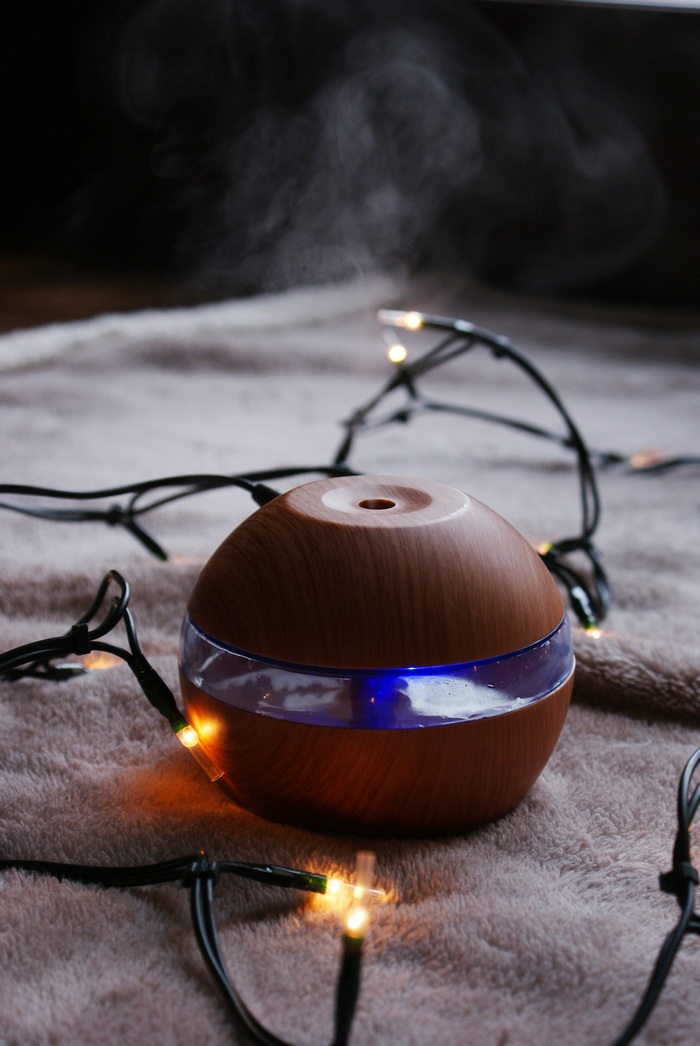 4)
TREAT YOURSELF // VIZIATEVI UN PO'
A cup of tea, biscuits, a piece of chocolate (maybe DIY date pralines?), fruits and so on…a little treat is always welcome cause it makes us happy and satisfied! Bake (and eat) a cake, or just enjoy a cup of cinnamon latte (recipe here), the meaning is: for once, don't think about regrets! // Una tazza di tè, un pezzo di cioccolato (o magari delle praline di datteri?), della frutta e così via…un piccolo vizio è sempre benvenuto perché ci fa sentire felici e soddisfatte! Preparate (e mangiate) una torta, o semplicemente godetevi una tazza di latte alla cannella (ricetta qui), il senso è: per una volta, non pensate ai sensi di colpa!
5)
DO SOMETHING YOU LOVE OR DO NOTHING AT ALL // FATE QUALCOSA CHE AMATE FARE O NON FATE NULLA
This is the best moment to do something you really love, like reading, drawing, organizing your bujo, doing meditation, baking and so on, the point is that it must be pleasant and not a to-do thing. You are doing it for yourself only and, if you just want to sit down and chill with a cup of tea, then do it! Sometimes, doing absolutely nothing is the best choice! It's not a casuality if Oscar Wilde said: "To do nothing at all is the most difficult thing in the world, the most difficult and the most intellectual".// Questo è il momento migliore per fare qualcosa che davvero amate, come leggere, disegnare, organizzare il vostro bujo, fare meditazione, cucinare e così via, il punto è che deve essere piacevole e non un obbligo o un impegno. Lo state facendo per voi solamente e, se vi va di starvene semplicemente sedute con una tazza di tè, beh, allora fatelo! Non fare assolutamente niente a volte è la scelta migliore! Non è un caso se Oscar Wilde diceva: "Il non fare nulla è la cosa più difficile del mondo, la più difficile e la più intellettuale".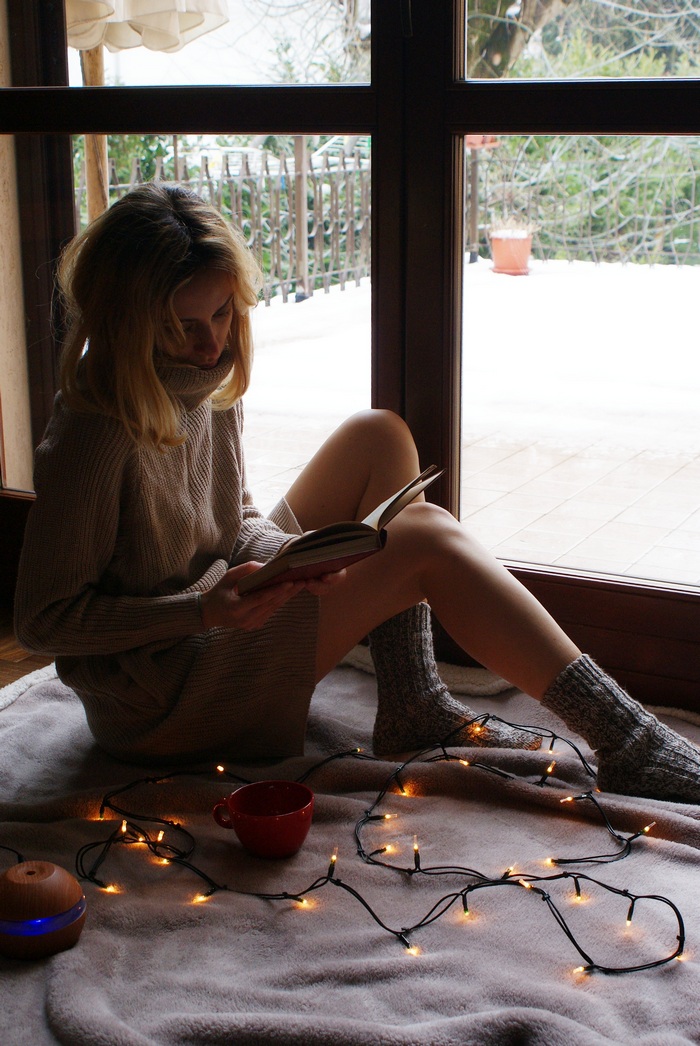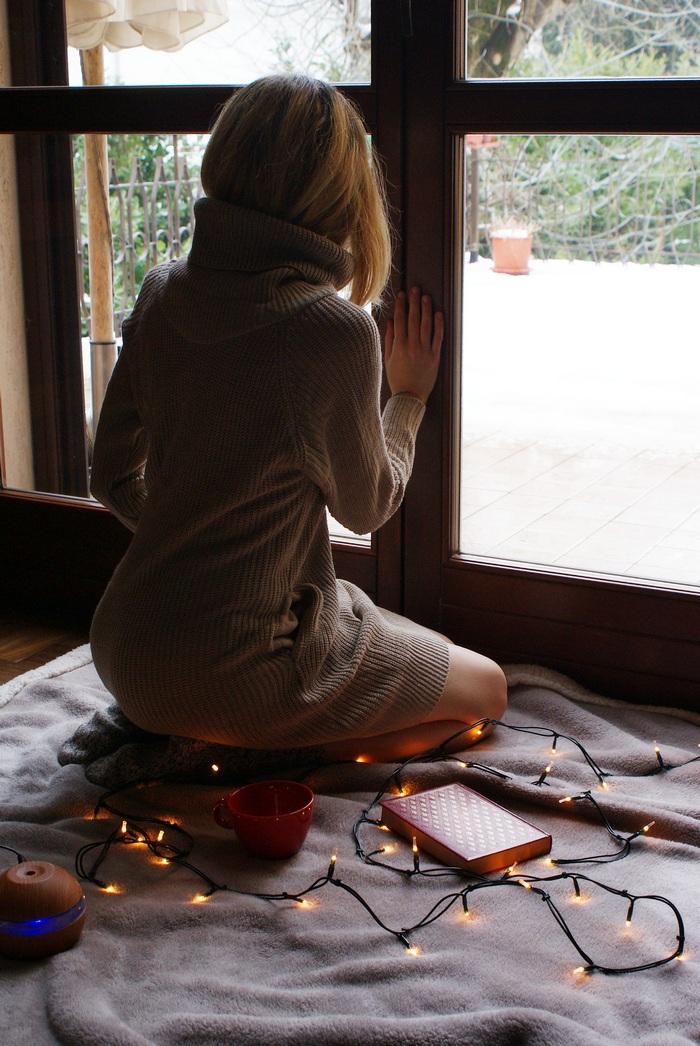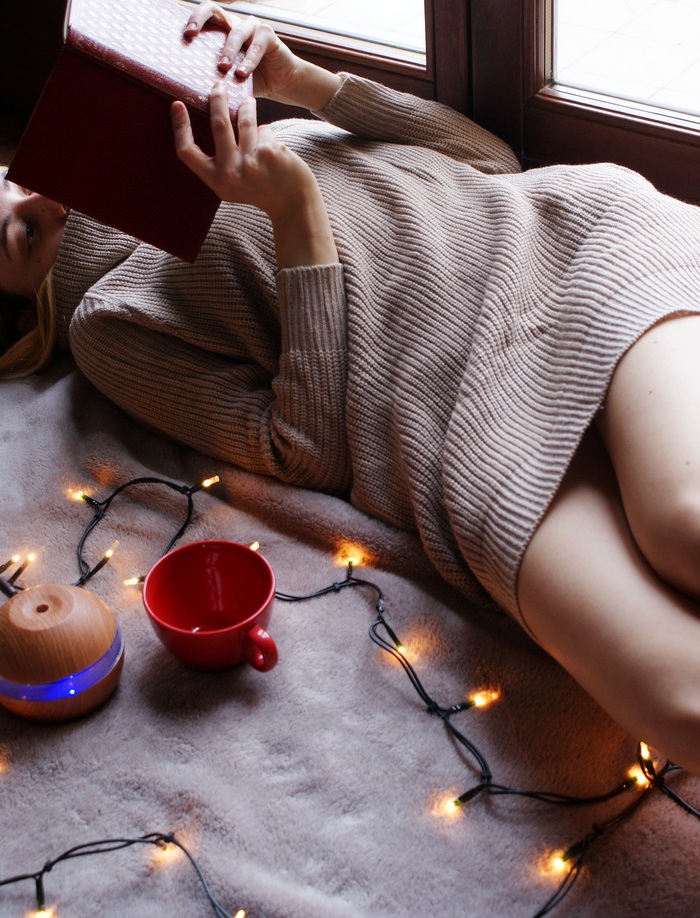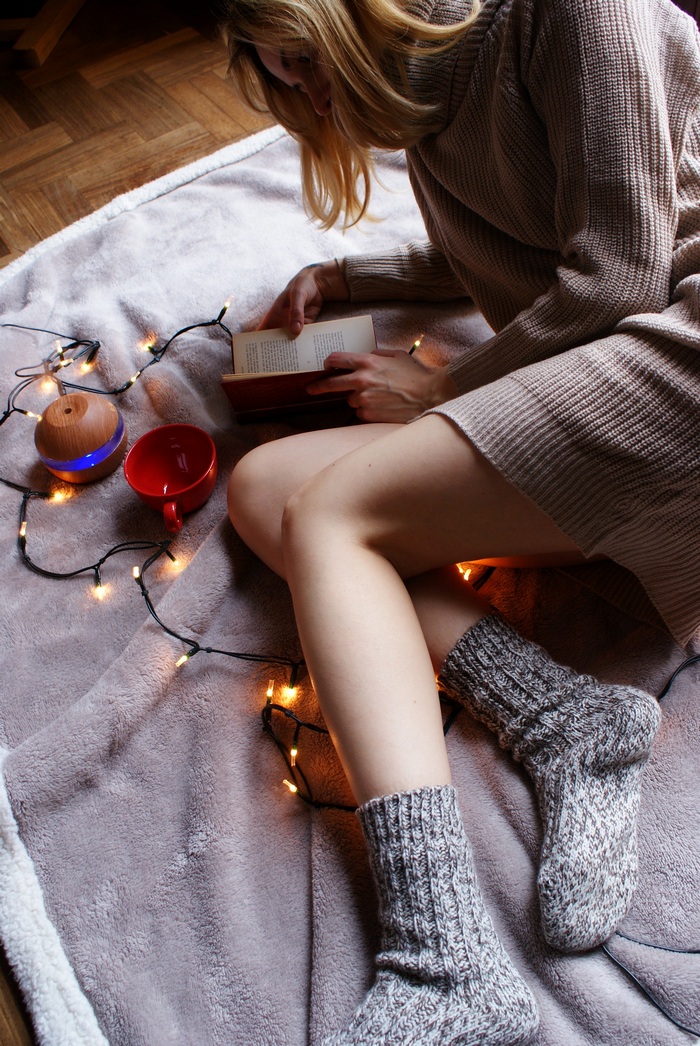 Well, I hope you found this post useful, let me know if you have other tips to share with us! If you are looking for online shopping, discover the super huge selection of products that Tosave offers, I am really satisfied abut my picks! See you soon dears! // Bene, spero abbiate trovato questo post utile, fatemi sapere se avete altri consigli da condividere con noi! Se avete voglia di shopping online, date un'occhiata alla vastissima selezione di prodotti che offre Tosave, io sono molto soddisfatta delle mie scelte! A presto!
This post is in collaboration with Tosave.com.
Questo post è in collaborazione con Tosave.com. I prodotti di cui si parla nell'articolo mi sono stati inviati dall'azienda a scopo valutativo, ma esso rispecchia la mia opinione in modo trasparente.
Non sono stata in alcun modo pagata o ricompensata per parlare bene dei prodotti.