If I put together two of my favourite things ever (prosecco and festive season) the result can't be anything but perrrfect!
Christmas is just around the corner guys and this means that gathering will be more and more frequent, sooo why not try a new prosecco cocktail to enjoy with our beloveds?
//
Se metto insieme due delle cose che mi piacciono di più (il prosecco e la stagione natalizia) il risultato non può che essere perfetto!
Natale è alle porte ragazzi e questo significa che le occasioni per festeggiare saranno sempre più frequenti, quindi perché non provare un nuovo coktail a base di prosecco da godersi insieme alle persone che amiamo?
Prosecco is with no doubt every toast's protagonist, this is why I chose it for this recipe, opting for a brand which, since 1973, brings excellence of made in Italy on our tables: Cantine Maschio. Mixing their Prosecco DOC Treviso with few ingredients, I made a cocktail that tastes like Winter, Christmas and tradition, cause this is the best time of the year to stay together!
//
Il prosecco è senza dubbio il protagonista di ogni brindisi, ecco perché l'ho scelto come ingrediente principale di questa ricetta, optando per un marchio che, dal 1973, porta l'eccellenza del made in Italy sulle nostre tavole: Cantine Maschio. Unendo il loro Prosecco DOC Treviso a pochi altri semplici ingredienti, ho creato un cocktail che sa di Inverno, di Natale e di tradizione, perché mai come adesso è bello stare insieme e festeggiare!
***
Time // Tempo:
5 minutes // 5 minuti.
Difficulty // Difficoltà:
Very easy // super facile.
Ingredients // Ingredienti:
2/3 of Cantine Maschio Prosecco DOC Treviso
1/3 of orange juice (choose sweet oranges) // 1/3 di succo di arancia (scegliete arance dolci)
cinnamon powder // cannella in polvere
thyme sprigs // rametti di timo.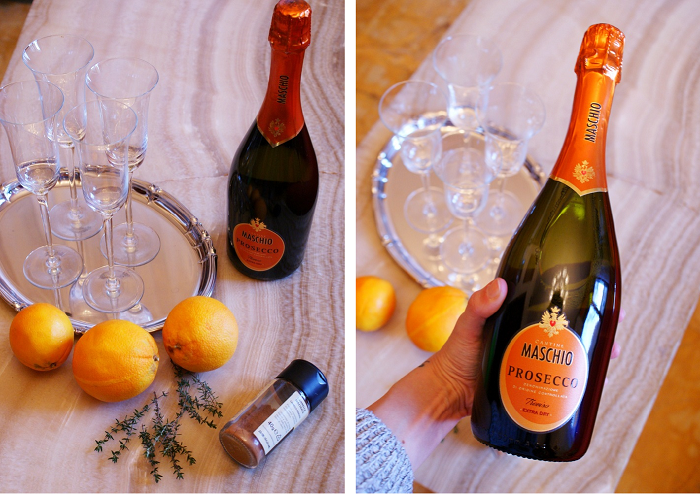 How to // Come procedere:
Squeeze the oranges, then mix together Prosecco DOC Treviso (at 6-8 °C) and orange juice in flutes, gently blending with a spoon. Add a bit of cinnamon and the thyme sprig to decorate. Cheers! // Spremete le arance, poi unite il Prosecco DOC Treviso al succo d'arancia nei calici, mescolando delicatamente con un cucchiaio. Aggiungete un po' di cannella ed il rametto di timo per decorare. Salute!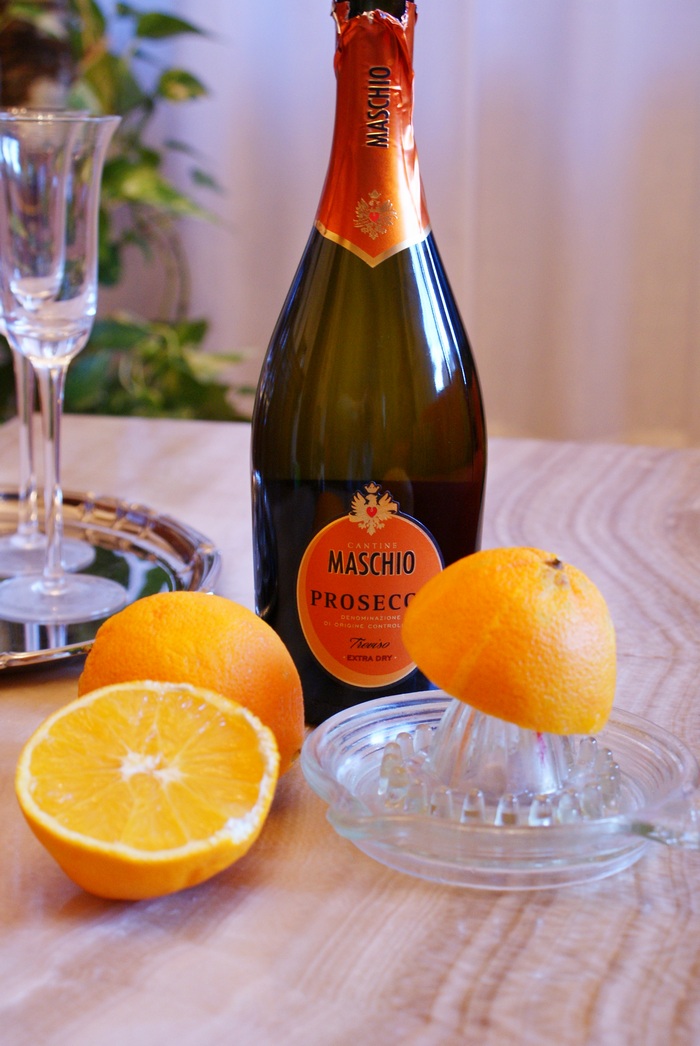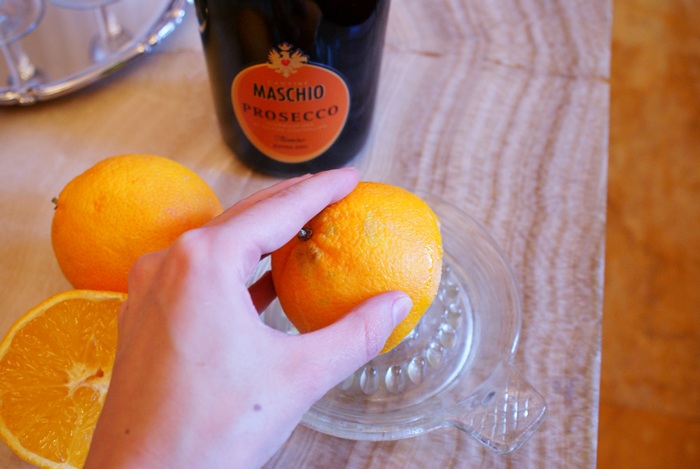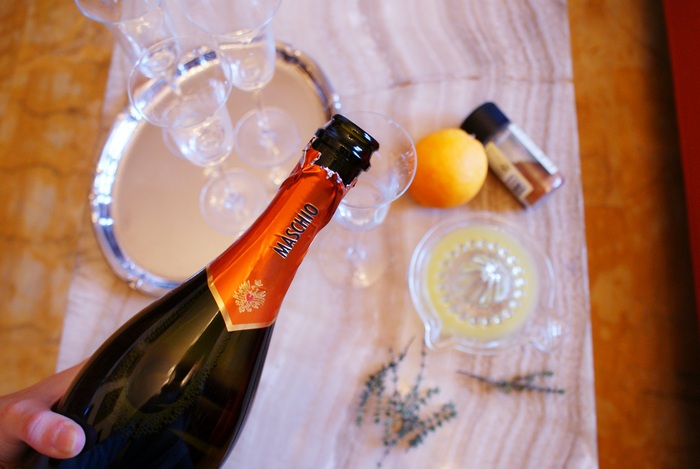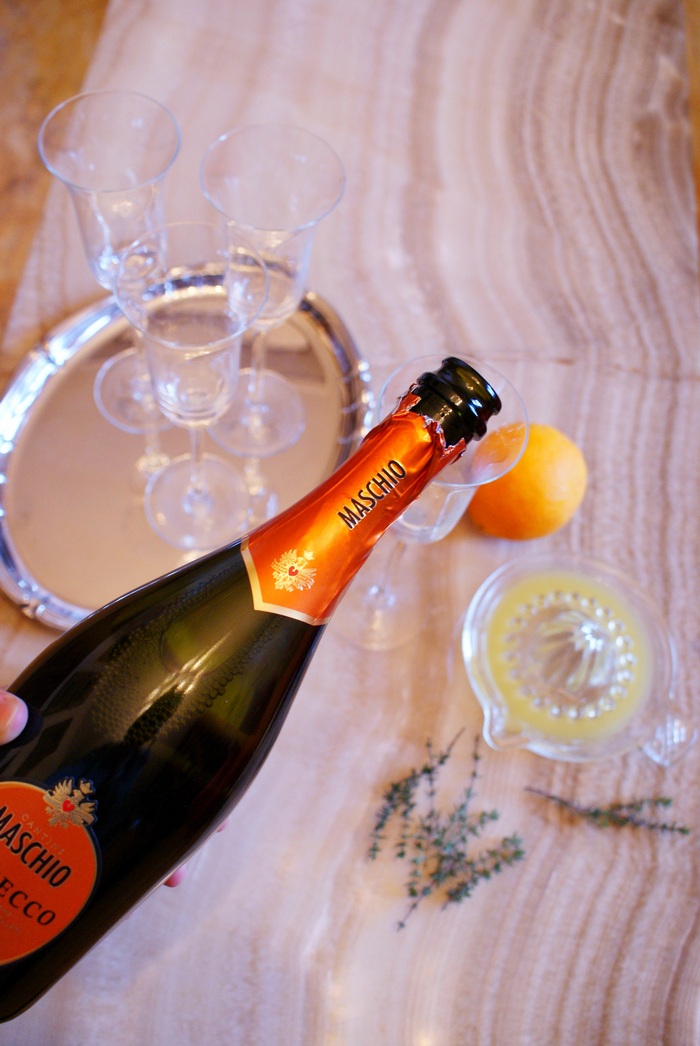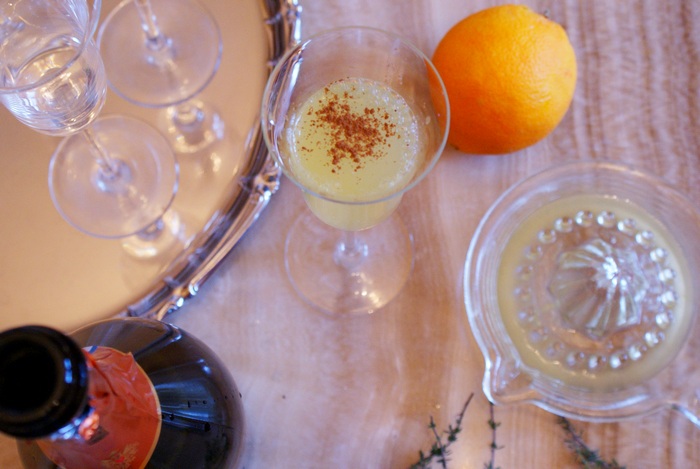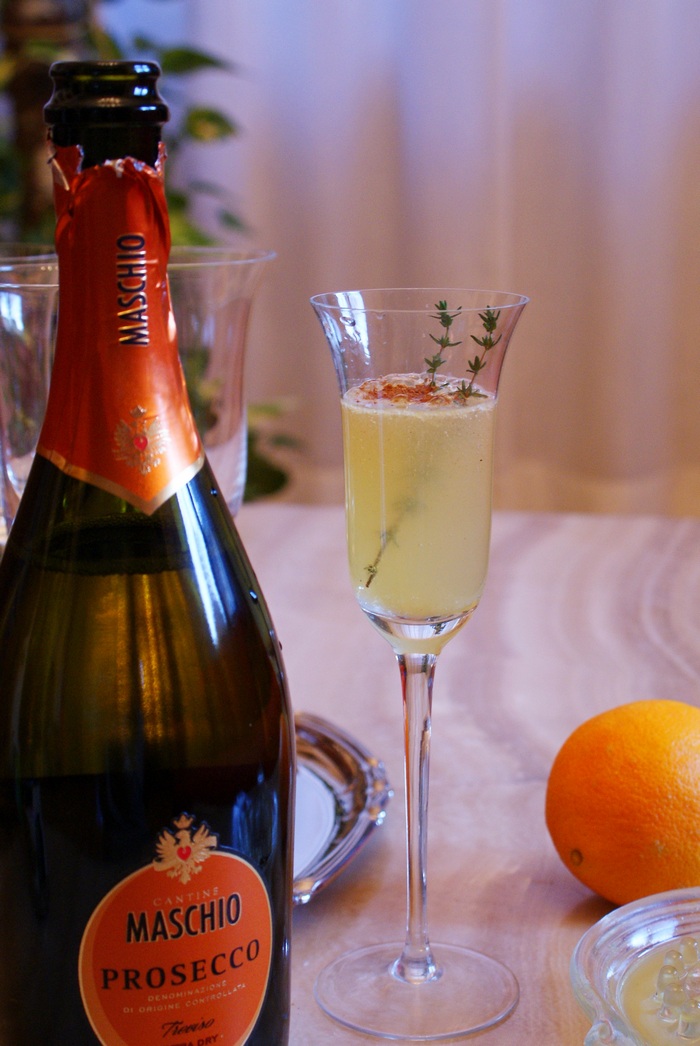 Perfect for the aperitif, you can serve it with appetizers and dry fruits. // Perfetto per l'aperitivo, servitelo con stuzzichini e frutta secca.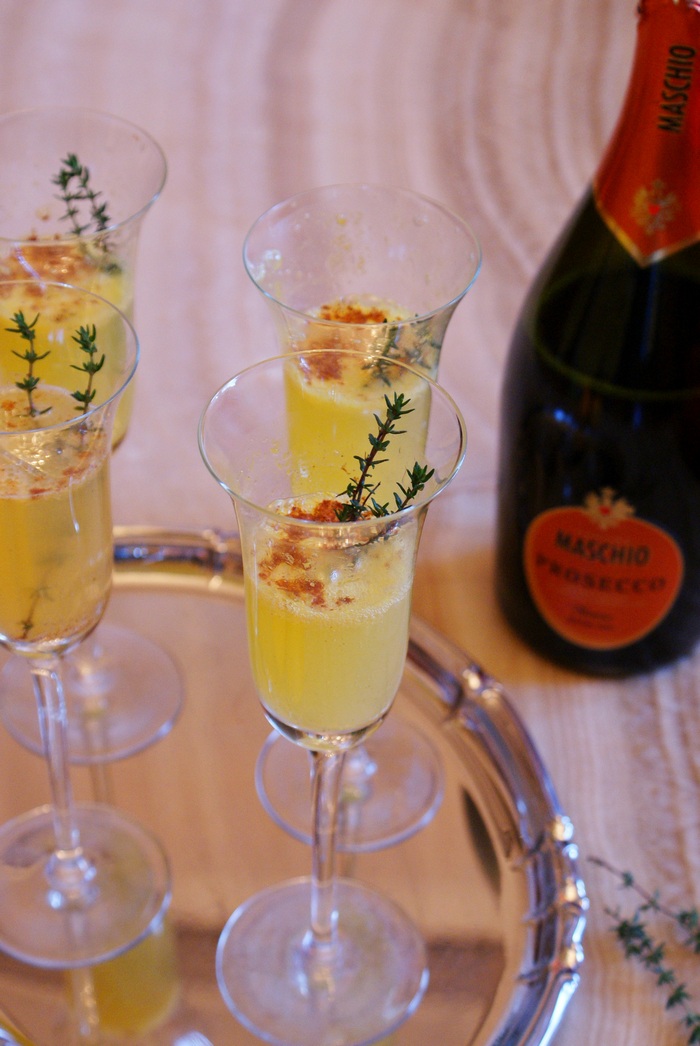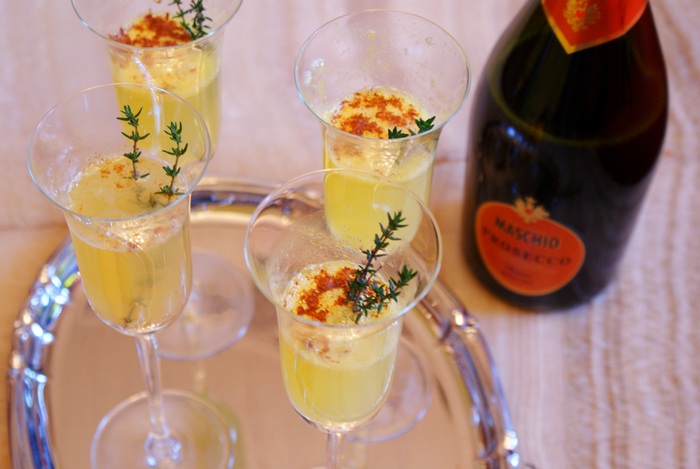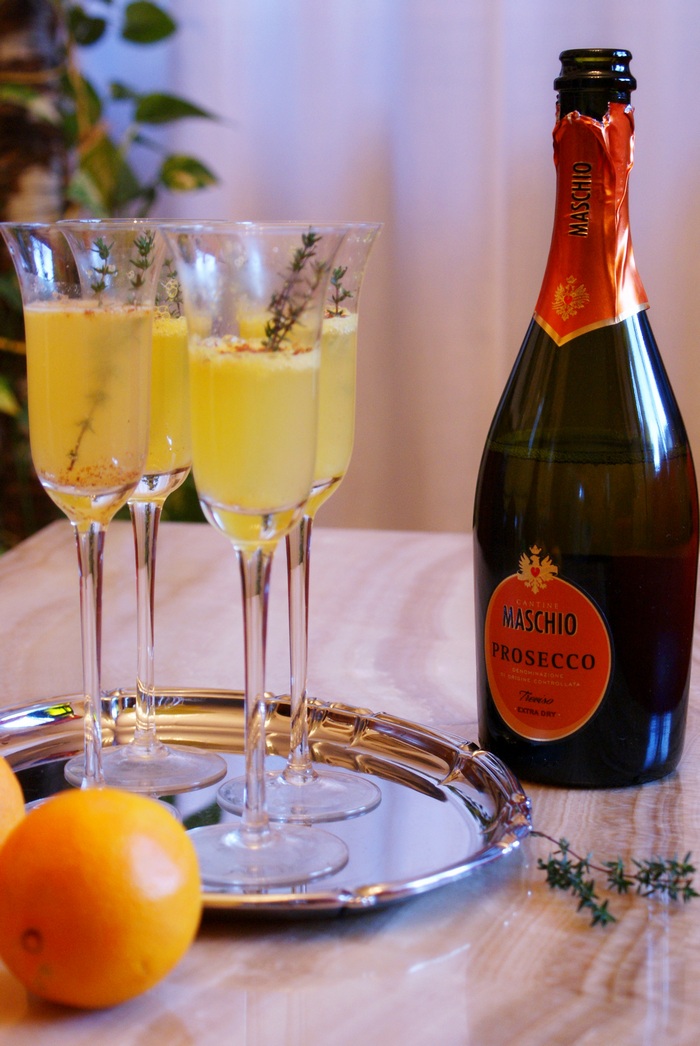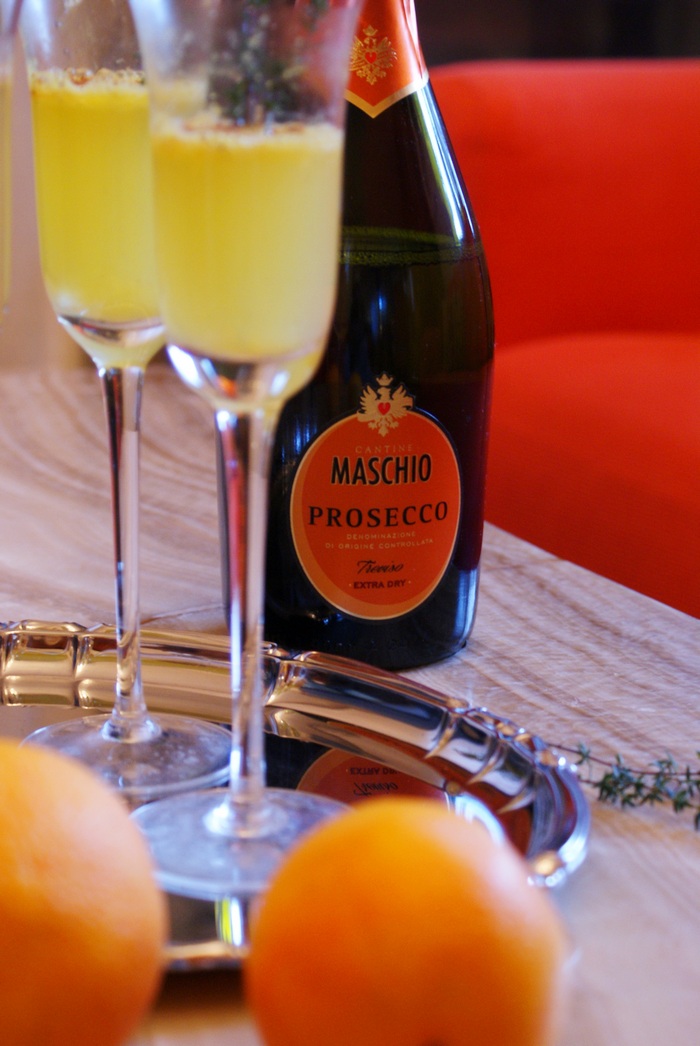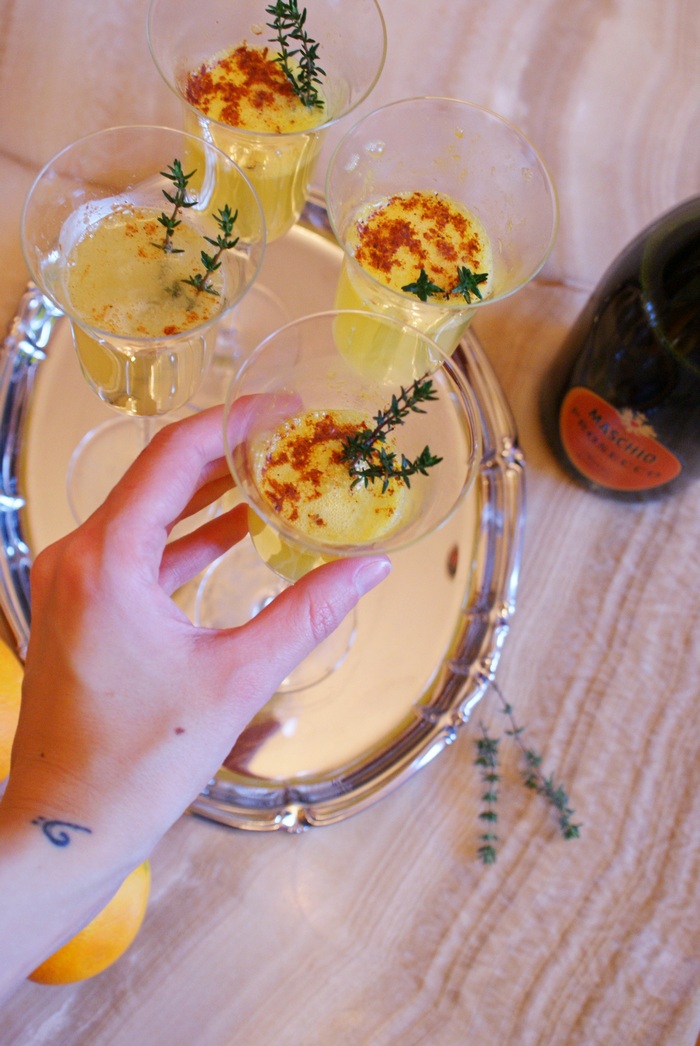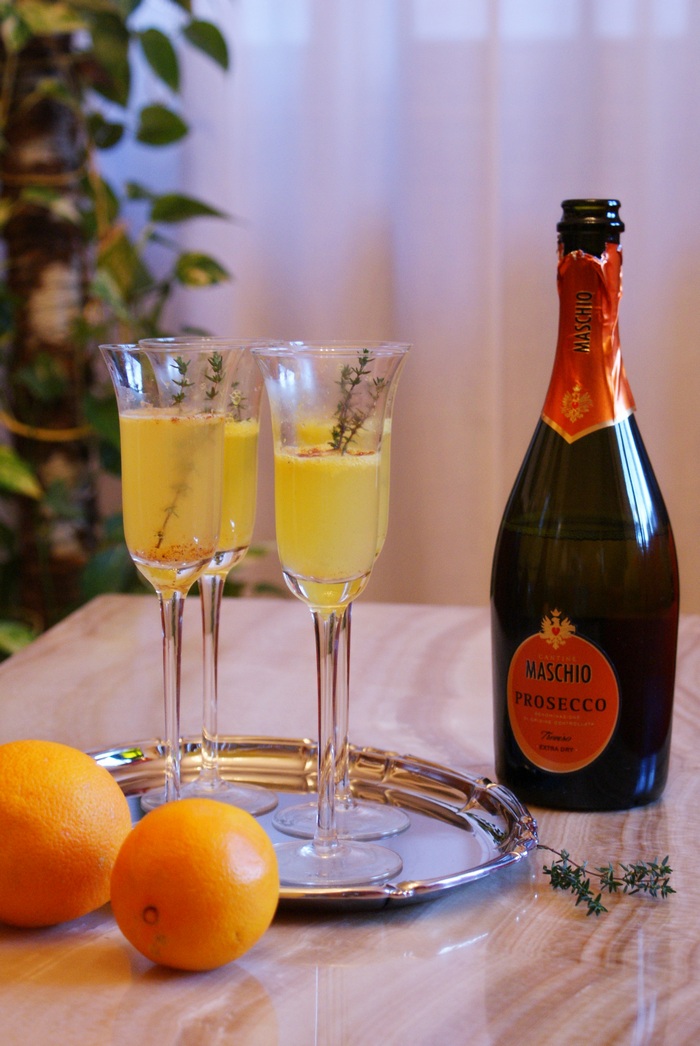 Did you like the post? Pin it on Pinterest!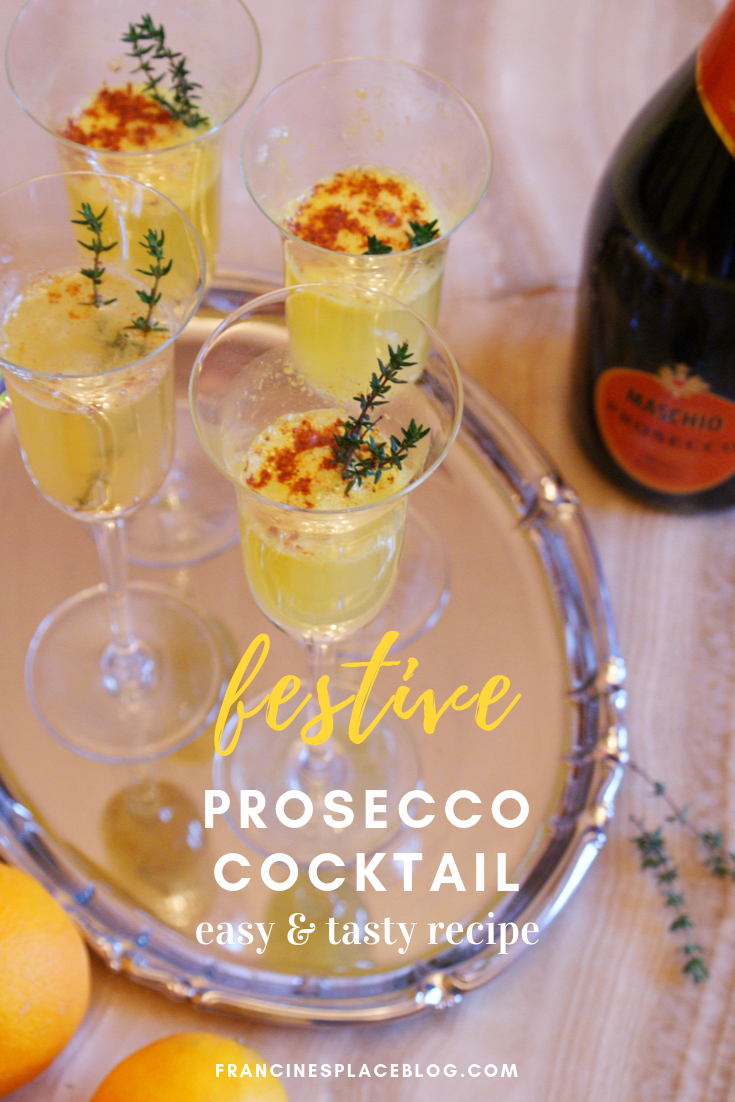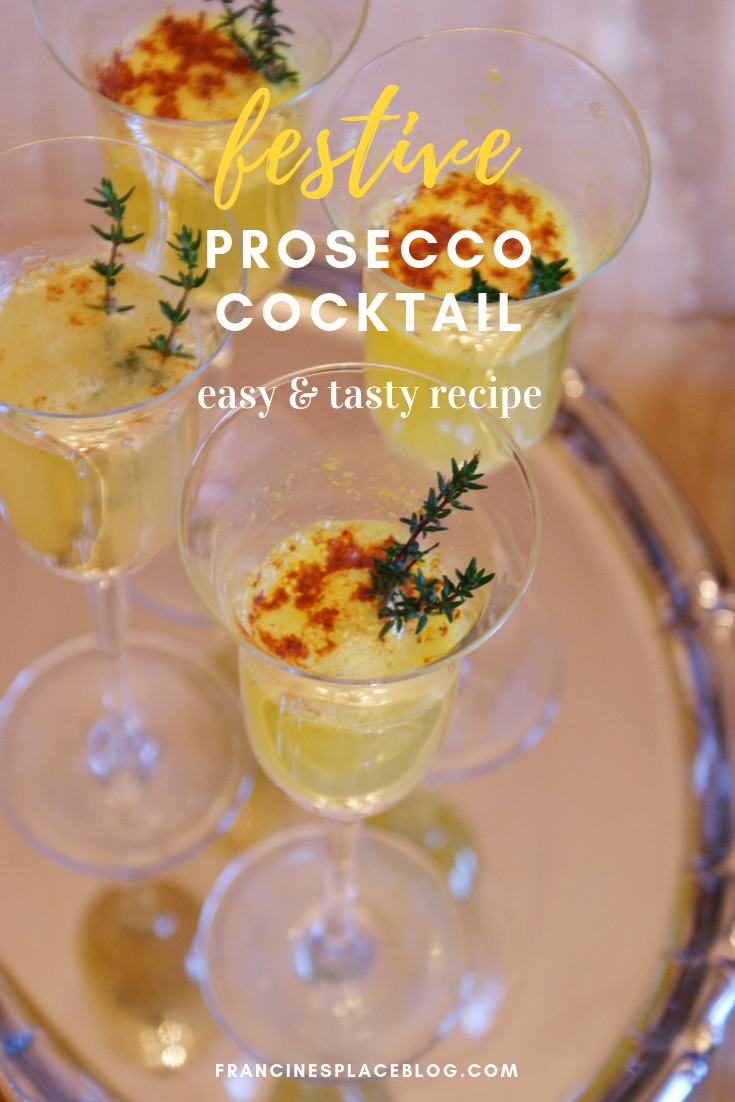 This post is in collaboration with Cantine Maschio.
Questo post è in collaborazione con Cantine Maschio. I prodotti di cui si parla nell'articolo mi sono stati inviati dall'azienda a scopo valutativo, ma esso rispecchia la mia opinione in modo trasparente.
Non sono stata in alcun modo pagata o ricompensata per parlare bene dei prodotti.