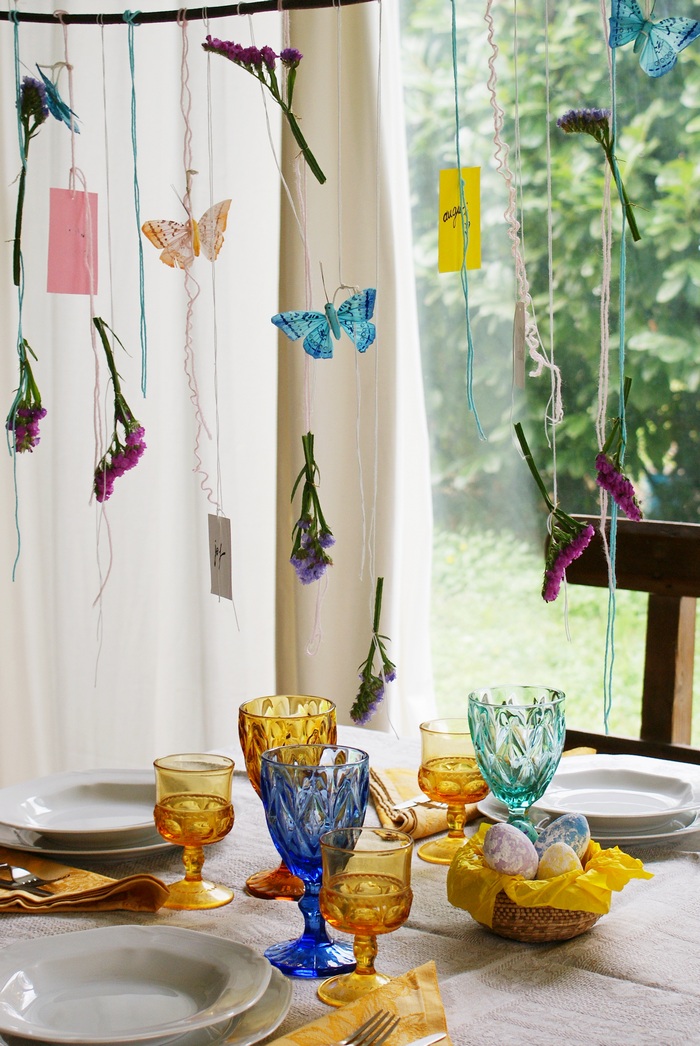 Spring is a bit late this year…not so many flowers around yet, but with Easter just around the corner I would create something beautiful for the table and our house.
To me, Easter is the perfect occasion to fill up the house with Spring (read=floral) decorations. The last year I made these two projects with fresh flowers picked in the garden, but this time I bought a bunch of Statice (that lasts sooo long) and made something a bit different!
//
La primavera è un po' in ritardo quest'anno…non ci sono ancora molti fiori in giro, ma con Pasqua dietro l'angolo volevo creare qualcosa di bello per la tavola e la casa.
Per me, Pasqua è l'occasione perfetta per riempire la casa di decorazioni primaverili (leggi=floreali). L'anno scorso ho fatto questi due lavoretti con fiori freschi raccolti in giardino, questa volta ho dovuto comprare un mazzo di Statice (che dura a luuungo) e ho realizzato qualcosa di un po' diverso!
After the last year Easter DIY I was afraid I wouldn't be able to make something so beautiful (yes, sorry, but that's still one of my favourite posts evah!), but then I just let Spring inspire me and voilà! After all this is the season I like the most, so…
//
Dopo il fai da te di Pasqua dell'anno scorso avevo paura di non riuscire a fare ancora qualcosa di così bello (sì, scusate, ma per me quello è ancora uno dei miei post preferiti di sempre!), ma poi ho lasciato semplicemente che la Primavera mi ispirasse e voilà! Dopotutto è la stagione che preferisco…
***
YOU NEED // VI OCCORRE:
pastel cotton thread // filo di cotone in colori pastello
scissors // forbici
one branch // un ramo
decorations (flowers, butterflies etc) // decorazioni (fiori, farfalle, ecc)
wire // filo metallico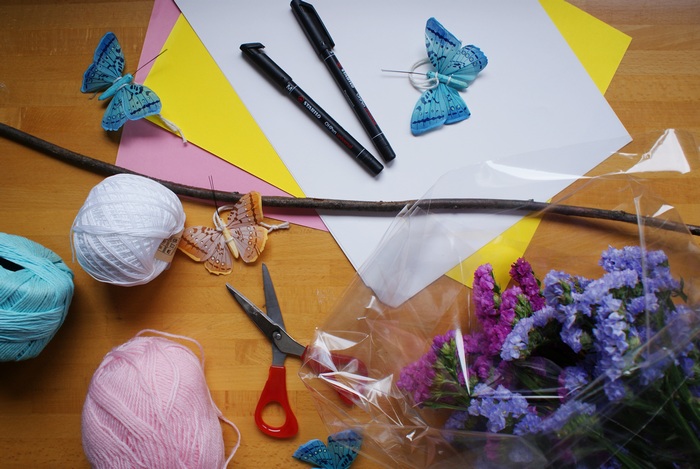 HOW TO // COME PROCEDERE:
Just cut as many pieces of threads as you want, fix them to the branch with knots as in photos below and add all the decorations you like helping yourself with wire. Add two pieces of thread to hang it and you're done! // Semplicemente tagliate tanti pezzi di filo quanti ne volete, legateli al ramo con nodi che vedete in foto ed aggiungete tutte le decorazioni che vi piacciono aiutandovi col filo metallico. Due pezzetti di filo per appenderla e avete finito!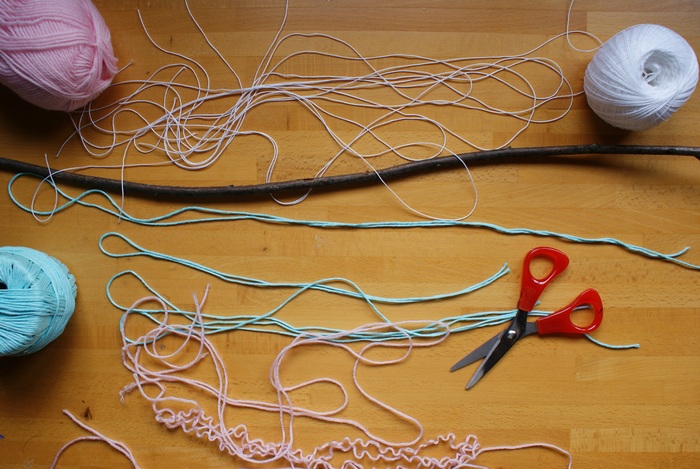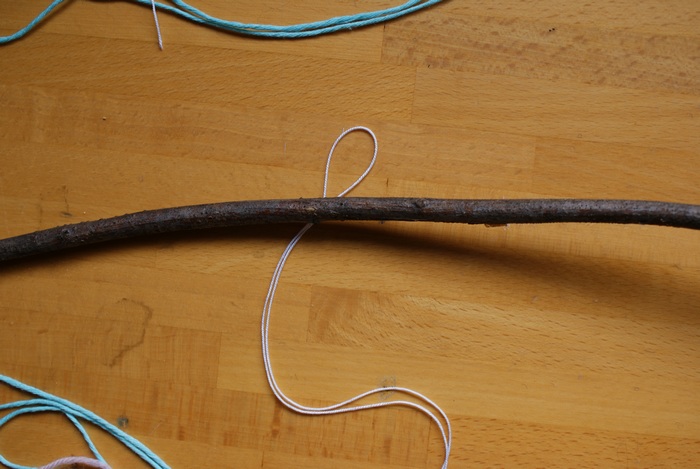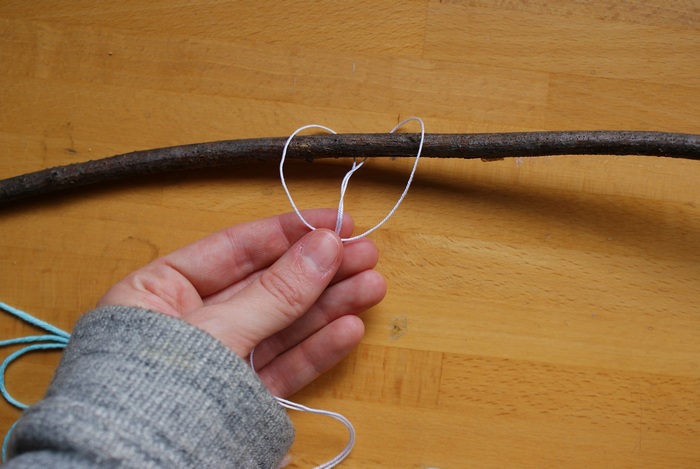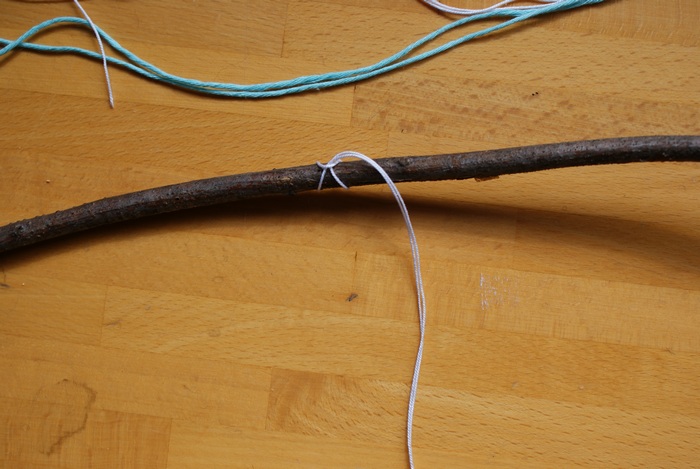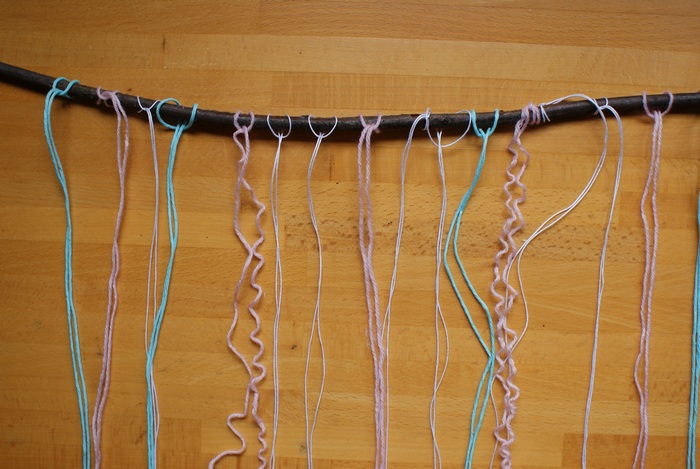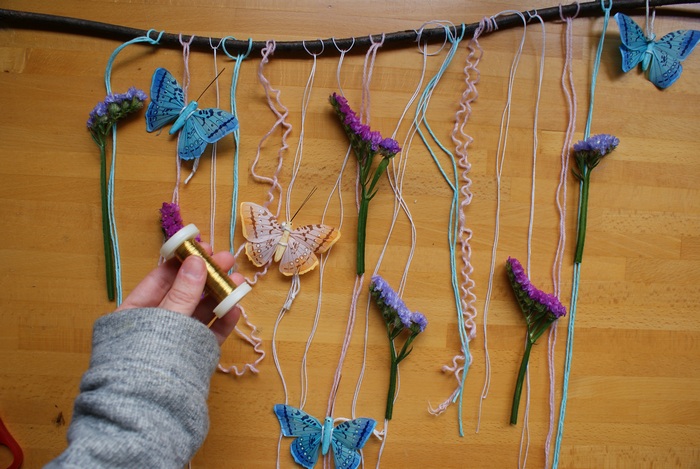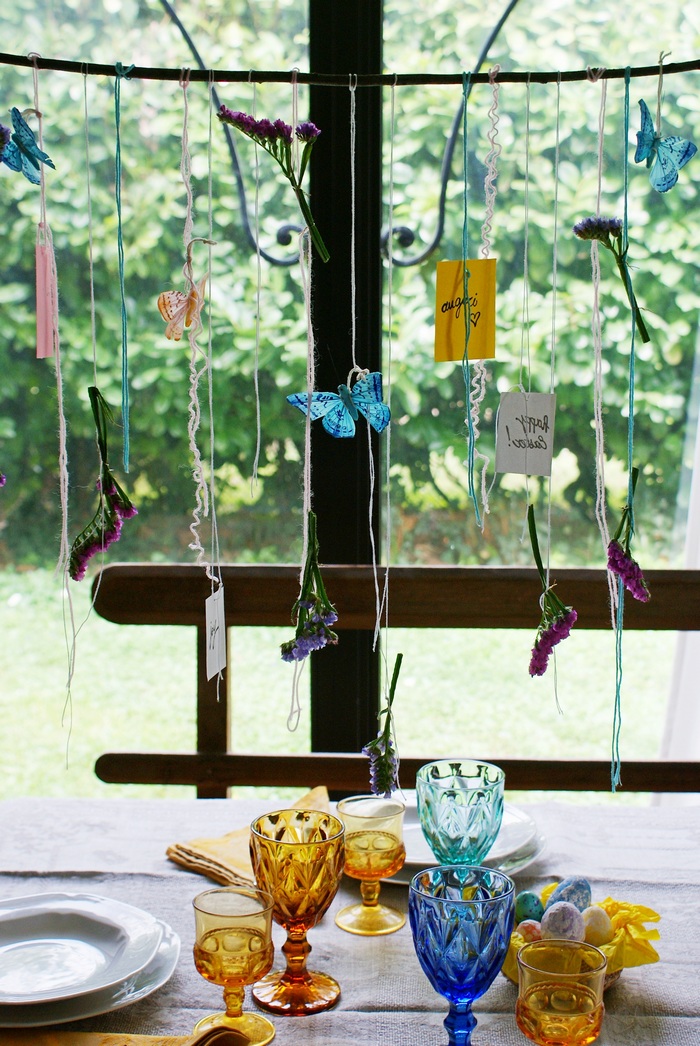 Okay, maybe I've something with Spring decor, but…isn't it too lovely? I love when decor looks just out of a fairytale… it makes everything better! And if you're looking for more Easter DIYs, click here. // Ok, forse sono fissata con le decorazioni di Primavera, ma…non è adorabile? Amo quando il decor sembra uscito da una fiaba… rende tutto più bello! E se state cercando altre idee per Pasqua, cliccate qui.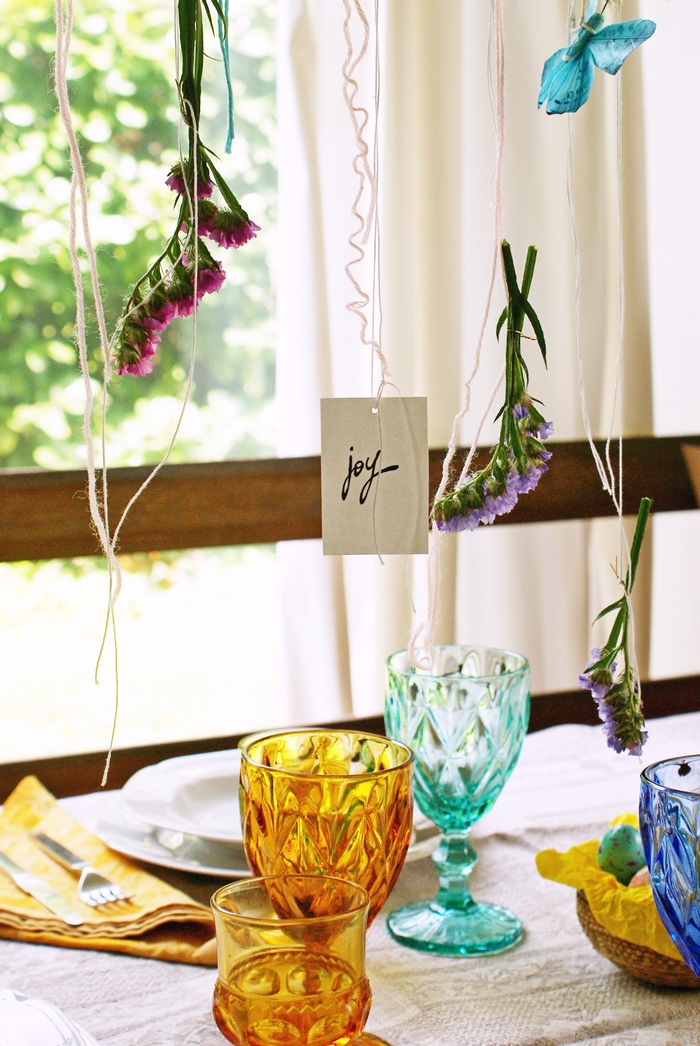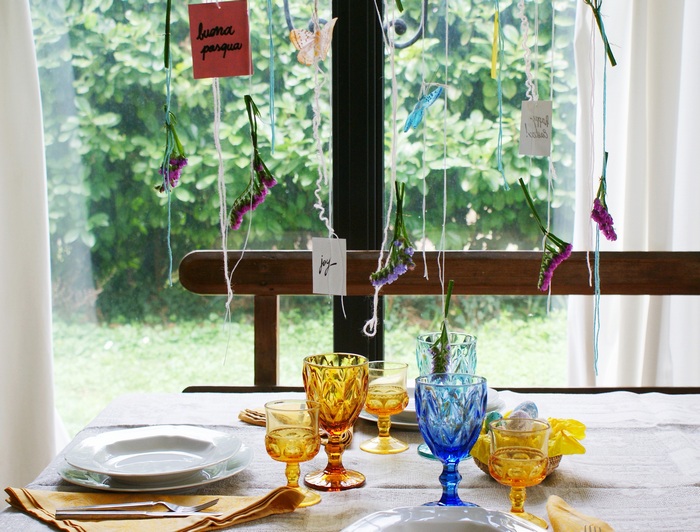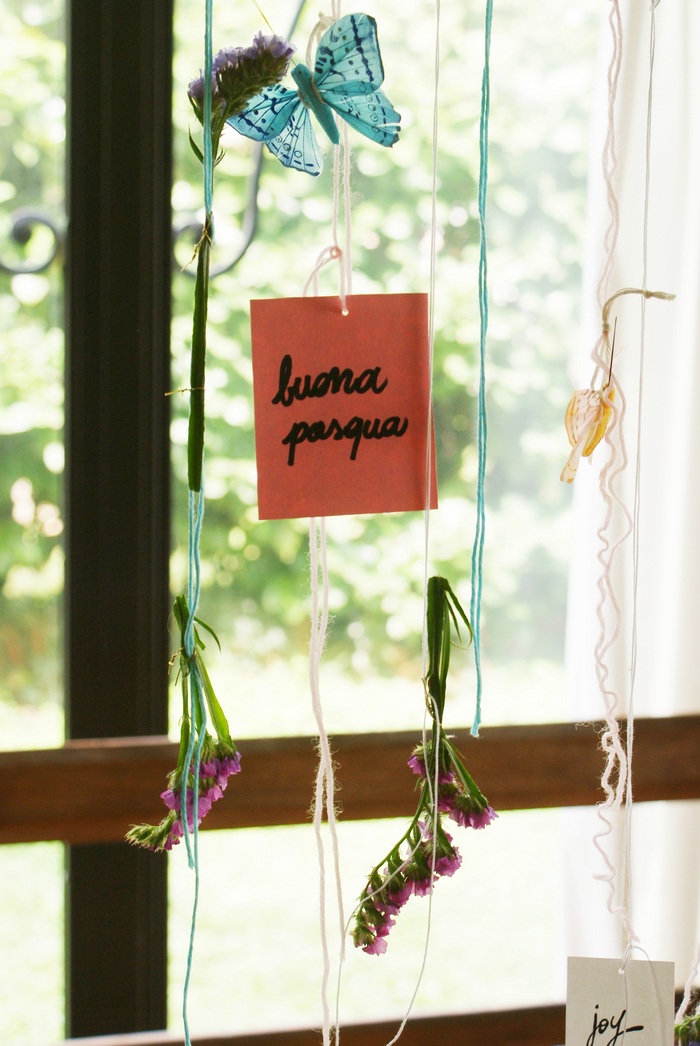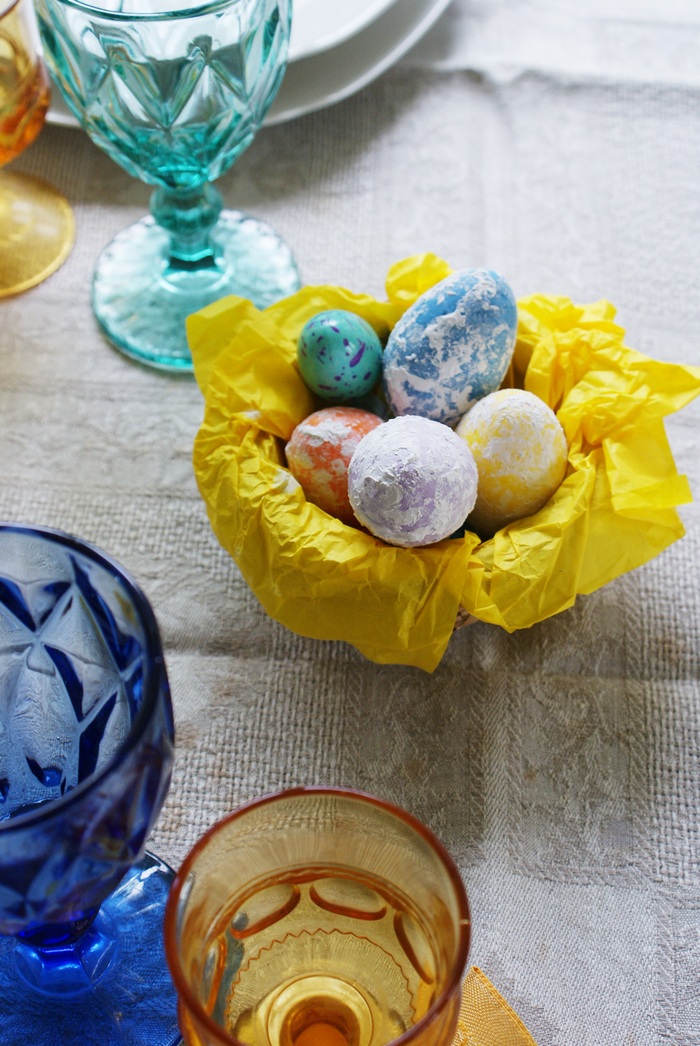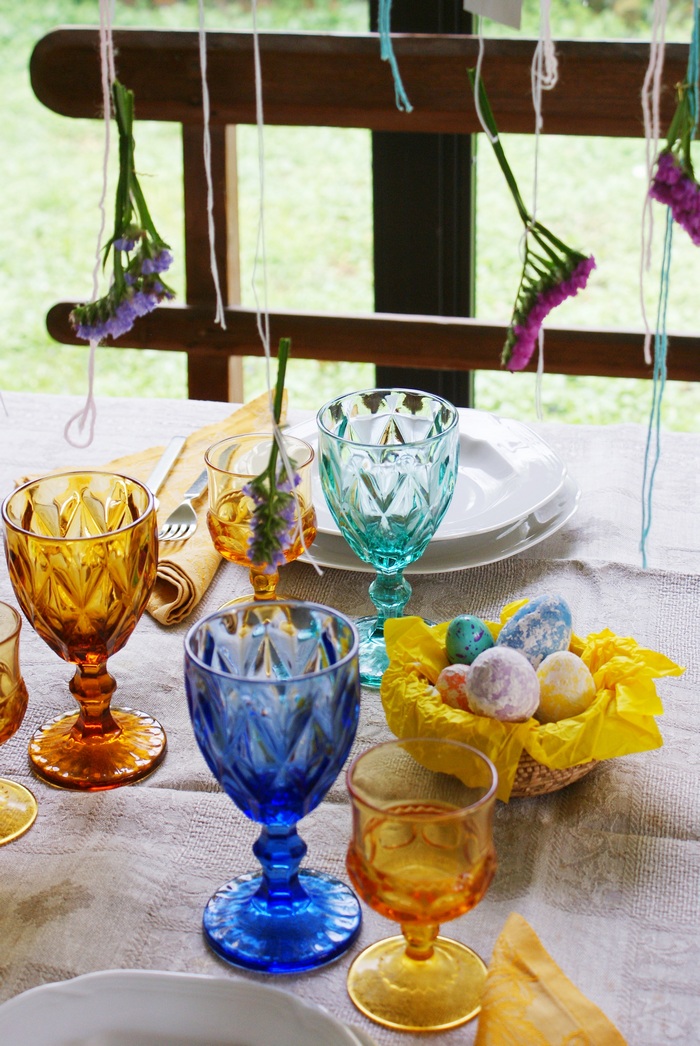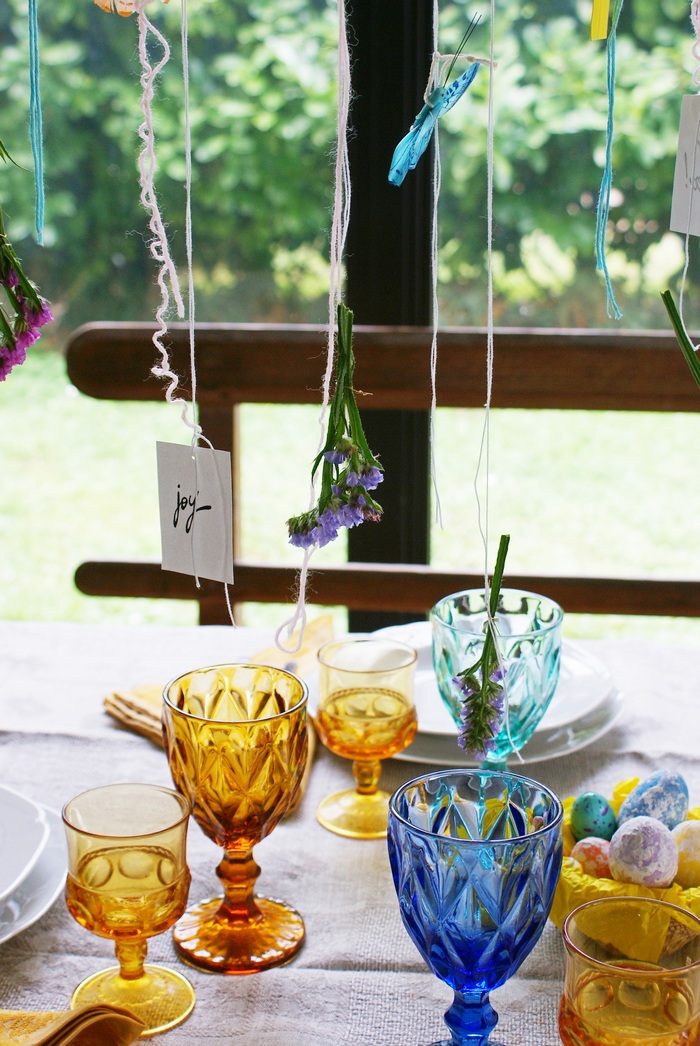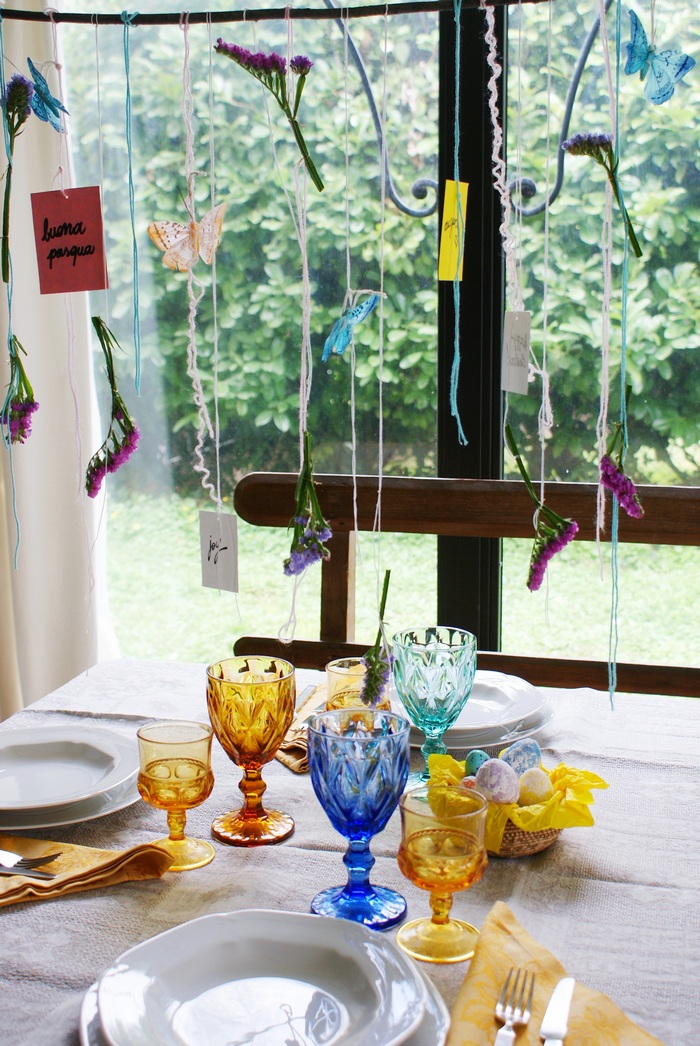 Happy Easter you beatiful ladies and see you after the holidays! Eat all the chocolate you want and be happy! // Buona Pasqua bellezze, ci si vede dopo le feste! Mangiate tutto il cioccolato che volete e siate felici!
Did you like the post? Pin it on Pinterest! // Piaciuto il post? Condividetelo su Pinterest!