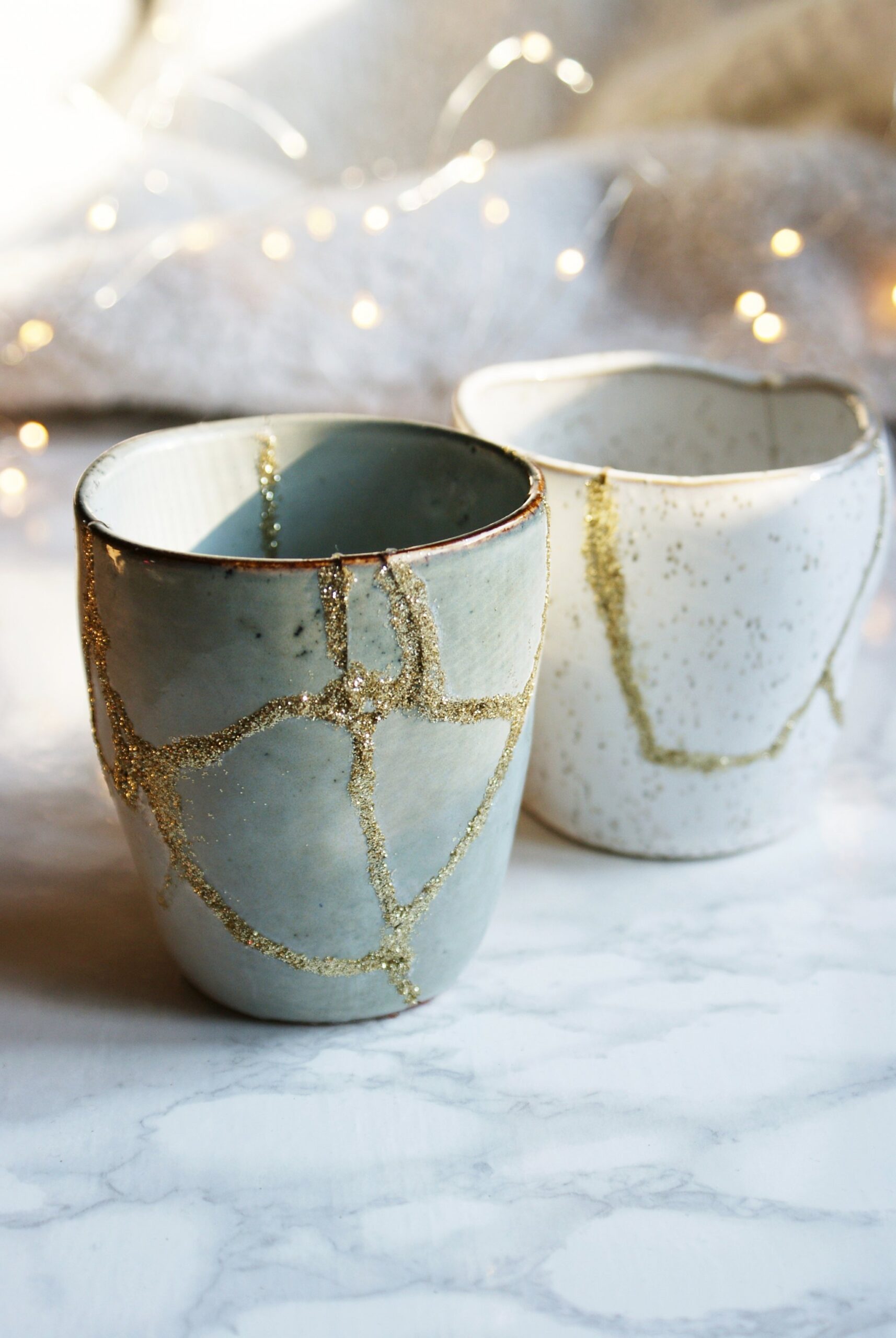 Discover how to make Kintsugi with this tutorial: the Japanese art to give broken pottery a new, more beautiful, life. In other words, DIY at its best.
Too many times we forget that a broken thing is not necessarily broken forever. With patience and care with can create beauty and repair, instead of throwing away.
//
Scoprite come realizzare il Kintsugi: l'arte Giapponese di riparare la ceramica e dare alle cose una nuova, bellissima, vita. In altre parole, il fai da te al suo massimo.
Troppe volte ci dimentichiamo che una cosa rotta non è necessariamente rotta per sempre. Con pazienza e dedizione possiamo creare la bellezza e riparare, invece che buttare.
This is what Kintsugi teaches us. But what is Kintsugi? It's the Japanese art and handicraft technique of reparing broken pottery with gold or silver that shows that things can be even better if we repair them. I've tried to replicate it but of course I didn't use actual gold or silver, just glue and glitter, but the meaning is the same: scars are a part of our life, but we can show them with pride, instead of hiding them. Discover this easy tutorial to make DIY Kintsugi at home.
//
Ecco cosa insegna il Kintsugi. Ma cos'è il Kintsugi? Il Kintsugi è l'arte Giapponese di riparare la ceramica rotta con oro o argento ci mostra che le cose possono diventare addirittura migliori se le ripariamo. Io ho provato a replicare questa tecnica con colla e glitter, non oro o argento ovviamente, ma il significato è lo stesso: le ferite sono parte della vita, vanno quindi mostrate con orgoglio, non nascoste. Scoprite come realizzare il Kintsugi fai da te a casa con questo tutorial!
***
You need // Vi occorre:
broken pottery // ceramiche rotte
liquid glue // colla liquida
glitters // glitter
paper to cover your table // carta per coprire il piano da lavoro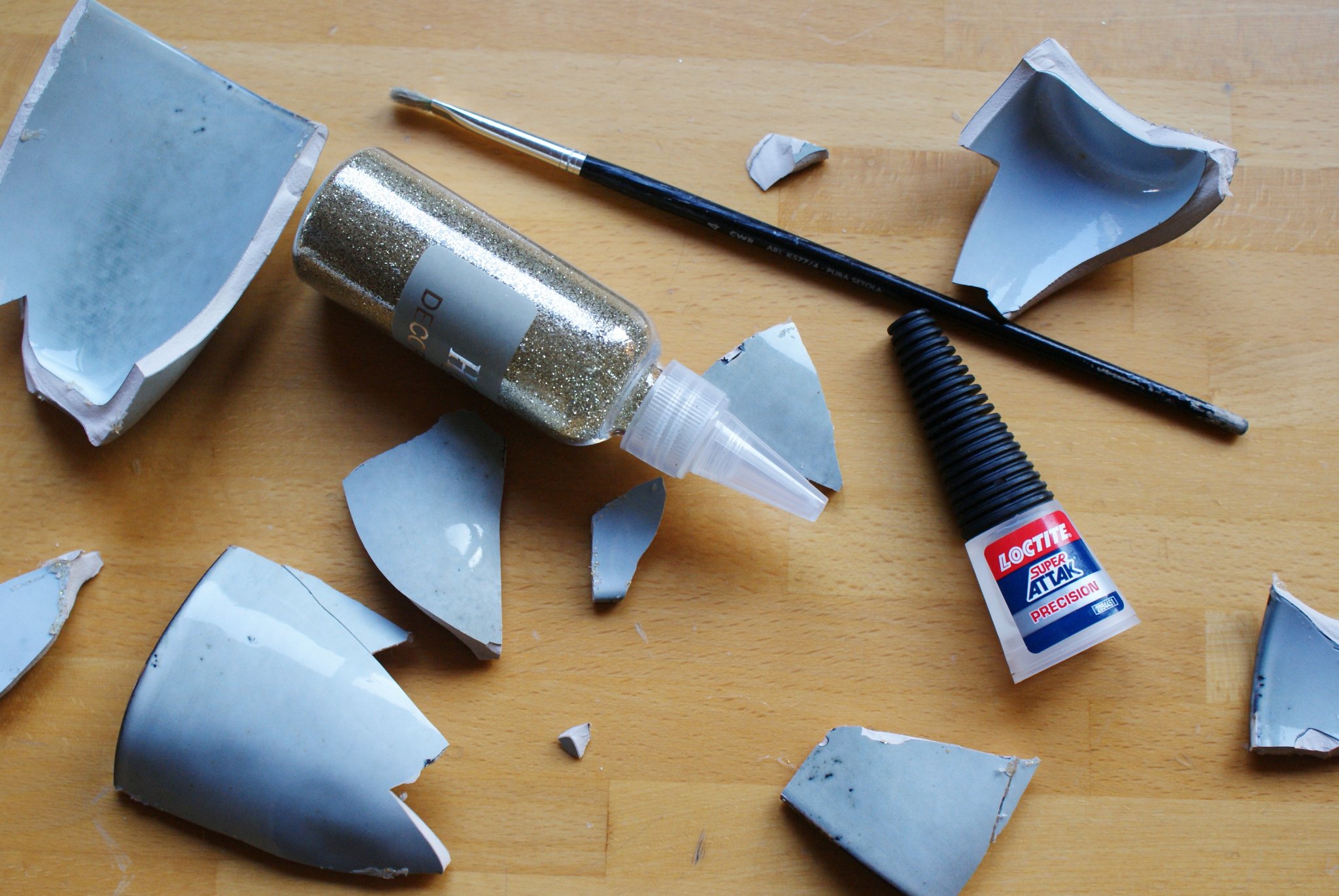 Shop the tools:
How to // Come procedere:
To replicate Kintsugi, you'll have to glue the pieces together and then add the glitters so that they stick to it. You can also use gold powder instead of glitters , the important is being patient and careful to adjust the pieces to get the right shape again. For an extra decor effect, once the pottery is repaired, follow the cracks with the glue and add glitters again. Let it dry overnight then use a brush to remove extra glitters. Please note that you need non toxic glue and gold powder to be able to use pottery to drink or eat again. Mine is for storage so glitters are okay! Just in case 🙂
//
Per replicare il Kintsugi dovrete semplicemente riattaccare insieme i pezzi con la colla e poi spargervi sopra i glitter, così che si attacchino ad essa. Potete anche usare polvere dorata, l'importante è essere pazienti e avere cura di ricreare la giusta forma. Per un effetto decor extra, una volta ricomposta la ceramica passate la colla sulle crepe e ricoprite nuovamente di glitter. Lasciate asciugare una notte poi rimuovete i brillantini in eccesso con un pennello. Notate bene che se volete usare nuovamente la ceramica per bere o mangiare avete bisogno di colla e polvere oro non tossiche. I miei vasetti li uso come contenitori, quindi i glitter vanno bene! Giusto per chiarire 🙂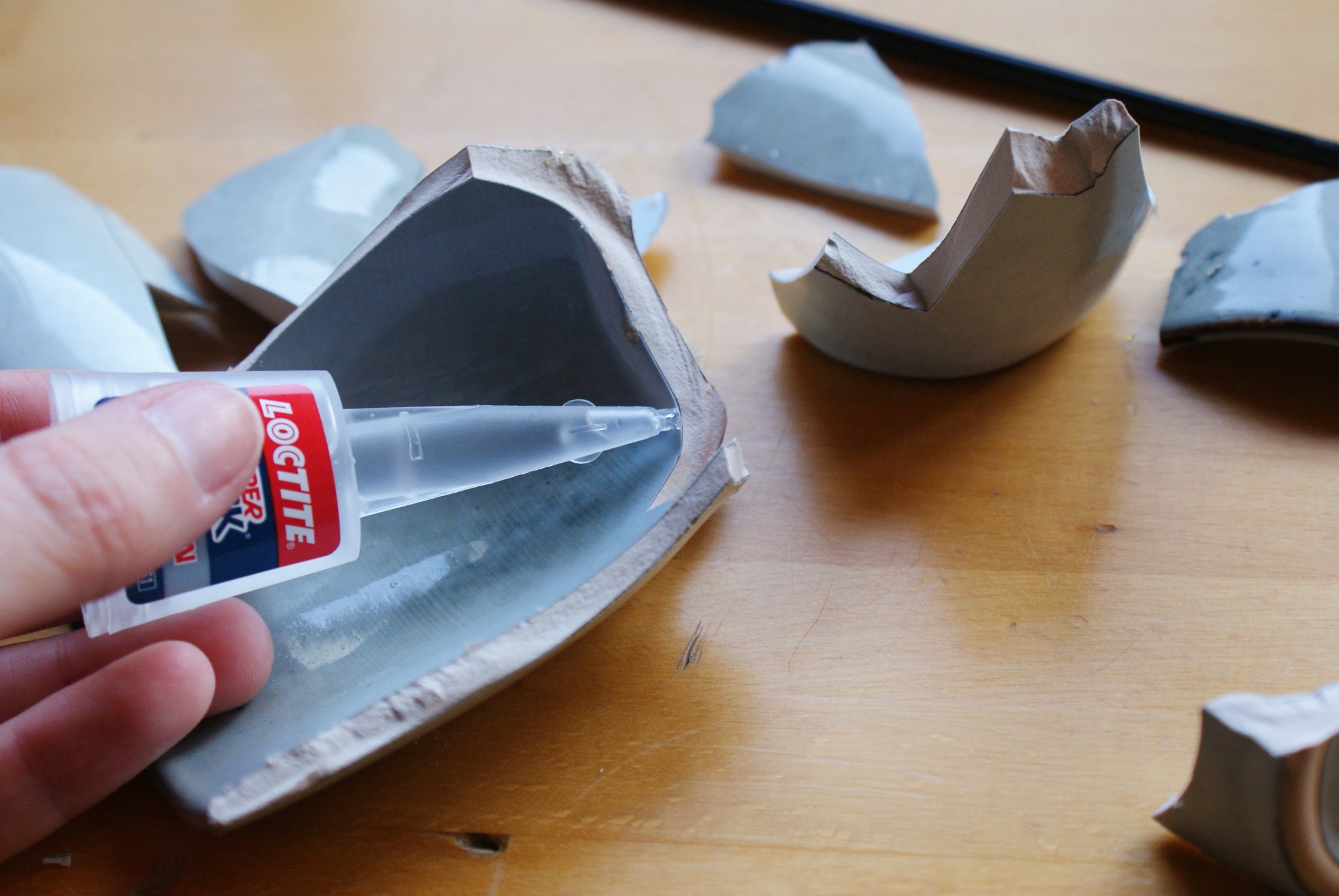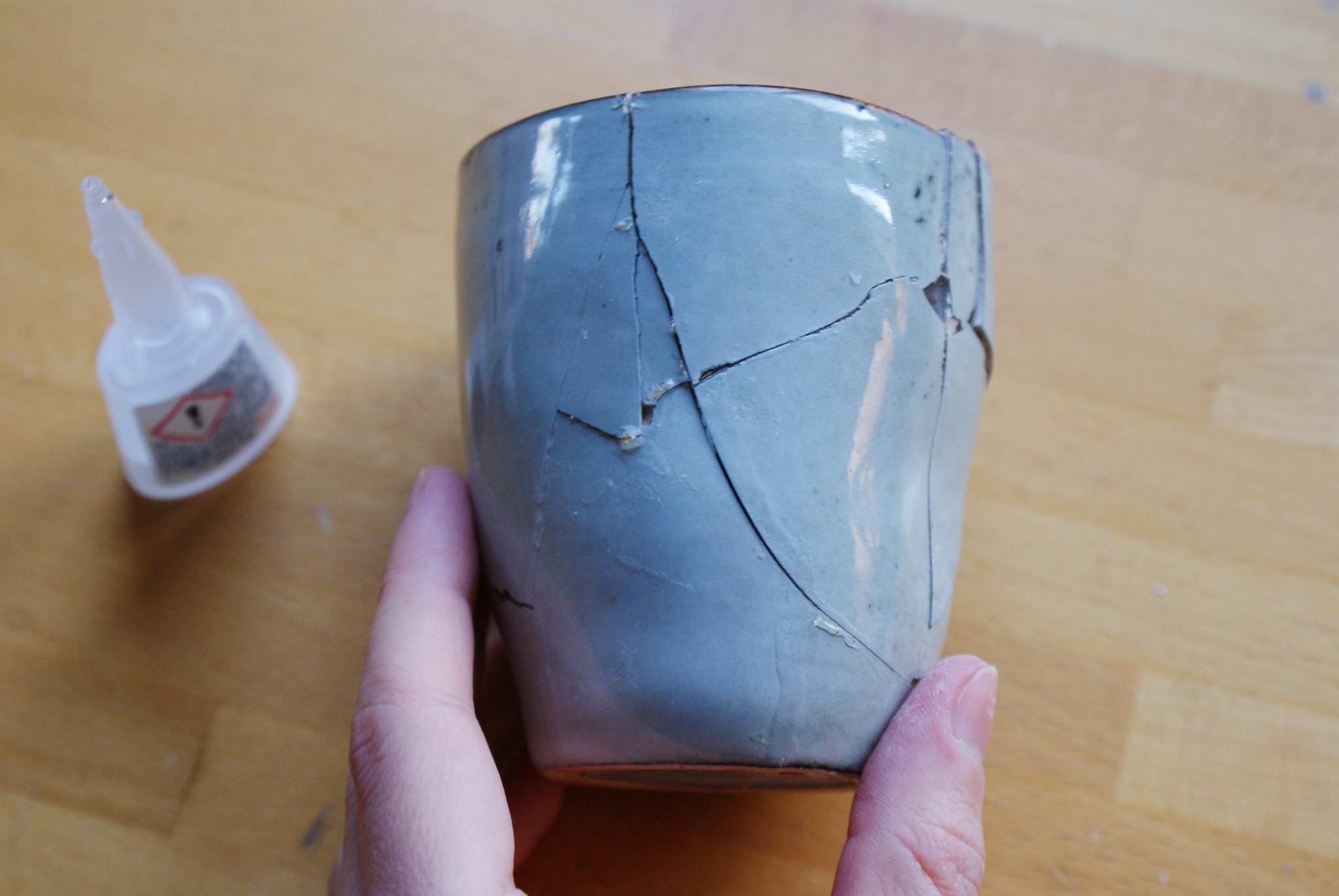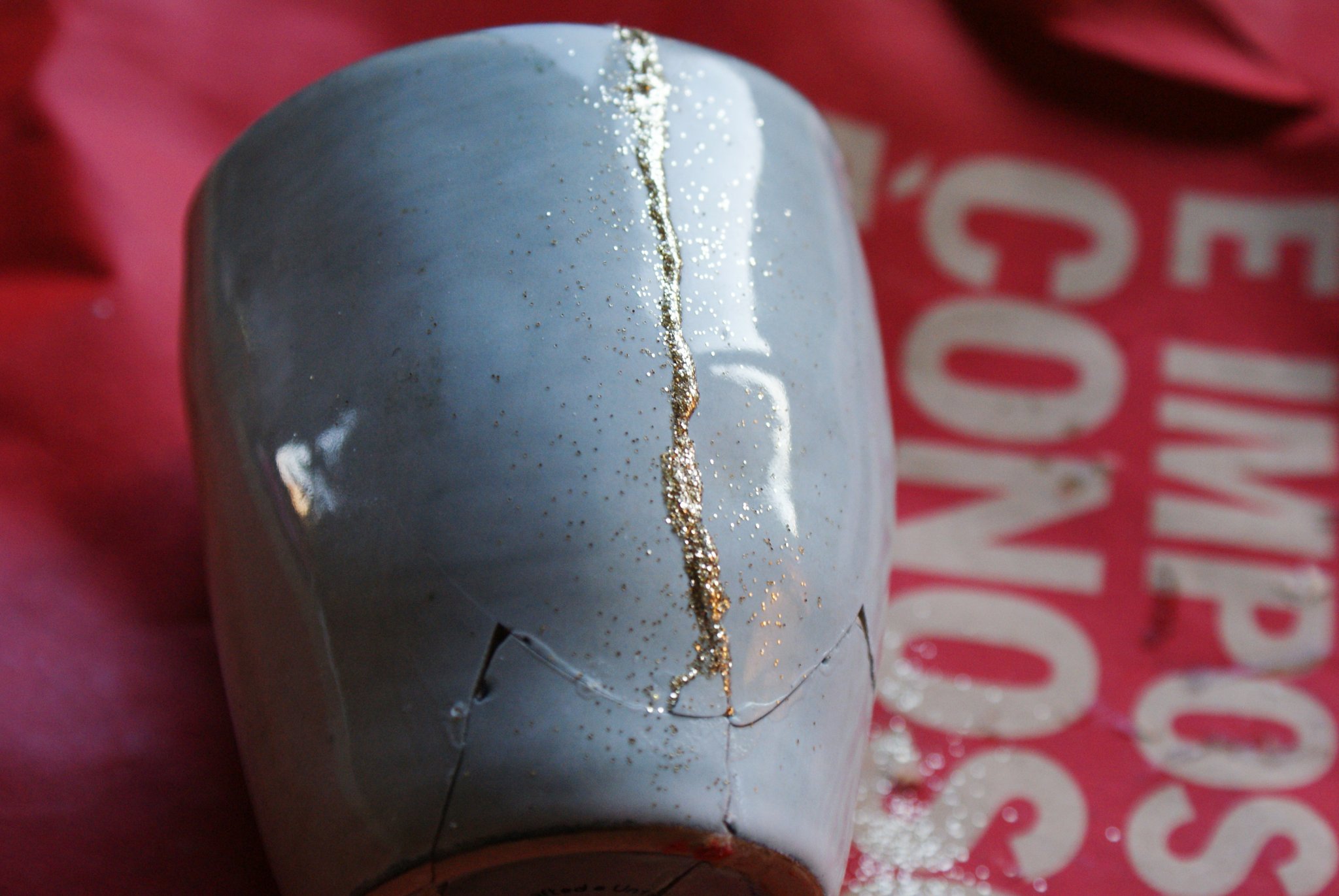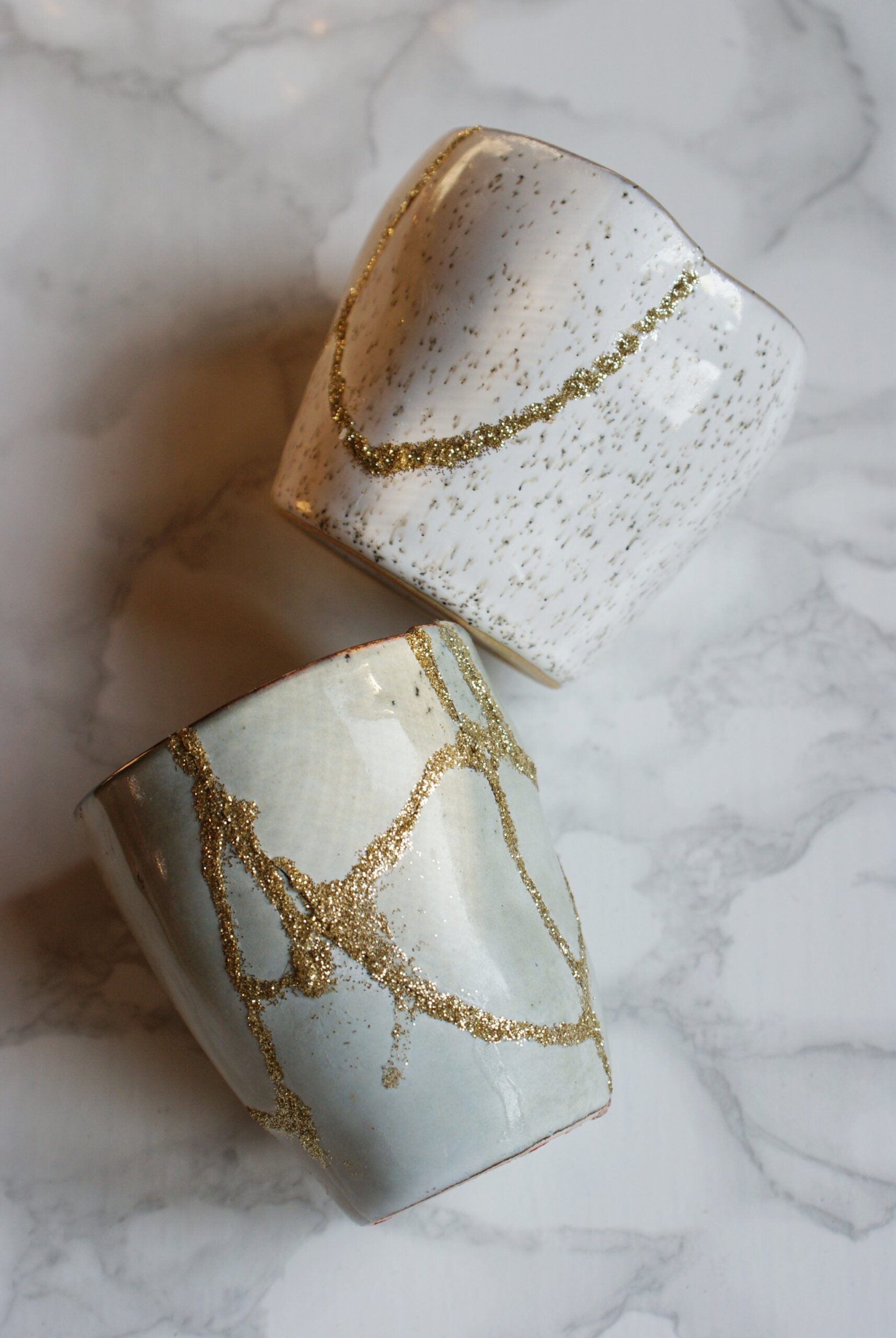 Voilà, your object has a new life now and its scars make it unique and so beautiful! Before throwing away, think about repairing with love, it will be so worth it. I hope you enjoyed this tutorial on how to make DIY Japanese Kintsugi at home!
//
Voilà, il vostro oggetto ha ora una nuova vita e le sue ferite sono ciò che lo rendono unico e bellissimo! Prima di buttare una cosa, pensate a come ripararla con amore, ne varrà davvero la pena. Spero abbiate apprezzato questo tutorial per il Kintsugi fai da te!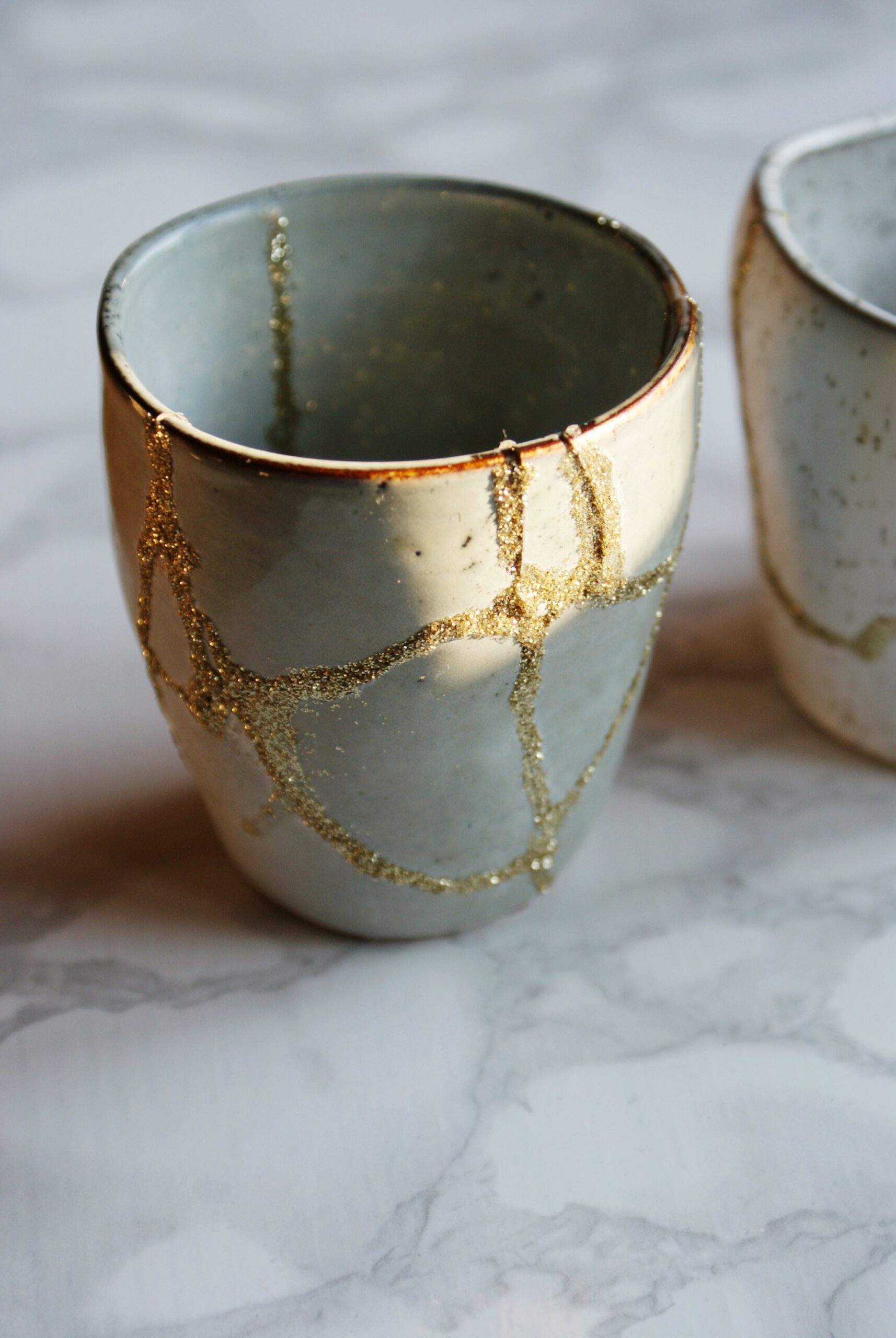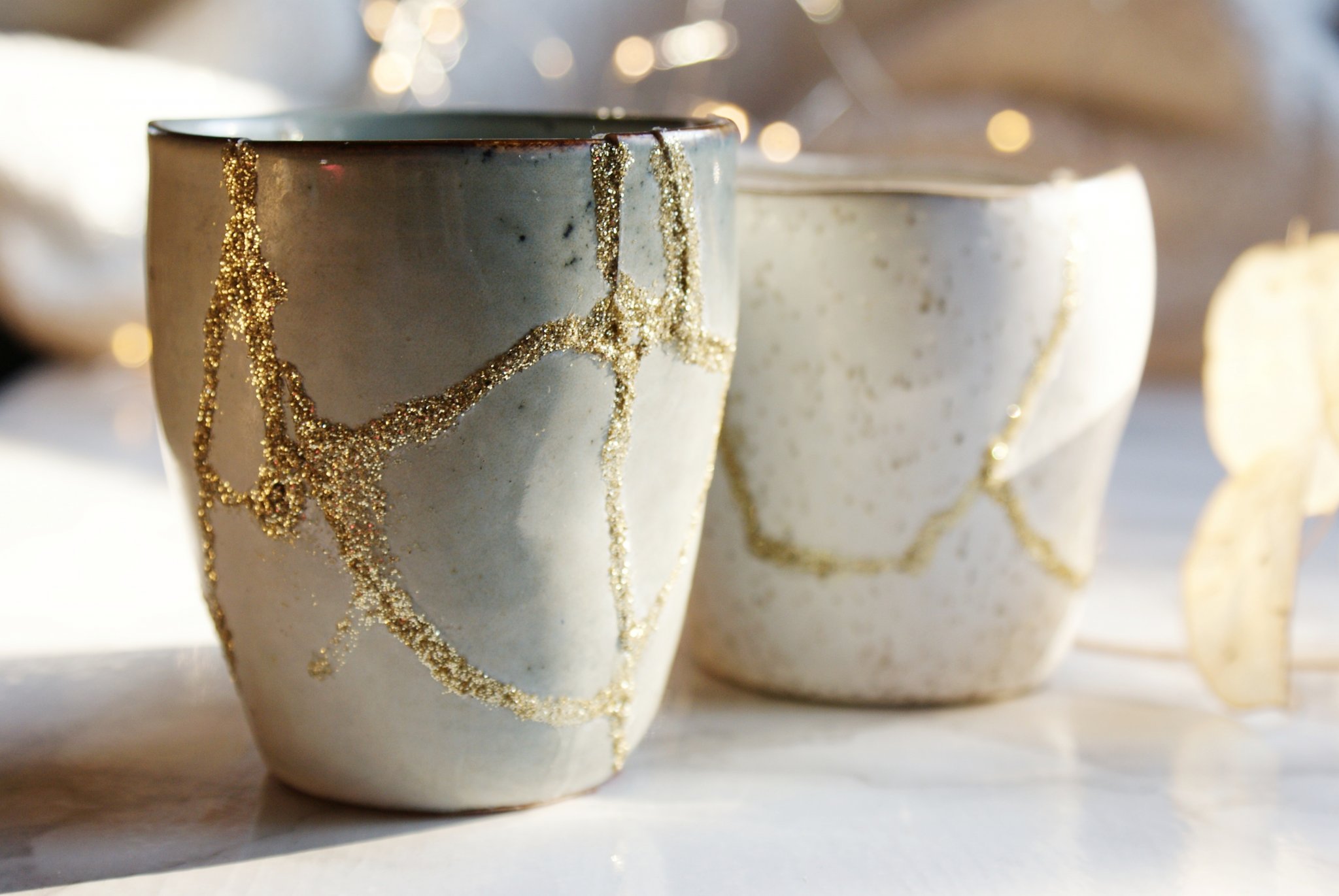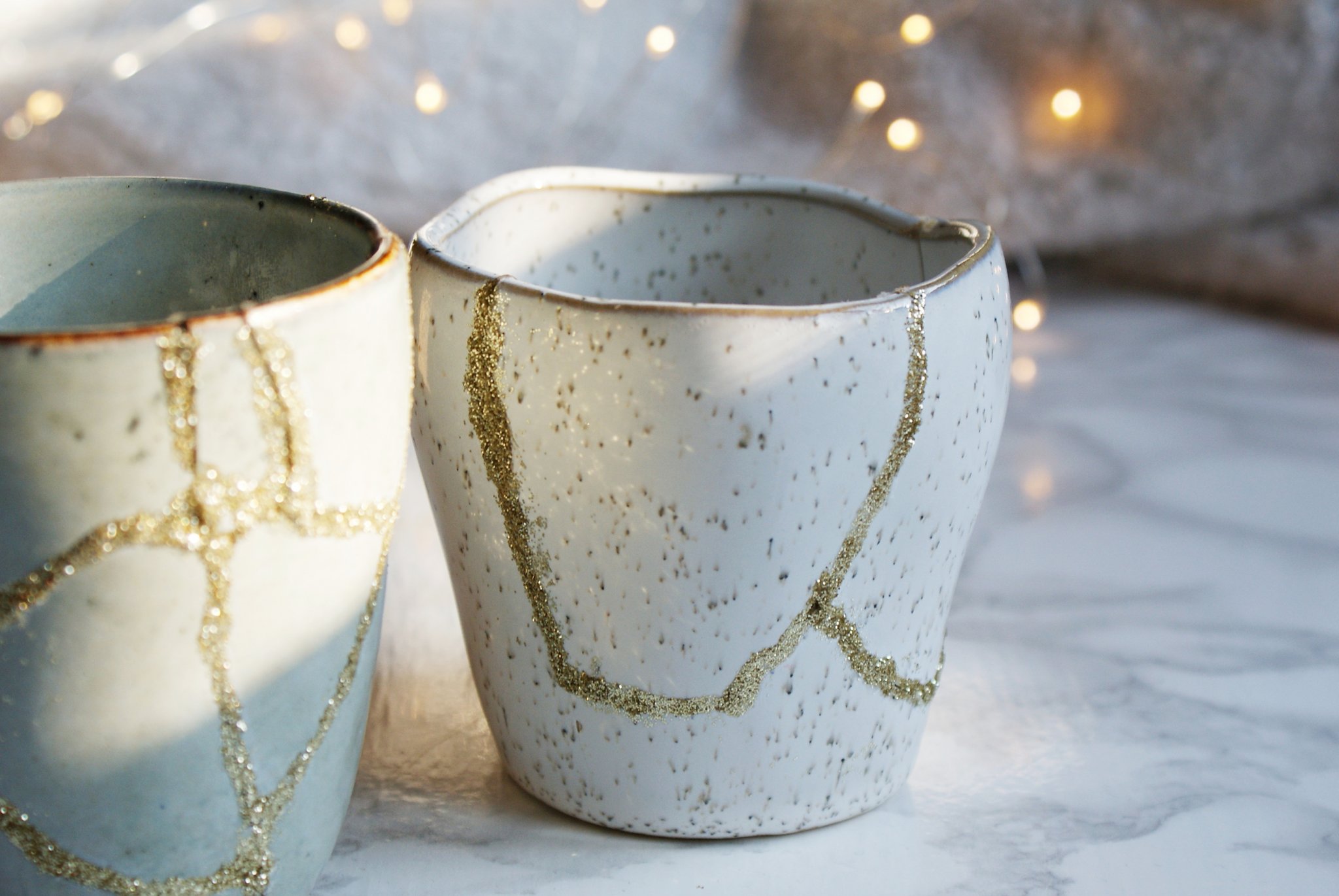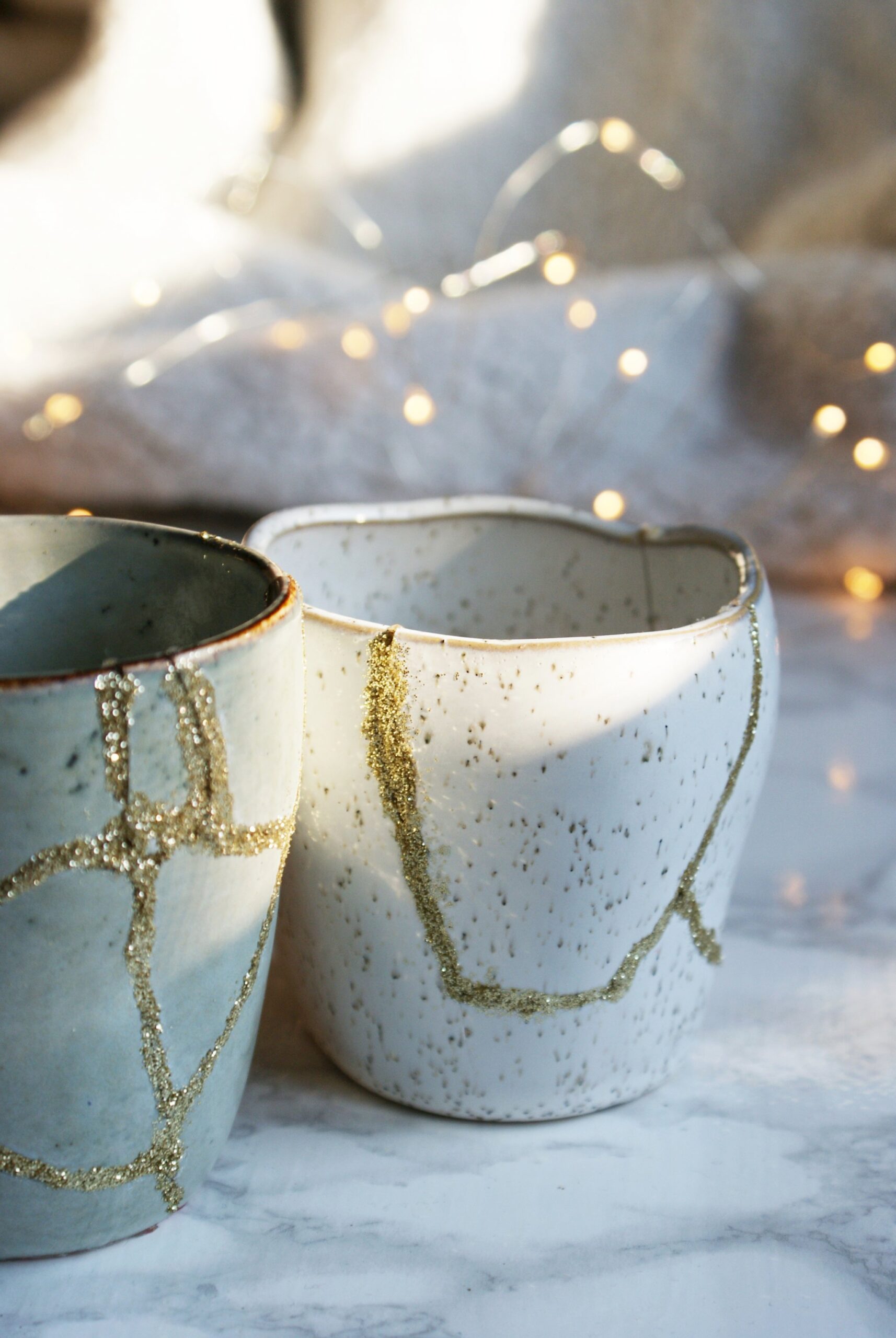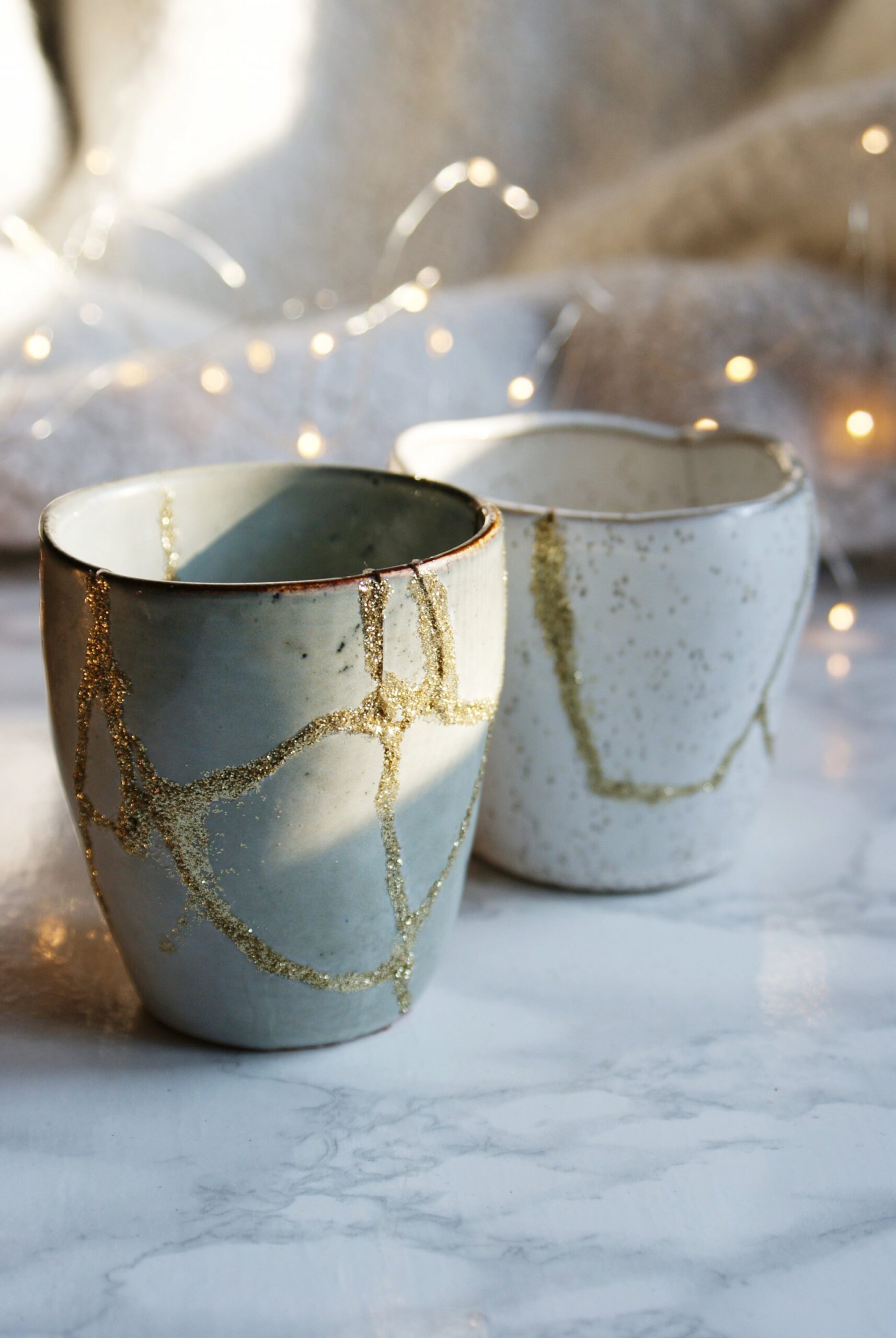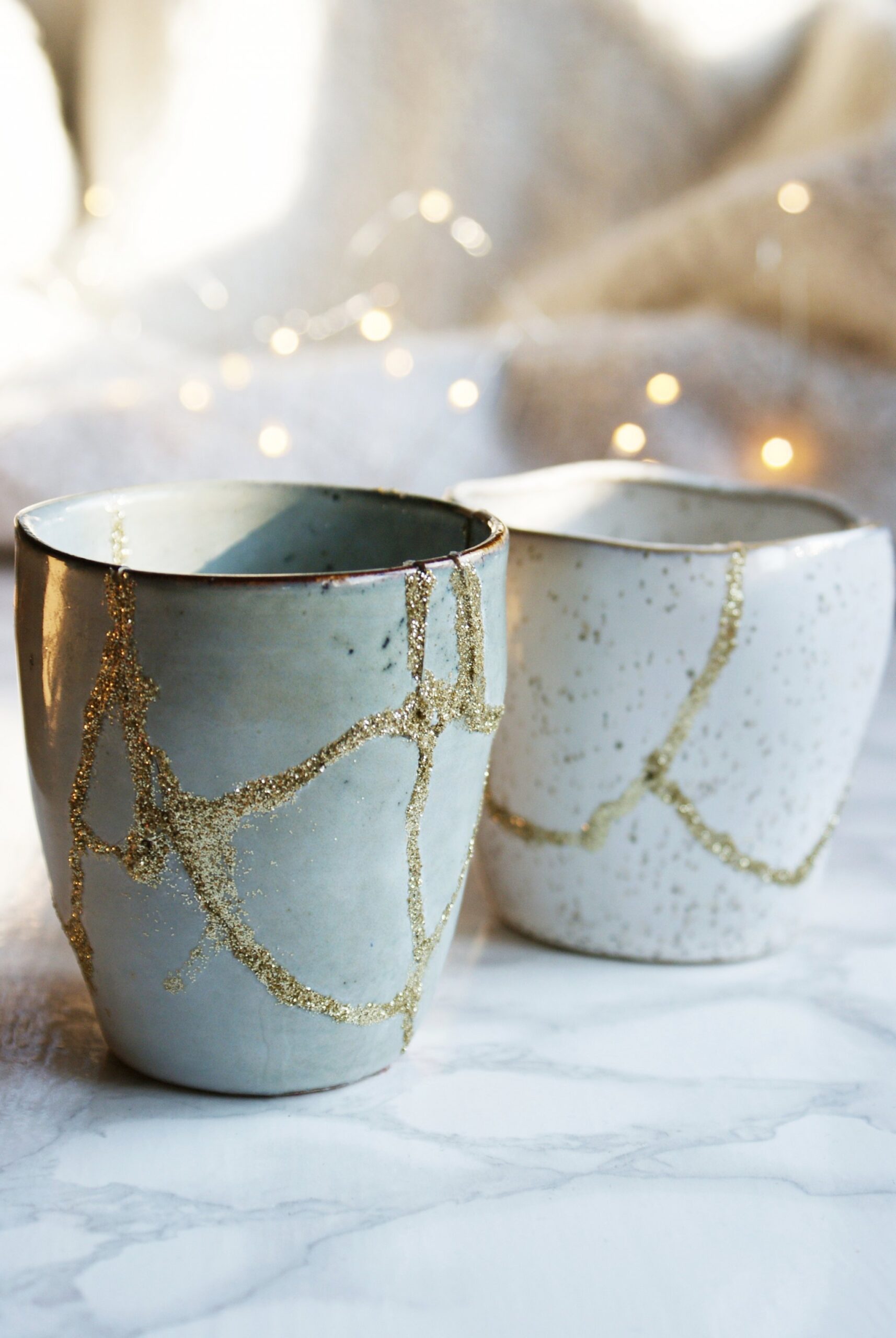 Did you like the post? Pin it on Pinterest! // Piaciuto il post? Condividetelo su Pinterest!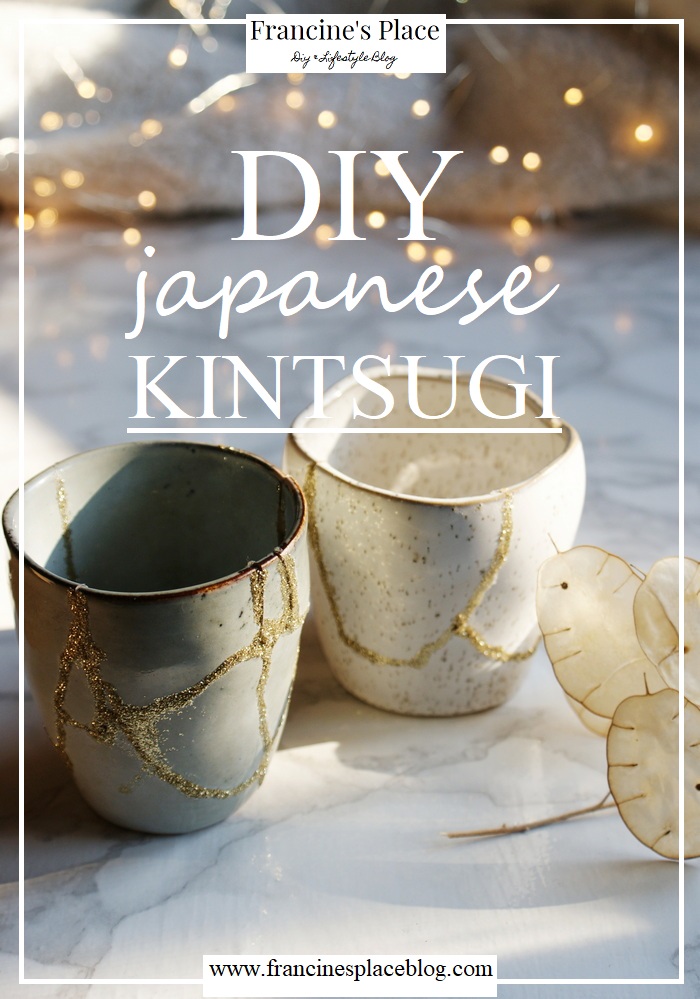 This post contains Amazon affiliation links. // Questo post contiene link di affiliazione Amazon. In qualità di Affiliato Amazon io potrei ricevere una commissione da Amazon dagli acquisti idonei effettuati attraverso i link presenti nella pagina.