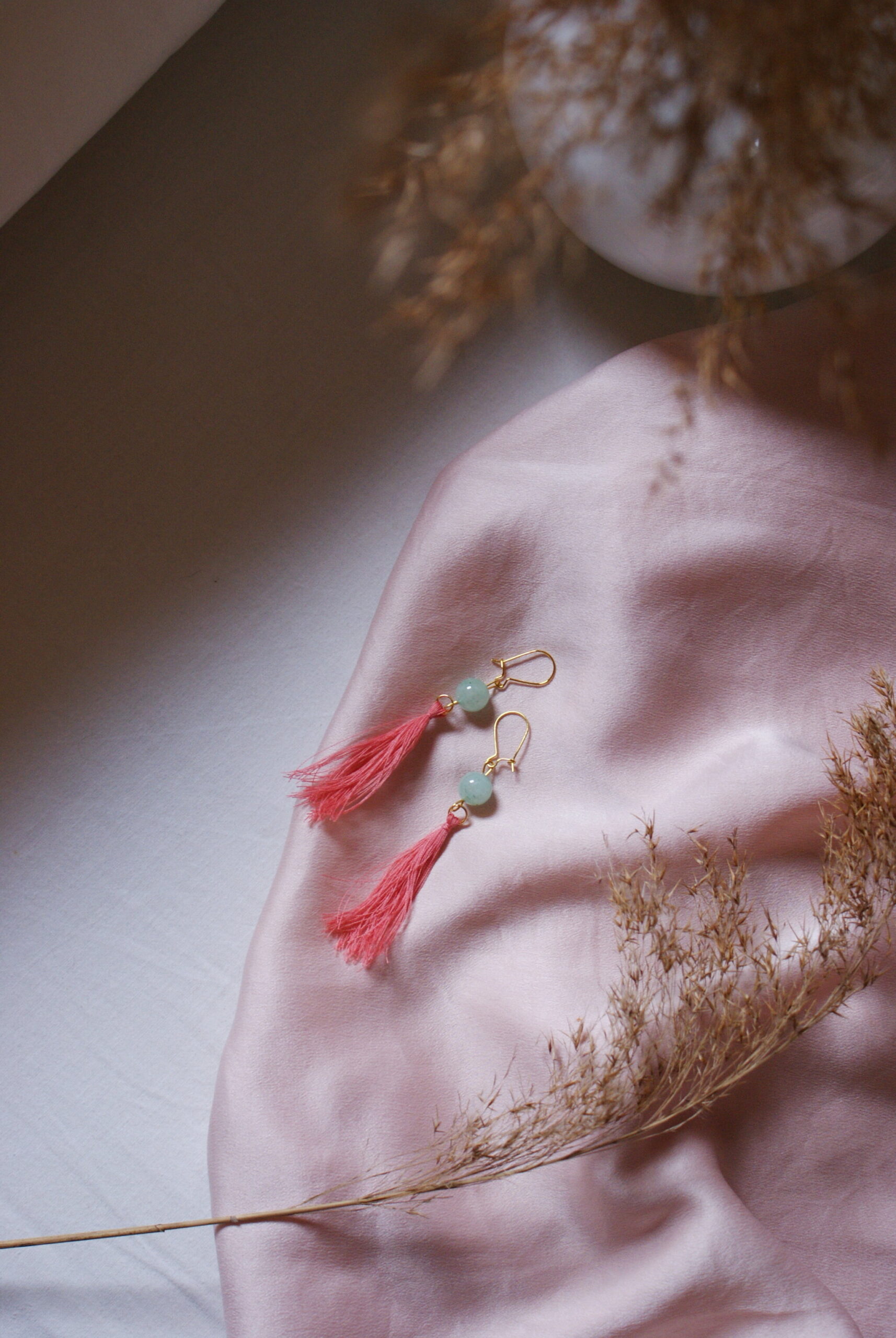 Whether you're looking for a cute idea for Mum's day or yourself, these earrings are the answer!
Made in only 10 minutes (for real!) they are the perfect Spring accessory to make over the weekend!
//
Sia che cerchiate un'idea carina per la festa della Mamma o semplicemente per voi, questi orecchini sono la risposta!
Realizzati in soli 10 minuti (davvero!) sono l'accessorio perfetto per la Primavera da fare nel weekend!
If you love silk as much as I do and are a jewelry junkie, I am sure you're gonna love these earrings. Not only they are SO easy to make (for you no-DIY-skills gal!) but you can totally personalize them to get the result you like the most (even as a gift). Yay!
//
Se amate la seta come la amo io e adorate i gioielli, sono sicura che troverete questi orecchini deliziosi. Non solo sono facilissimi da realizzare (parlo con te, ragazza anti fai da te), ma anche super personalizzabili per avere il risultato che più vi piace (o per farne un regalo). Evviva!
***
You need // Vi occorre:
silk thread // filo di seta
beads // perline
2 rings // 2 anellini
wire // filo metallico
earring hooks // ganci per orecchini
pliers and scissors // pinze e forbici
How to // Come procedere:
1)
First wrap thread around your hand or something else for about 15-20 times to get about 8 cm (3,1 in) lenght (fold). // Innanzitutto arrotolate il filo intorno alla mano o qualcos'altro per circa 15-20 volte, con una lunghezza di circa 8 cm (piegato).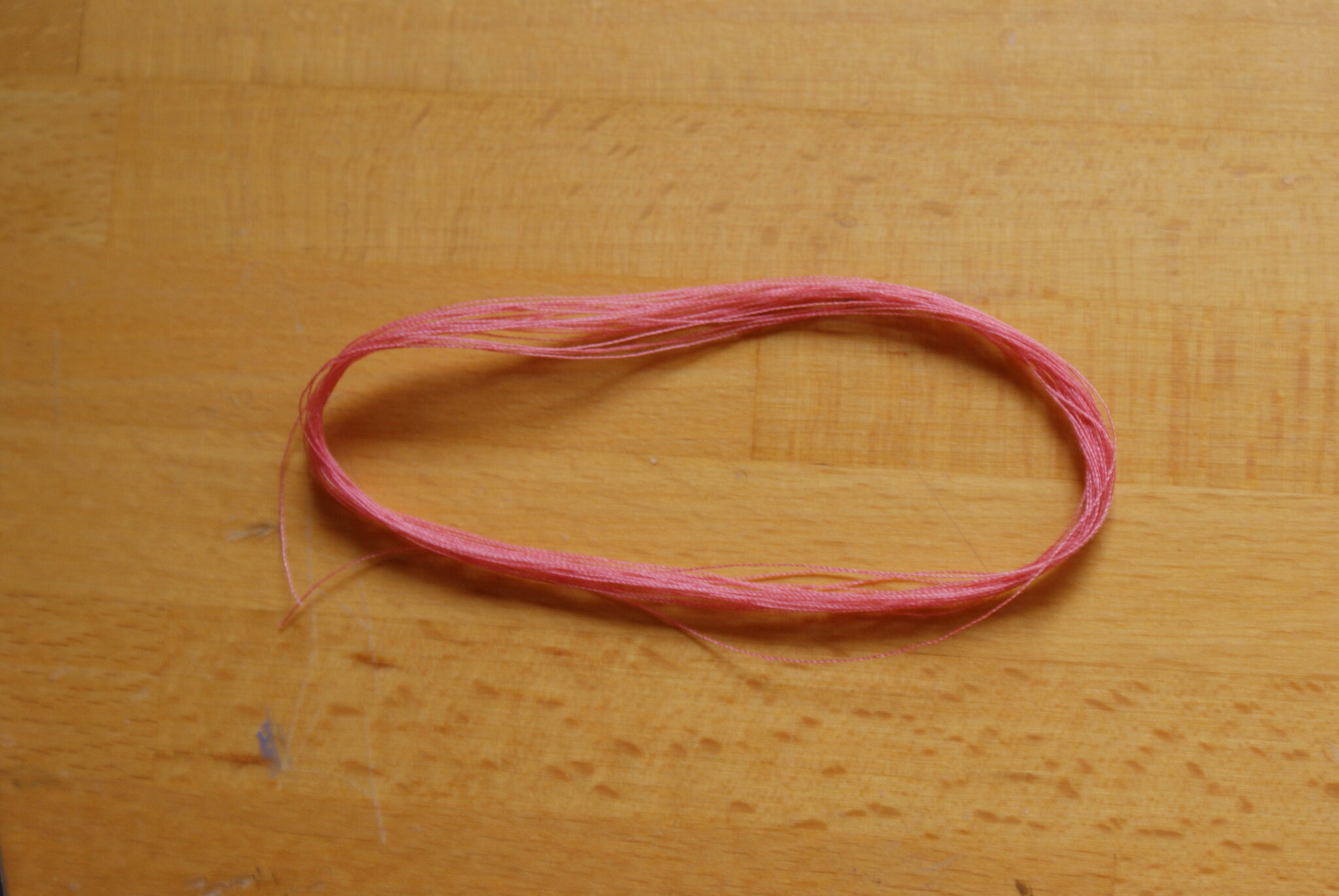 2)
Insert one extremity into the ring and place it in the middle of the fold thread, then fold in half. Cut a piece of tread and wrap it super tight around the upper part of the thread to get the head of the tassel, then make a knot to fix it. // Inserite un'estremità nell'anellino poi fatelo scorrere nel mezzo e piegate la matassina a metà. Tagliate un pezzo di filo e arrotolatelo stretto intorno alla parte superiore della matassina, per creare la testa della nappina, poi fate un bel nodo per fissare il tutto.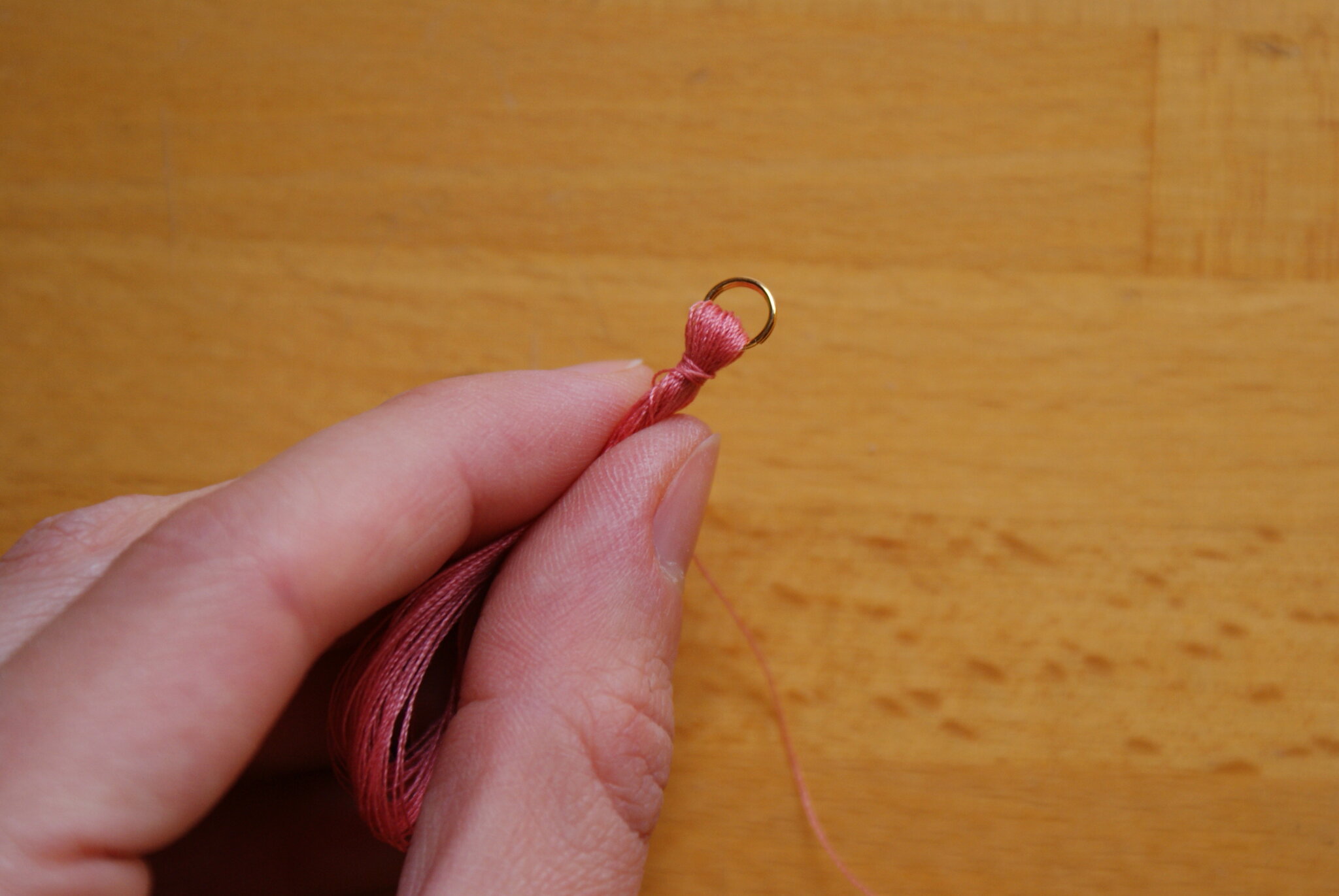 3)
Now cut the fold thread to open the lower part of the tassel and cut the excess thread. Repeat with the second earring. // Ora tagliate il filo piegato per aprire la parte inferiore della nappina, poi pareggiate i fili se ce ne sono di più lunghi. Ripetete tutto per il secondo orecchino.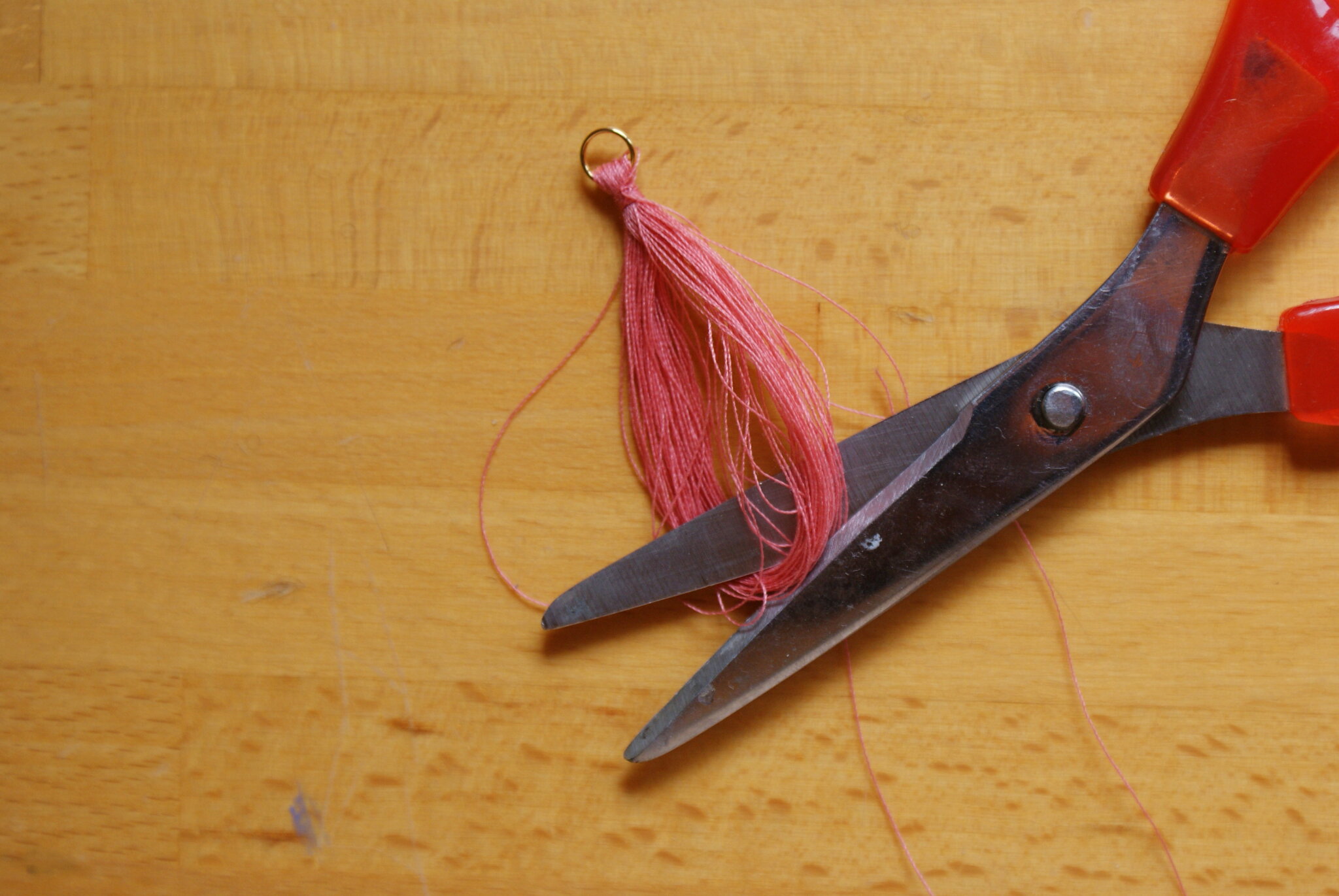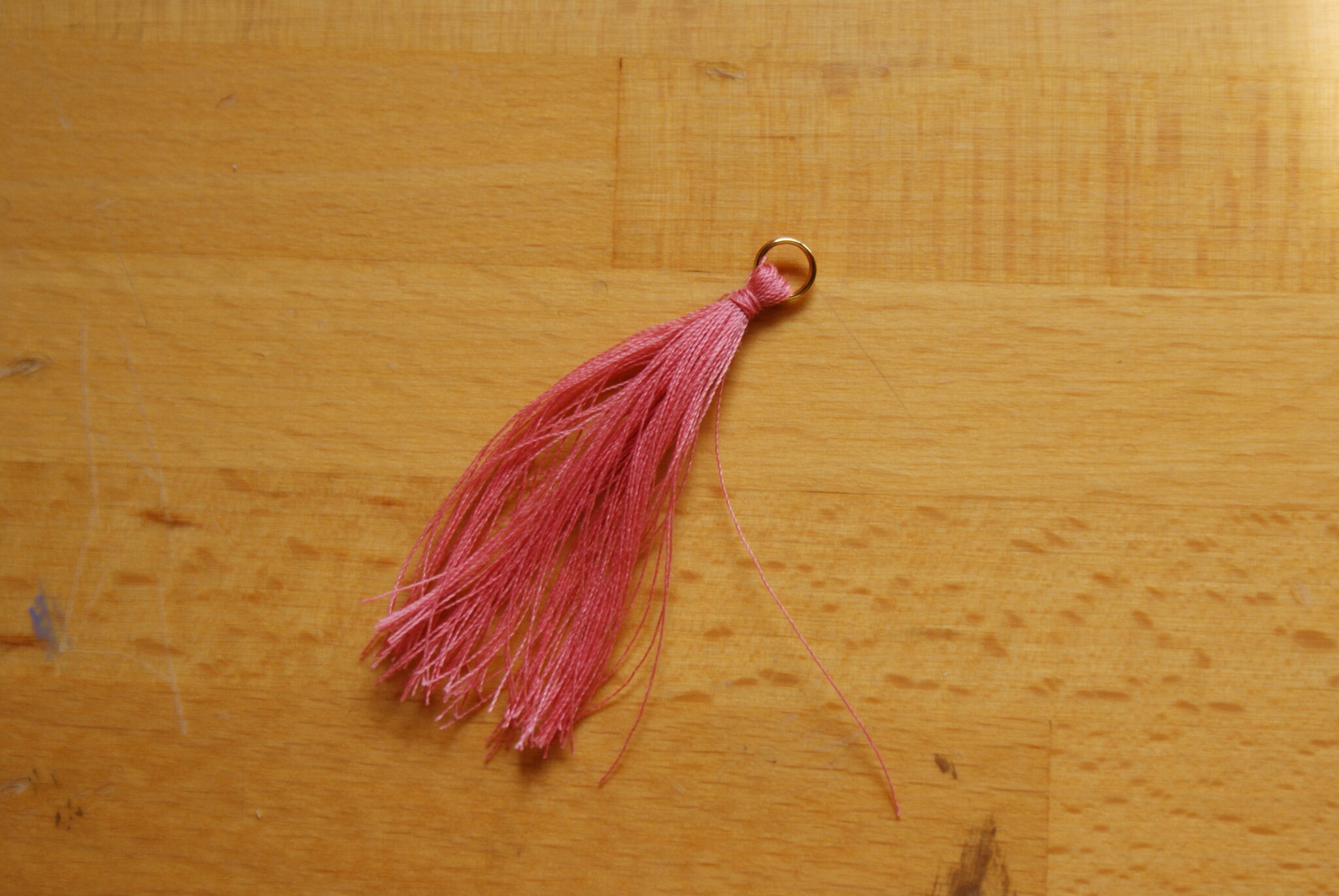 4)
Cut a piece of wire and insert it into the ring than make a hook with the pliers to close it. Add the bead(s) and fix the wire to the earring hook with pliers again. One earring is done! // Tagliate del filo metallico, inseritelo nell'anellino e fate un gancio con la pinza per fissarlo. Aggiungete la/le perlina/e e fissate il filo al gancio da orecchino usando nuovamente la pinza. Un orecchino è pronto!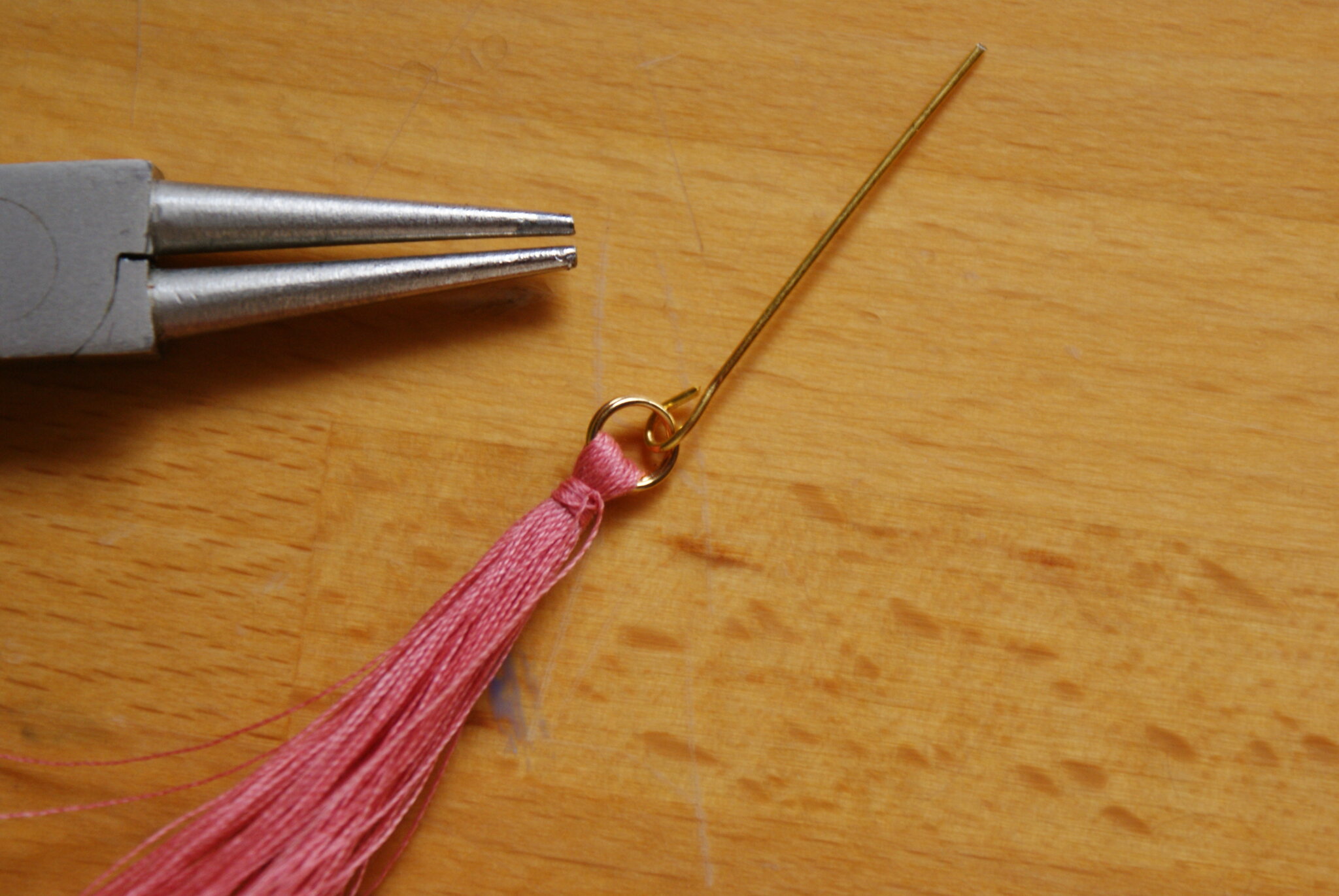 5)
Repeat with the second earring and you're done! // Ripetete con il secondo orecchino e avete fatto!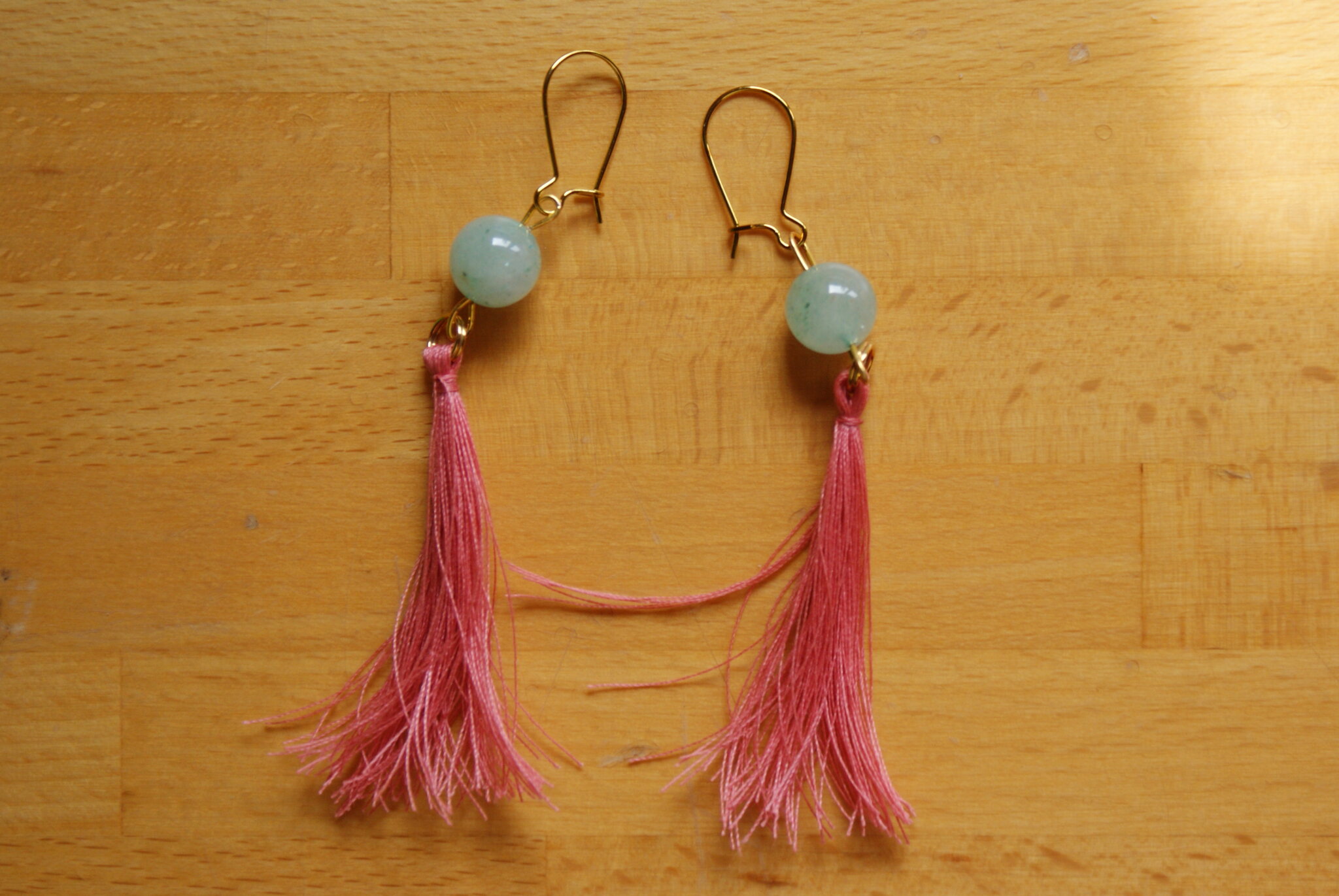 Voilà! Aren't they super cute? I'm gonna make them in any colour combo haha! // Voilà! Non sono adorabili? Io li farò in ogni combinazione di colore ahah!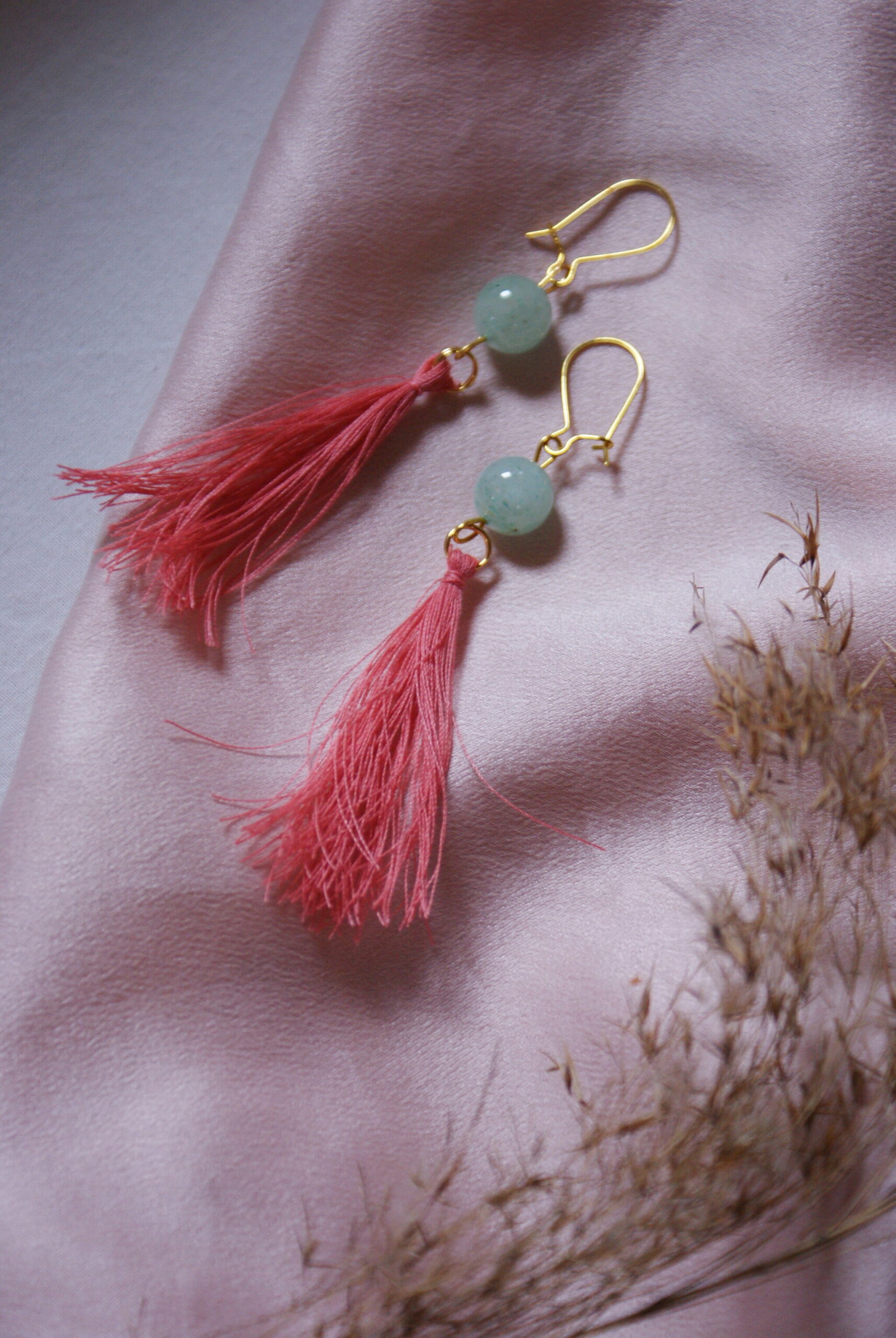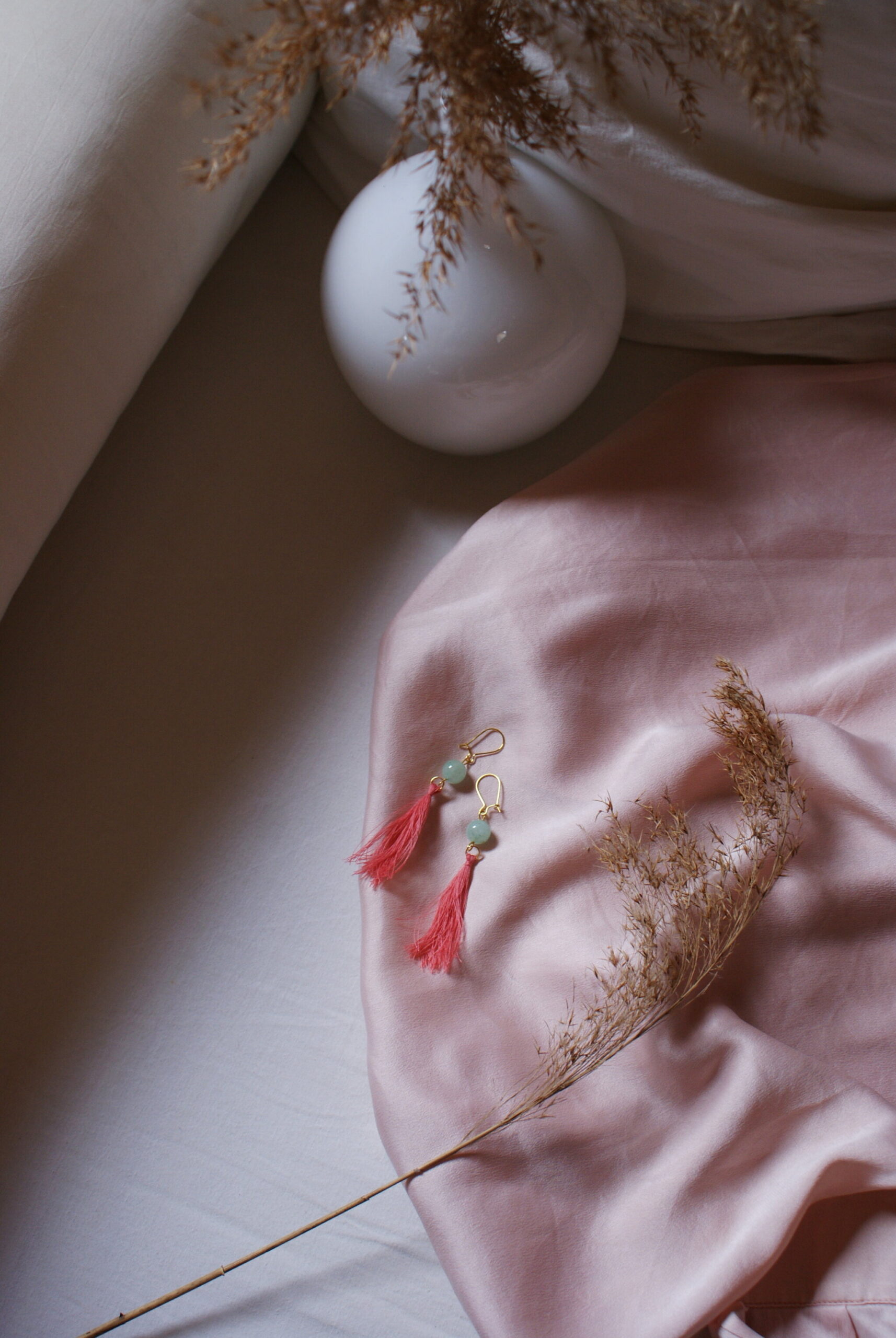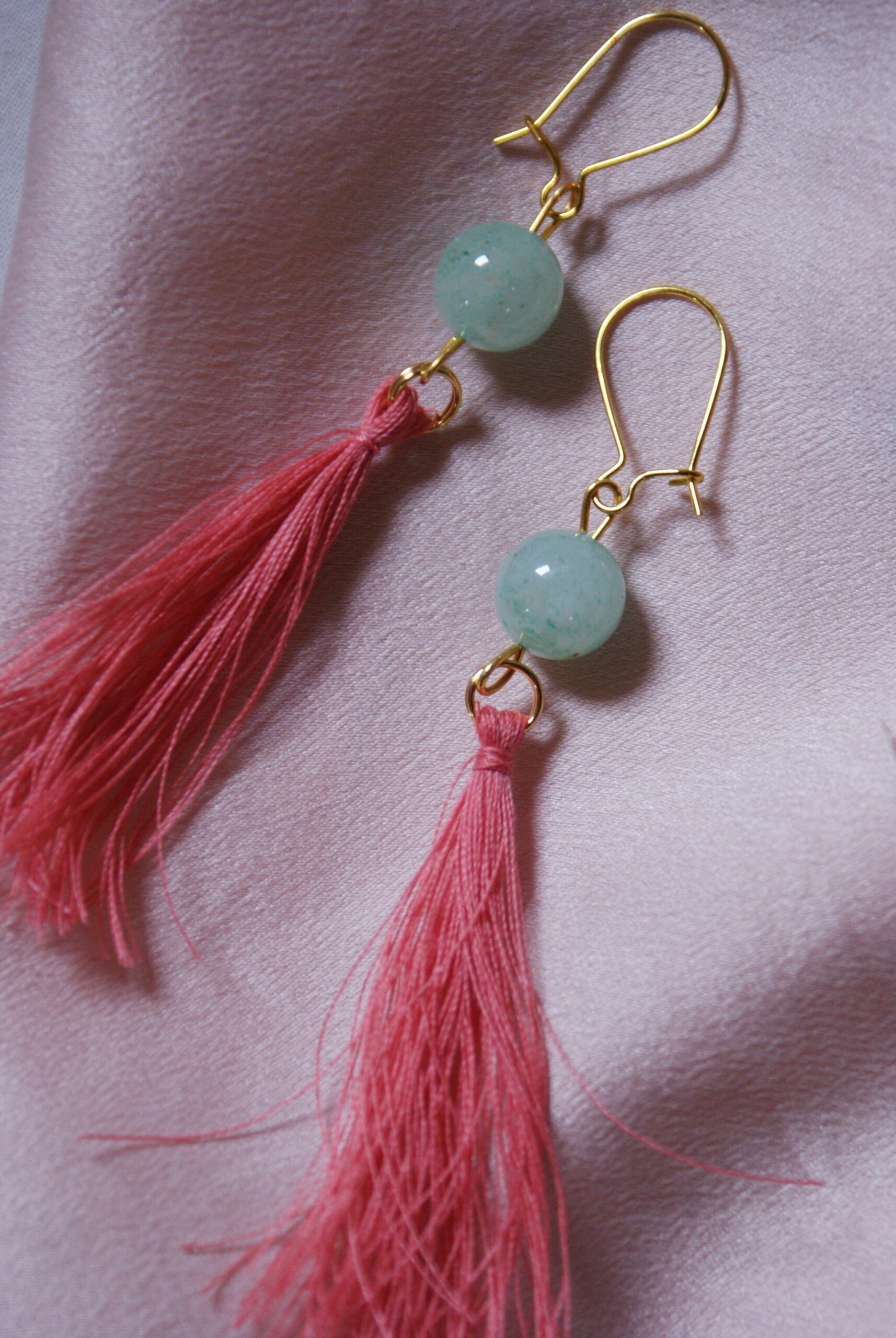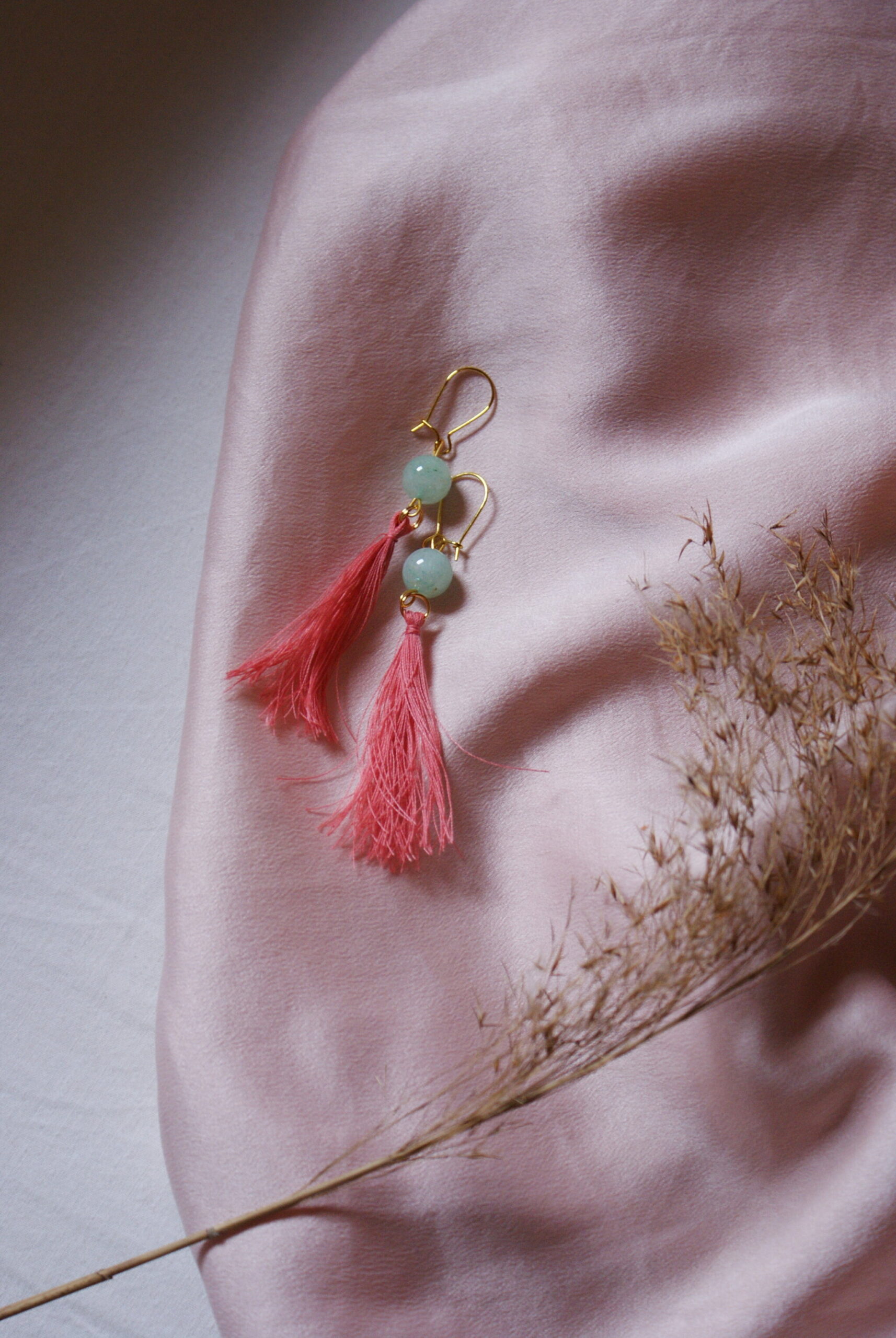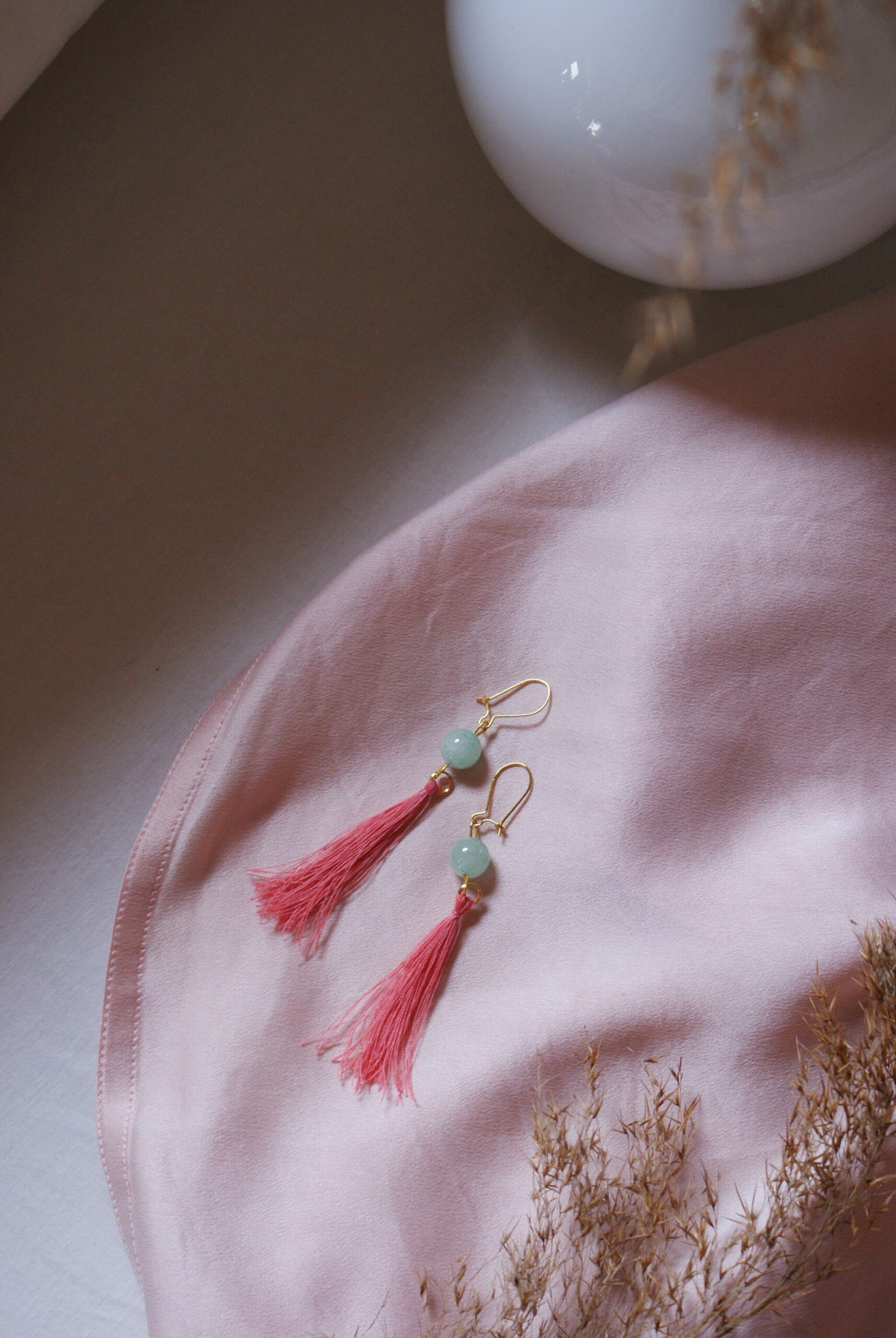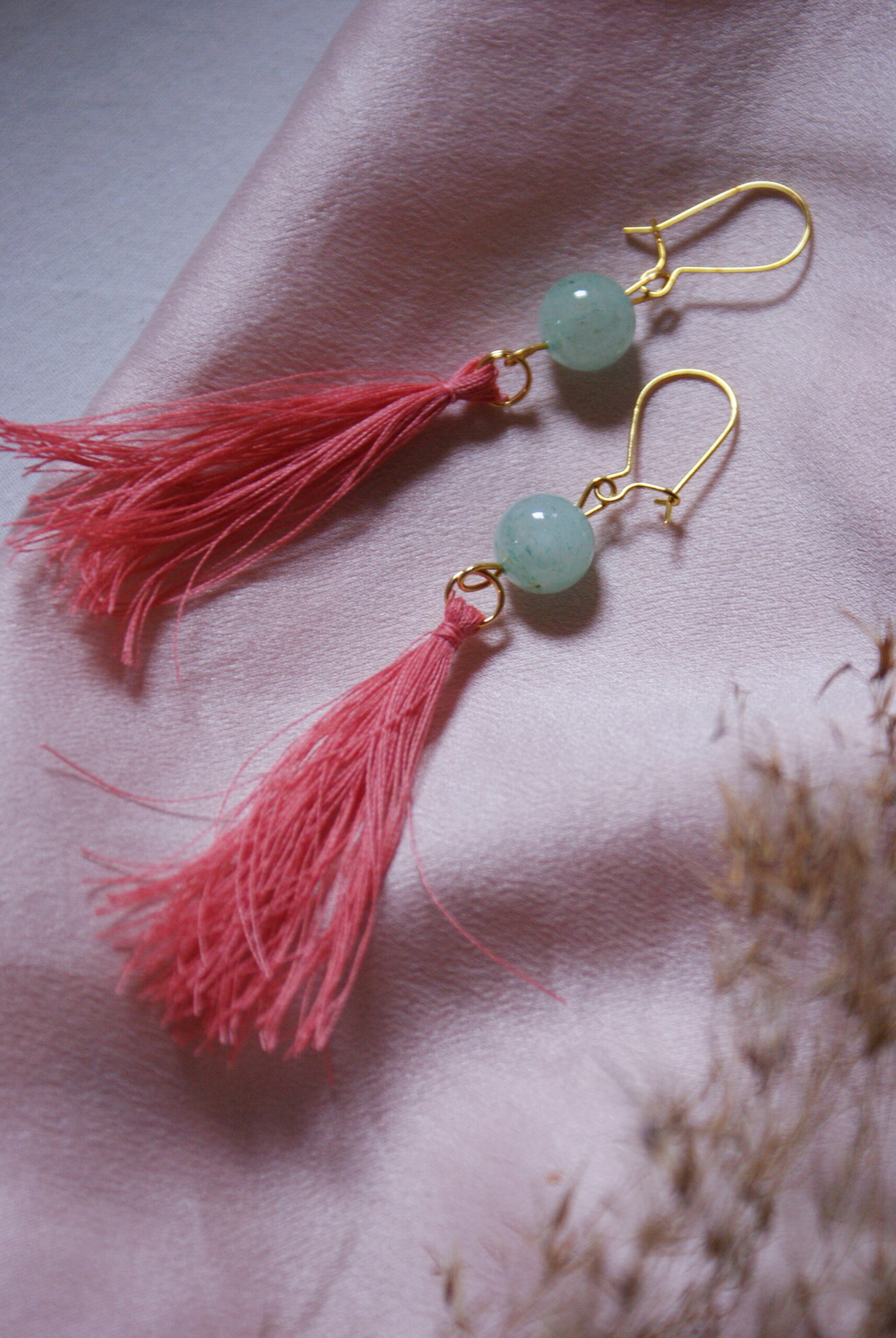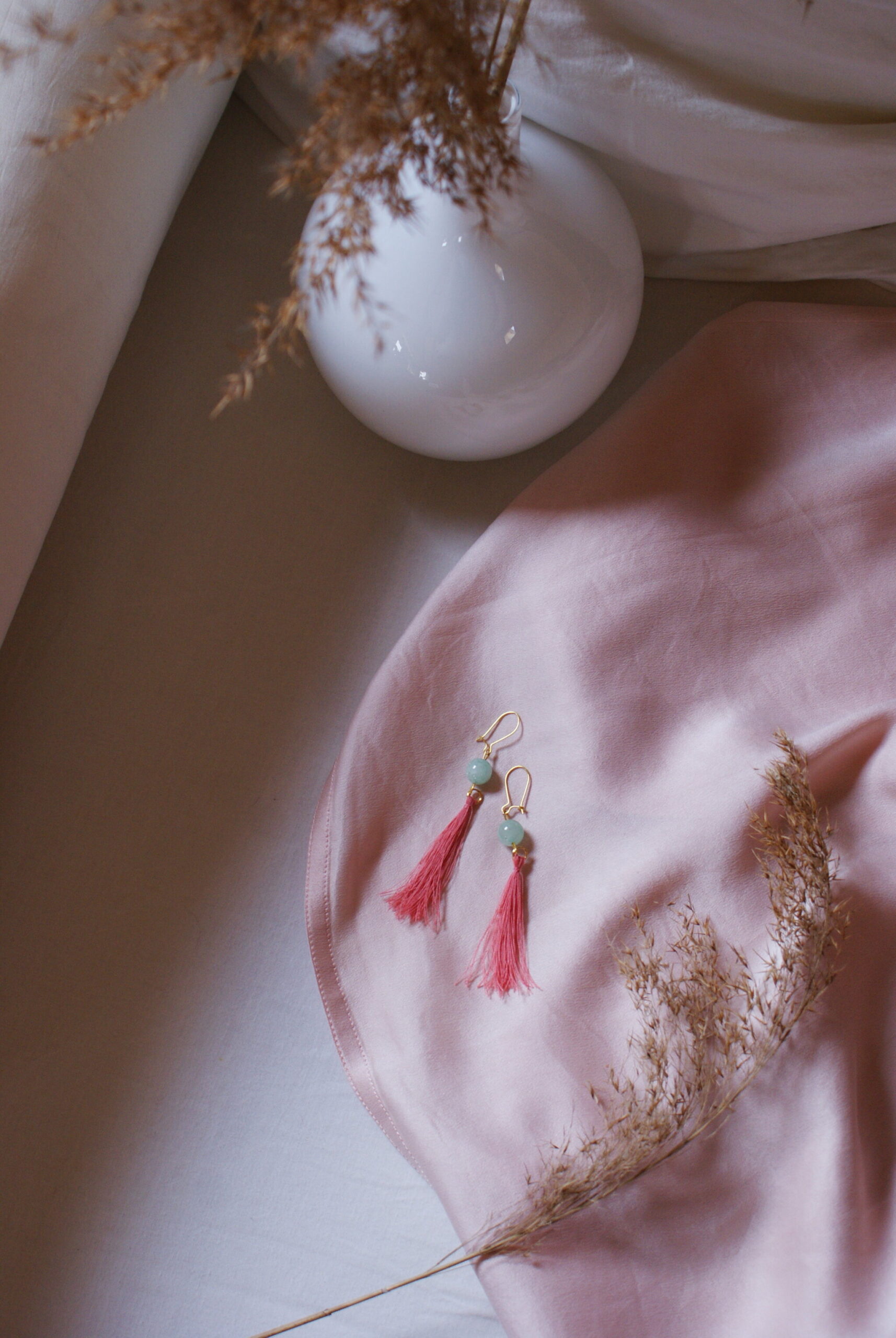 Since I'm totally into silk these days (and generally always haha), I've checked out FreedomSilk online store, to find some great pieces to add to my silk collection. I was looking for a beautiful silk bed set (for when our new bedroom will be ready) and a silk camisole, since it's almost all I wear during the warm season. The choice is huge, the products look good (they're 100% pure silk) and there is a coupon code these days so if you like me are looking for some silk pieces, this is the place! You can see my choices below, what do you think? Yay or nay? // Dal momento che in questi giorni sono in vena di seta (va beh, in generale lo sono sempre ahah), ho dato un'occhiata a FreedomSilk, per cercare dei pezzi da aggiungere alla mia collezione. Stavo cercando un set letto per la nuova camera (per quando sarà pronta) ed un set da casa (o uscire, chi lo sa!) dato che quando fa caldo vivo praticamente solo in abiti del genere. La scelta è ampia e i prodotti sembrano buoni, insomma, andate a dare un'occhiata se siete curiose! Qui sotto trovate le mie scelte, che ne pensate?
Did you like the post? Pin it on Pinterest! // Piaciuto il post? Condividetelo su Pinterest!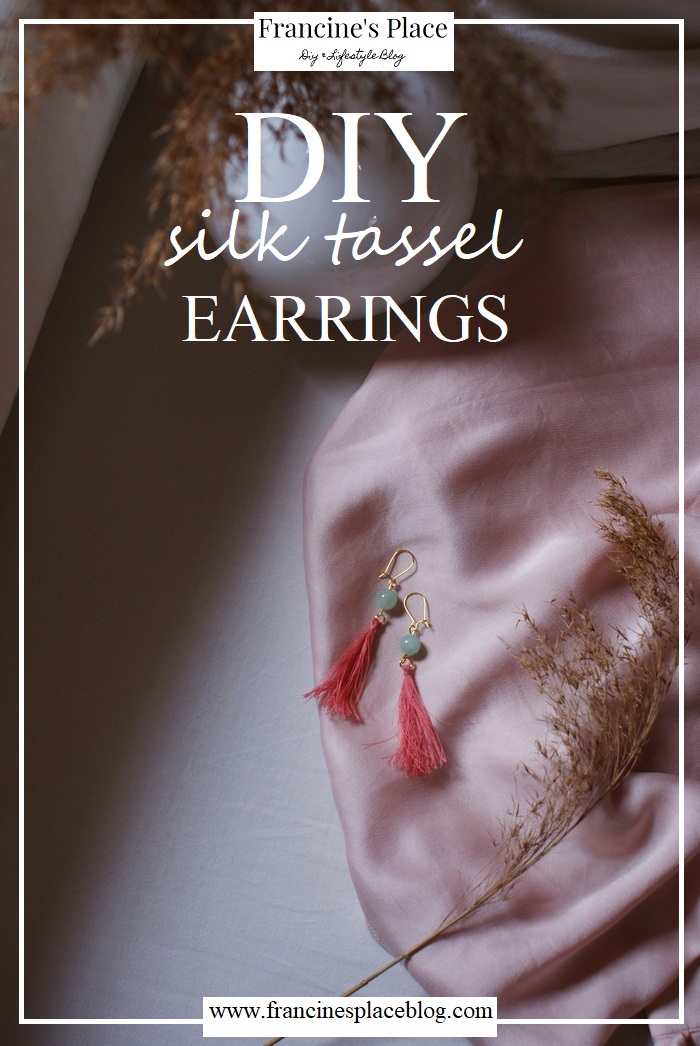 For more jewelry DIYs click here and let me know what you think about these! 🙂 // Per altri fai da te a tema gioielli cliccate qui, poi fatemi sapere cosa ne pensate di questi! 🙂
This post is in collaboration with FreedomSilk. Opinions are my own.
Questo post è in collaborazione con FreedomSilk, ma esso rispecchia la mia opinione in modo trasparente. Non sono stata in alcun modo pagata o ricompensata per parlare bene dei prodotti / servizi.