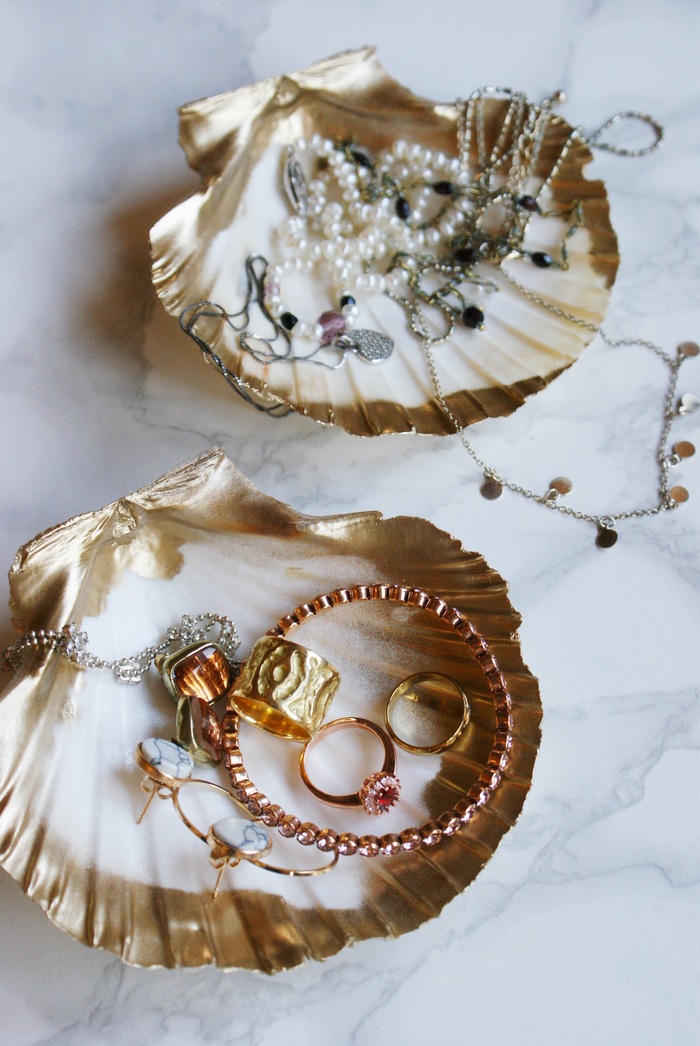 When you can't go to the sea…bring the sea into your home!
Since holidays are still a mirage (thanks to the reno of the new house), I opted for a sea inspired DIY to bring some beach vibes to the room and at the same time to help me decluttering my everyday jewelry. 2 birds with one stone!
//
Quando non puoi andare al mare…porta il mare a casa tua!
Dal momento che le vacanze sono ancora un miraggio (grazie alla ristrutturazione in corso della casa nuova), ho deciso di realizzare un DIY ispirato al mare, per portare un po' di spiaggia in casa e per riordinare i gioielli che uso più spesso. 2 piccioni con una fava!
I love easy DIYs, especially when the weather is too hot to let you think about new ideas. I made these painted shells in less than 10 minutes and I love how they came out! Simple yet sophisticated!
//
Adoro i fai da te facili, specialmente quando fa troppo caldo per pensare a nuove idee. Ho realizzato queste conchiglie dipinte in meno di 10 minuti e adoro come sono venute! Semplici ma sofisticate!
***
You need // Vi occorre:
shells (like oysters or scallops) // conchiglie (gusci di ostrica o capasanta)
paper + scissors // carta + forbici
golden spray paint // vernice spray oro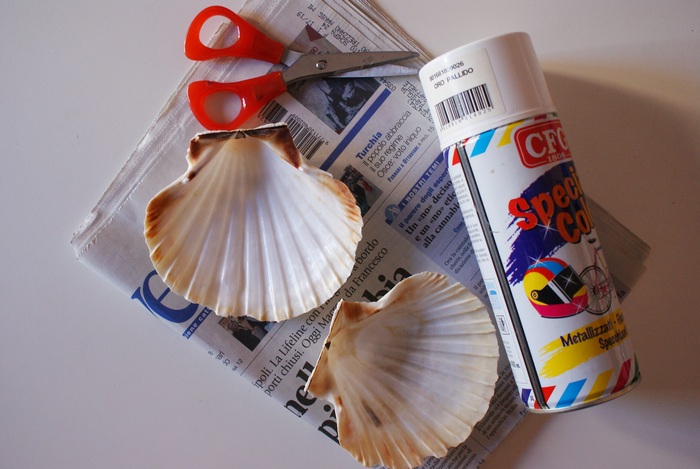 How to // Come procedere:
First cut a piece of paper for each shell to cover the inside but not the edges. Make this if you want the same result I had (natural color inside and gold on the edges), but you are free to make them all gold or with other paint effects. Help yourself with adhesive tape if you need to fix the paper. Now lay some paper on the ground/table and spray the paint, then let it dry for some minutes. Remove the paper and you're done! // Innanzitutto tagliate un pezzo di carta per ogni conchiglia per coprire l'interno ma non i bordi. Fate questo se volete ottenere lo stesso effetto che ho ottenuto io (colore naturale all'interno e oro sui bordi), ma siete libere anche di farle tutte oro o con altri effetti. Aiutatevi con dello scotch se volete fissare la carta al guscio. Ora stendete della carta per terra o sul tavolo e spruzzate le conchiglie con la vernice, lasciandola poi asciugare qualche minuto. Rimuovete la carta e avete finito!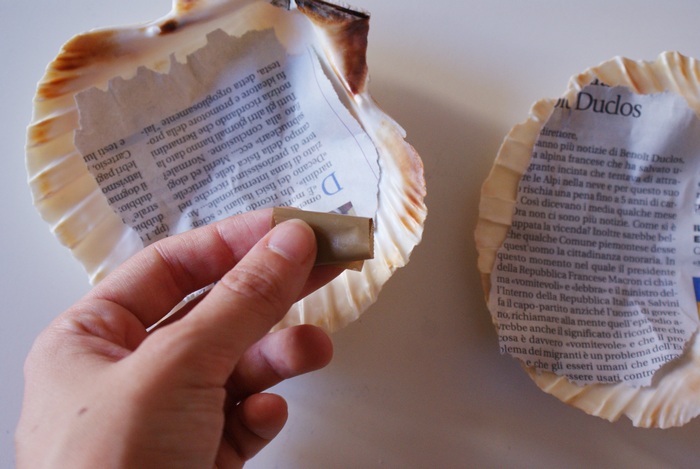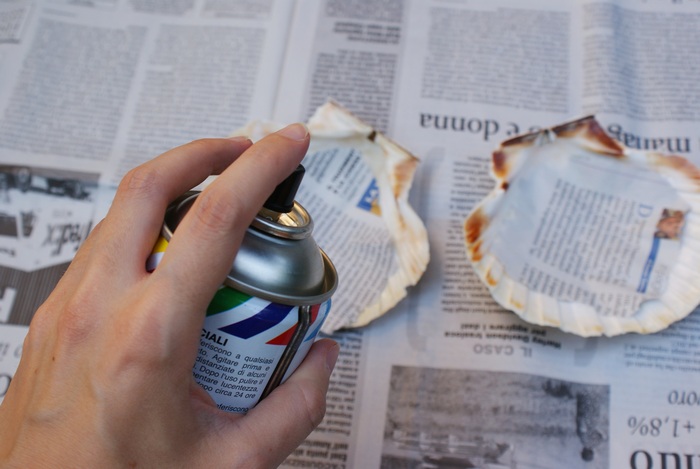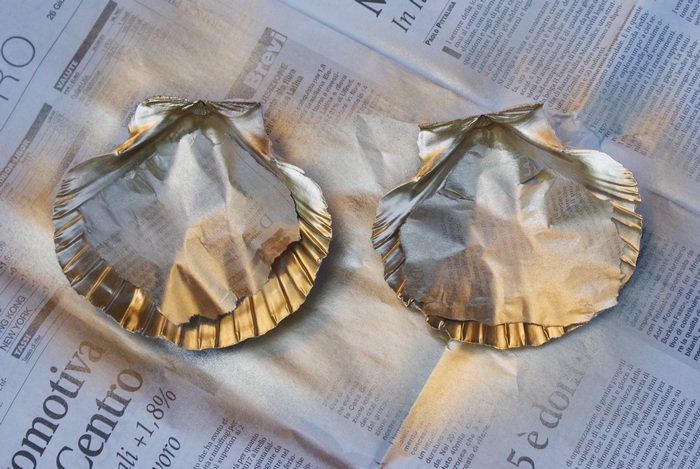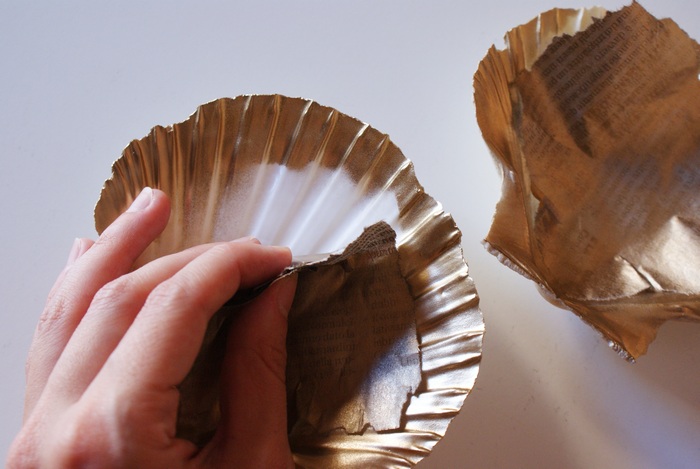 Voilà! Aren't they so beautiful? // Voilà! Non sono bellissime?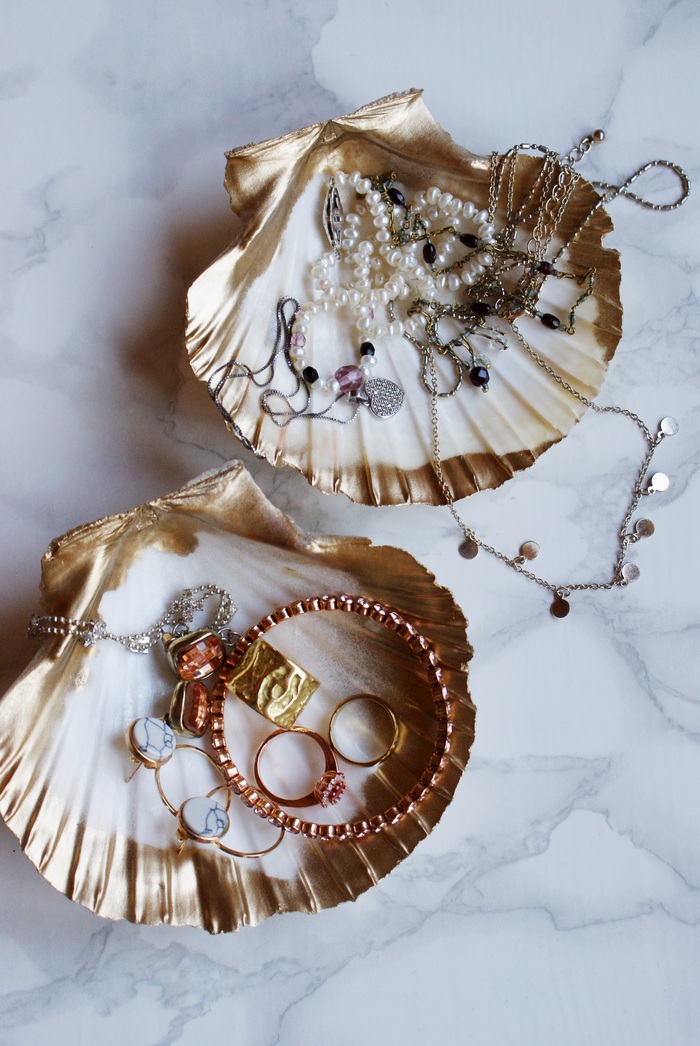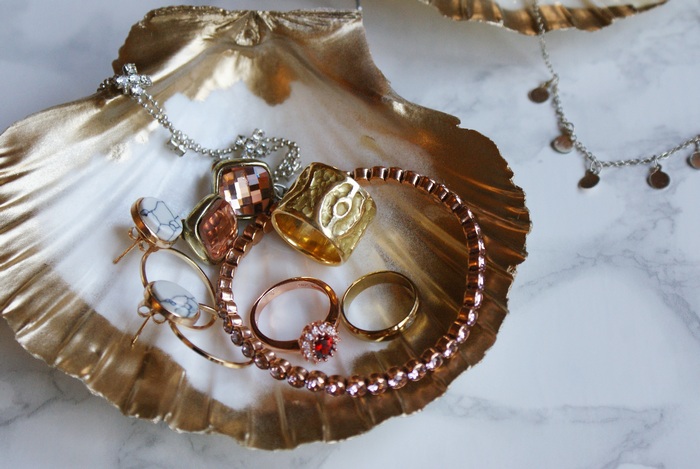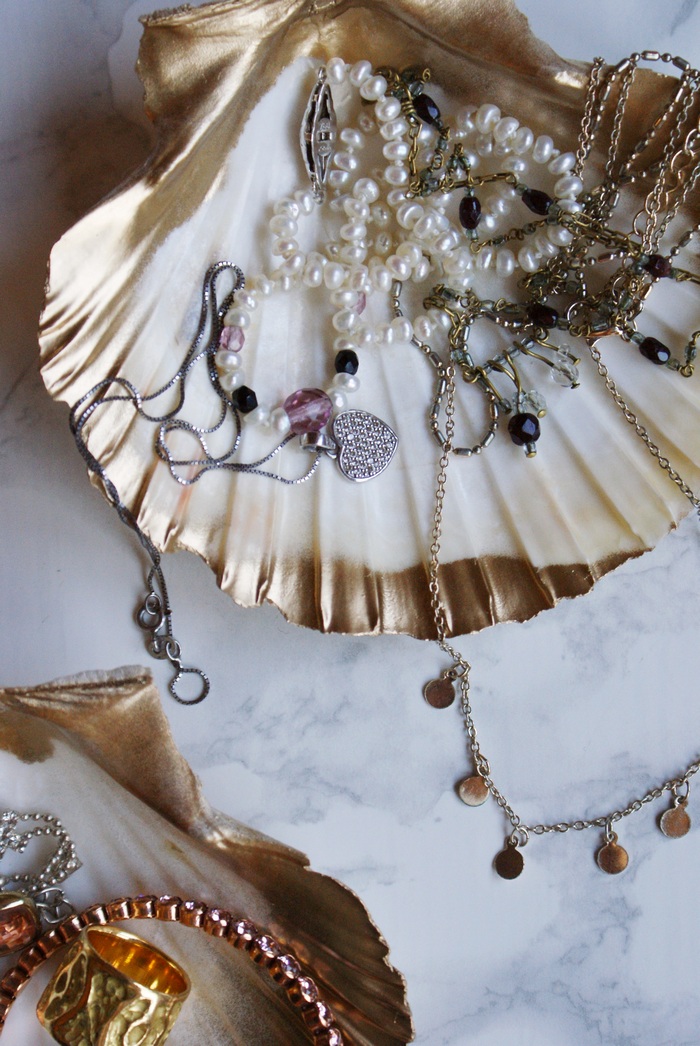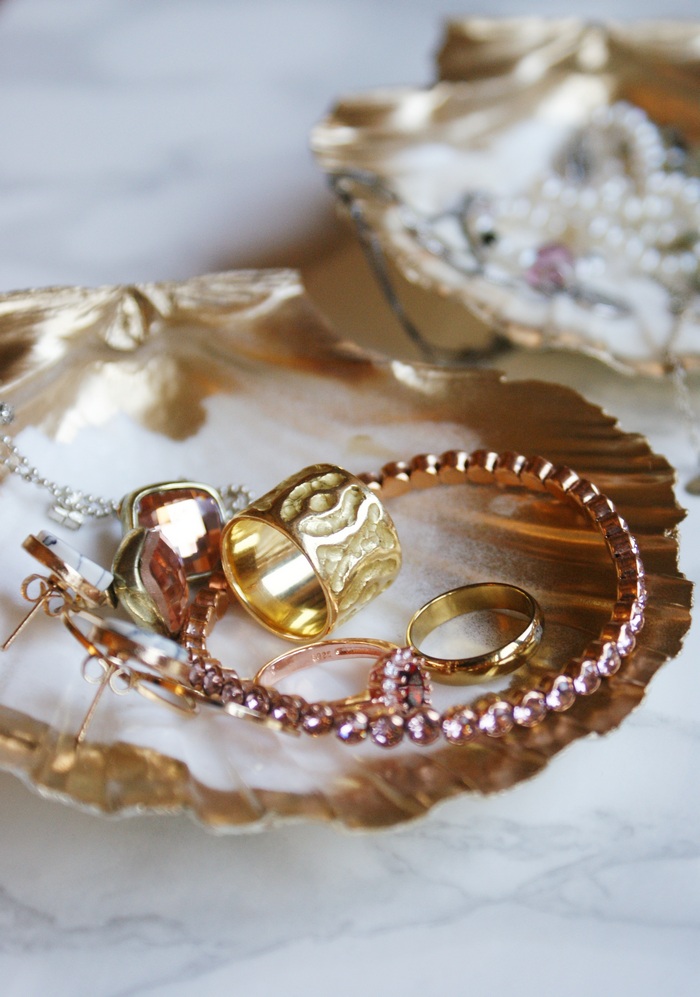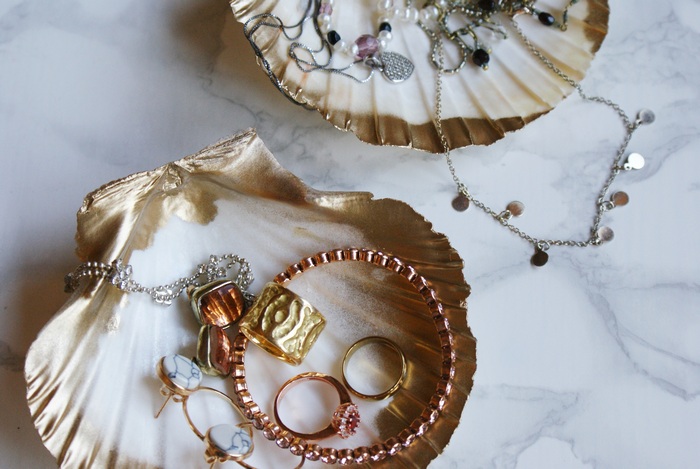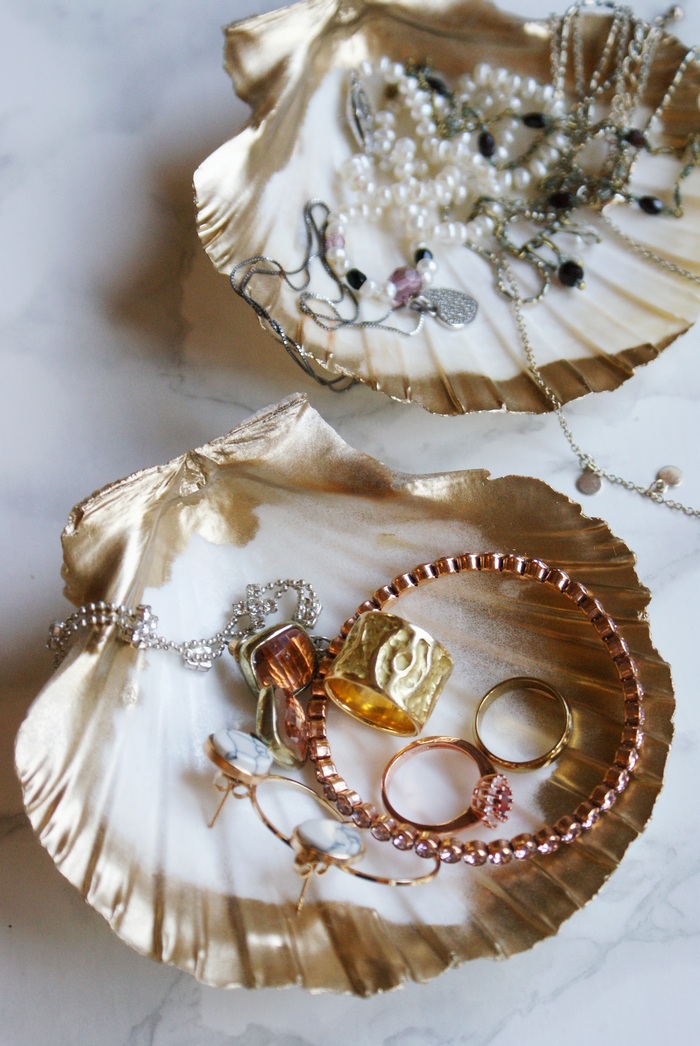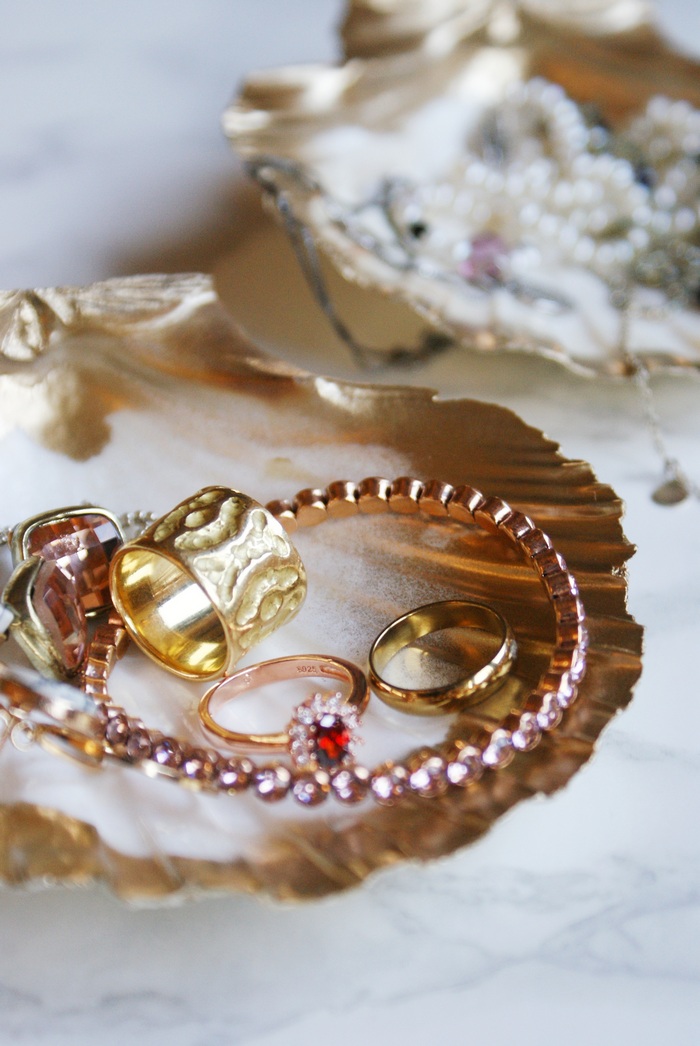 In case you're into beach shopping, you should definitely check Dresslily website! From beautiful dresses to accessories and home decor, there is a huge choice there! You can also find the new arrival and the top fashionable women dresses sections and I have a coupon code for you: use DLNancy and save 12% on your next purchase! You can find my wishlist below, click on the photos to see the products 🙂 // Se avete voglia di shopping estivo, andate a vedere Dresslily! Dagli abiti, agli accessori e le decorazioni per la casa, troverete davvero qualsiasi cosa! E c'è una sorpresa per voi: se usate il codice DLNancy poterete avere uno sconto del 12% sul vostro prossimo acquisto! Qui sotto trovate la mia wishlist, per i prodotti cliccate sulle foto 🙂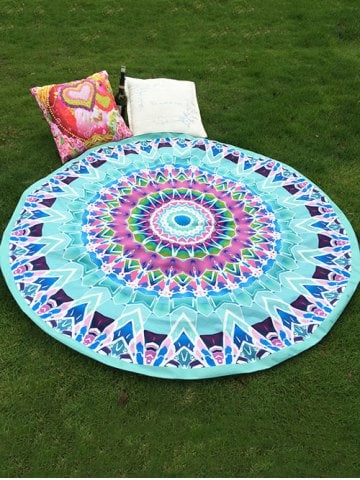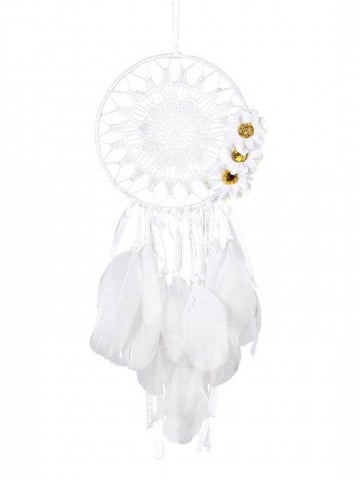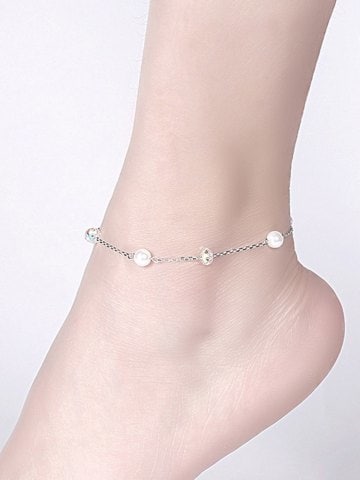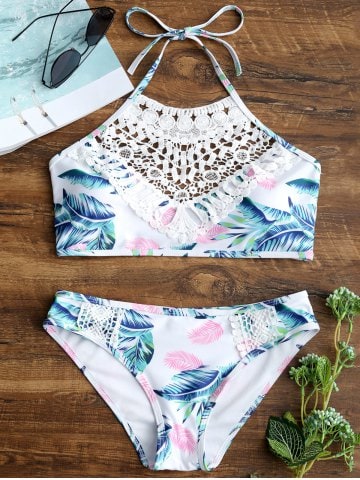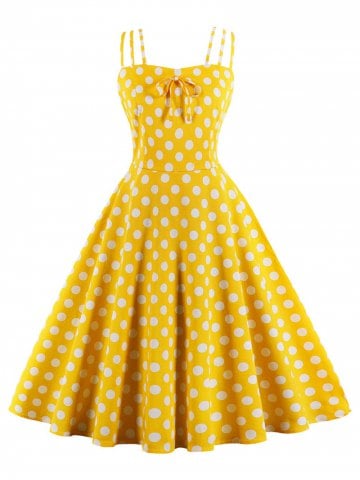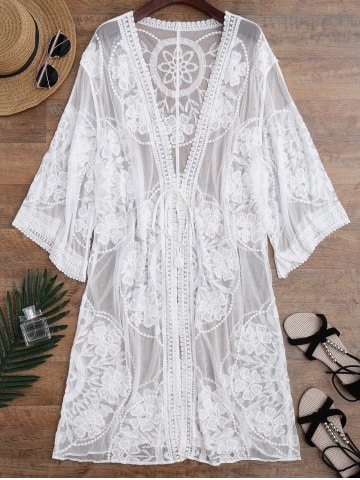 Did you like this post? Pin it on Pinterest! // Piaciuto il post? Condividetelo su Pinterest!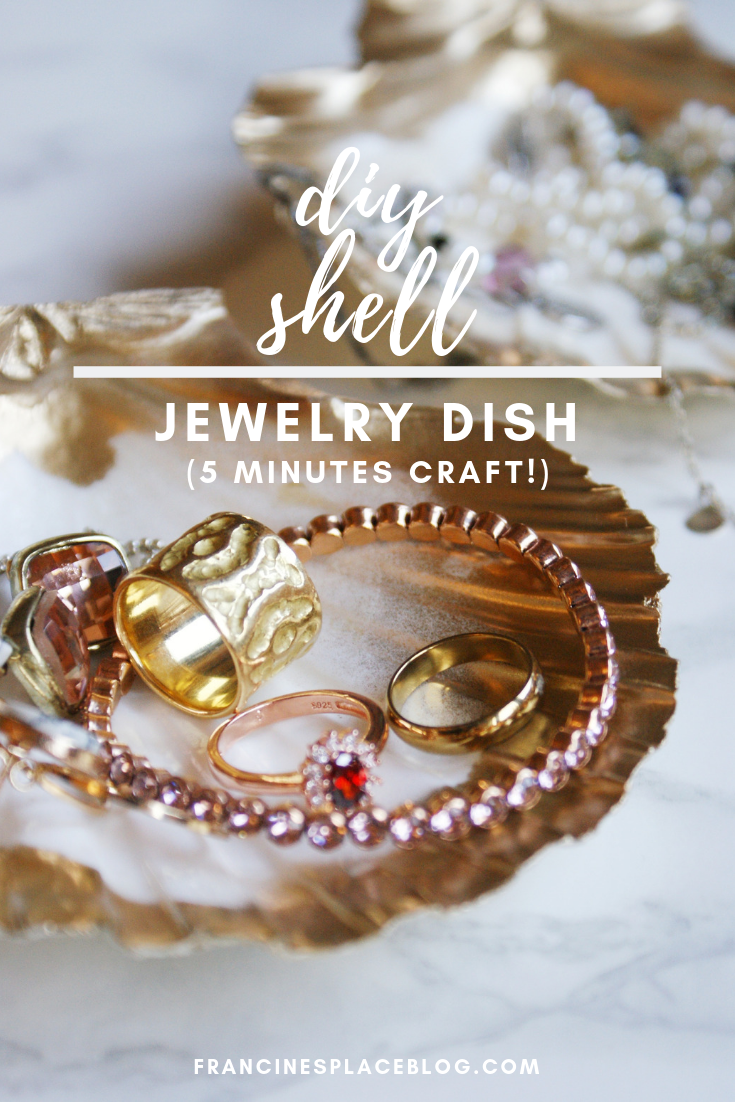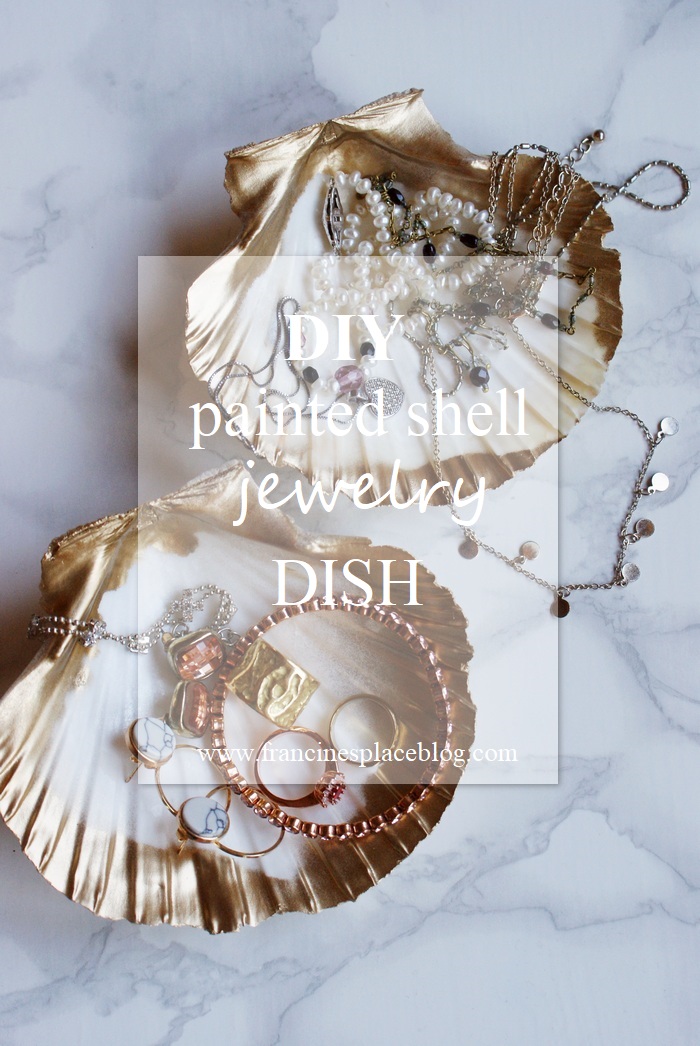 Still DIY hungry? Here and here you find two more shell DIYs and here, here and here other jewelry organization ideas! Happy new week! // Ancora fame di fai da te? Qui e qui trovate altri due tutorial con conchiglie e qui, qui e qui altre idee per tenere in ordine i gioielli! Buona nuova settimana!
This post is in collaboration with Dresslily.
Questo post è in collaborazione con Dresslily, ma non sono stata pagata o ricompensata in alcun modo per parlare bene dei prodotti. L'articolo rispecchia in modo trasparente la mia opinione.