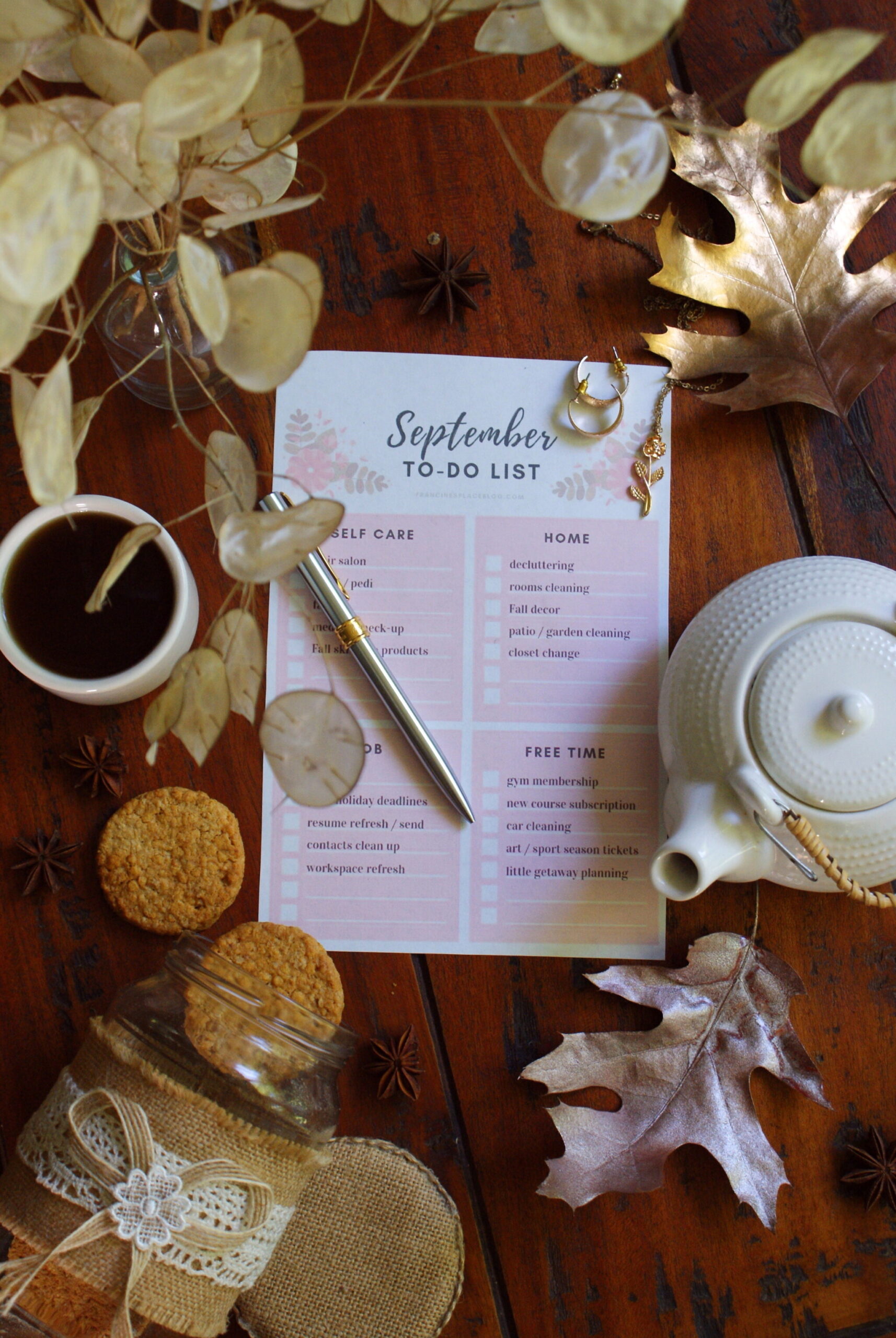 And then it happened. Summer is (almost) over.
How the heck is it September yet? Wasn't I drinking a mojito on the beach only 2 days ago? If you're asking yourself this, well, you're not alone. It's time to go back to the routine, beauties!
//
E alla fine è successo. L'Estate è (quasi) finita.
Ma come cavolo può essere già Settembre? Non stavo bevendo un mojito in spiaggia solo 2 giorni fa? Bene, se questi sono più o meno i vostri pensieri attuali, non siete sole. Si torna alla routine, bellezze!
I've always thought that the actual start of the year is September, instead of January. This time of the year I'm always saying the same things haha but honestly, September can be quiiite challenging in every life part. From going back to school (ha) or work (more dramatic ha), to new goals, classes, seasons. I mean, it's not so hard to switch from Fall to Winter (cold -> colder) but from Summer to Fall… a whole different story. Everyone (or at least, me) feels full of new positive purposes that have to fight against the post holiday blue and this can be a total mess if we don't know how to balance all the feelings and things to do. I must admit that the last two years I've loved Fall and that now it is a fave season to me, but the "transitional days" are still the hardest ones imho. So this year I'm sharing a little to-do list with you guys hoping that it can help both me and you to focus on all the September commitments. Thank me later!
//
Ho sempre pensato che il vero inizio anno fosse Settembre, piuttosto che Gennaio. Ogni anno mi ripeto, lo so, ma che ci volete fare, Settembre è davvero una sfida sotto ogni aspetto della vita. Dal tornare a scuola (aaah) o a lavoro (ancora più drammatico aaah), a nuovi corsi, nuovi obiettivi, nuove stagioni. Dai, non è così difficile passare dall'Autunno all'Inverno (freddo -> più freddo), ma dall'Estate all'Autunno… beh è tutta un'altra storia. Tutti (o quantomeno, io) si sentono pieni di nuovi propositi che devono però combattere con la depressione post vacanze, in un turbinio di emozioni e cose da fare che può diventare un bel casino. Devo ammettere che gli ultimi due anni ho amato l'Autunno (tanto che ora lo aspetto con gioia), ma i "giorni della transizione" sono tutt'ora i più difficili, secondo la mia modesta opinione. Ecco perché quest'anno condivido con voi una lista di cose da fare a Settembre, per tenere sotto controllo tutto. Ringraziatemi dopo!
***
I've divided it by self care, home, job and free time adding some of the most common things that (almost) everyone does at the end of Summer. I've left two empty spaces for each part for eventual additional tasks, you just need to fill them and check anything you get done! Hope this can help!
//
Ho diviso la lista in self care, casa, lavoro e tempo libero inserendo le cose più comuni che più o meno tutti facciamo alla fine dell'Estate. Ho anche lasciato due spazi vuoti per ogni sezione così potete aggiungere quello che vi pare. Dovete semplicemente scaricare la lista e segnare ciò che portate a termine! Spero vi sarà d'aiuto!
Download the September to do list for free here!
And since September isn't hard enough, I will face a biiig life change in few days: I will finally move to the new house! Still can't believe it and a bit superstitious so I'm gonna tell you more about it once there. Just be patient, I'll be back soon, promise!
//
E dato che Settembre non è già abbastanza difficile, tra qualche giorno affronterò anche un cambiamento enorme nella mia vita: mi trasferisco nella casa nuova! Ancora non ci credo e infatti visto che ormai sono superstiziosa da fare schifo, vi racconterò tutto solo una volta là. Siate pazienti, torno presto, promesso!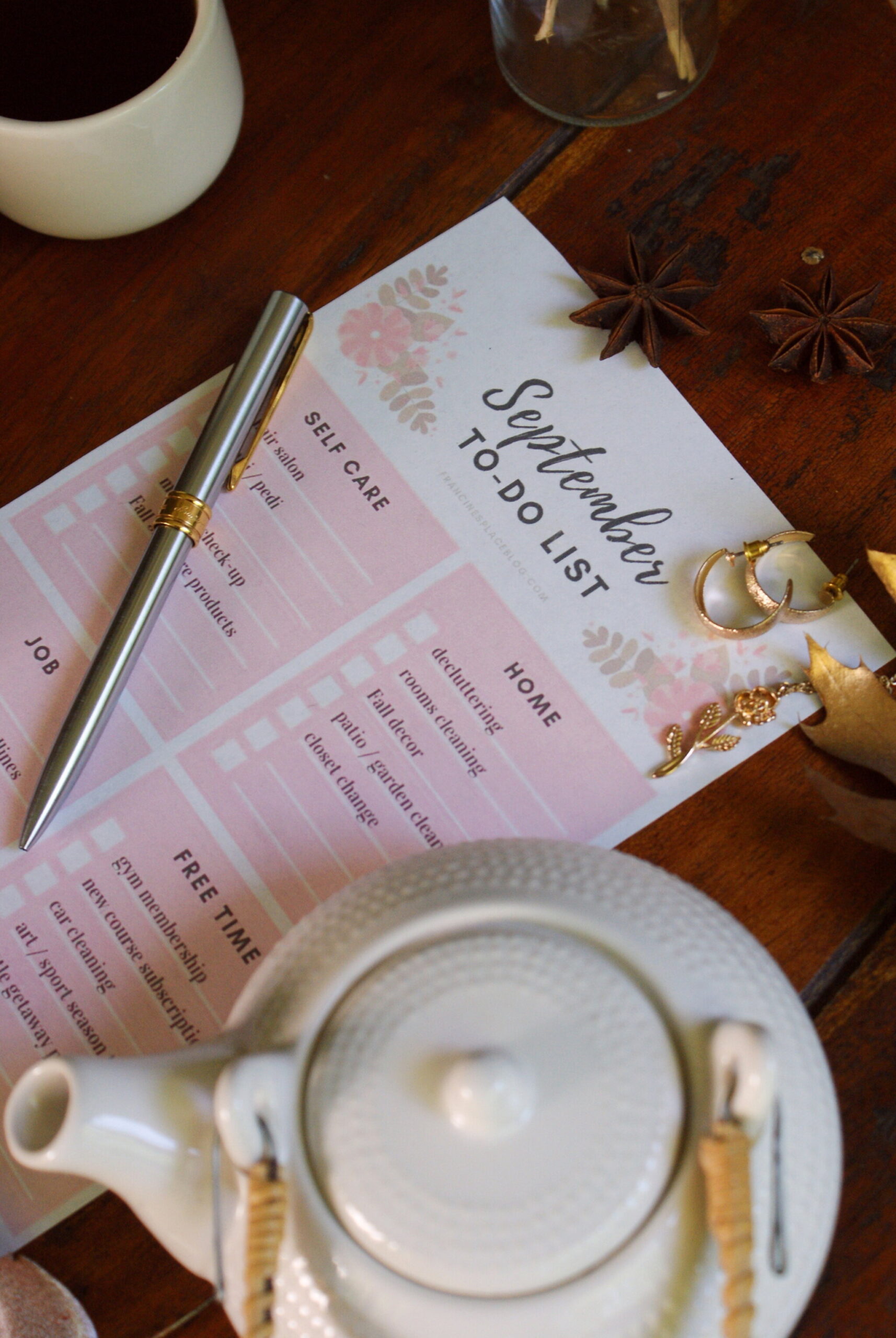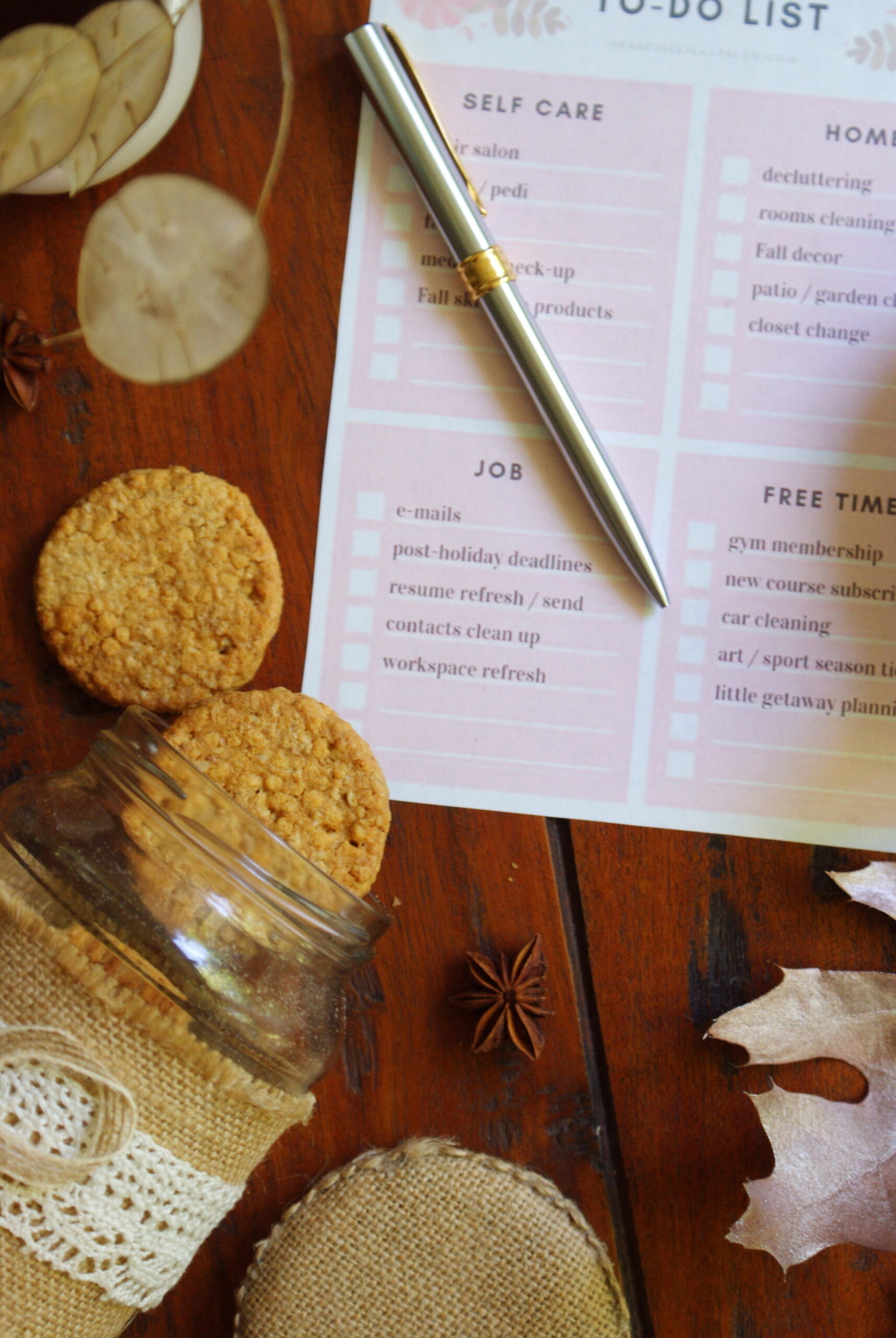 Did you like the post? Pin it on Pinterest! // Piaciuto il post? Condividetelo su Pinterest!