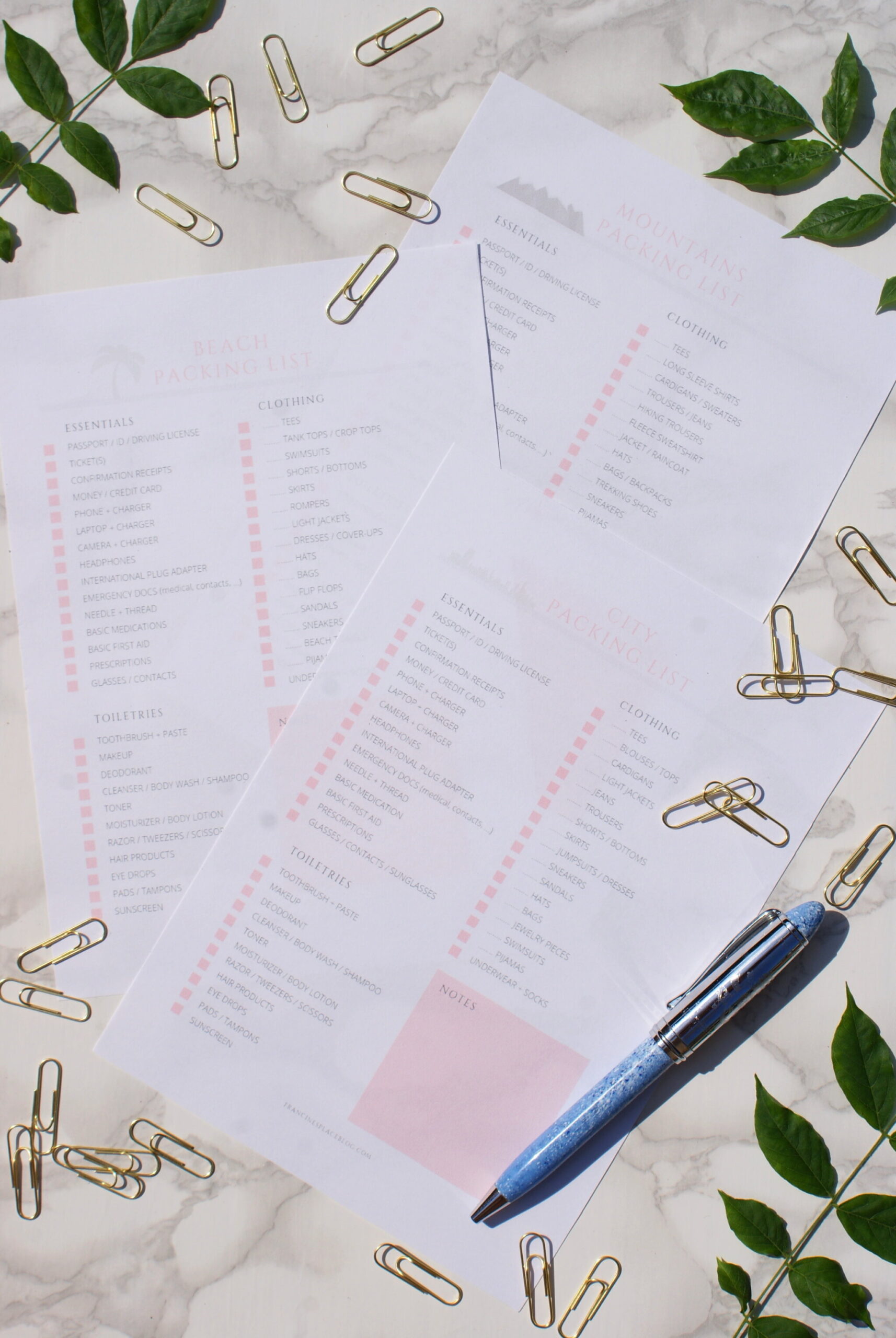 Download the free printable packing lists for 3 different travel destinations: beach, mountains and city!
And so it is that time of the year again, the packing moment! You've been dreaming about holiday for months and now you're ready to go! But, if packing is making you struggle, don't panic! I have a gift for you!
Since when I was teen, I've always done a packing list before leaving. I used to write down everything I was bringing with me and nowadays nothing changed. I've just put together my passion for organization and my, ahem, obsession for stationery, and created these three packing lists, for three destinations: mountains, beach and city. You just need to print them and fill them with the numbers of items you're adding to your bag. Then check everything and you're done!
***
Just download or save them on your desktop with right button then print them and you're done! Hope they will save you time so that you'll be able to focus only on the pros of leaving! Bye bye packing-stress 🙂
Download the free beach packing list
Download the free city packing list
Download the free mountains packing list
Mountains: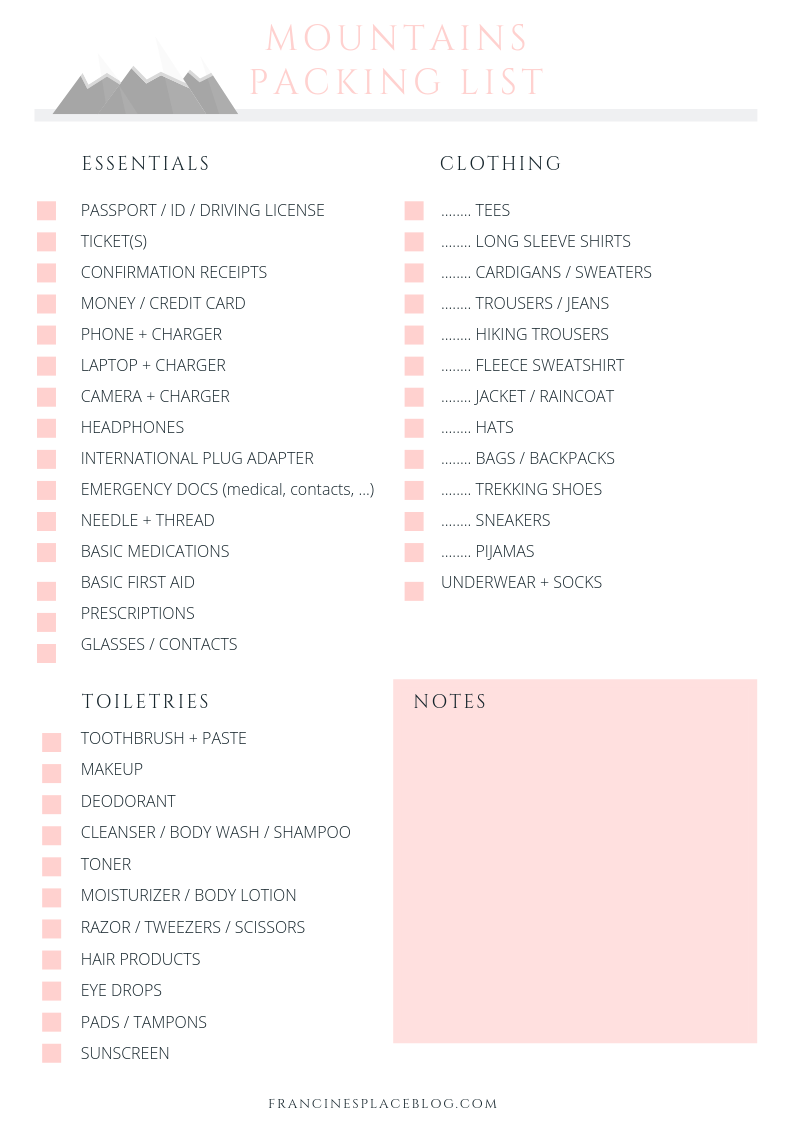 Beach:
City: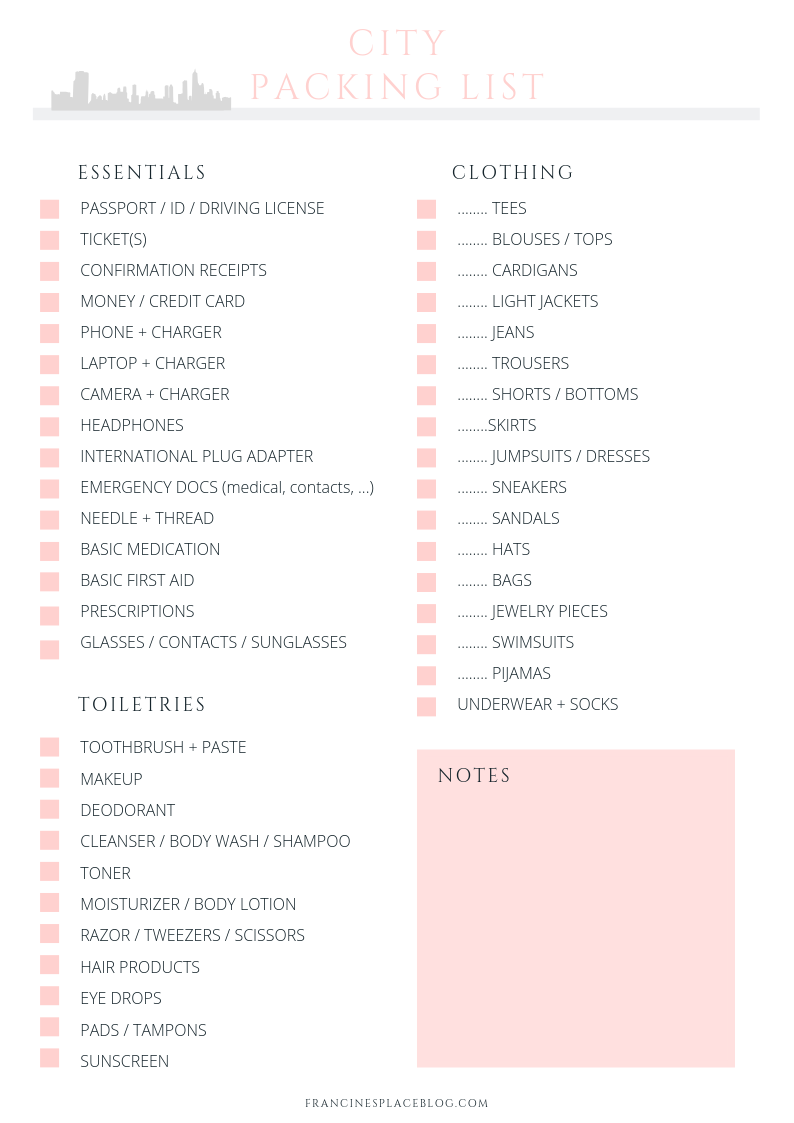 Have fun and happy holidays! See you in two weeks and, for more freebies, click here!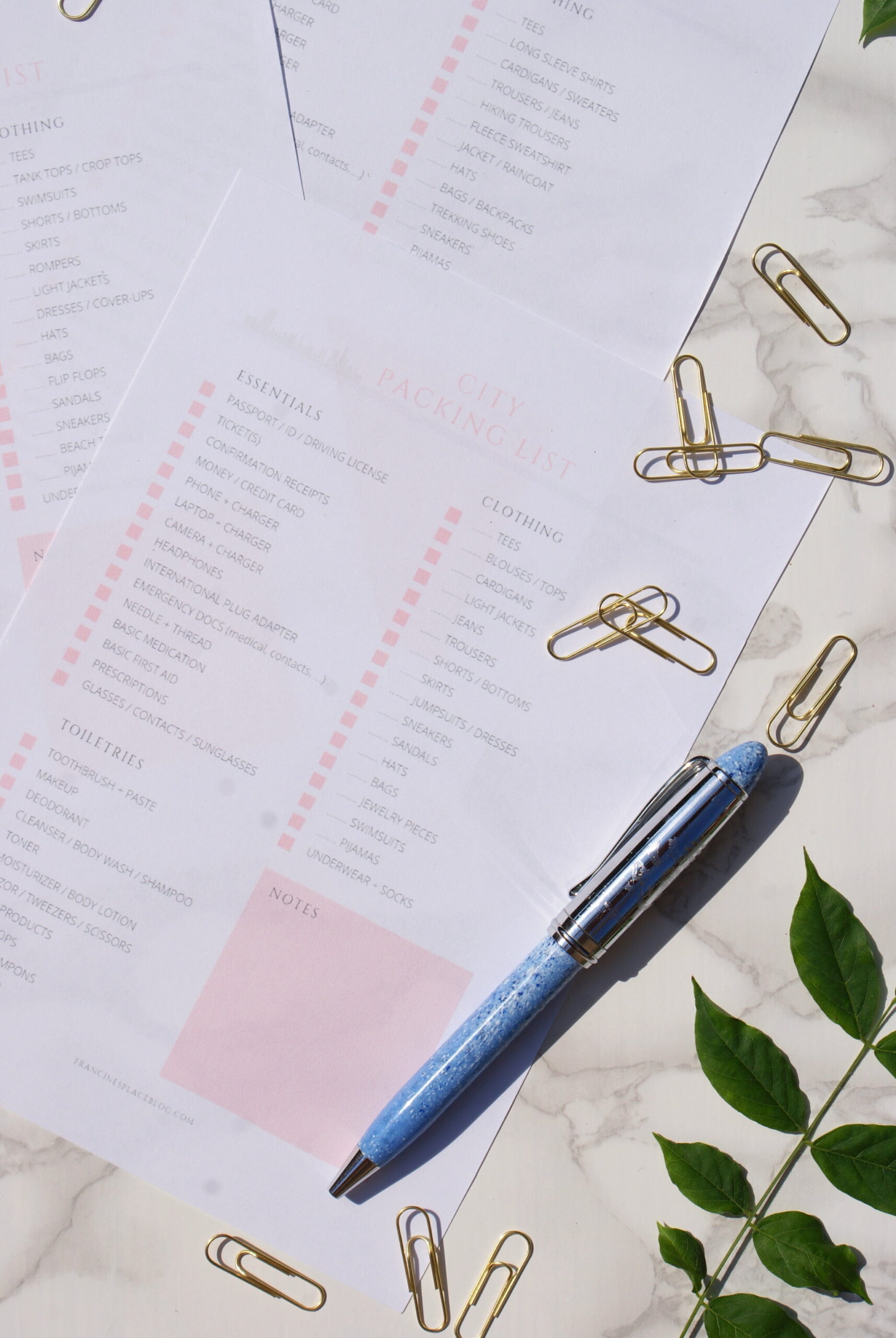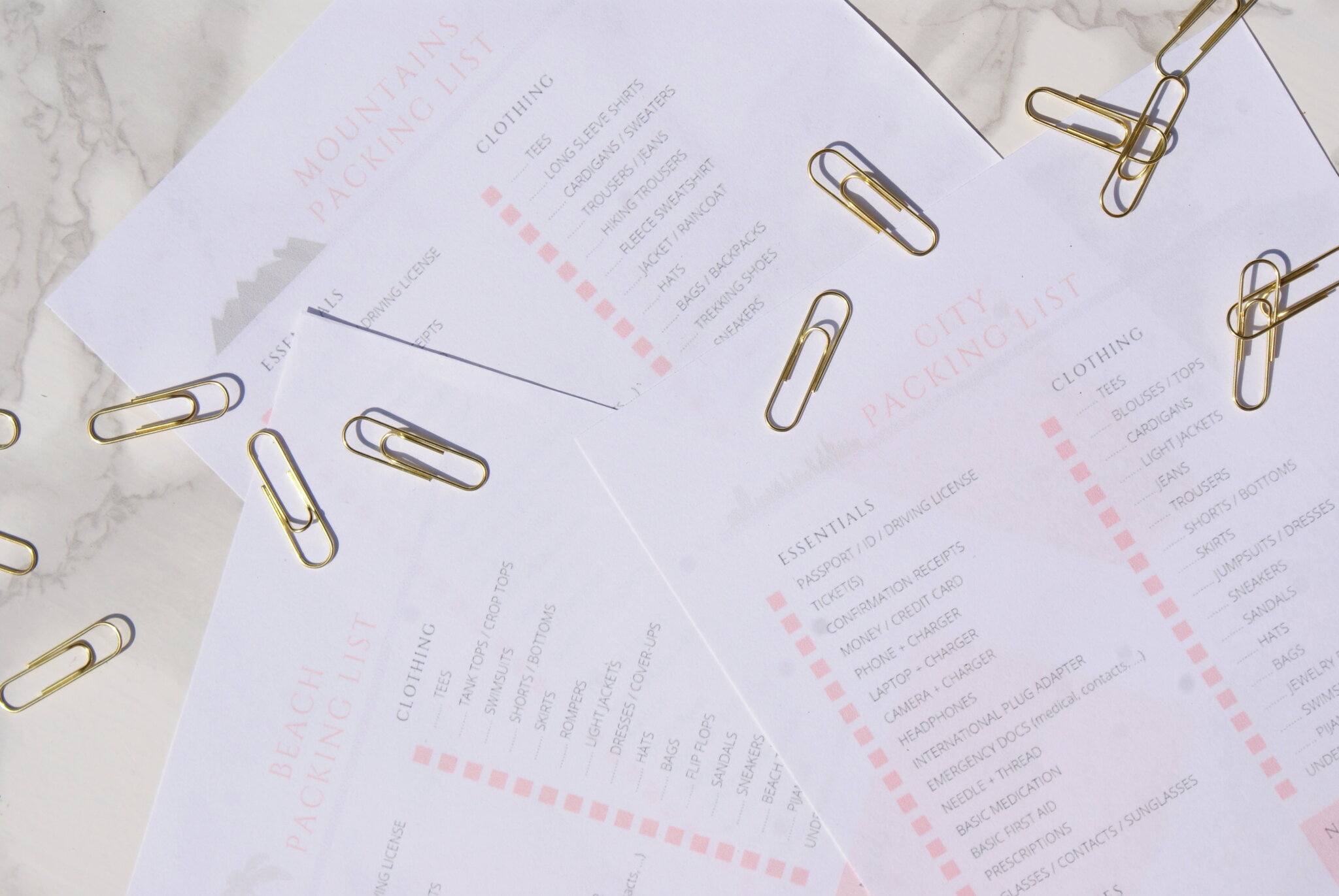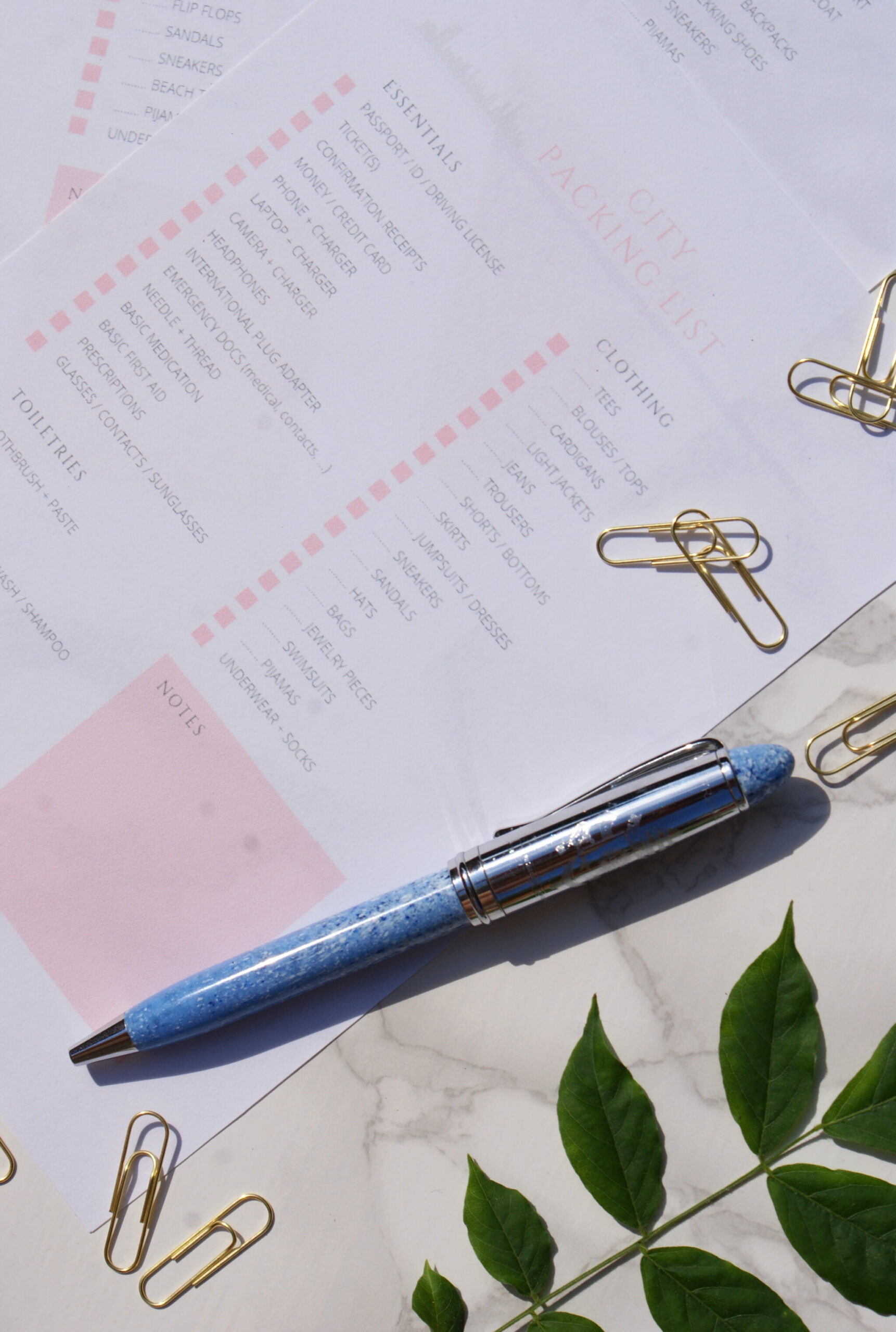 Did you like the post? Pin it on Pinterest!