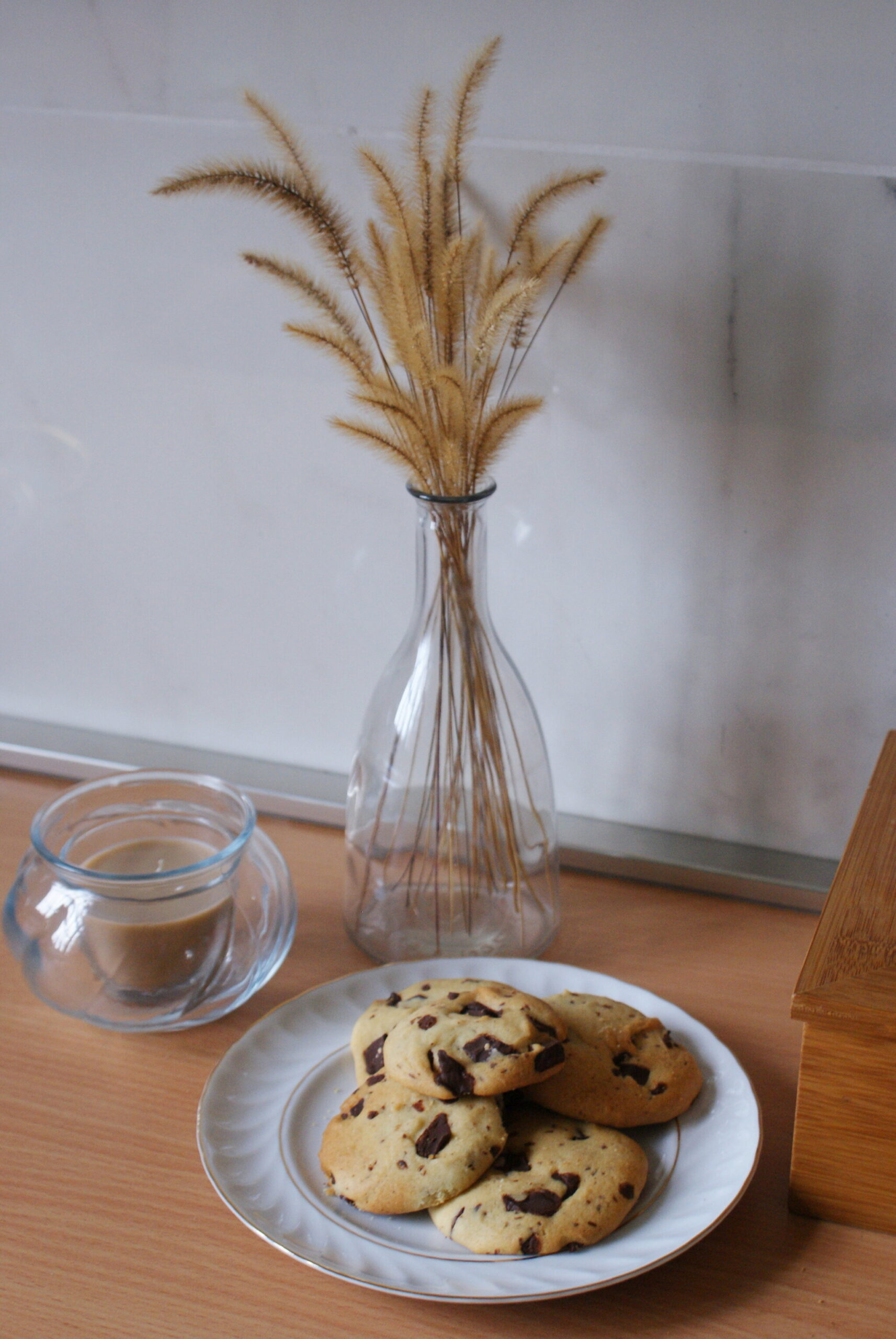 Discover the best and easy vegan chocolate chips cookies recipe!
If you're looking for the ultimate simple and quick vegan chocolate chips cookies recipe, read how to make them in few minutes at home with vegan and healthy ingredients.
//
Scoprite come fare dei cookies vegan al cioccolato seguendo questa facile ricetta!
Una ricetta davvero veloce e semplice per fare a casa dei cookies vegan in stile americano con pezzi di cioccolato, vegani e sani, senza uova né burro.
Since the tea and hot chocolate season is officially started and we need a sweet treat to enjoy while watching our favourite series, these vegan chocolate chips cookies are the delicious and healthy answer! Keep on reading to discover the best and easy recipe to make them in few minutes!
//
Dal momento che la stagione del tè e delle cioccolate calde è ufficialmente iniziata, abbiamo bisogno di qualche snack dolce da goderci sul divano guardando la nostra serie preferita, no? Continuate a leggere per scoprire la ricetta facile e veloce per fare a casa dei cookies vegan al cioccolato in pochi minuti!
***
Time // Tempo:
5 minutes prep + 2o bake cook // 5 minuti di preparazione + 2o di cottura
Difficulty // Difficoltà:
easy // molto facile
Ingredients // Ingredienti:
for 15 cookies // per 15 cookies
75 g (2,6 oz) sunflower oil // 75 g di olio di semi di girasole
75 g (2,6 oz) water or plant based milk // 75 g di acqua o latte vegetale
75 g (2,6 oz) sugar // 75 g di zucchero
8 g (0,2 oz) baking powder // 8 g di lievito
180 g (6,3 oz) flour // 180 g di farina
50 g (1,7 oz) chopped dark chocolate // 50 g di cioccolato fondente spezzettato
Note: for a non vegan version, you can use cow milk // Nota: per la versione non vegan, potete usare latte vaccino
How to // Come procedere:
1)
Put the oil, milk and sugar in a bow an blend. Then add the baking powder, flour and chocolate chips and blend to get a soft mix.
//
Mettete l'olio, il latte e lo zucchero in una ciotola e mescolate. Aggiungete poi il lievito, la farina ed il cioccolato spezzettato e mescolate ancora per ottenere un composto morbido.
2)
Pre-heat the fan oven at 180° and cover a tray with baking paper; take a spoon of cookies mix, make a little ball with your hands and put it onto the paper pressing a bit to give the cookie shape. I made 15 medium cookies 7 mm (0,2 in) height (they will grow while baking).
//
Pre riscaldate il forno ventilato a 180° e coprite una teglia con carta forno; prendete dunque un cucchiaio di composto e lavoratelo con le mani per fare una pallina, poi adagiatela sulla carta forno e schiacciate leggermente per dare la forma del biscotto. Io ne ho fatti 15 medi alti circa 7 mm (cresceranno durante la cottura).
3)
Put the tray in the oven and cook for about 15-20 (use a stick to see if they're ready), then let them rest to cool down and harden before you can eat them!
//
Mettete la teglia in forno e cuocete per circa 15-20 minuti (usate uno stuzzicadenti per capire se sono pronti), poi lasciateli raffreddare ed indurire prima di mangiarli!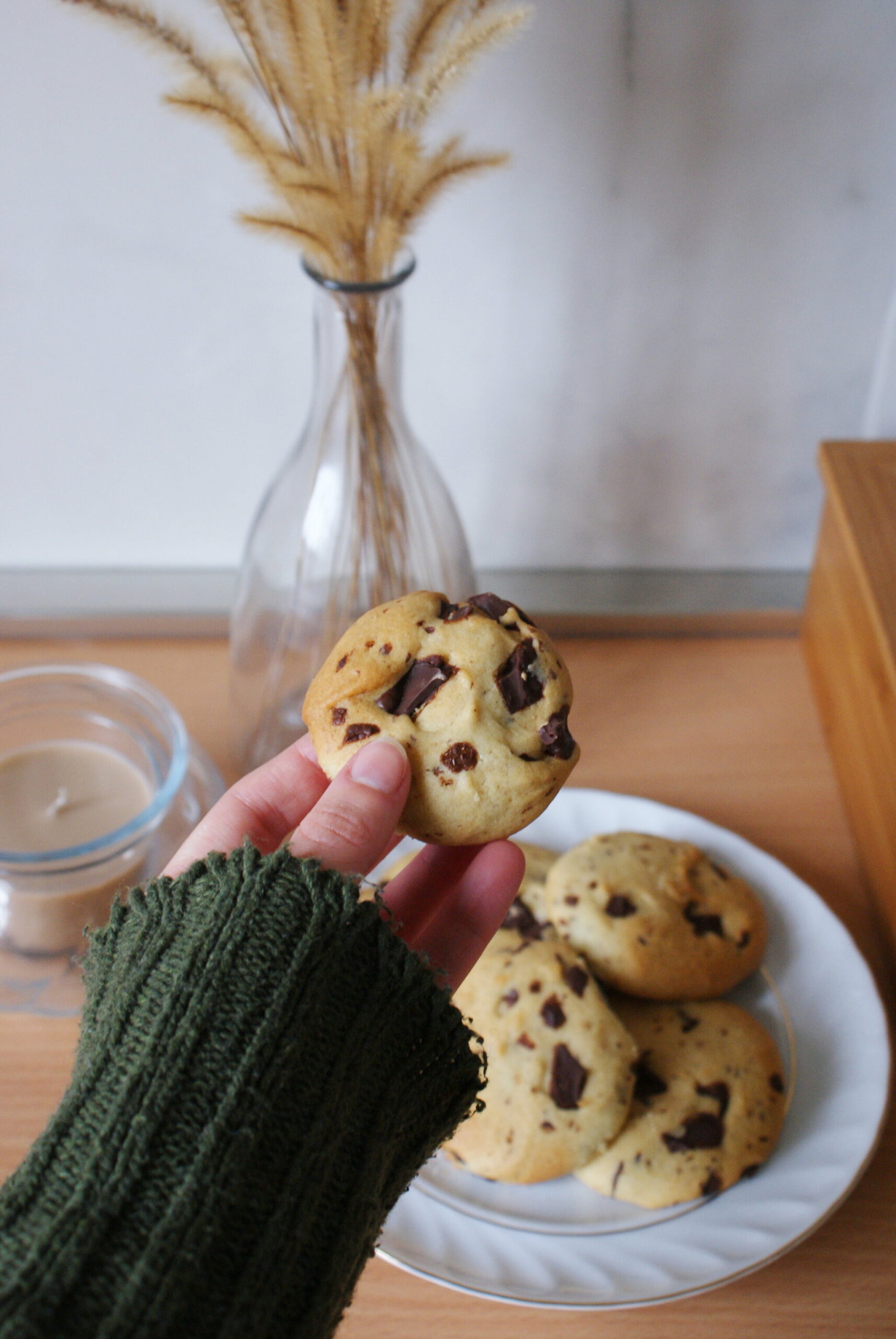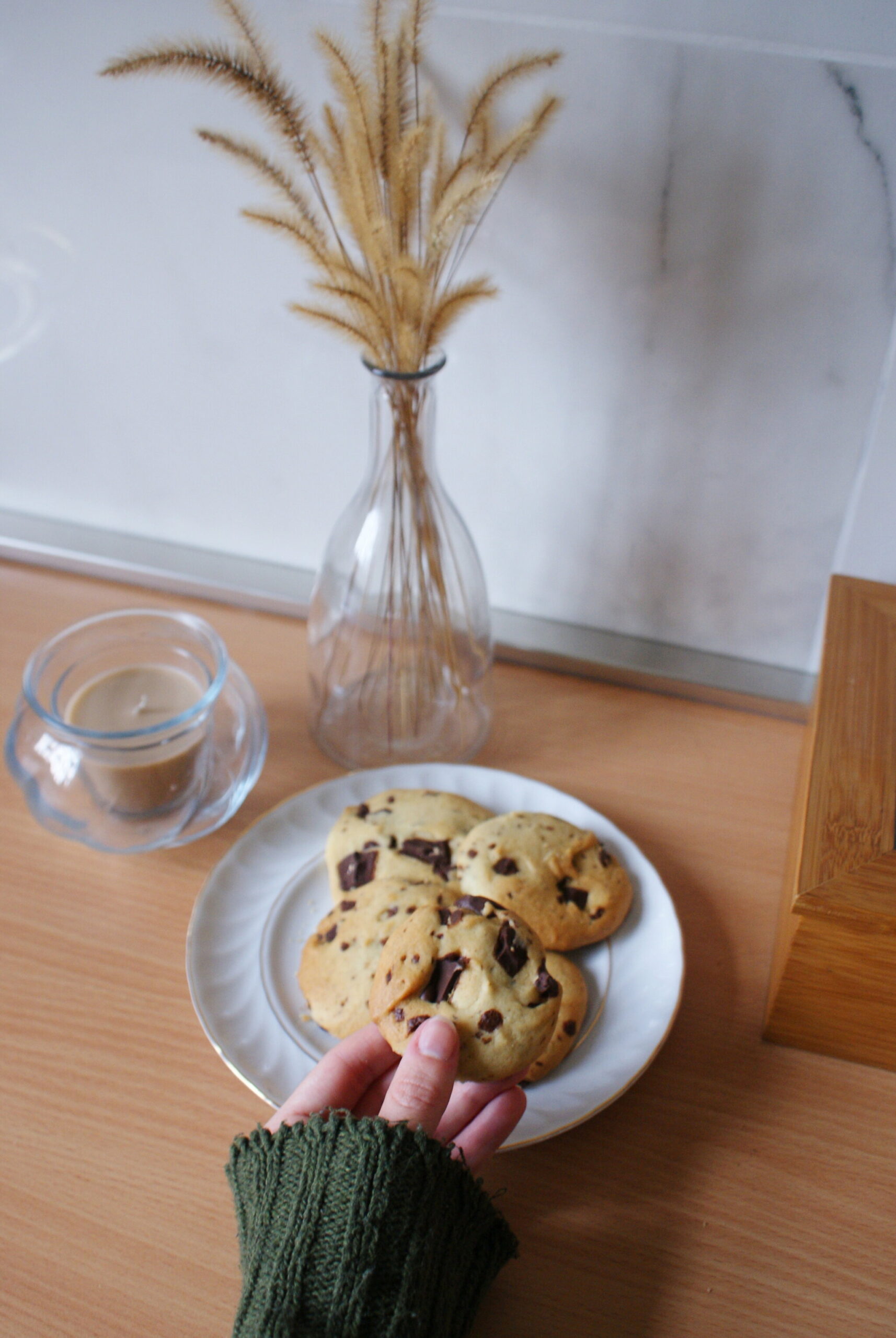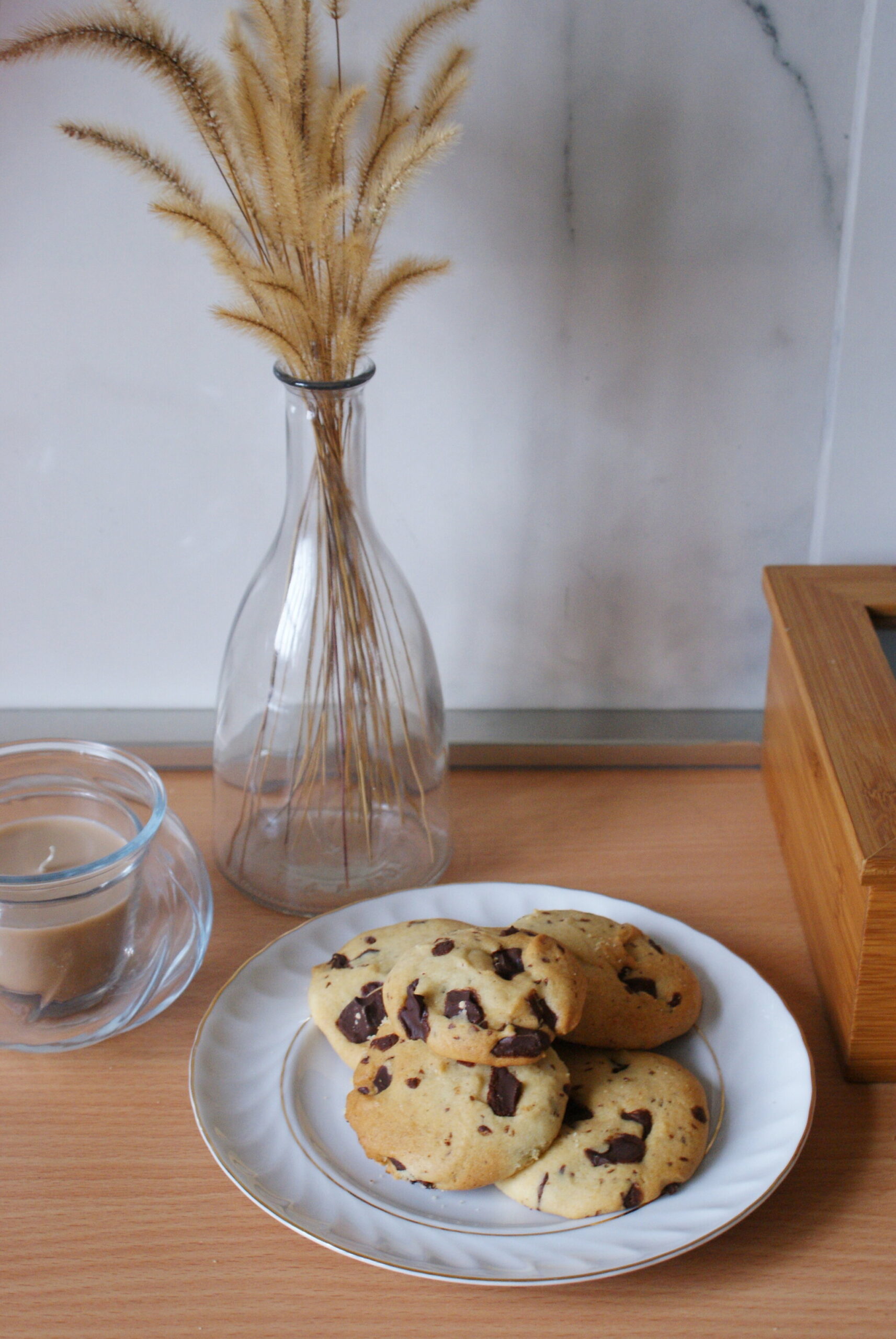 Enjoy these vegan chocolate chips cookies anytime you want, they're healthy and delicious and with this easy and quick recipe you can make them in few minutes!
//
Godetevi questi cookies vegan al cioccolato ogni volta che volete, sono leggeri e buonissimi e con quiesta ricetta facile e veloce potete davvero farli in pochi minuti!
Did you like the post? Pin it on Pinterest!