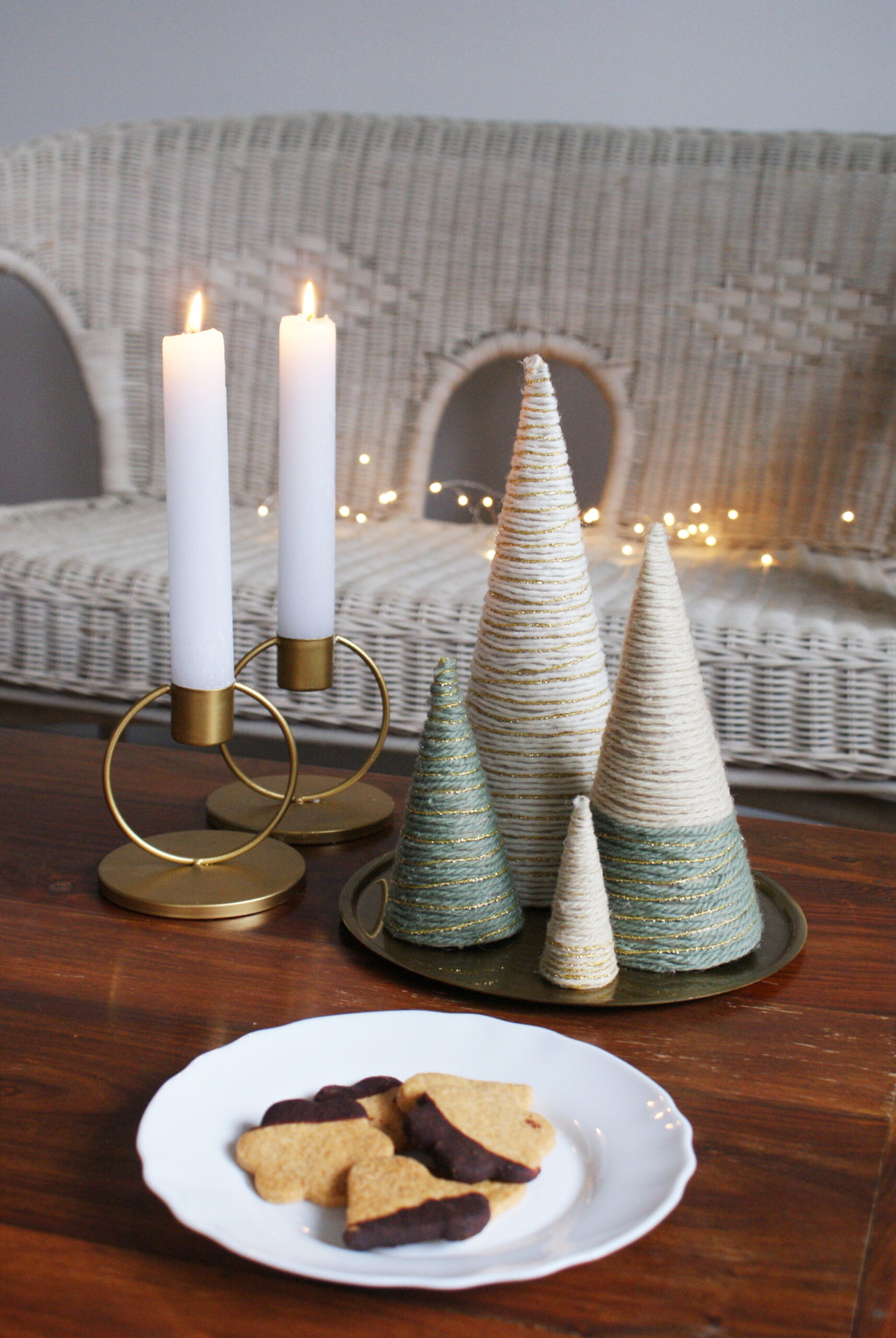 These DIY yarn Christmas trees are the perfect, easy and last minute decoration idea for your home that you were looking for!
Discover how to decorate your home for Christmas with quick and simple DIY projects and ideas you can make in few minutes and with a super low budget! Like these yarn and wool Christmas tree set!
//
Questi alberelli di Natale fai da te in lana sono l'idea perfetta, facile e last minute per decorare la vostra casa!
Scoprite come decorare la casa per Natale con idee fai da te facili e veloci, come questi alberelli in lana! Davvero semplici da realizzare, con pochissimi materiali a costo quasi zero!
This year I'm starting posting Christmas DIYs later than usual, since my life has been a total mess lately. Buuut, this doen's mean I didn't find time to create something special for you! Discover how to make these DIY yarn Christmas trees to decorate your home, with the simple and last minute tutorial you find here! They're so cute and perfect from a minimalist to a farmhouse inspired style. You can decorate your side table, your fireplace or library or use them as a centrepiece…they will be perfect anywhere! And for more Christmas DIY ideas, click here!
//
Quest'anno parto in ritardissimo con i fai da te di Natale, la mia vita è stata un totale casino ultimamente, ma ciò non toglie che abbia ritagliato comunque del tempo per preparare qualcosa di speciale per voi. Scoprite come realizzare questi alberelli di Natale fai da te in lana, con questo facile e veloce tutorial! Sono davvero troppo carini, perfetti per decorare la casa dallo stile minimal fino a quello più rustico. Si adattano davvero ad ogni tipo di ambiente, come centrotavola o sul tavolino da caffè, fino al camino o alla libreria! E per altre idee fai da te di Natale cliccate qui!
***
You need // vi occorre:
cardboard // cartoncino
yarn // lana
hot glue gun (or simply glue) // colla a caldo (o semplice colla)
stapler // pinzatrice
pencil, scissors and ruler // matita , forbici e righello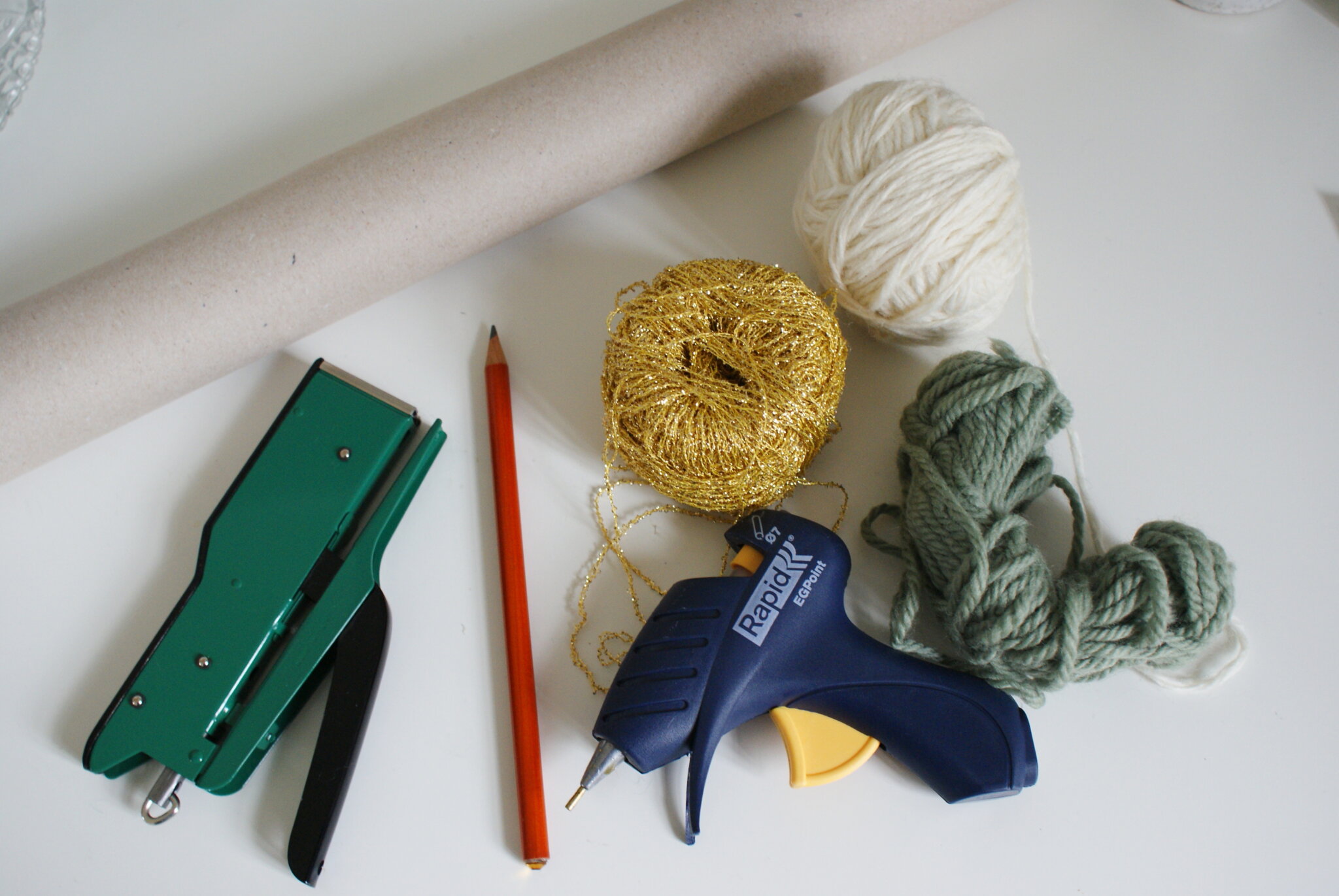 How to // come procedere:
1)
First, draw the quarter of a circle on the cardboard (the radius lenght will be the height of your tree so it will be by your choice) then cut it.
//
Innanzitutto, disegnate un quarto di cerchio sul cartoncino; la lunghezza del raggio sarà poi l'altezza del vostro alberello, quindi sceglietela voi e poi ritagliatelo.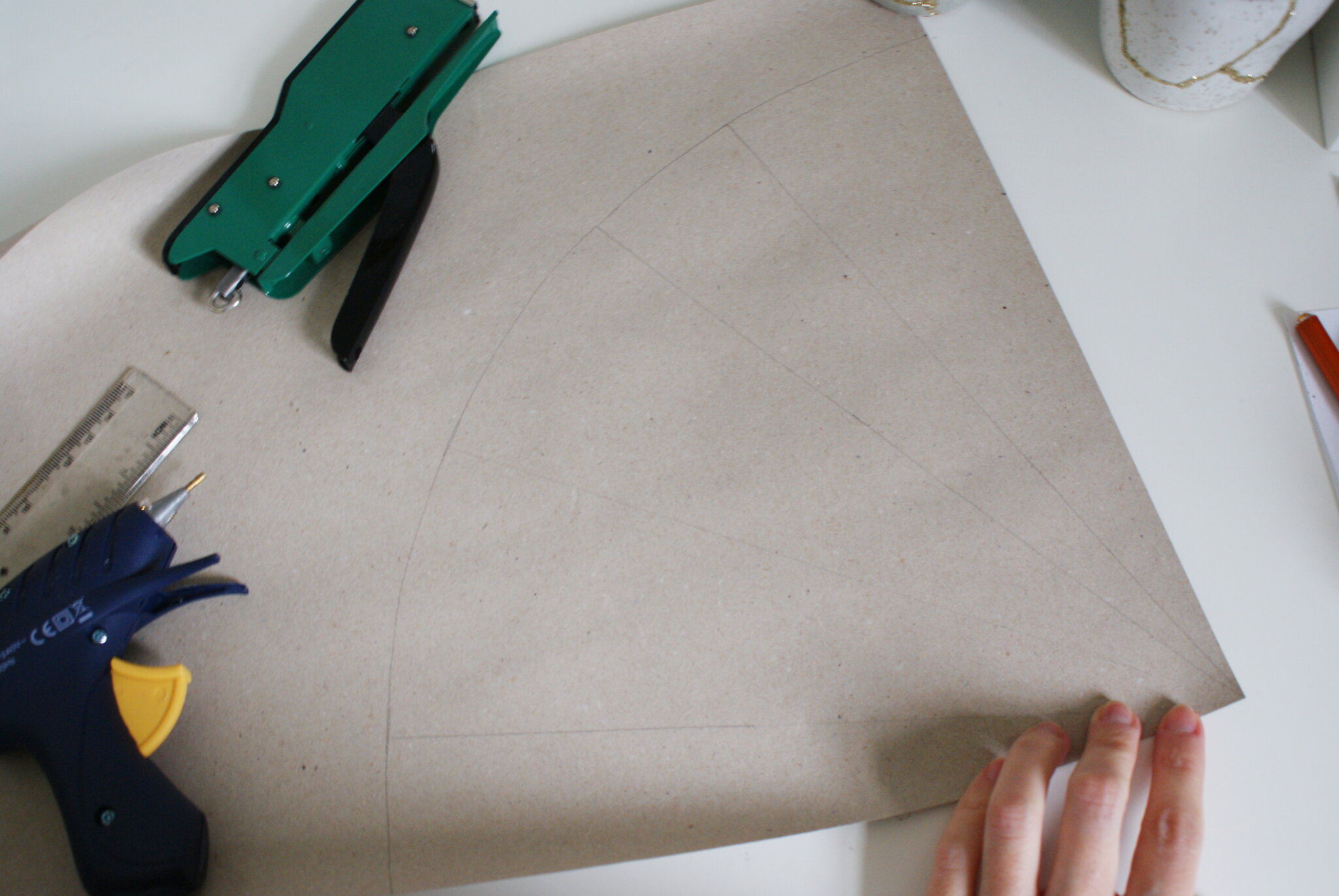 2)
Create the shape of a cone and fix it with the stapler.
//
Create la forma di un cono e fissatelo con la pinzatrice.
3)
Now add the yarn with the glue, wrapping it around the tree from the bottom and adding a little amount of glue every few centimeters. You don't need to cover your tree of glue! This will take some time, my tree is 30 cm high and it took me 30 minutes to finish it.
//
Ora aggiungete la lana con la colla, arrotolandola intorno all'alberello a partire dalla base e fissandola con un po' di colla ogni 3-4- centimetri. Non occorre che ricopriate l'albero di colla, ne basta davvero poca! Questo vi richiederà un po' di tempo, il mio alberello è alto 30 cm e mi ci è voluto mezz'ora per terminarlo.
4)
You can also add a golden or silver thread to add a shining touch, I just wrapped it around the tree and only added glue at the beginning and the end, so it was so easy and quick to do this time!
//
Potete anche aggiungere un filo dorato o argentato per un tocco luccicante, io l'ho semplicemente avvolto intorno all'alberello, questa volta mettendo la colla solo all'inizio e alla fine, dato che il filo di lana è bastato per tenerlo bello fermo. Super facile e veloce!
Let the tree dry for about 30 minutes and voilà! You're done! I made four trees in different sizes since I loved the idea of a set for my table! Play with colors and sizes and create your perfect trees! Hope you loved these DIY yarn Christmas trees as much as I do! An easy and quick idea which looks so cute and, imho, bought and expensive, don't you think?
//
Lasciate asciugare per circa 30 minuti e voilà! Avete finito! Io ho realizzato quattro alberelli in differenti taglie perché mi piaceva l'idea di avere un set per decorare la tavola! Giocate con i colori e le taglie e create gli alberelli perfetti per voi! Spero vi sia piaciuto questo tutorial e che abbiate apprezzato questi alberelli di Natale fai da te in lana tanto quanto me! Un'idea facile e veloce che trovo davvero carina e, a parer mio, sembrano articoli costosi acquistati in negozio, non trovate?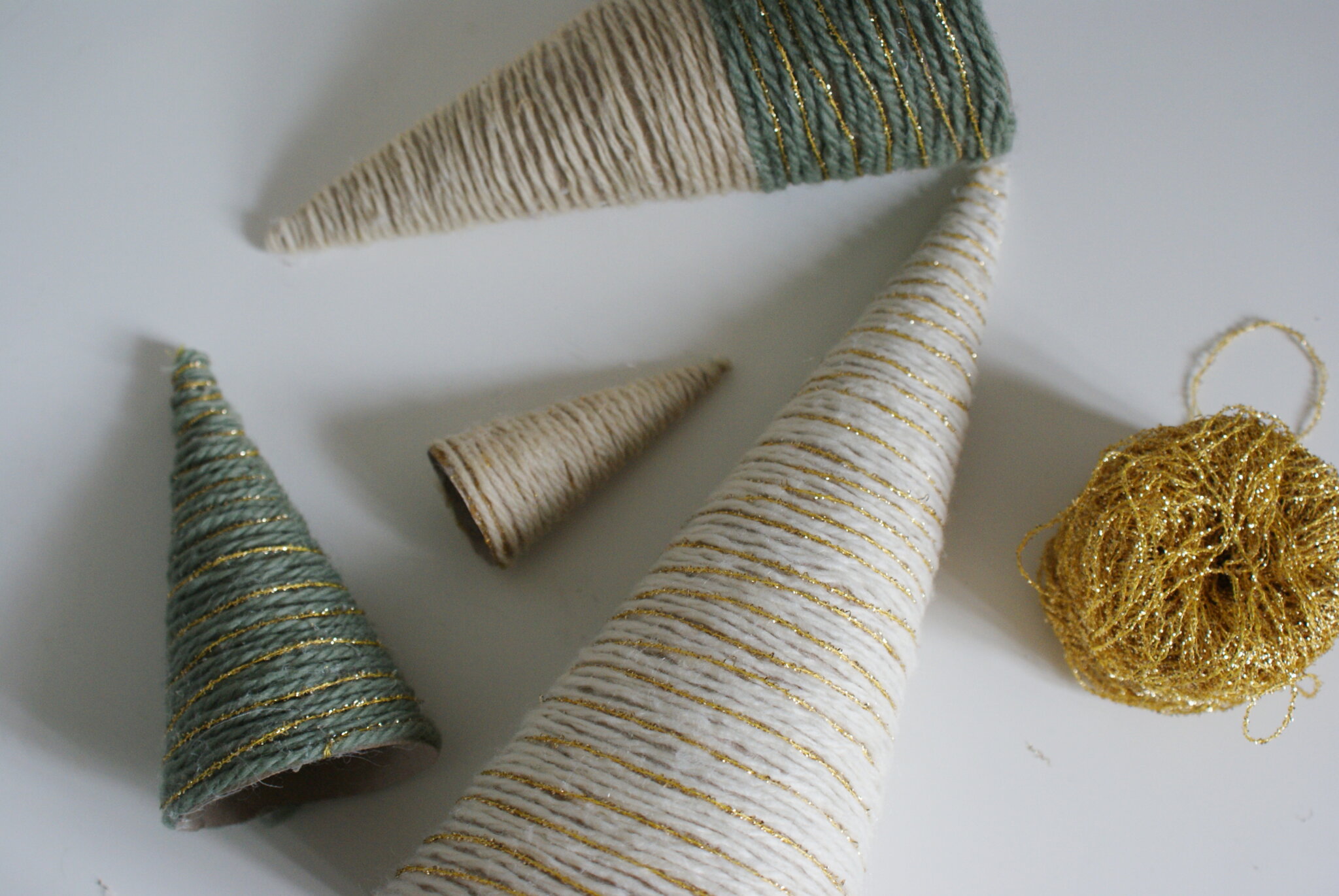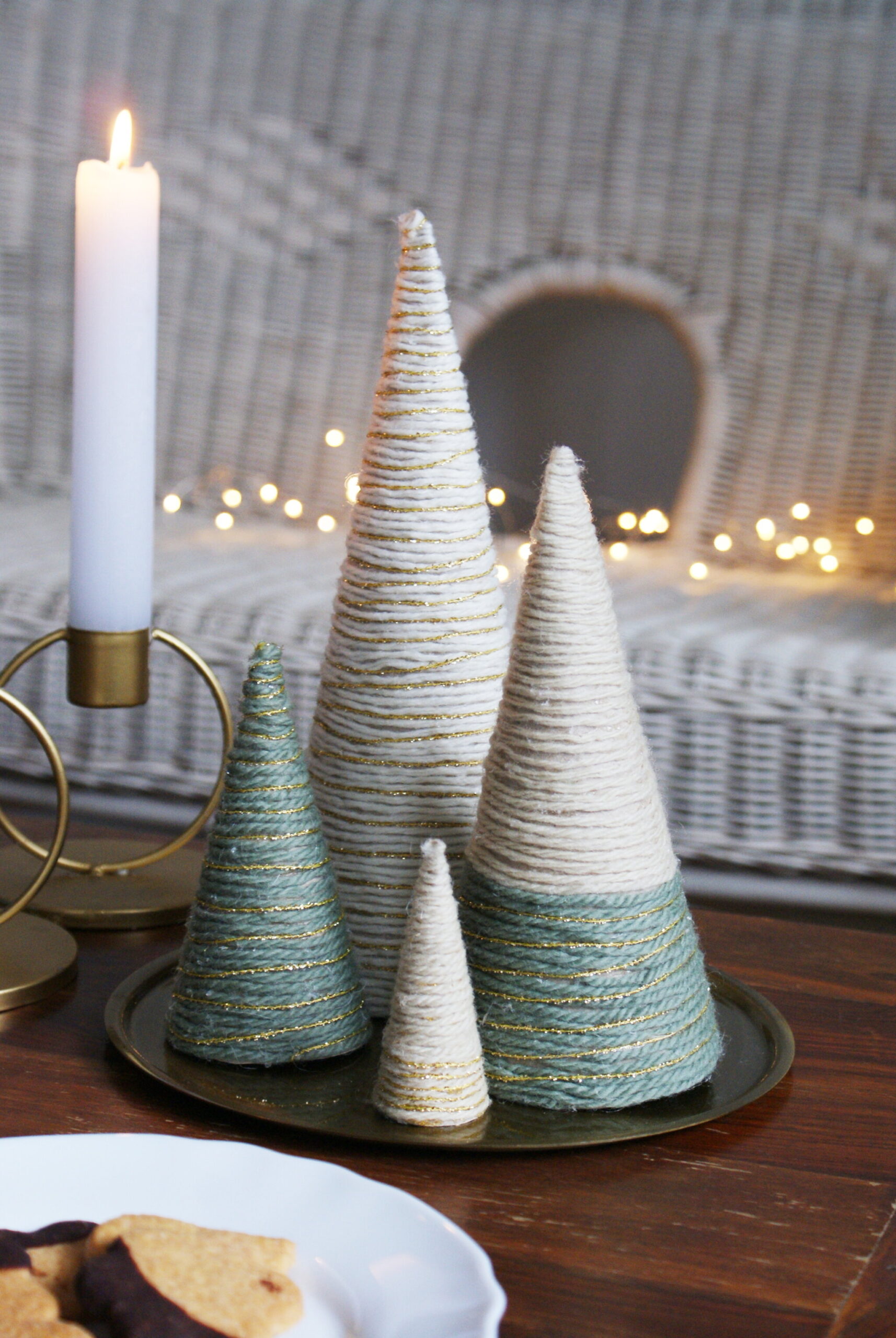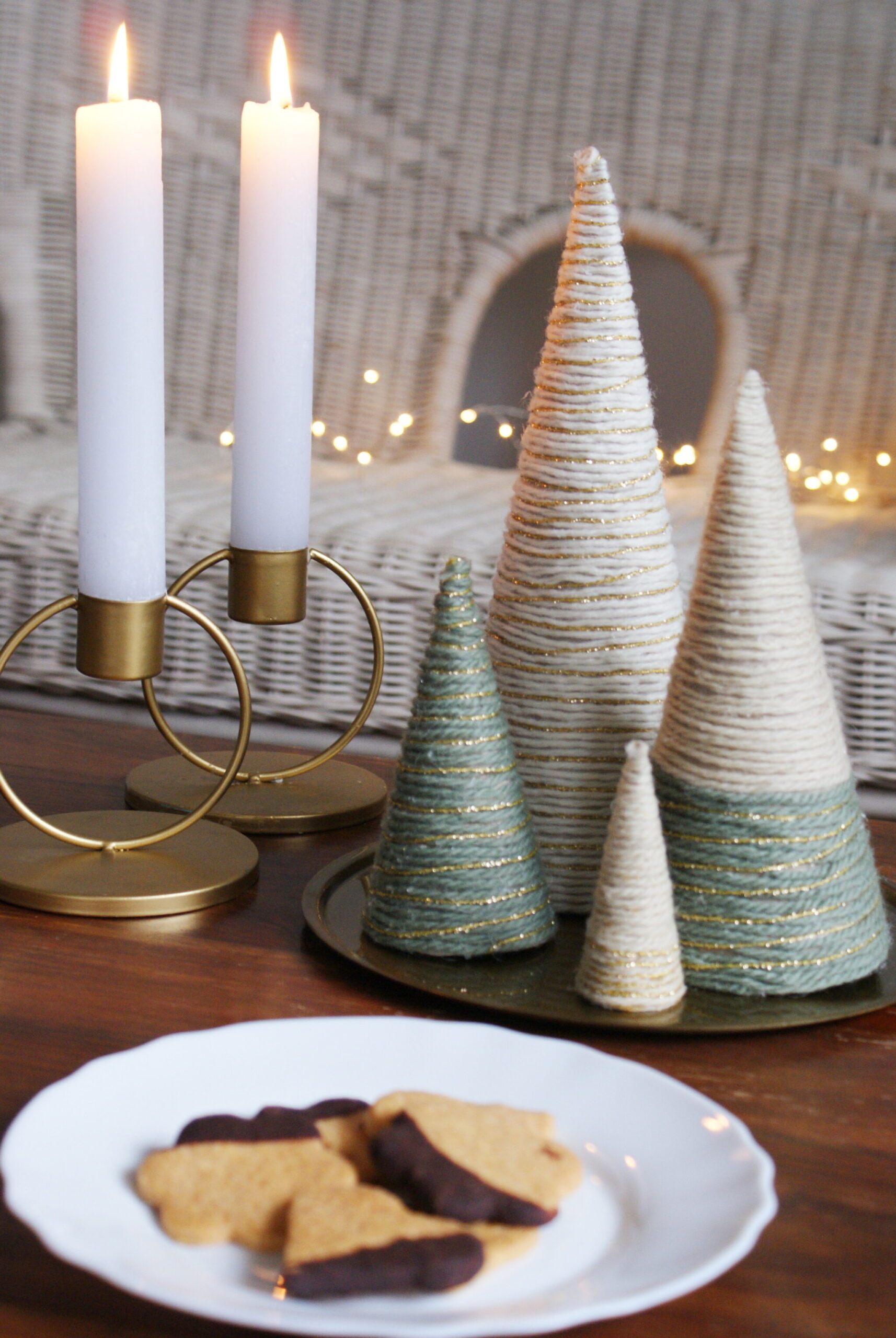 Did you like the post? Pin it on Pinterest!