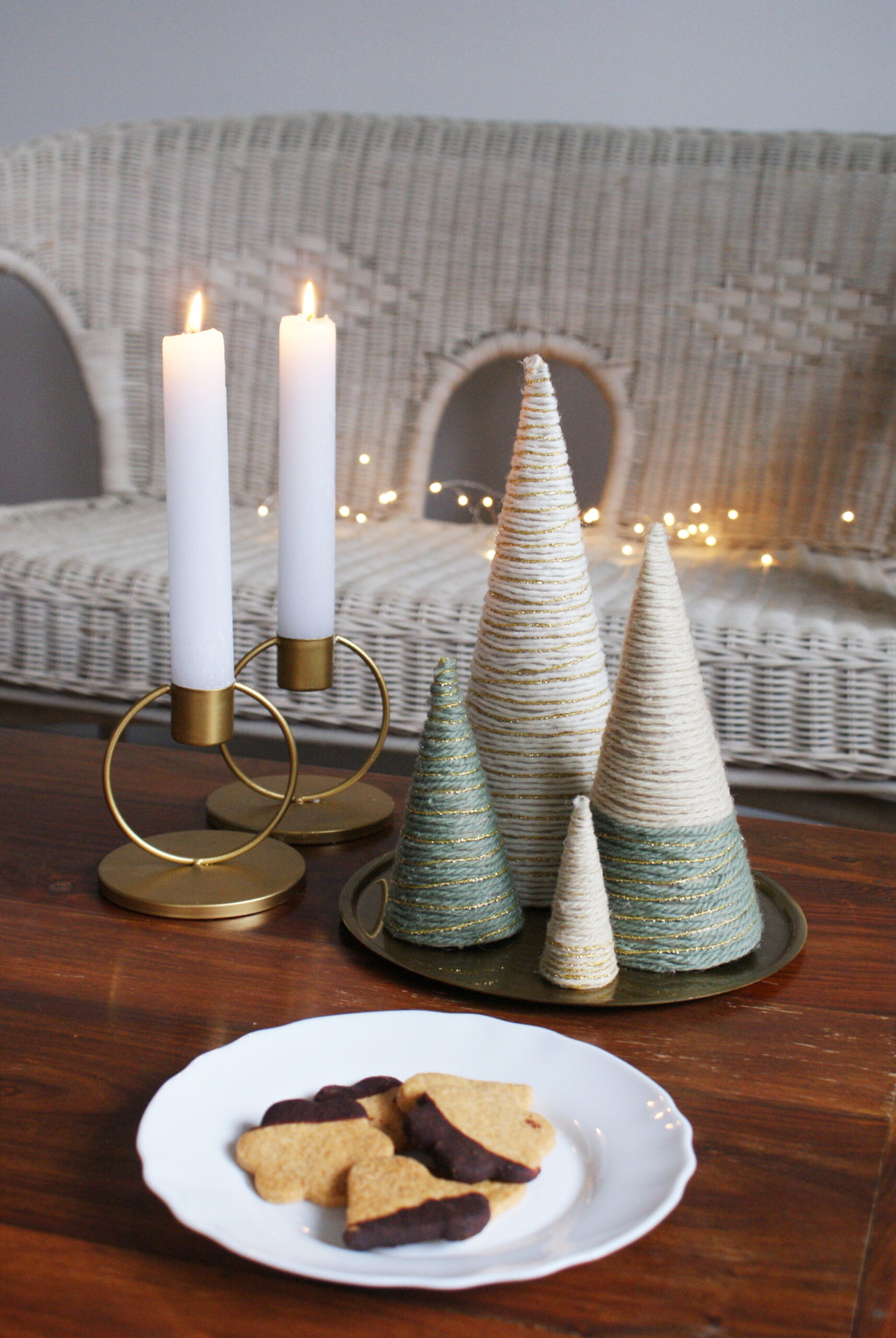 These DIY yarn Christmas trees are the perfect, easy and last minute decoration idea for your home that you were looking for!
Discover how to decorate your home for Christmas with quick and simple DIY projects and ideas you can make in few minutes and with a super low budget! Like these yarn and wool Christmas tree set!
This year I'm starting posting Christmas DIYs later than usual, since my life has been a total mess lately. Buuut, this doen's mean I didn't find time to create something special for you! Discover how to make these DIY yarn Christmas trees to decorate your home, with the simple and last minute tutorial you find here! They're so cute and perfect from a minimalist to a farmhouse inspired style. You can decorate your side table, your fireplace or library or use them as a centrepiece…they will be perfect anywhere! And for more Christmas DIY ideas, click here!
***
You need:
cardboard
yarn
hot glue gun (or simply glue)
stapler
pencil, scissors and ruler
Or shop the tools: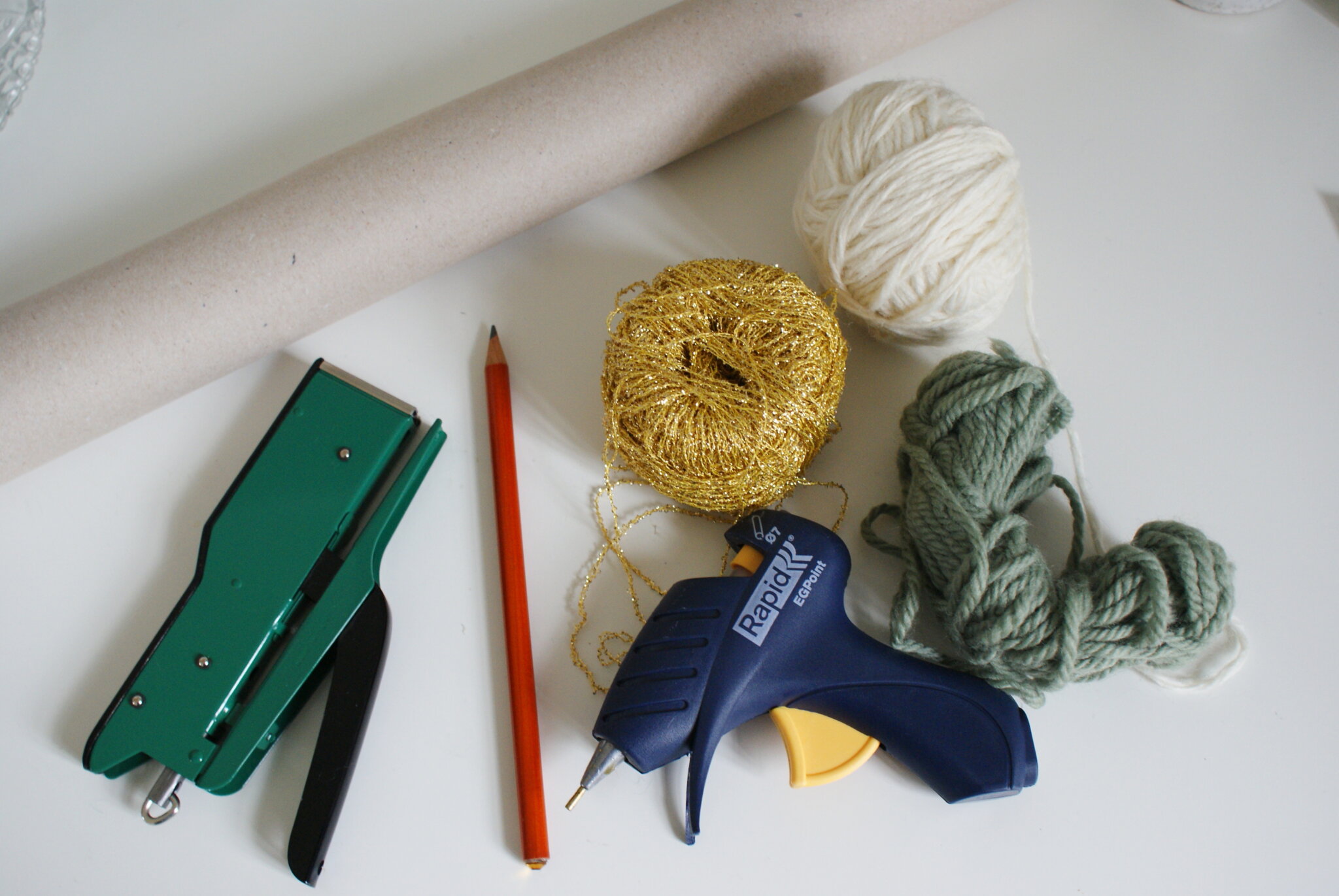 How to // come procedere:
1)
First, draw the quarter of a circle on the cardboard (the radius lenght will be the height of your tree so it will be by your choice) then cut it.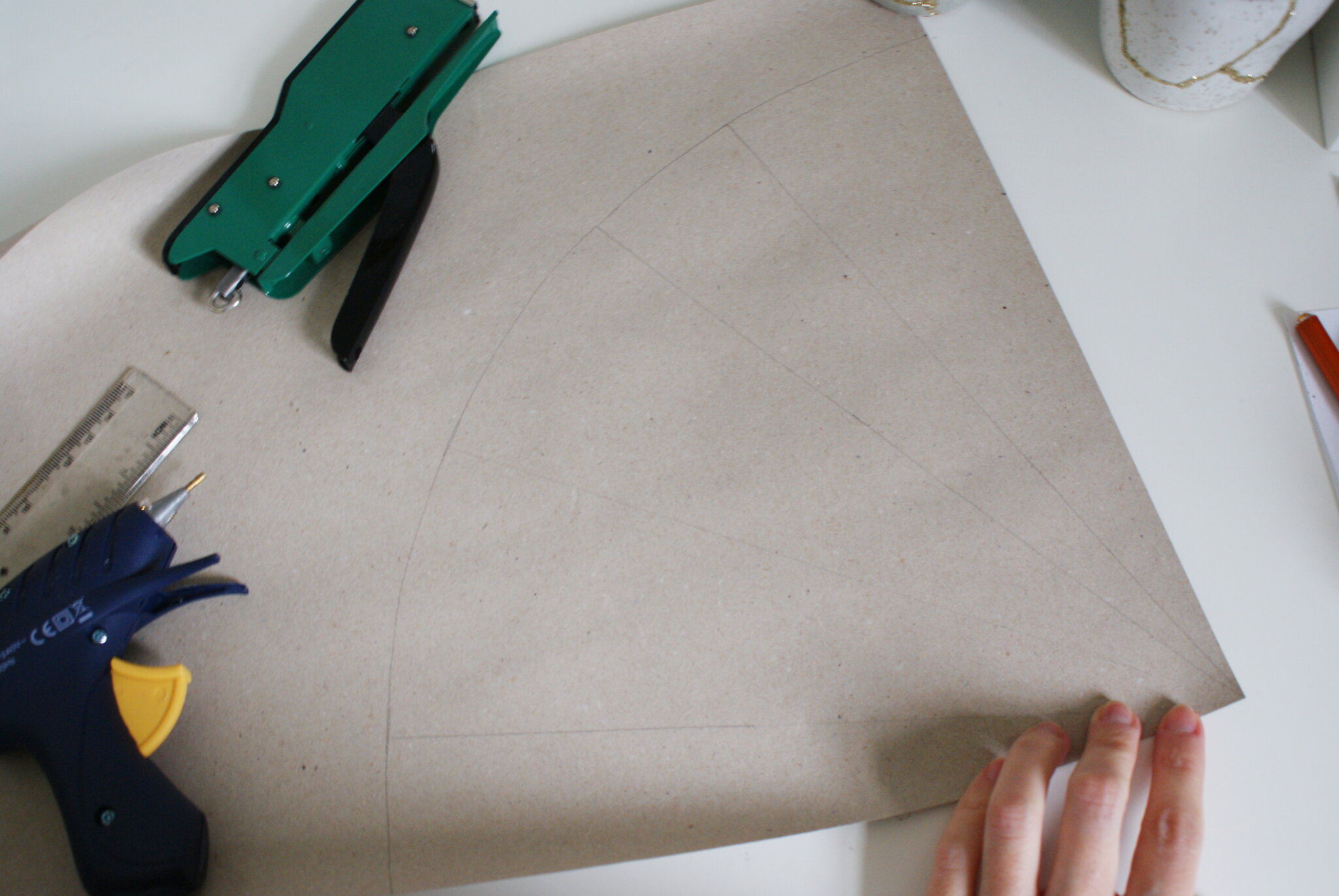 2)
Create the shape of a cone and fix it with the stapler.
3)
Now add the yarn with the glue, wrapping it around the tree from the bottom and adding a little amount of glue every few centimeters. You don't need to cover your tree of glue! This will take some time, my tree is 30 cm high and it took me 30 minutes to finish it.
4)
You can also add a golden or silver thread to add a shining touch, I just wrapped it around the tree and only added glue at the beginning and the end, so it was so easy and quick to do this time!
Let the tree dry for about 30 minutes and voilà! You're done! I made four trees in different sizes since I loved the idea of a set for my table! Play with colors and sizes and create your perfect trees! Hope you loved these DIY yarn Christmas trees as much as I do! An easy and quick idea which looks so cute and, imho, bought and expensive, don't you think?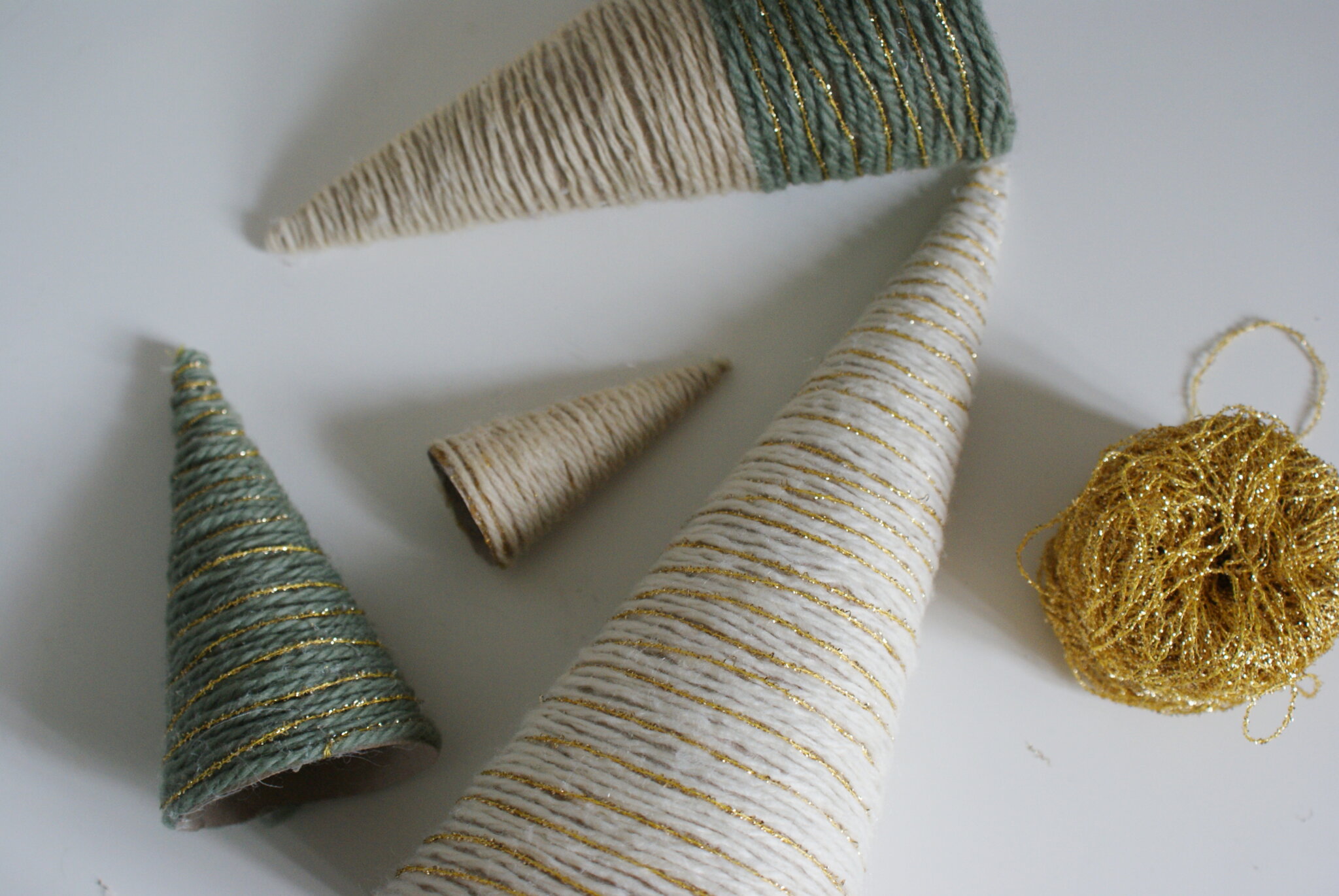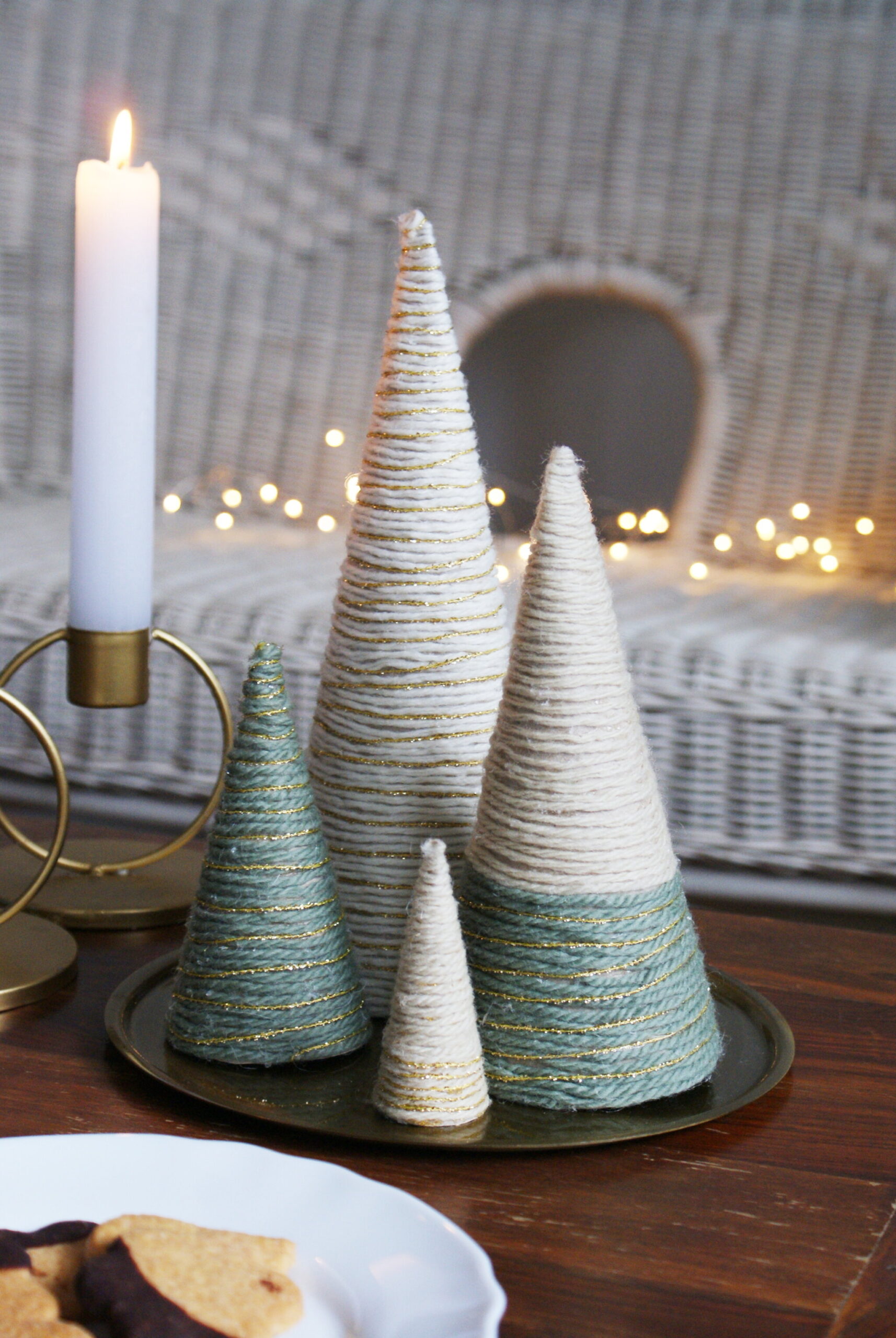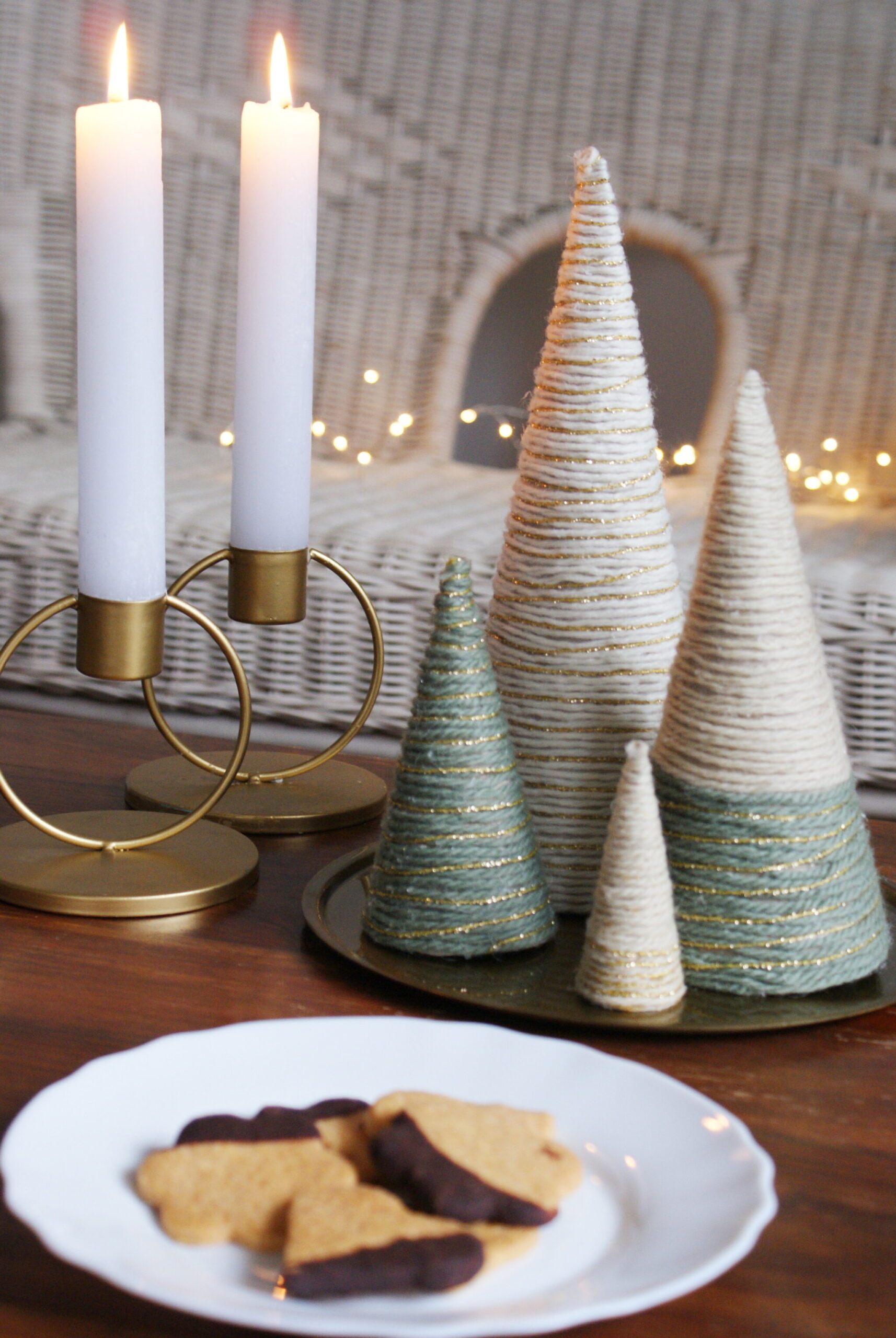 Did you like the post? Pin it on Pinterest!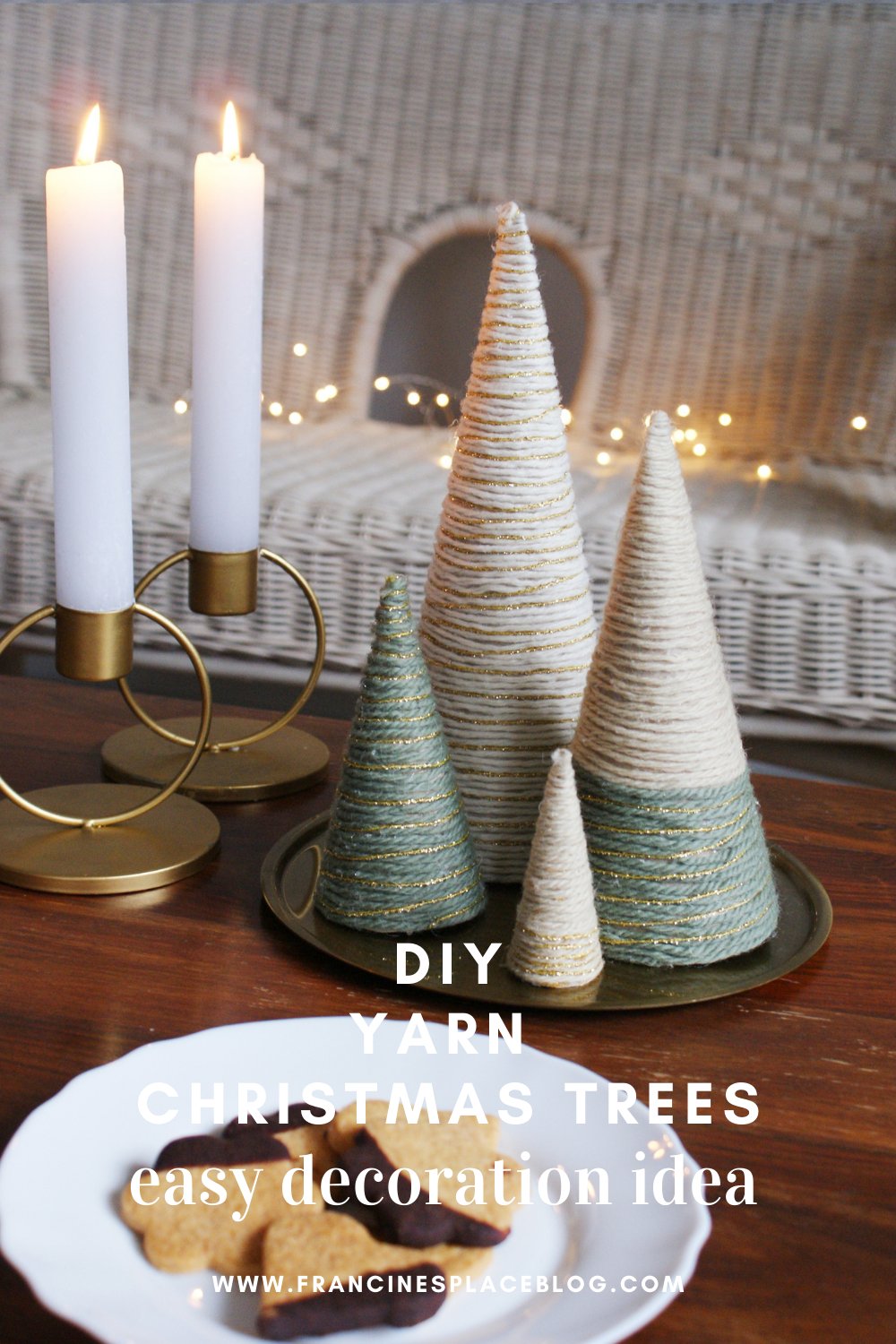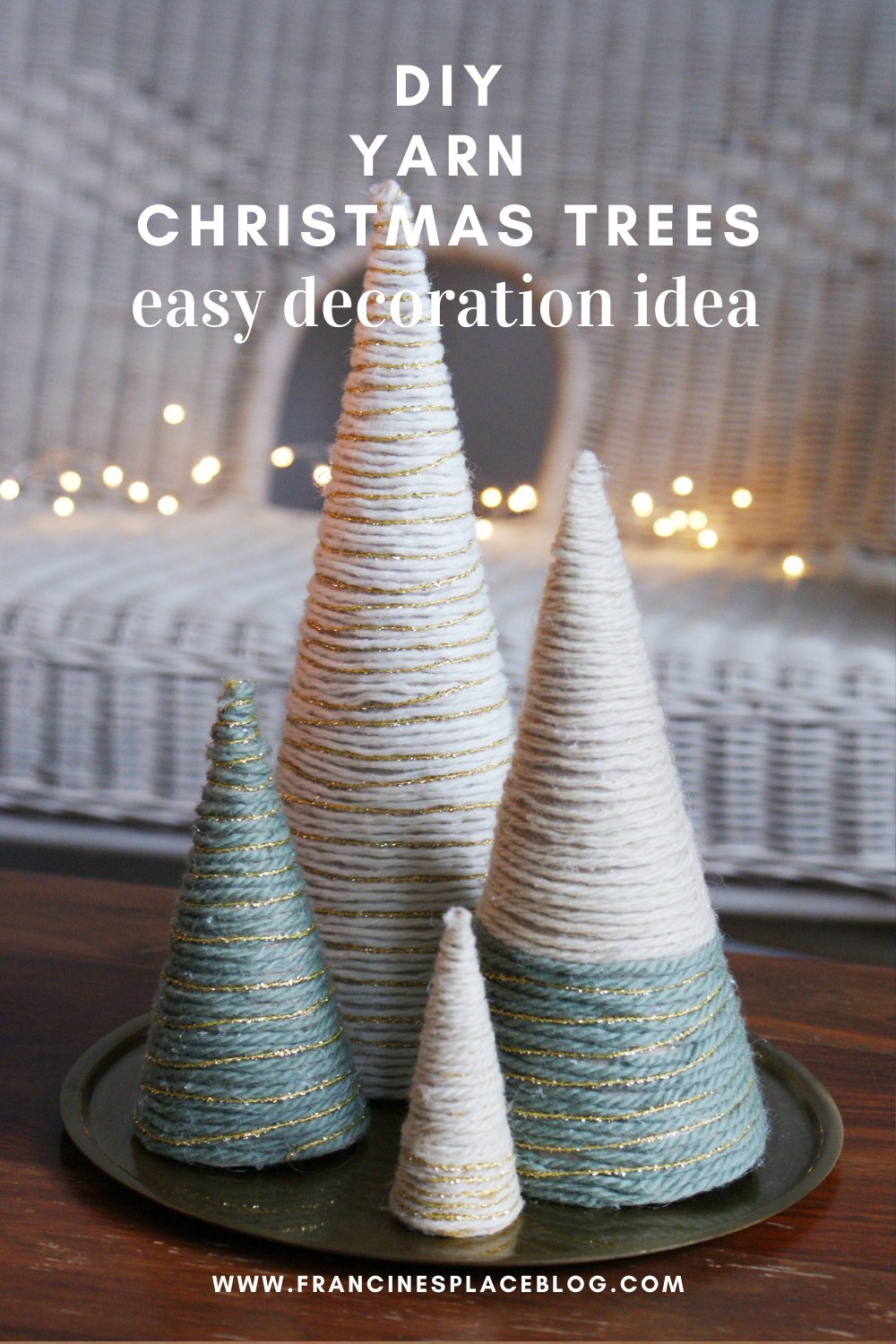 This post contains Amazon affiliation links.