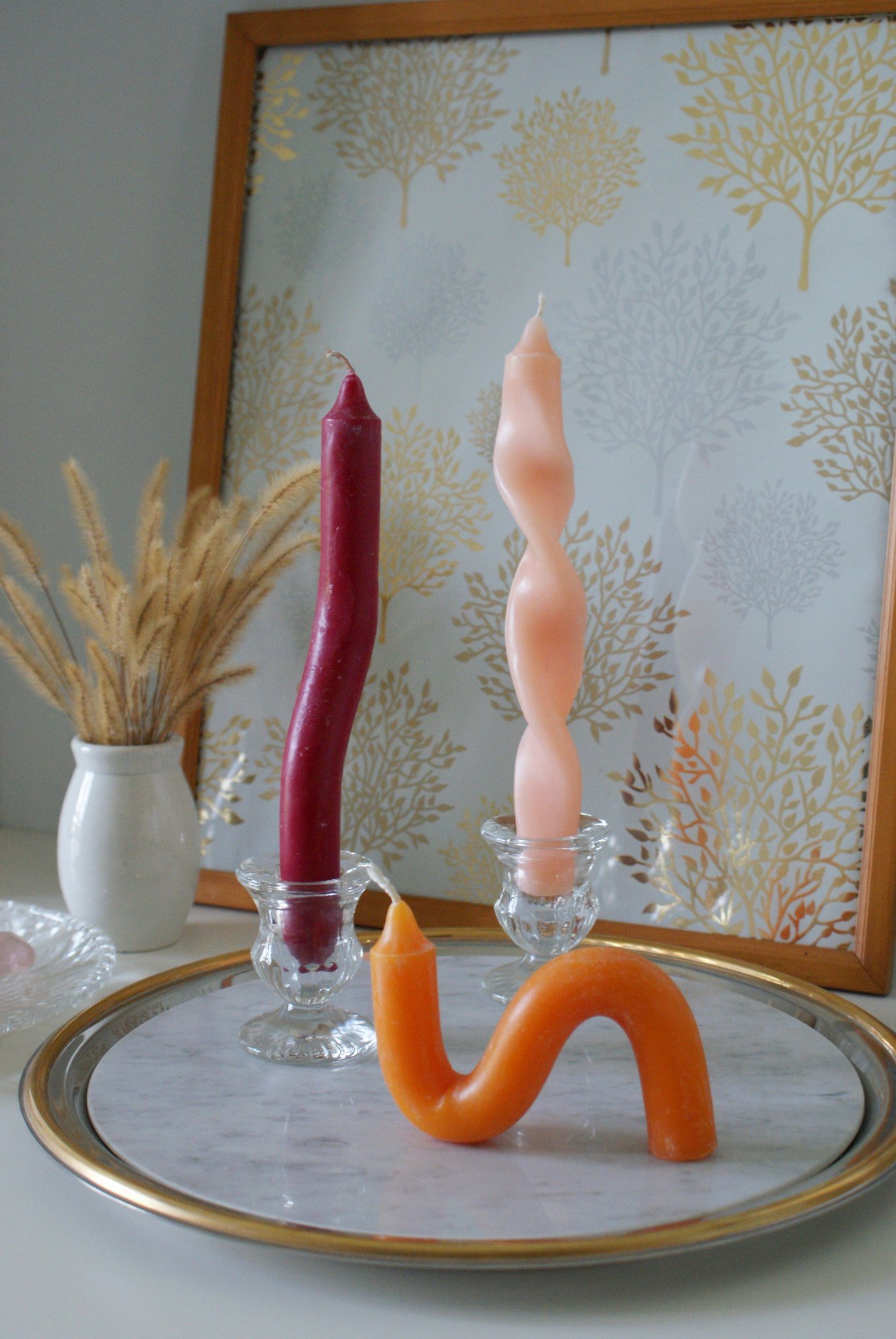 Discover how to make DIY aesthetic twisted candles, the cool home decor trend of the season, following this easy tutorial!
Twisted candles are definitely a trend right now and make them at home is way easier than you think. Just follow these steps and make your own DIY twisted candels!
Candles are easy and beautiful decoration ideas so, after the DIY sea shell candles, today I'm sharing a new project that you can make in minutes. These DIY aesthetic twisted candles will be a great way to decorate your home for Fall!
***
You need:
long candles in different colors
rolling pin
bowl
plastic placemat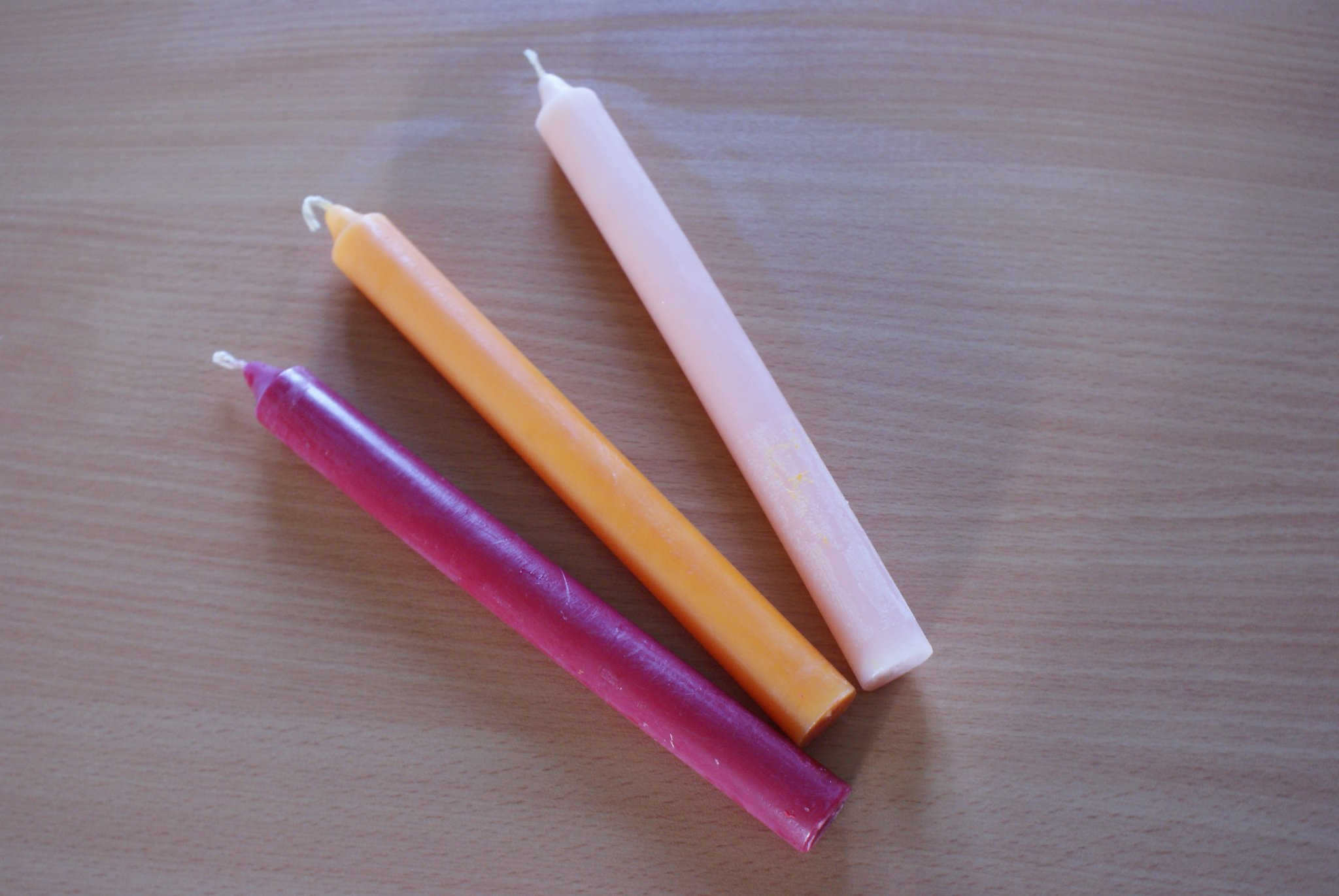 How to:
1)
Soak your candles in hot water (not boiling or it will melt them) for about 15 minutes until they are softened (pinch them with your fingers to know when theyare ready), then use a cloth to wipe them.
2)
Place one canlde on the placemat (or on any other thing you can use to protect your table) and gently press it with the rolling pin to flatten it, leaving the top and the bottom as they are. Then twist it with your hands very very gently and slowly (or you may break it) to give the twisted shape. Once done soak in cold water for a few minutes to harden.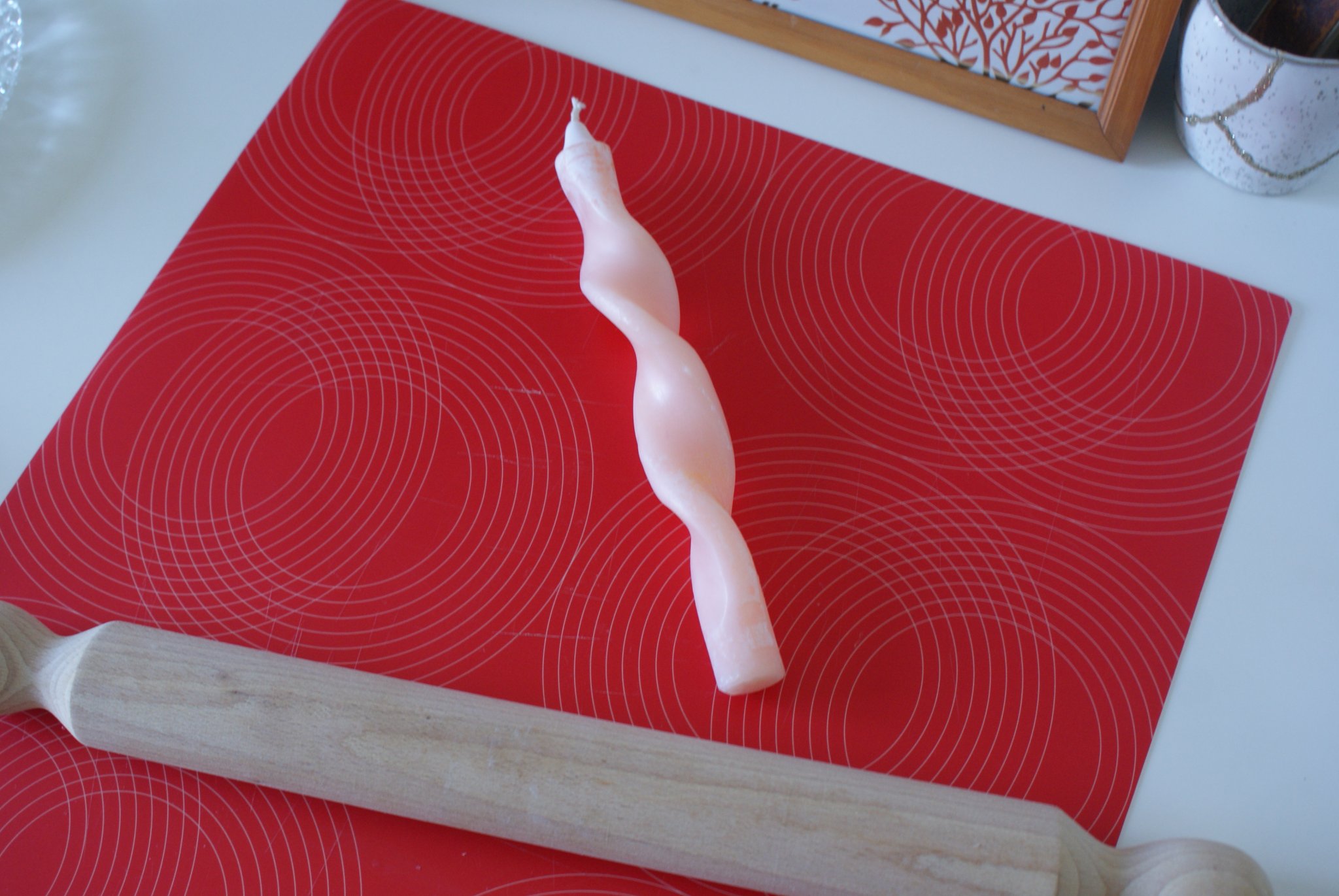 3)
You can also give other shapes to your candles: for the "s" shape, just place the bottom on the placemat and shape it using your hands in a "s", being careful that the candle has two points of support with the surface, then let it harden in cold water. For other shapes, just use your creativity and have fun!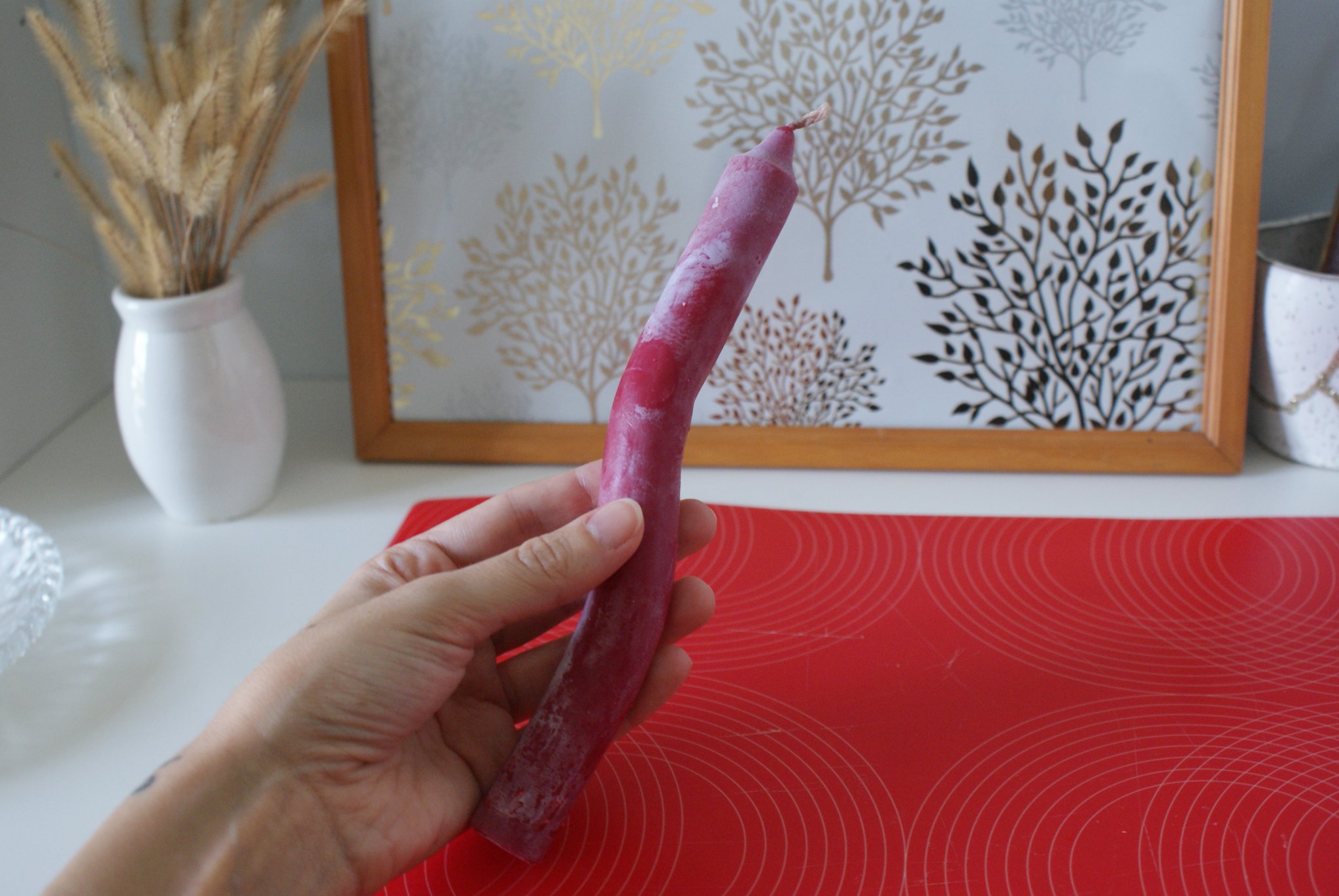 Voilà! Now you just need to find cute candle holders and decorate your home! I hope you found this tutorial on how to make DIY aesthetic twisted candles useful and easy, let me know your thoughts here or on my Instagram (@francinesplaceblog)!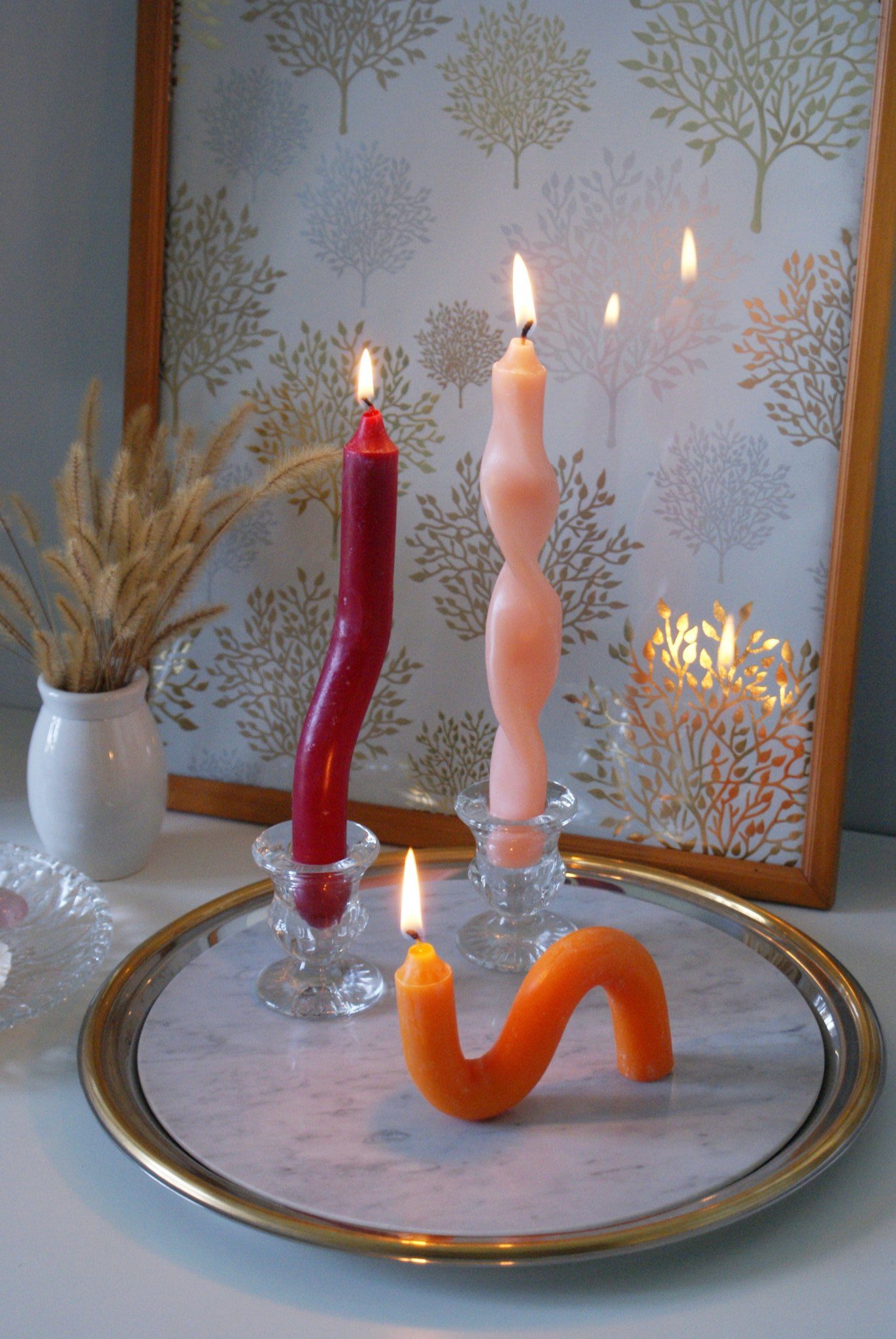 Did you like the post? Pin it on Pinterest!