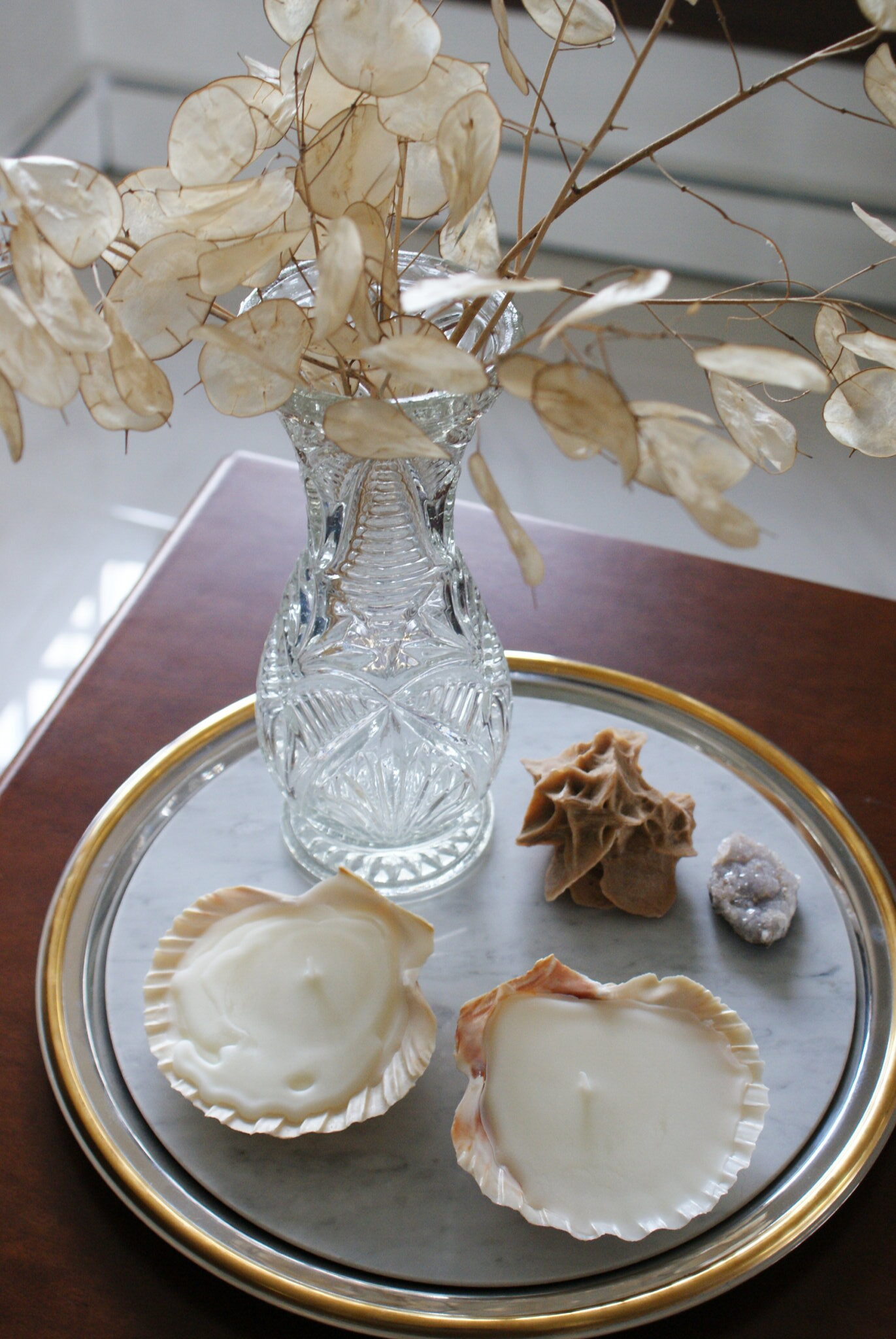 Looking for beautiful and aesthetic decor ideas for your home? Discover how to make these DIY sea shell candles.
An easy and quick DIY tutorial to make sea shell candles in few minutes and decorate your home with this aesthetic trend of the season.
//
Siete alla ricerca di belle idee estetiche per decorare la vostra casa? Scoprite come realizzare queste candele conchiglia fai da te.
Un tutorial fai da te facile e veloce per fare delle candele conchiglia in pochi minuti e decorare la vostra casa con il trend estetico della stagione.
I love easy DIY decor ideas, they're fun to make and I can decorate my house with no efforts. Shells are always so inspiring when it comes to decor crafts, they're beautiful and so versatile, aren't they? Some time ago I shared this DIY shell jewelry dish tutorial, today ley's see together how to make DIY sea shell candles, in few minutes and with just two materials!
//
Adoro i progetti fai da te di decor facili e veloci, sono divertenti da realizzare e permettono di decorare la casa con pochissimi sforzi. Le conchiglie si prestano benissimo per questi lavoretti, sono belle e super versatili, no? Qualche tempo fa vi avevo mostrato come realizzare dei porta gioielli con le conchiglie, oggi vediamo come realizzare delle candele conchiglia fai da te, in pochi minuti e con solo due materiali!
***
You need // vi occorre:
sea shells //conchiglie
scented (optional) tealight candles // lumini o candeline profumate (il profumo è opzionale)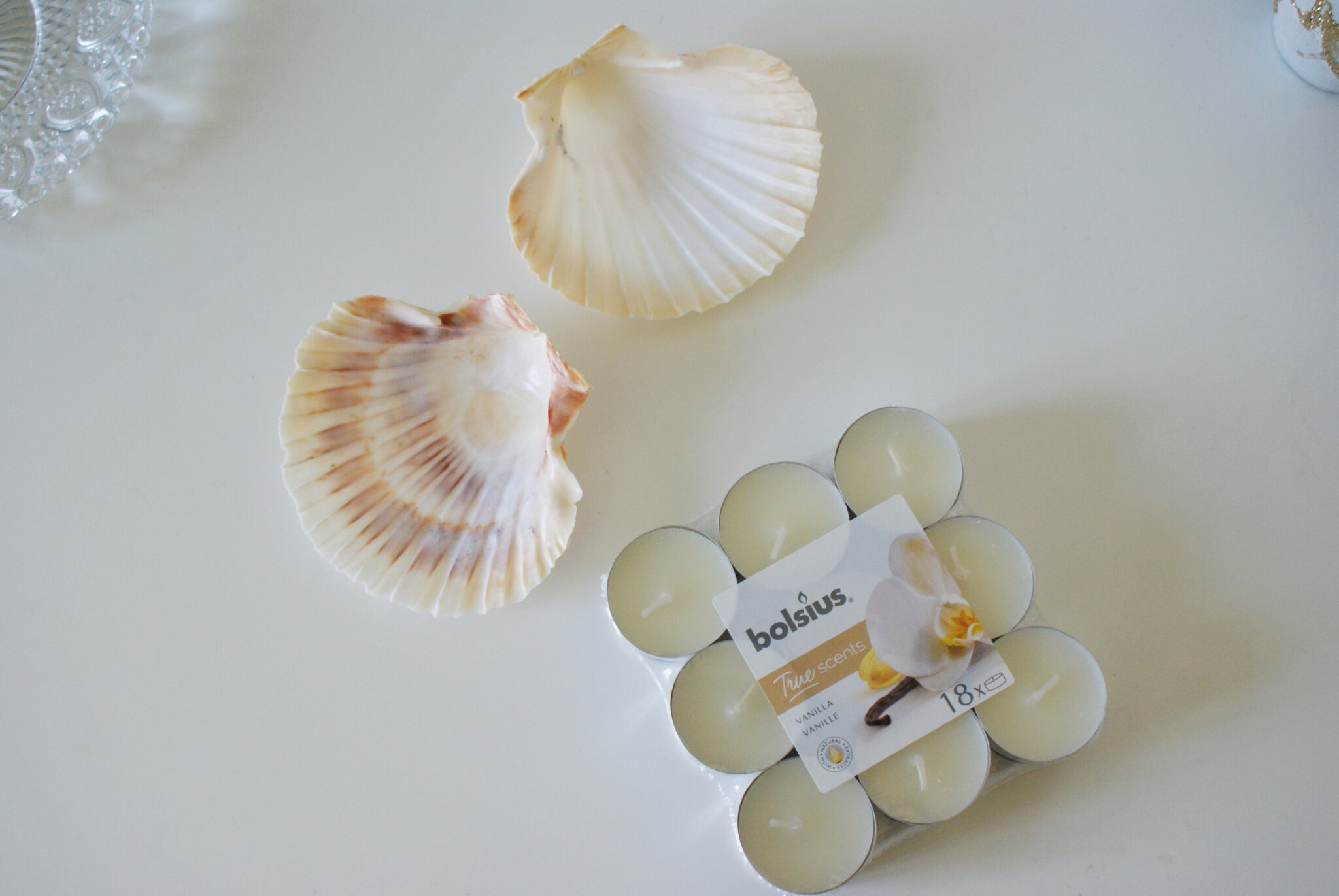 How to // come procedere:
1)
Remove the candle holders from the tealights (use pliers or scissors if needed), then remove the wicks too, except for the ones that you'll leave in the sea shell (one for each shell).
//
Togliete il porta lumino (usate pinze o forbici se necessario), poi togliete anche gli stoppini, ad esclusione delle candeline che lascerete nelle conchiglie (un lumino per candela).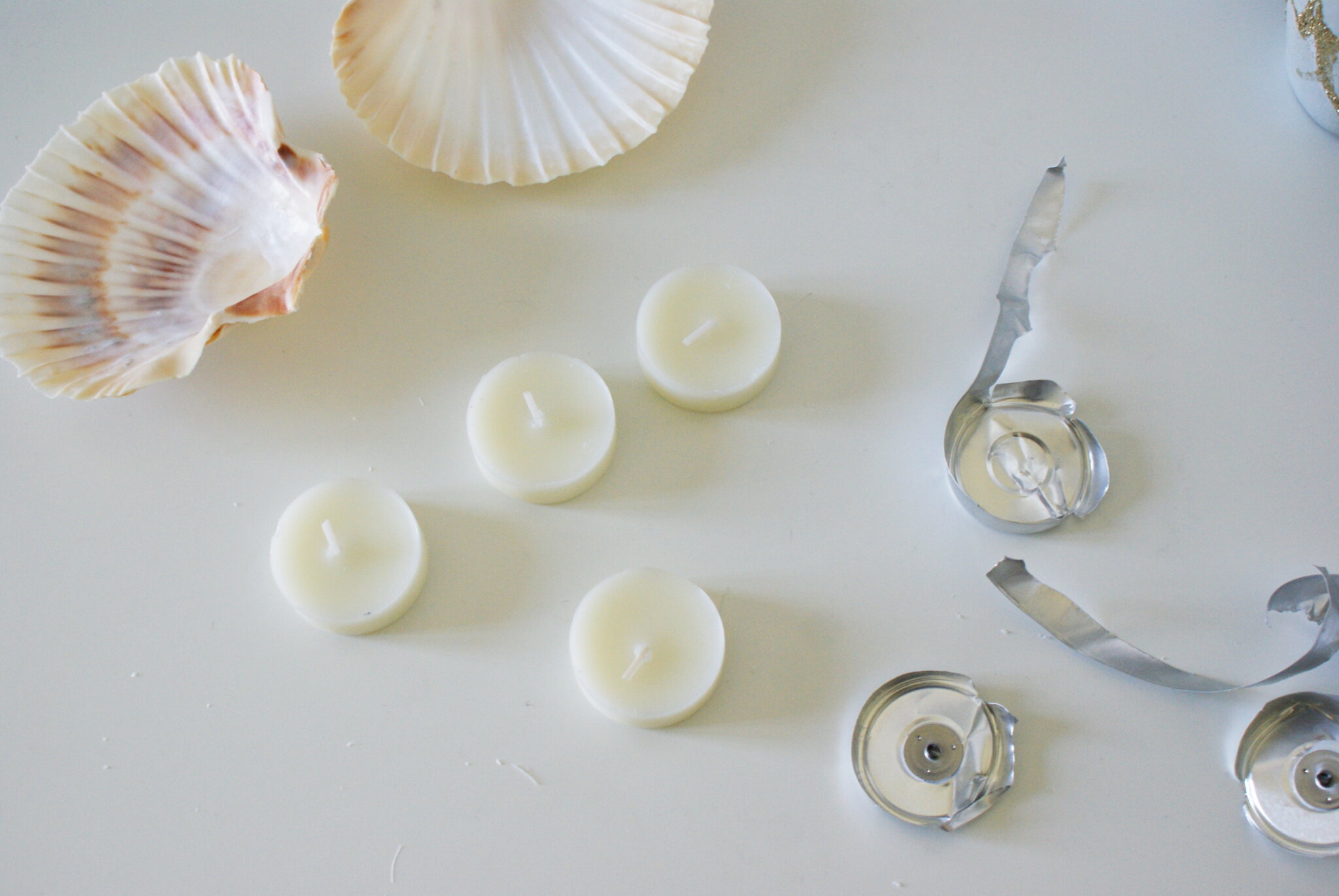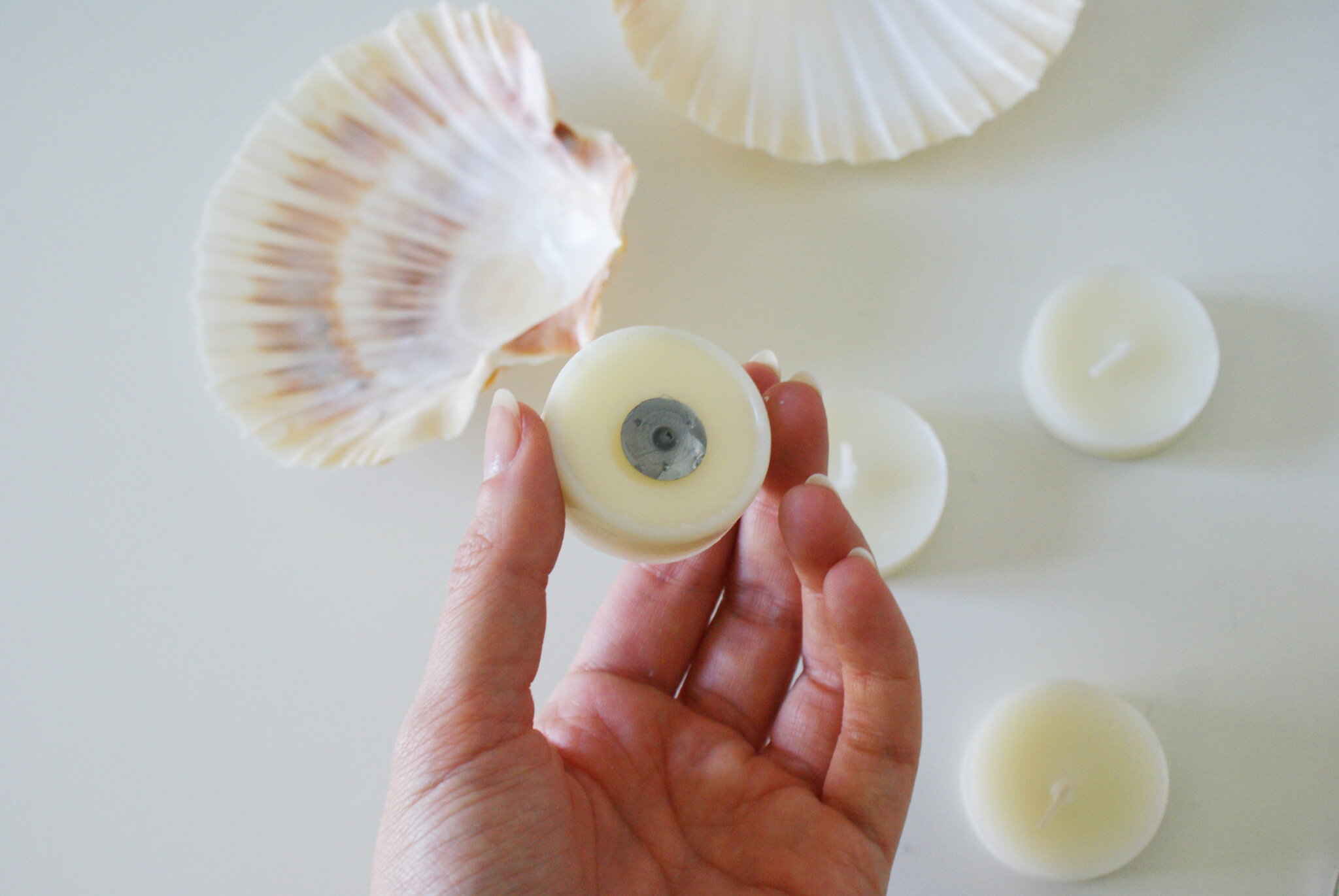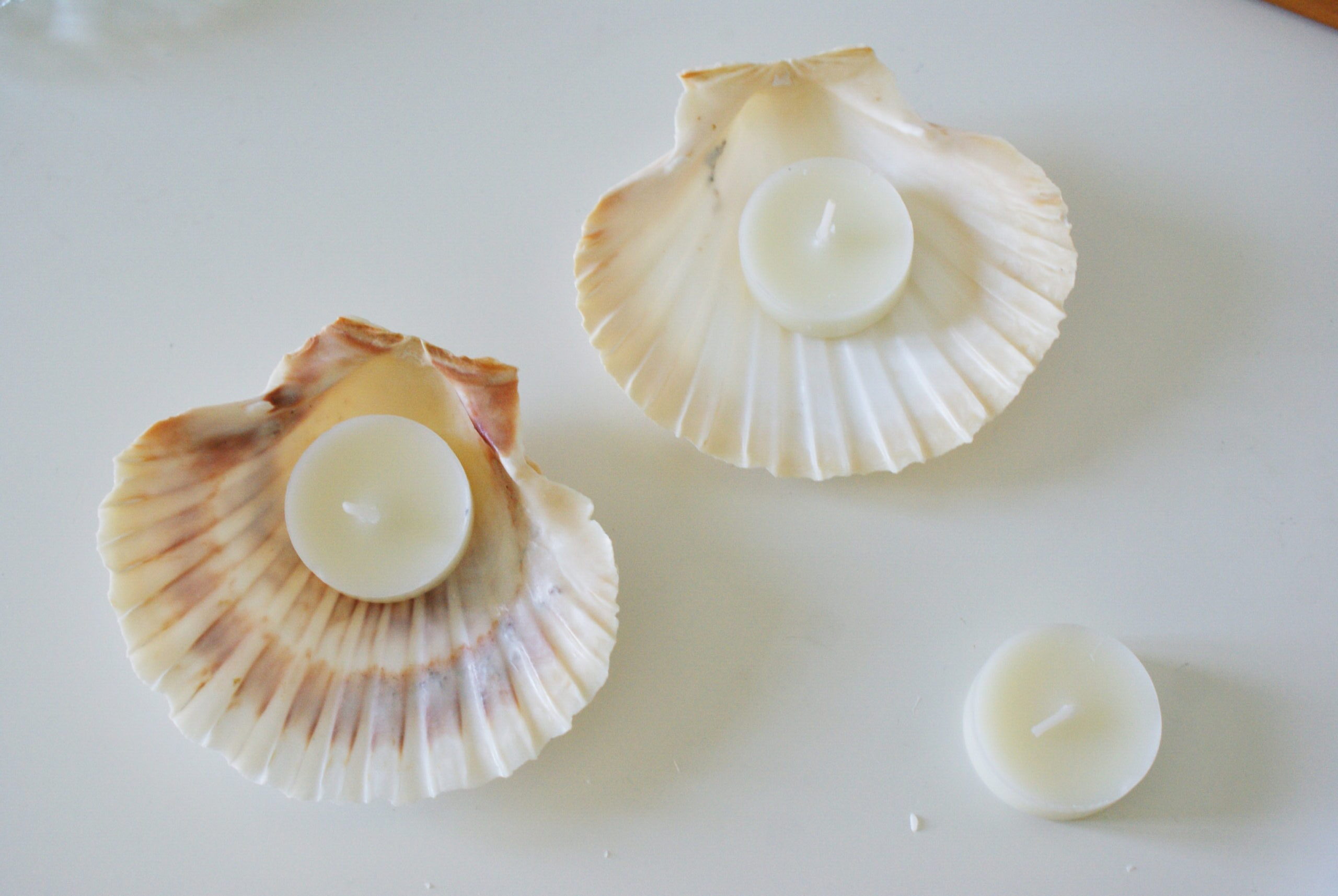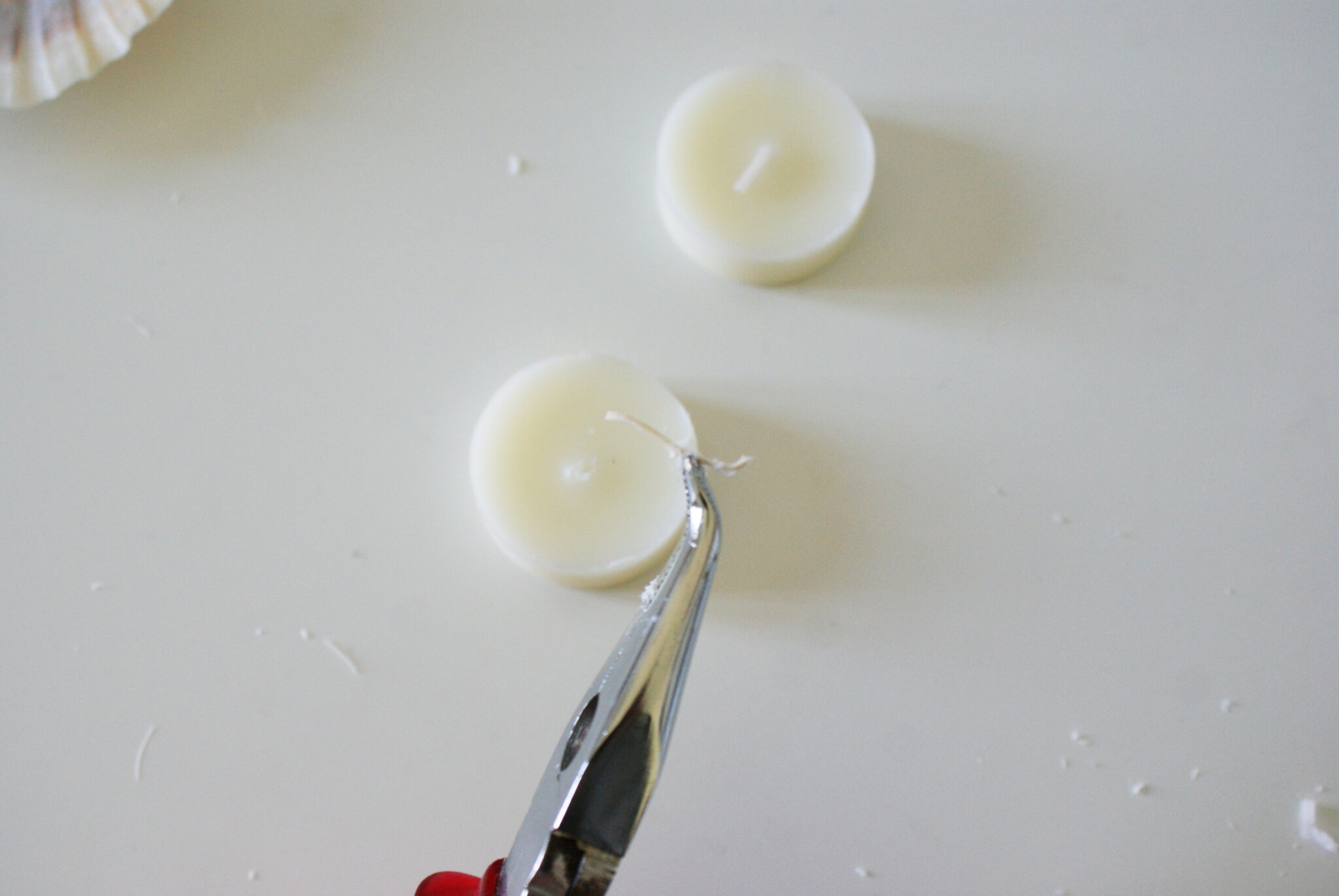 2)
Melt about 2-4 tealight candels in a bain-marie depending on the shell dimension (I made 2 for each shell), then pour the melted wax into the shells, until you cover the tealigh candles you left inside.
//
Fate sciogliere a bagnomaria circa 2-4 lumini in base alle dimensioni delle conchiglie (io ho fatto due per ognuna), poi versate la cera sciolta dentro le conchiglie, fino a ricoprire il lumino che vi avevate lasciato.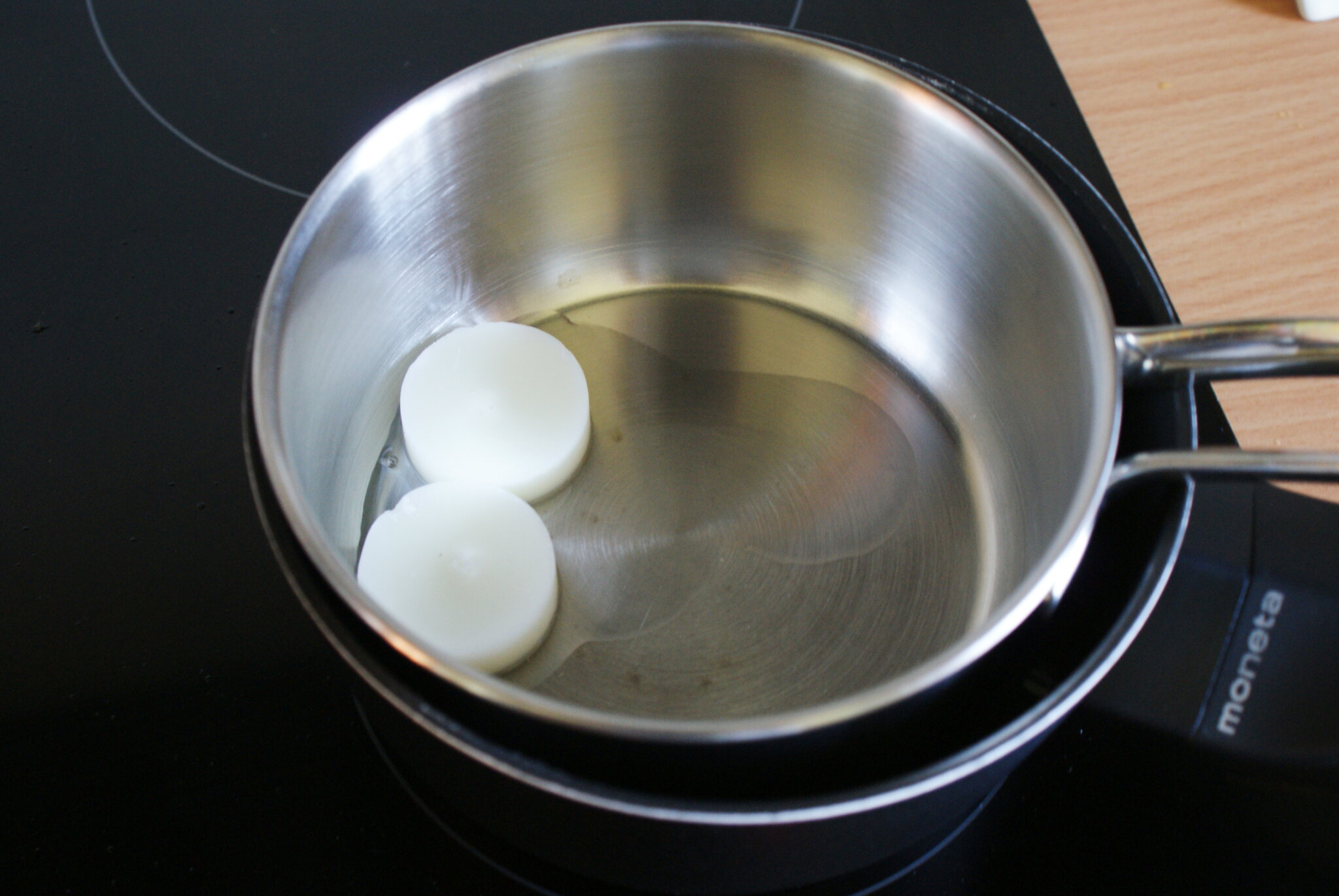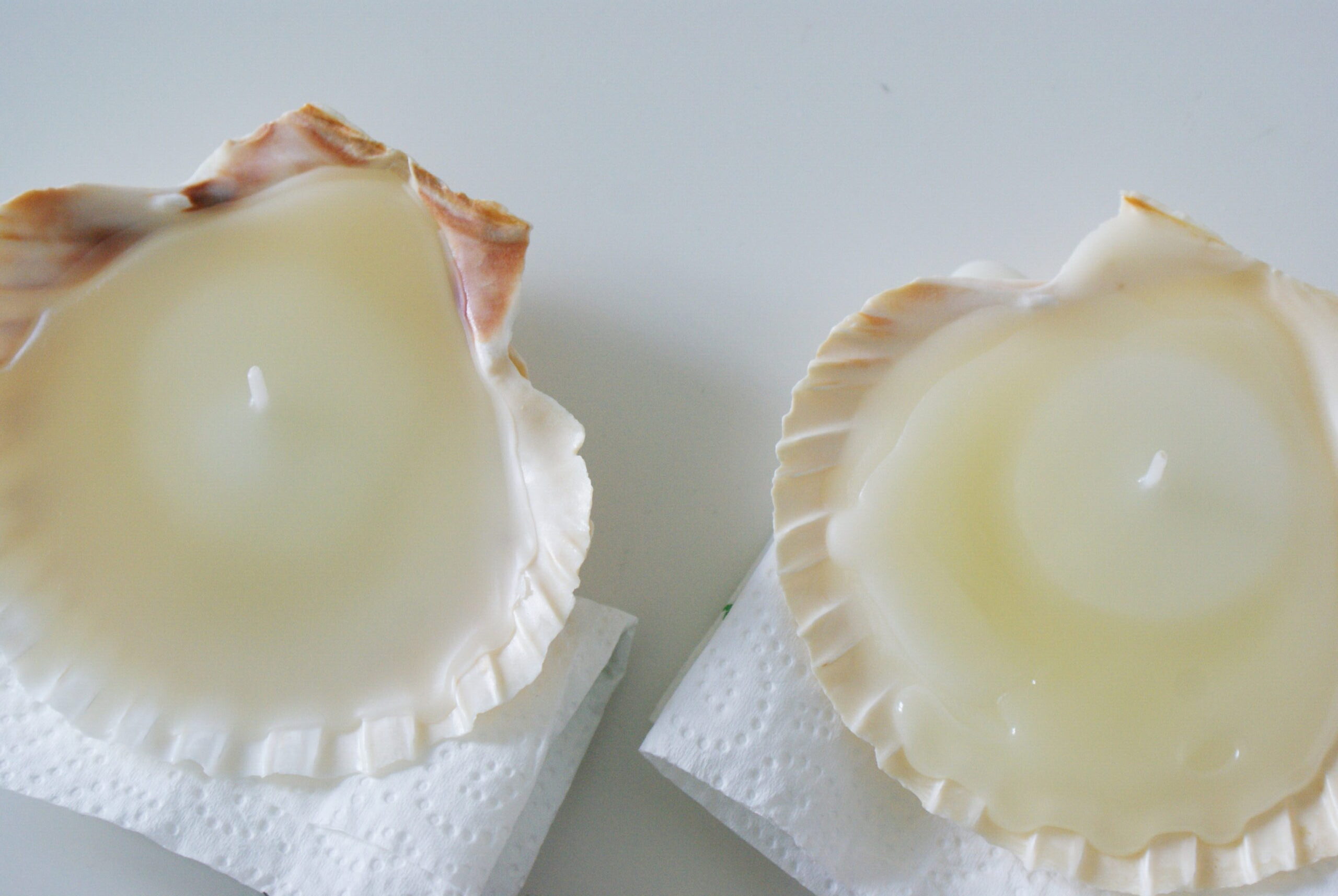 Let it dry and voilà! I opted for scented candles for an extra touch, but it's totally up to you! The nice thing about these DIY sea shell candles is that you can make them anytime the wax is over and use different shapes of shells!
//
Lasciate asciugare e voilà! Io ho optato per candele profumate, ma questo sta assolutamente a voi! La cosa bella di queste candele conchiglia fai da te è che ogni volta che la cera finisce potete ripartire da capo ed usare, se volete, anche tante tipologie di conchiglie diverse fra loro!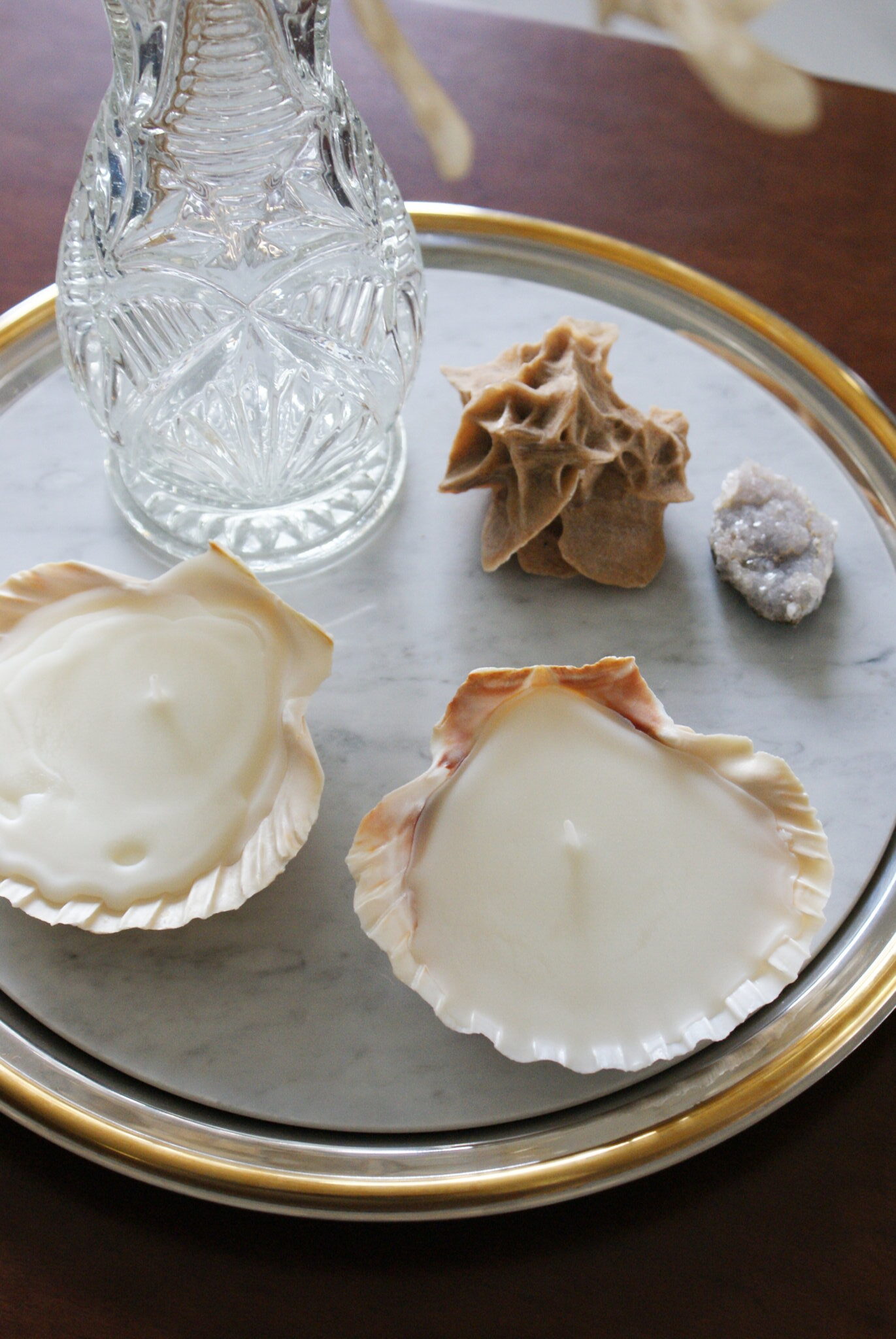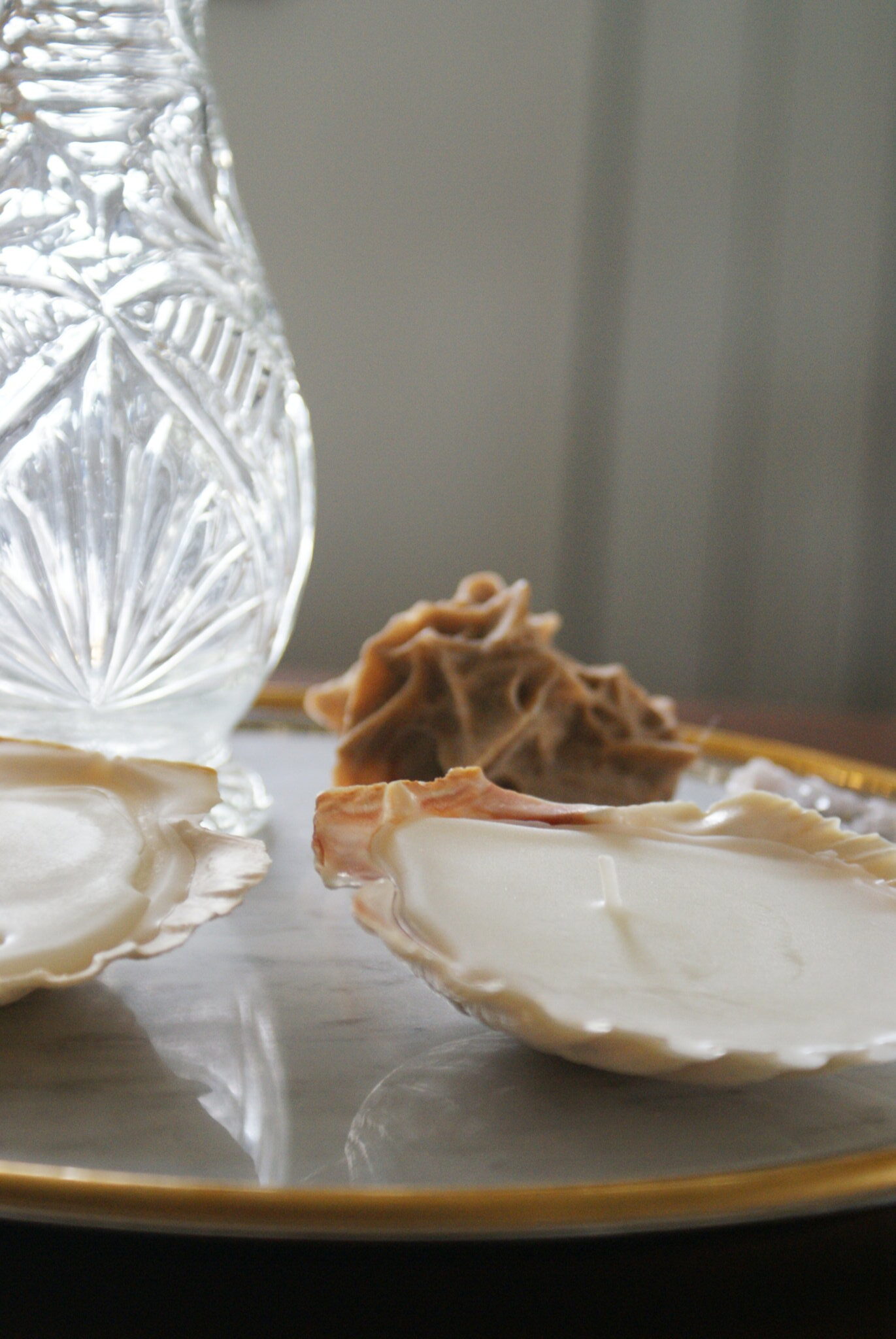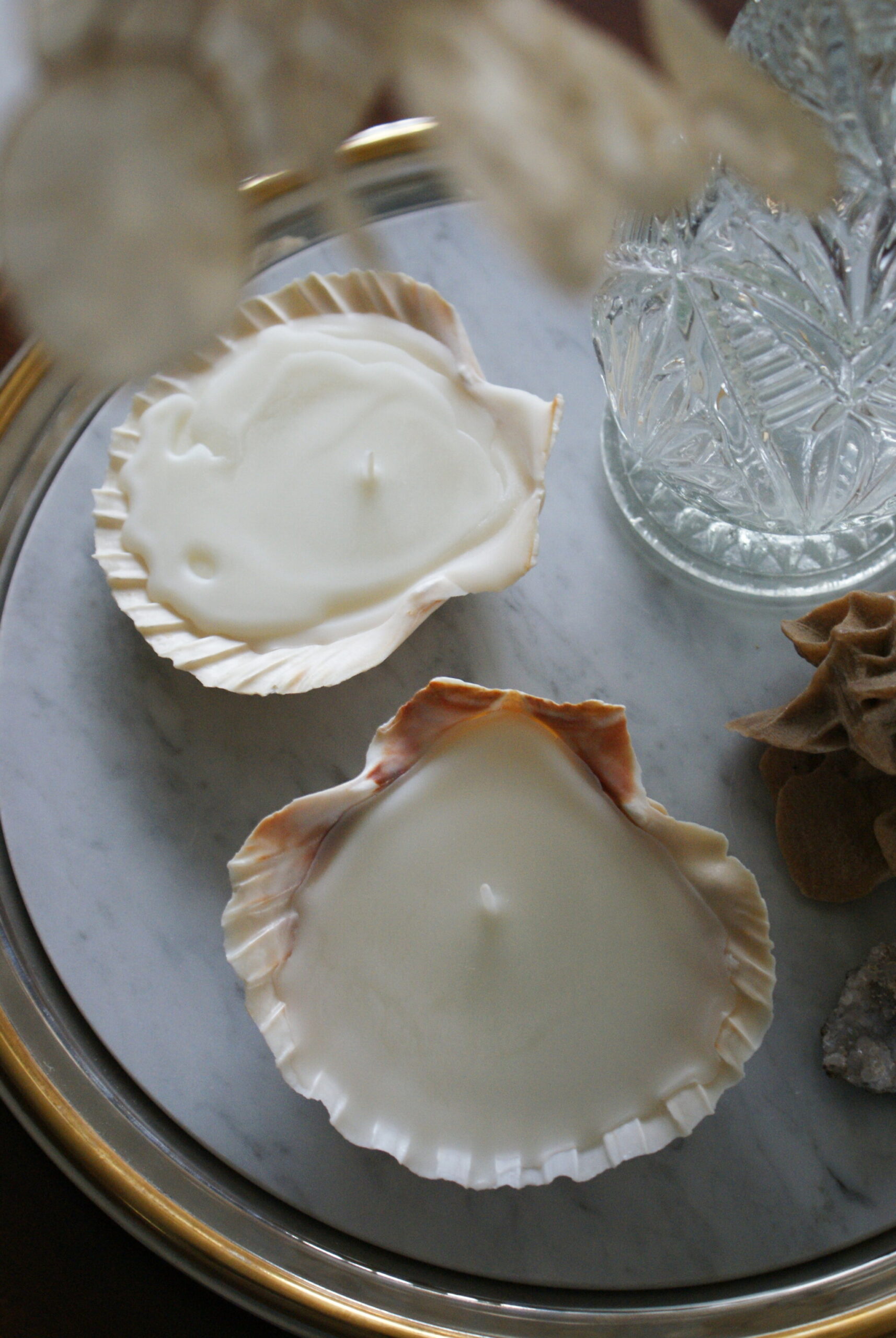 In other news…
It's becoming to look a lot like Summer here in Milan and maybe this is why I'm sharing sea related DIYs haha. Weather is getting warmer and I start feeling that "be ready for Summer" vibe more and more everyday! Healthy food, excercise and shaping clothes are the best squad, don't you think? Aaand, talking about shaping clothes, I've already introduced you to Lover-beauty before. This shop has a huge selection of body shaping clothes, sportswear and shapewear wholesale at reasonable prices. I went through their selection of body shaping items: from shapewear cami if you need to shape your upper body, to high waist shaping shorts which are perfect under Summer dresses. They also sell wholesale waist trainers: these are all great helps to feel confident in our own body! You can see an example of what I'm talking about below!
Did you like the post? Pin it on Pinterest!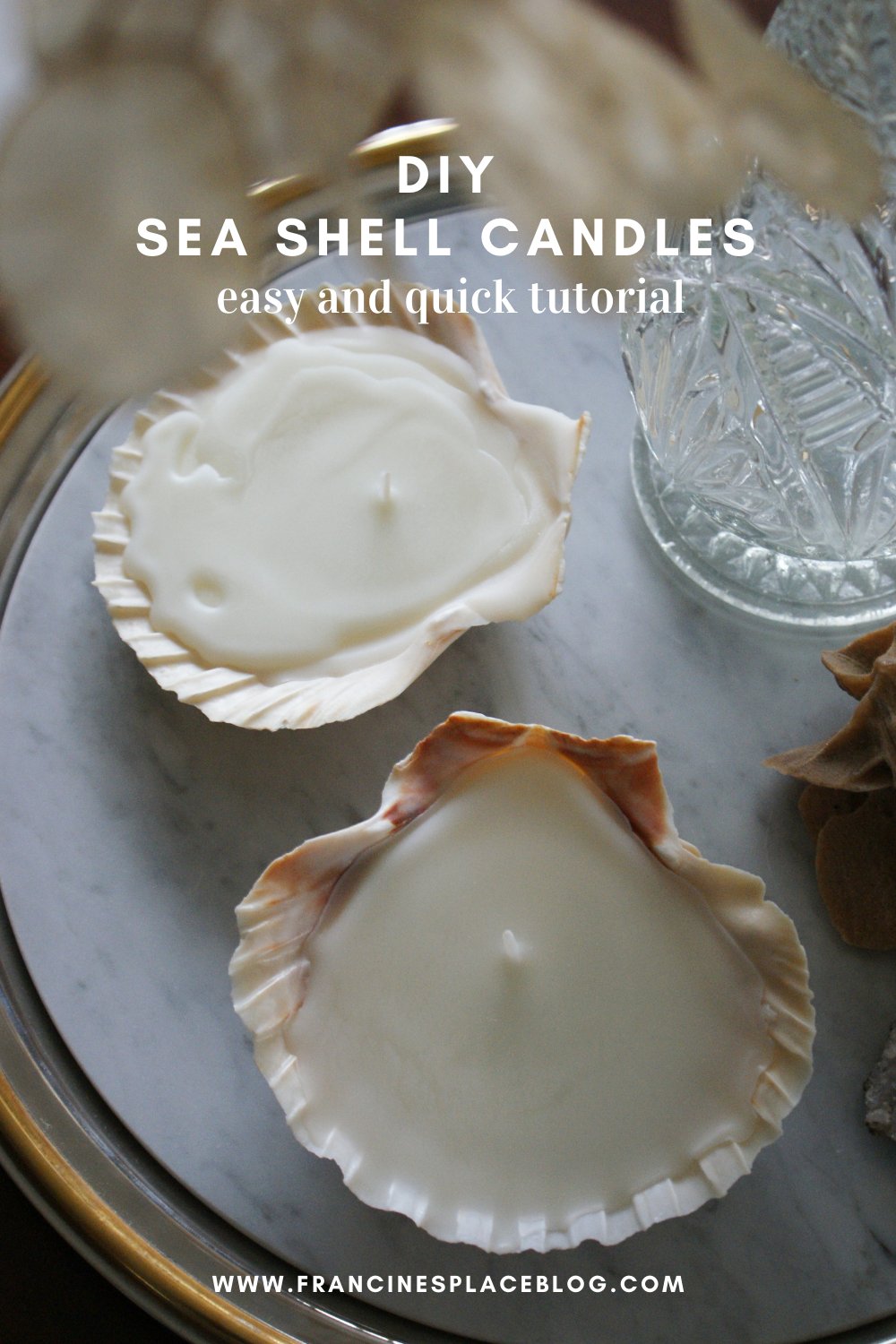 This post is in collaboration with Lover-beauty. Opinions are my own.
Questo post è in collaborazione con Lover-beauty, ma esso rispecchia la mia opinione in modo trasparente. Non sono stata in alcun modo pagata o ricompensata per parlare bene dei prodotti / servizi.