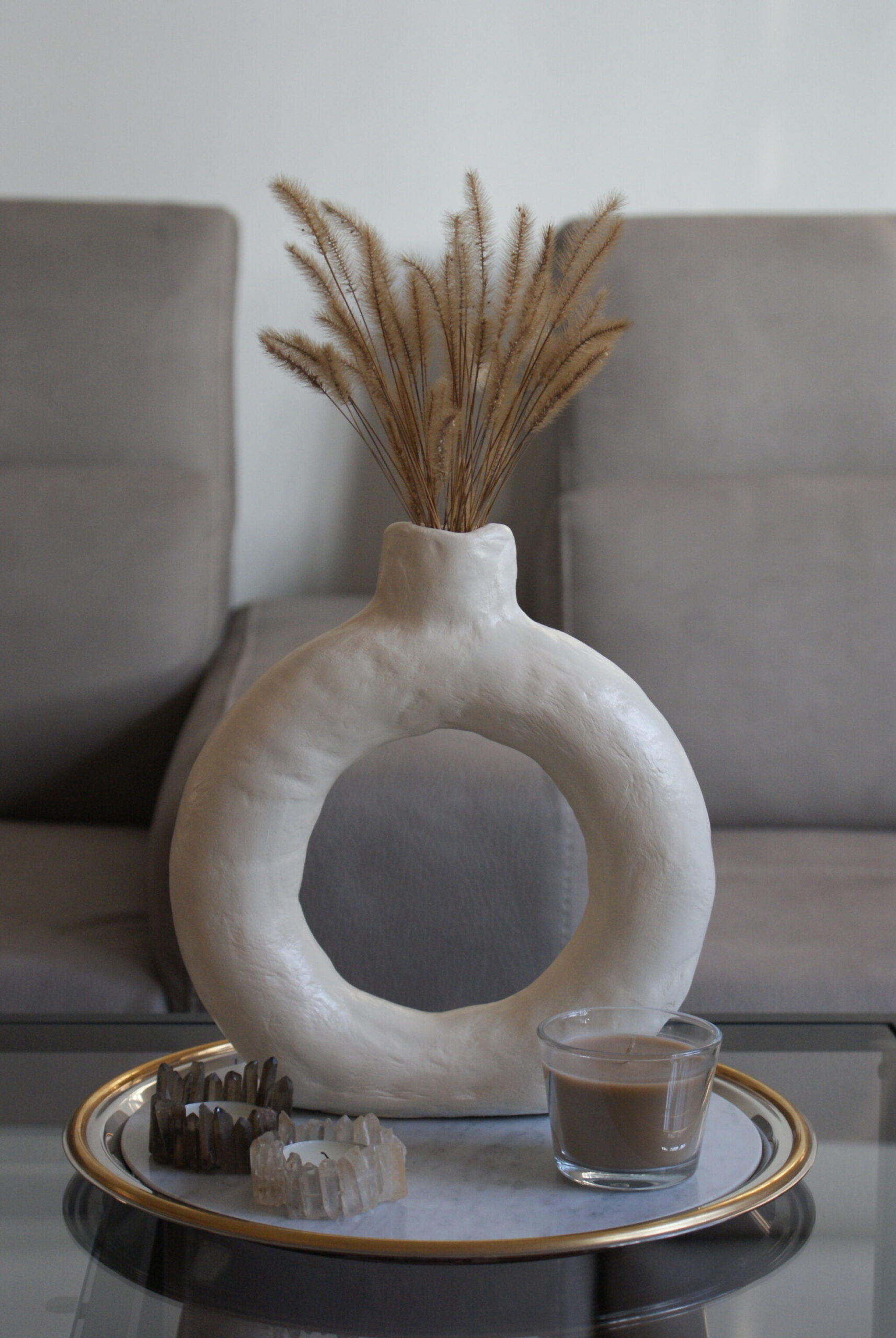 Discover how to make a statement DIY donut vase with air dry clay: an easy and beautiful home decor idea!
Donut and organic shape vases are still a thing and some weeks ago I decided to make my own using air dry clay. I liked the idea of having a unique decorative piece instead of buying it. Here you find an easy tutorial on how to make DIY donut vase with air dry clay at home!
I like donut vases but didn't love the idea of having the exact same vase of anyone else. I mean, I prefer to have unique decorative pieces in my home and if they're handmade and less expensive is even better! I promise you this is a super easy craft: you'll only need a few items and it will take you a handful of minutes to create a lovely and elegant piece of art with your hands – that will make it even more special, right? So keep reading to know how to make DIY donut vase with air dry clay at home!
***
You need:
air dry clay
polystyrene ring
cardboard tube (from a kitchen paper)
water
cutter
rolling pin
waterproof paint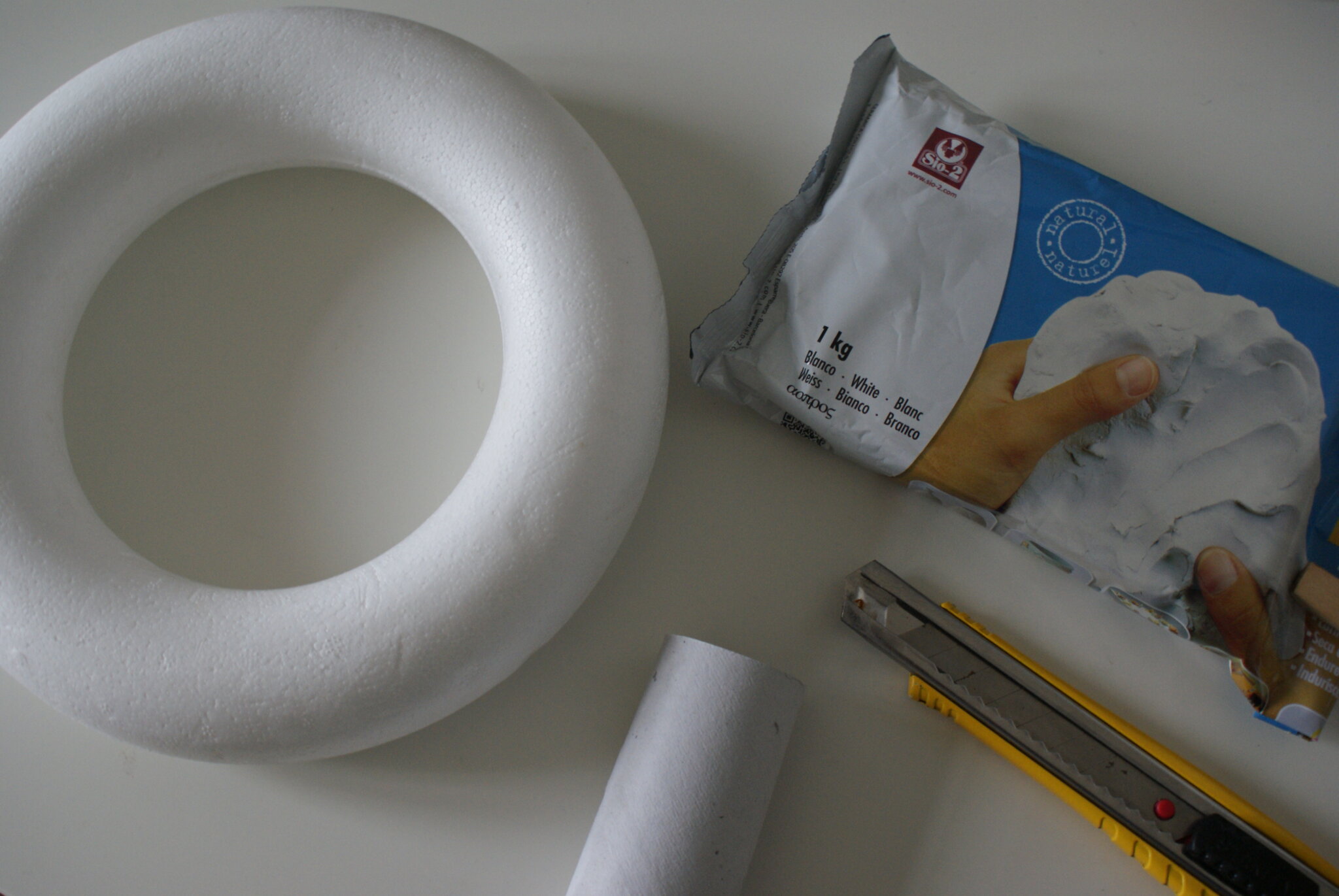 How to:
1)
Cut the ring to create a plain base so that the vase can stand then cut a hole on the top and insert the tube.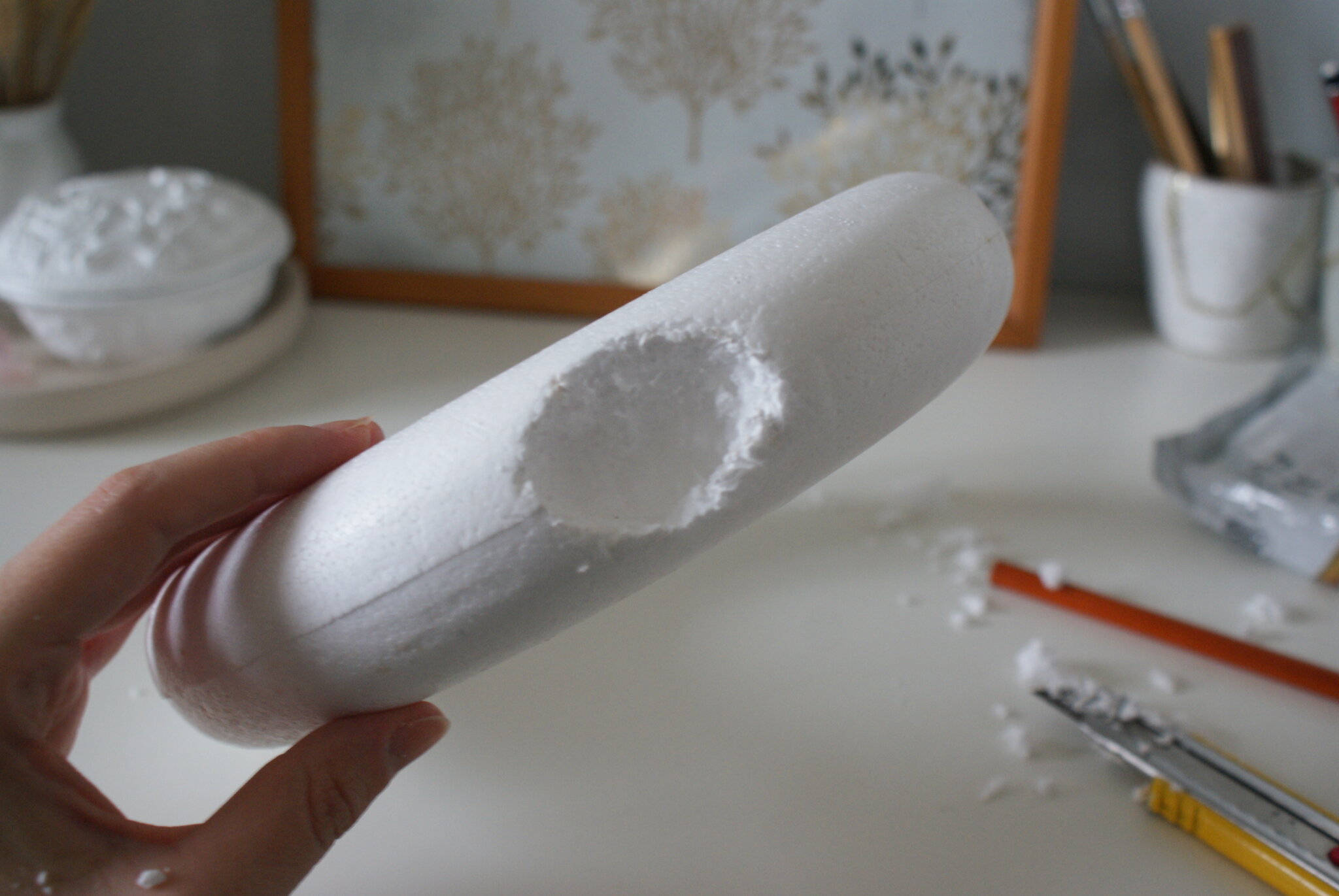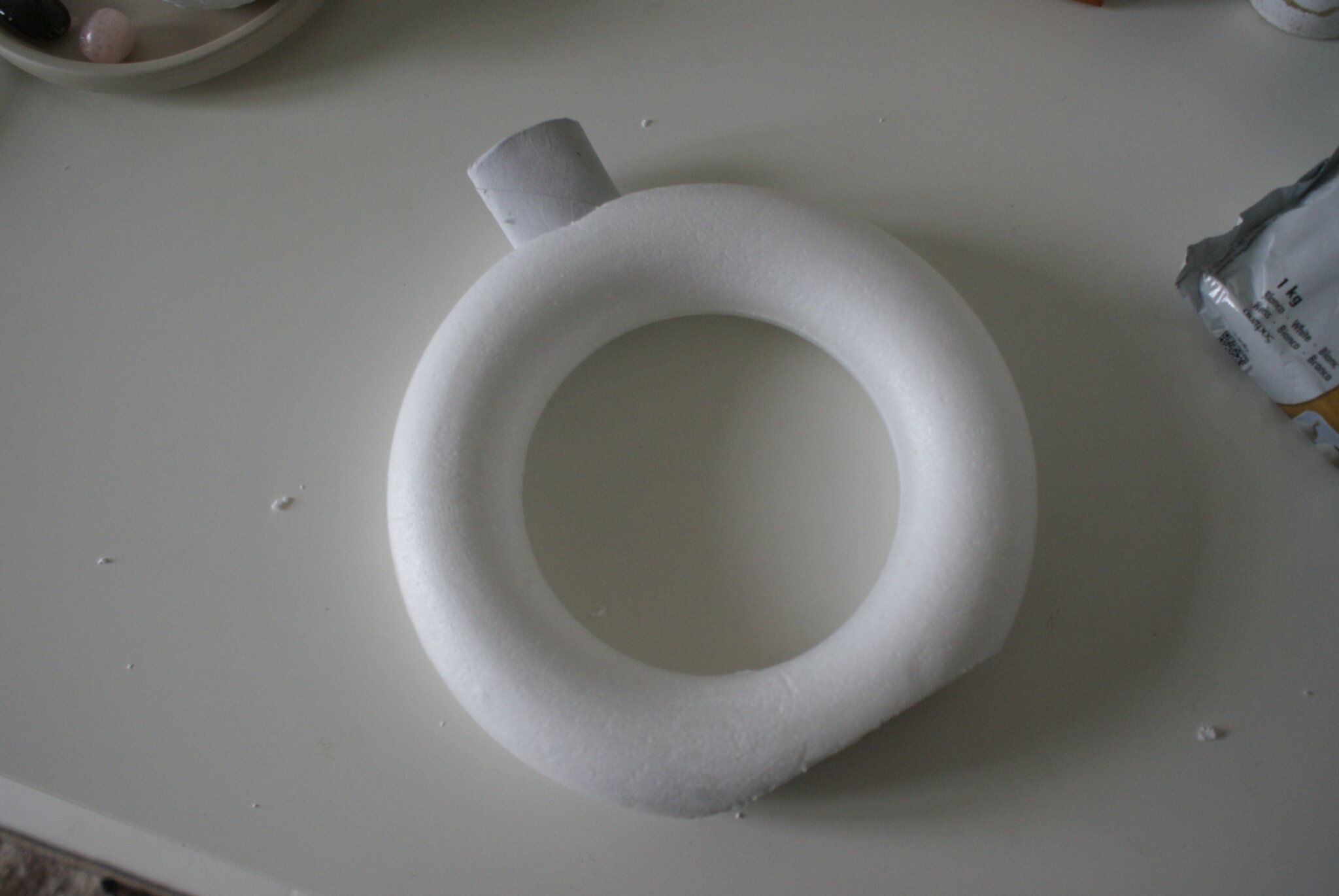 2)
Cut a piece of clay then flatten it down with the rolling pin (not too thin nor too thick) so that you can easily roll and stick it around the ring.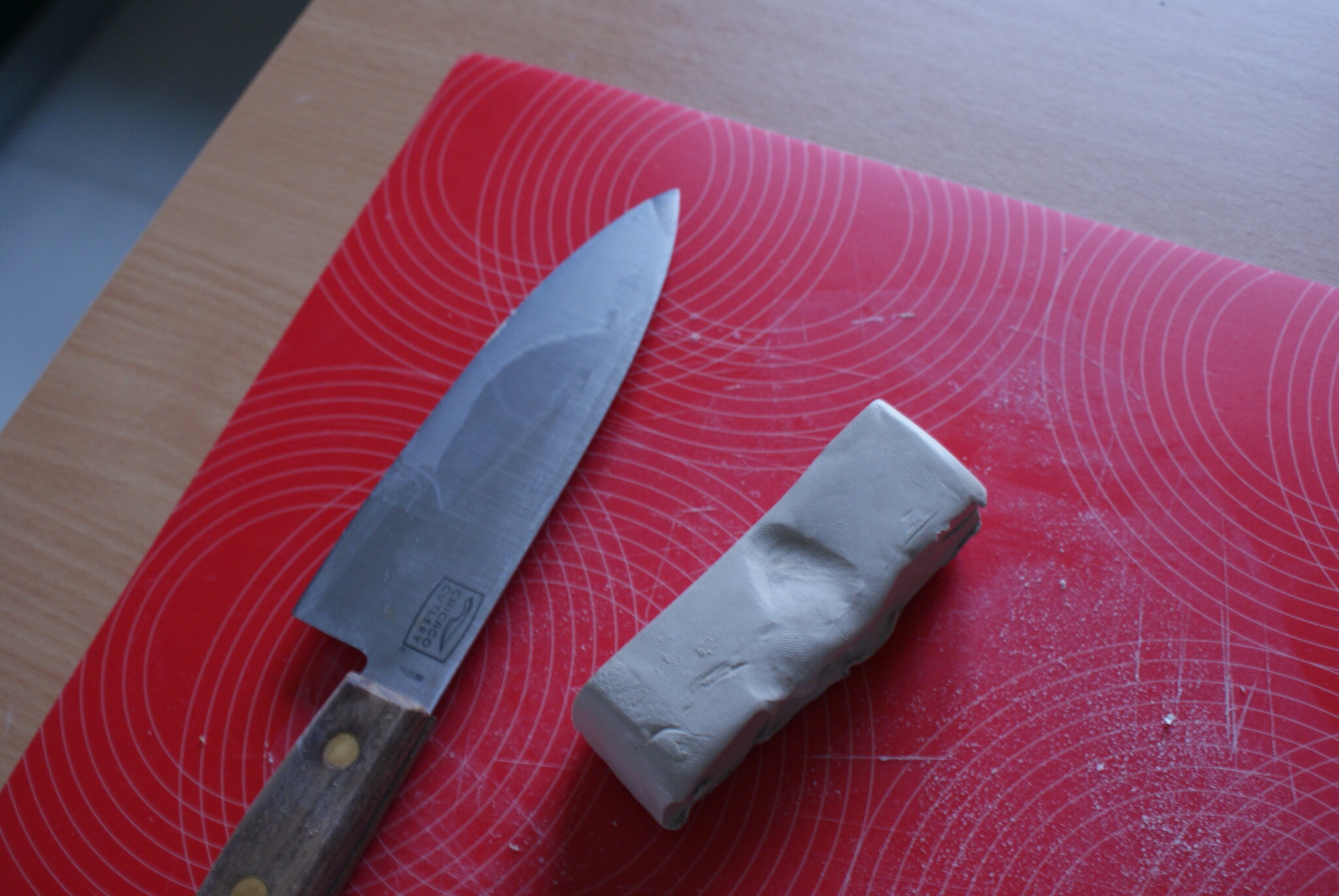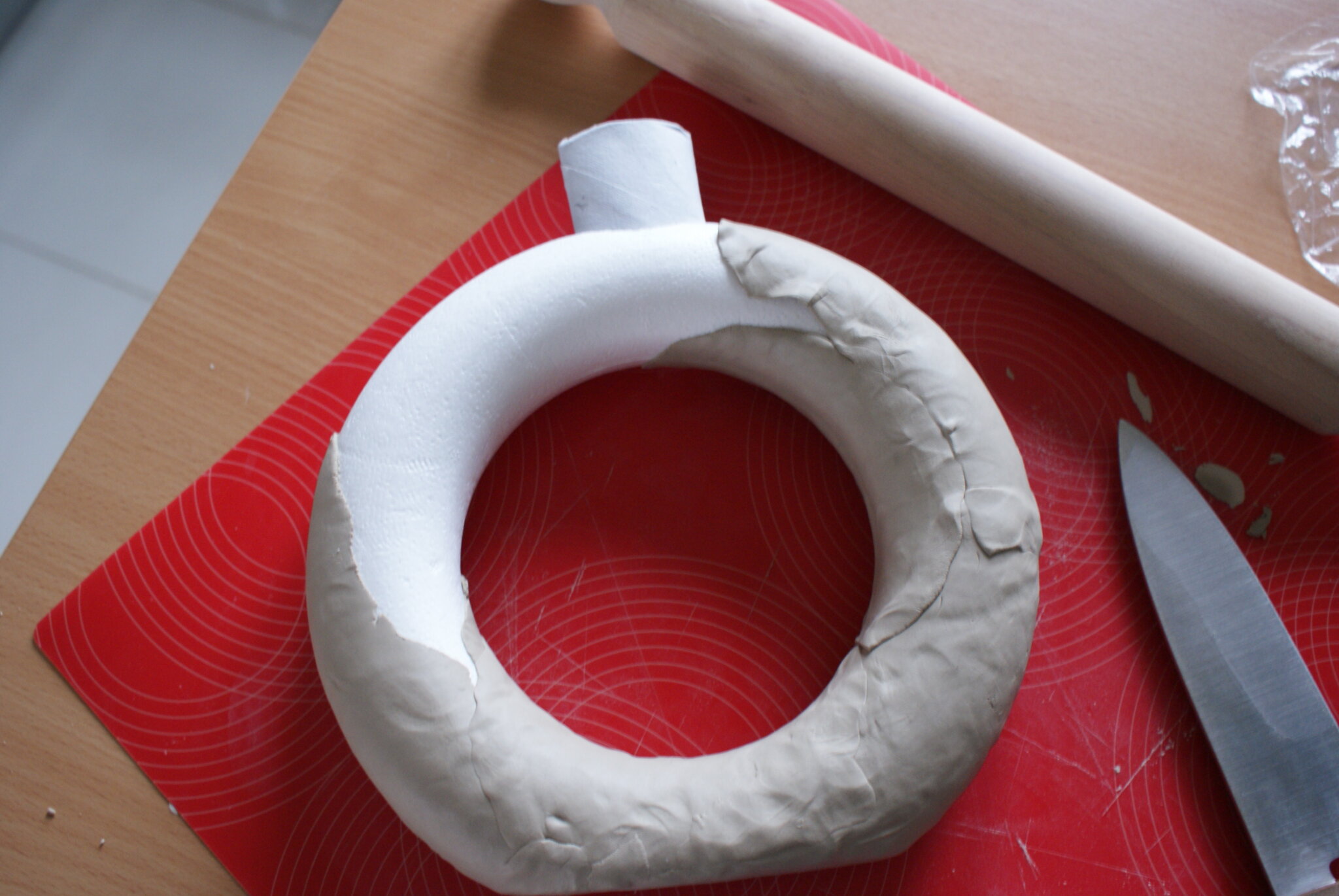 3)
Repeat point 2 and cover the whole ring with clay working it with your hands and use a bit of water to smooth it and to remove clay connection lines. You must also cover the inside of the tube if you'll add water in it (I didn't since I was going to fill the vase with dried flowers).
4)
Let it dry for one day then paint it with waterproof paint and let it dry again.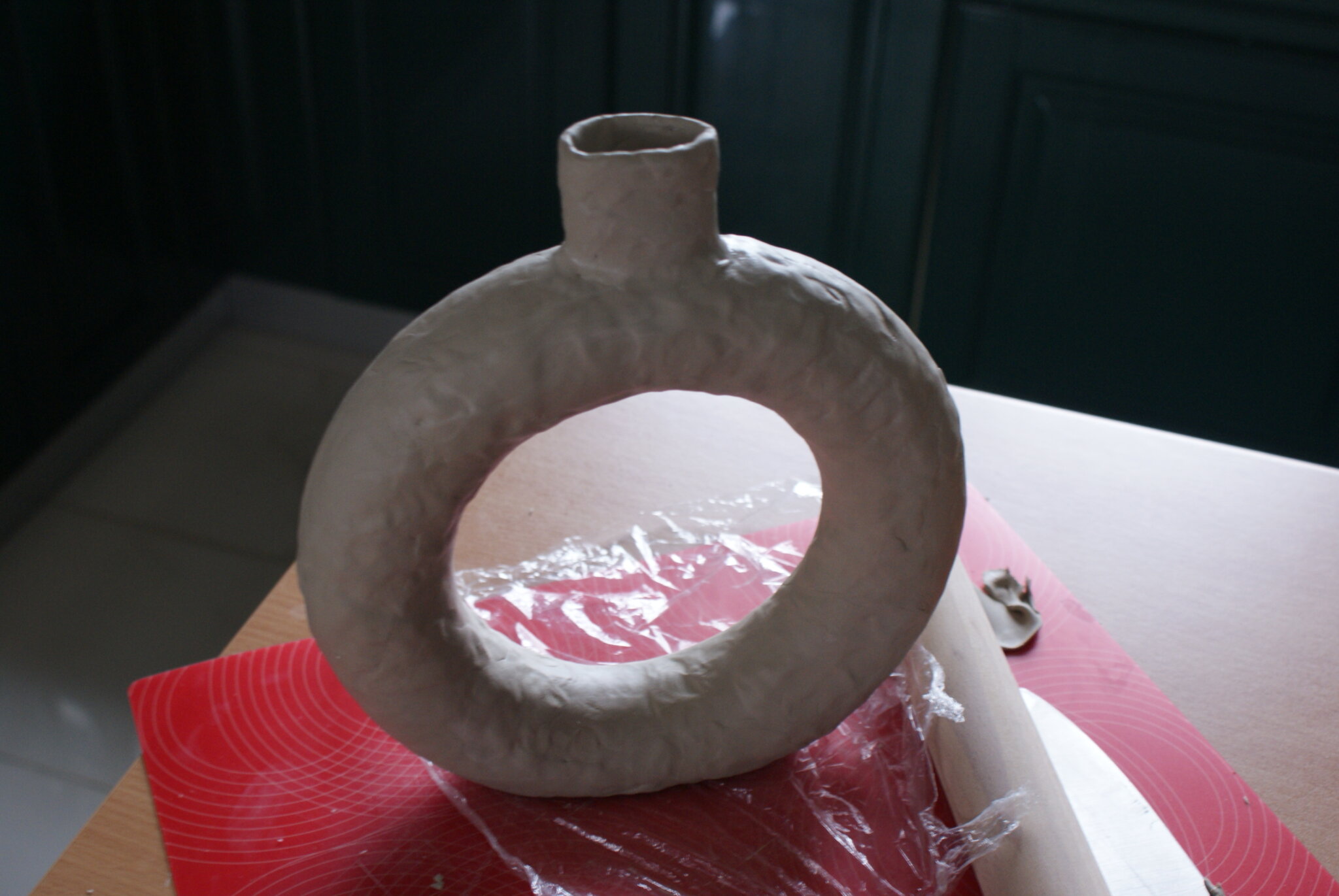 Voilà! This DIY donut vase with air dry clay is so simple to make yet so beautiful! I'm thinking about making a smaller one to pair with it. I like the fact that this DIY donut vase is the perfect decorative piece for your home, either as a vase or an ornament and it suits any interior style. Let me know if you're going to try this tutorial!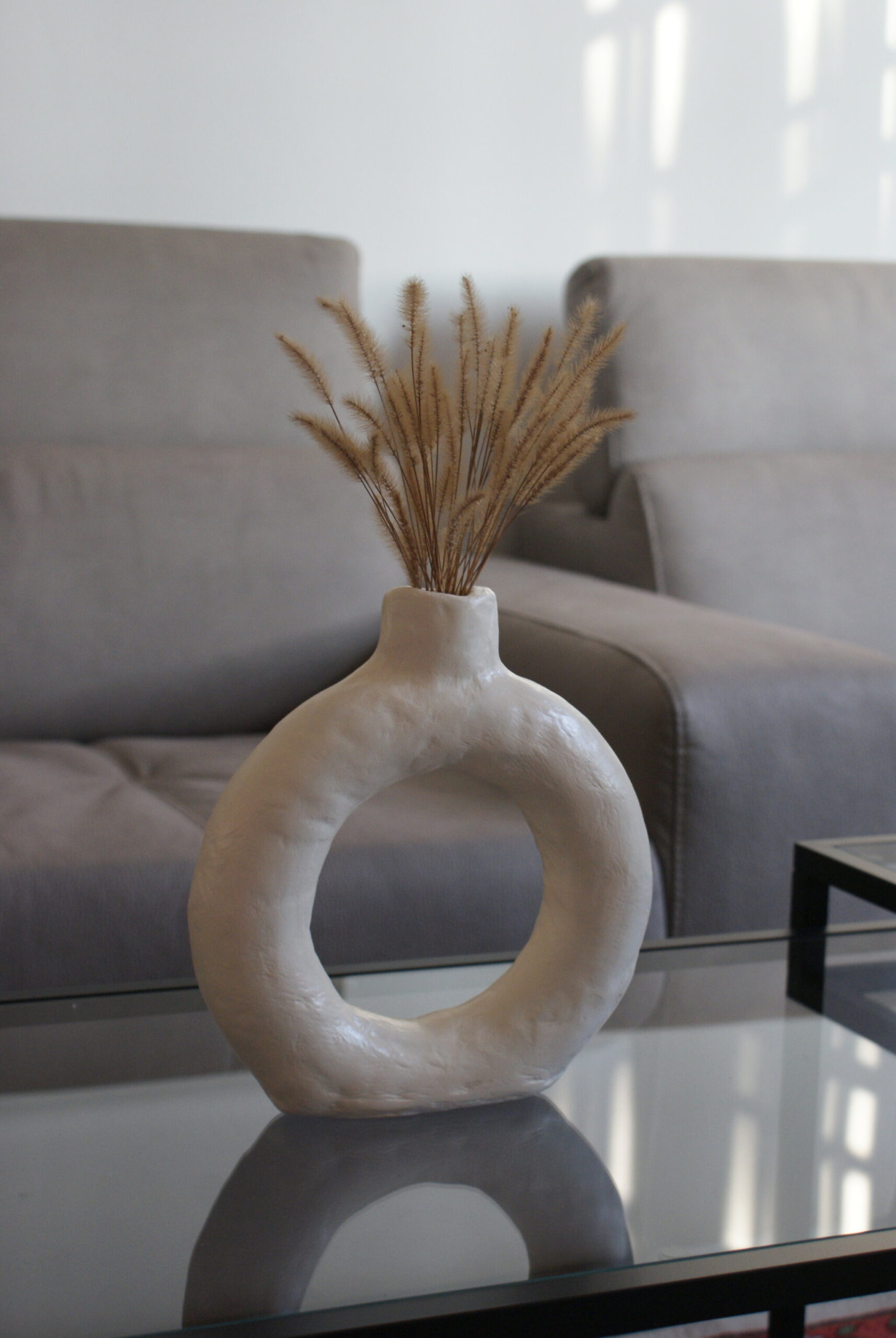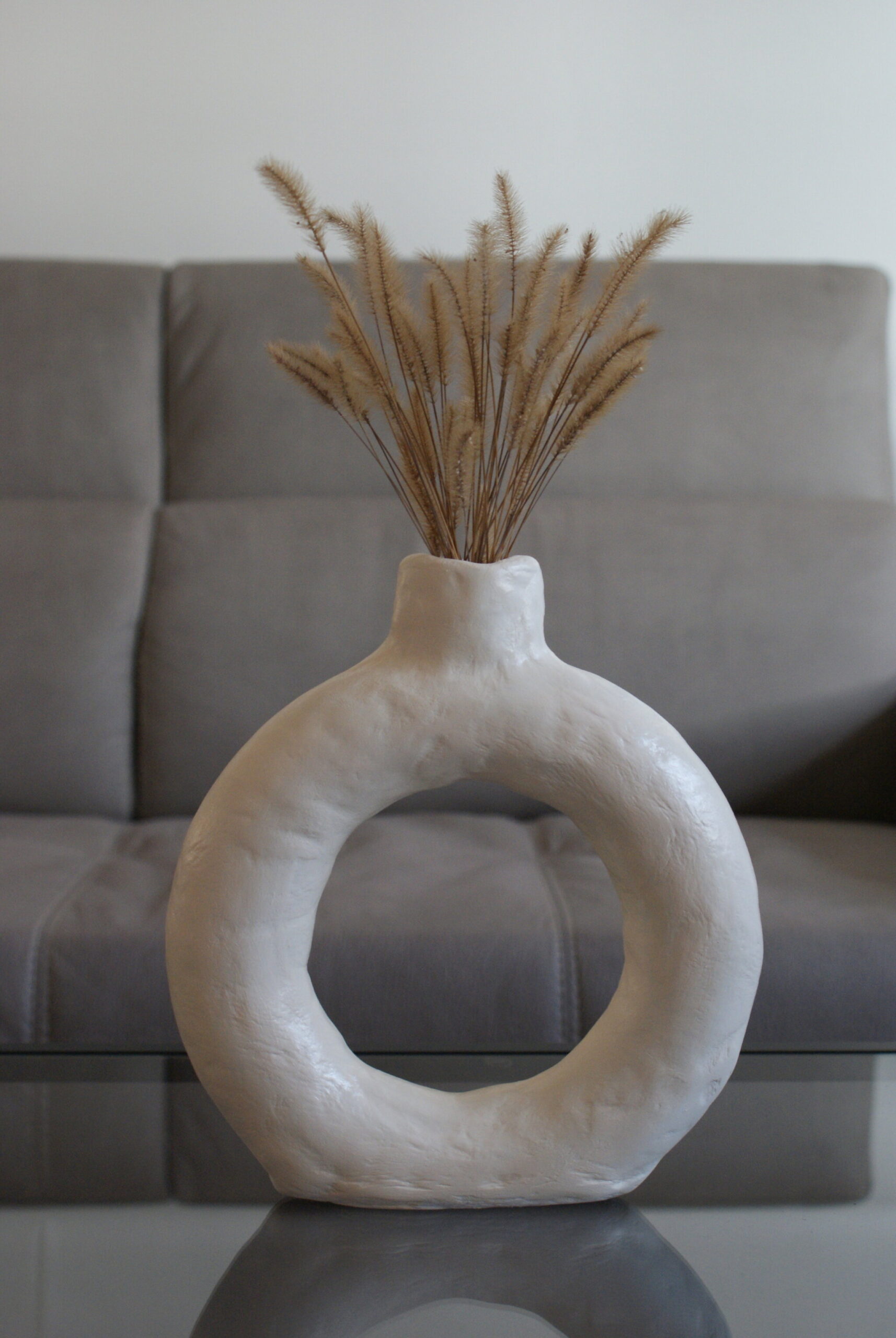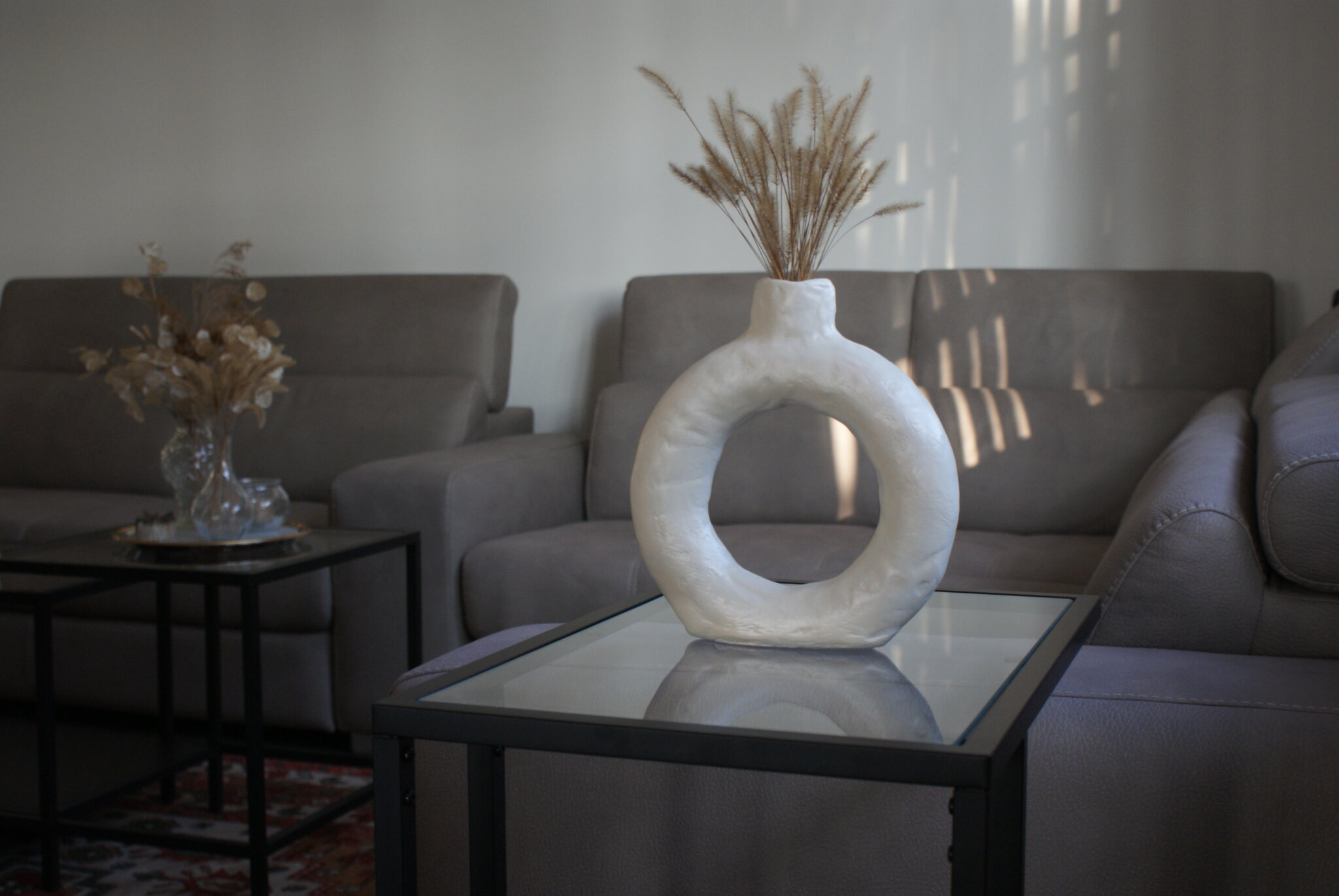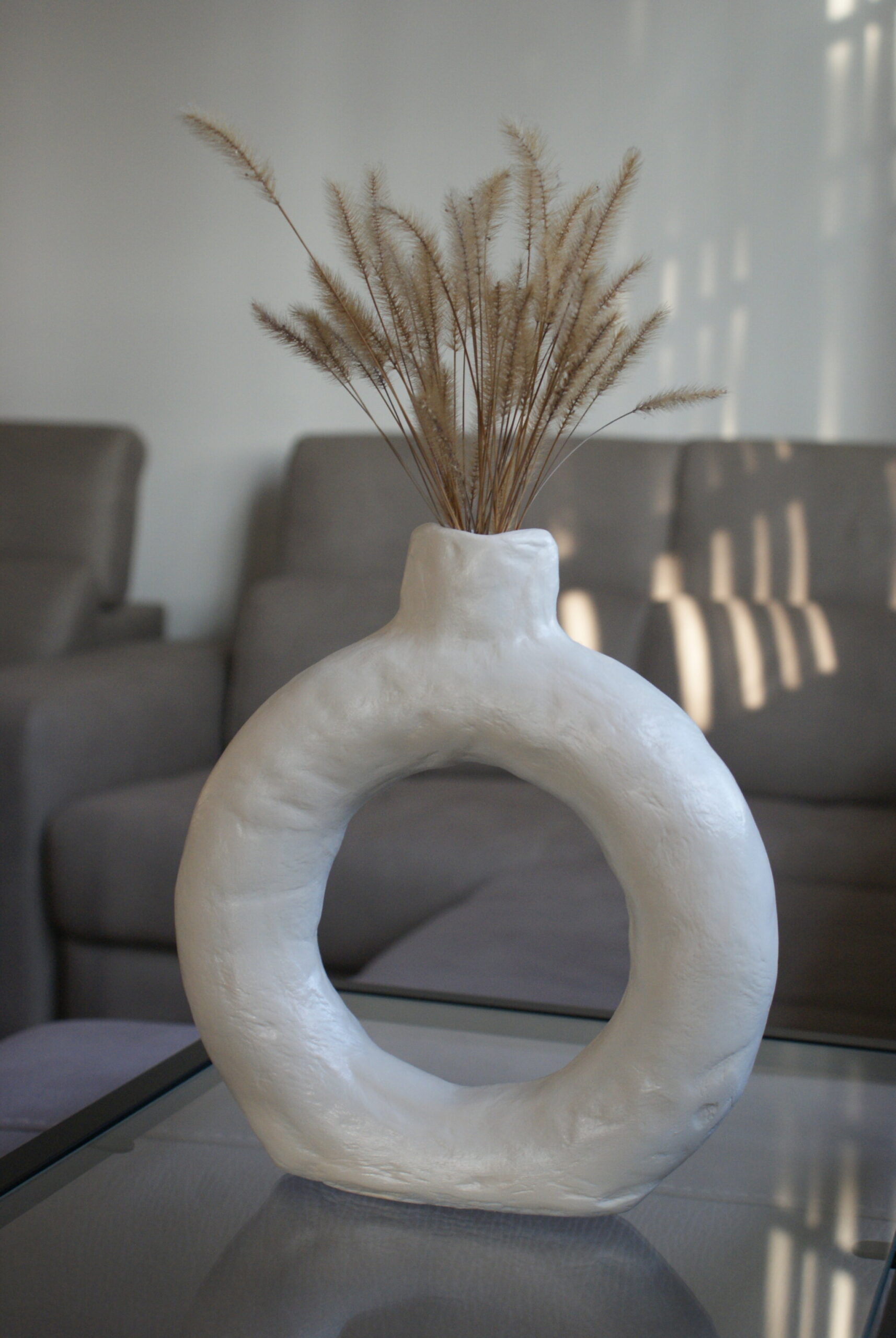 Did you like the post? Pin it on Pinterest!