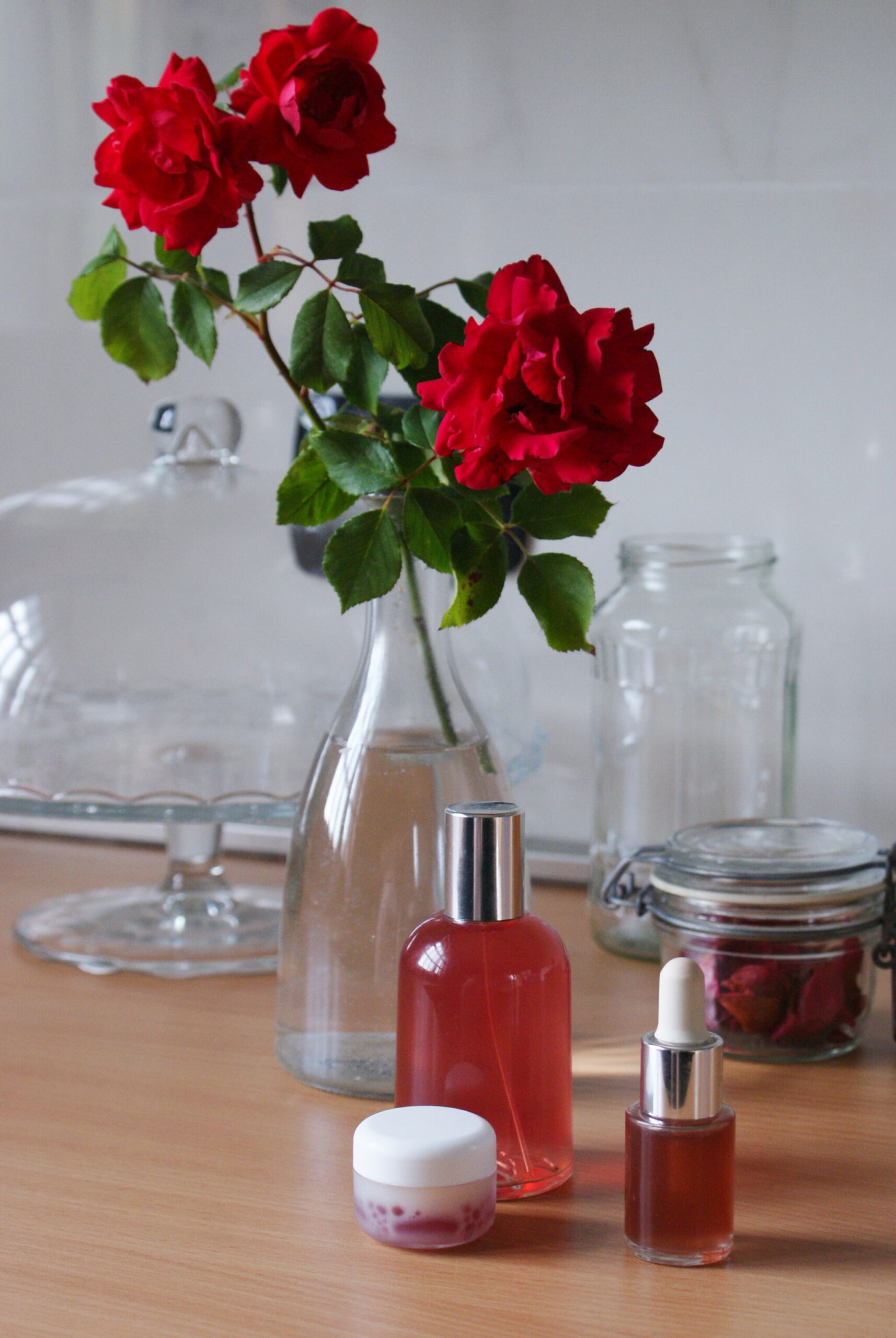 Ready to discover how to make 3 DIY rose skincare products with these easy recipes to try at home?
I filmed a video before Summer to share a tutorial on how to make beauty and skincare products at home from roses. Keep on reading for the recipe!
//
Pronti a scoprire come realizzare 3 prodotti di bellezza e skincare fai da te alle rose seguendo delle facili ricette da fare a casa?
Ho girato questo video appena prima dell'Estate perché volevo condividere un tutorial su come realizzare in casa dei prodotti di bellezza con delle rose. Continuate a leggere per la ricetta!
I hope your Summer was great! I needed a break after the lockdown and spent beautiful days in my country (I told you I was going to do staycation this year!) and now I am ready to start again. September is always so challenging and in case you need some help, you can download my free printable September to-do list. Anyway, this video was filmed before Summer and I prepared 3 DIY rose skincare products at home. Here you find the ingredients and the whole process, but you can also enjoy the video attached below. Don't forget to subscribe to my YouTube channel for more videos!
//
Spero che la vostra Estate sia andata bene! Io avevo bisogno di una pausa dopo la quarantena, così ho passato dei giorni splendidi nel nostro bel paese (vi avevo detto che avrei optato per la staycation quest'anno!) e ora sono pronta a ripartire. Settembre è sempre un mese difficile e, qualora aveste bisogno di una mano, potete scaricare gratis la lista di cose da fare a Settembre. Detto questo, il video è stato girato prima dell'Estate poiché volevo mostrarvi come realizzare 3 prodotti fai da te beauty e skincare alle rose. Qui trovate ingredienti e procedimento completo, ma potete anche guardare il video se vi va, lo trovate qui sotto! E non dimenticatevi di iscrivervi al mio canale YouTube!
***
To make at home these 3 DIY rose skincare products, you'll only need fresh roses and a few tools. It will take you just few minutes to make each products. Ready to start?
//
Per realizzare questi 3 prodotti di bellezza alle rose fai da te vi serviranno solo delle rose fresche e pochi utensili. Ogni prodotto vi ruberà solo qualche minuto! Siete pronti?
DIY rose water // Acqua alle rose fai da te:
1/2 cup of fresh ad washed rose petals // mezza tazza di petali di rosa freschi e lavati
150 ml (5 oz) distilled water // 150 ml acqua distillata
bottle // bottiglietta
Heat the water in a pot and before it boils add the petals. Let it boil for 5 minutes then let it cool down and set for about 30 minutes. Then filter the water and pour it into the bottle. You can use it as a refreshing water for skin or as a tonic. Keep in fridge for about 10 days or add one spoon of alcohol to make it last longer.
//
Scaldate l'acqua in un pentolino e prima che bolla aggiungete i petali. Lasciate bollire per circa 5 minuti, poi spegnete e lasciate raffreddare per circa 30 minuti. Filtrate dunque l'acqua e versatela nella bottiglietta. Potete usarla come acqua rinfrescante per la pelle o come tonico. Conservate in frigo per circa 10 giorni o aggiungete un cucchiaio di alcohol per far durare l'acqua alle rose più a lungo.
DIY rose face serum // Siero viso alle rose fai da te:
1/2 cup of fresh and washed rose petals // mezza tazza di petali di rosa freschi e lavati
1 spoon distilled water // 1 cucchiaino di acqua distillata
mortar // mortaio
cloth // panno
serum ampoule // ampolla per siero
Put some petals into the mortar and start pressing them, gently but firmly. Add one spoon of distilled water and the remaining petals and keep crushing until you get a colored fluid mixed with crushed petals. Now filter it with a cloth and pour the rose serum into the ampoule (keep some apart for later!). The softly colored fluid will give your skin a fresh and healthy look. Just pamper a few drops onto your face in the morning and before going to sleep. Keep in fridge for about 10 days or add preservative to make it last longer.
//
Versate dei petali nel mortaio ed iniziate a schiacciare, gentilmente ma con fermezza. Aggiungete l'acqua distillata ed i restanti petali e continuate a schiacciare, finché non ottenete un mix di petali schiacciati e di liquido di rosa. Ora filtrate il siero in un'ampolla (tenetene poco da parte per dopo!). La sua colorazione delicata darà alla vostra pelle un aspetto fresco e sano. Per usarlo, semplicemente massaggiate qualche goccia mattina e sera sul viso. Conservate in frigo per circa 10 giorni o aggiungete del conservante per farlo durare più a lungo.
DIY rose lip balm // Balsamo labbra alle rose fai da te
1 spoon karite butter // 1 cucchiaio di burro di karité
1 spoon of DIY rose serum (see previous point) // 1 cucchiaio di siero alle rose fai da te (vedi sopra)
lip balm container // barattolino per balsamo labbra
Heat and melt the karite butter in a pot then let it cool down. Once cooled, pour it into the container, add the rose serum and mix. Put in freezer for about 30 minutes to set. Use it with clean fingers to give your lips a super soft feeling. Keep ion fridge for about 10 days or add preservatives to make it last longer.
//
Scaldate e fate sciogliere in un pentolino il burro di karité, poi fatelo raffreddare. Una volta freddo, versatelo nel barattolino, aggiungete il siero alle rose e mescolate. Mettete in freezer per 30 minuti per far indurire il balsamo, poi usatelo con le dita pulite ogni volta che volete della labbra morbidissime! Conservatelo in frigo per 10 giorni o aggiungete del conservante per farlo durare più a lungo.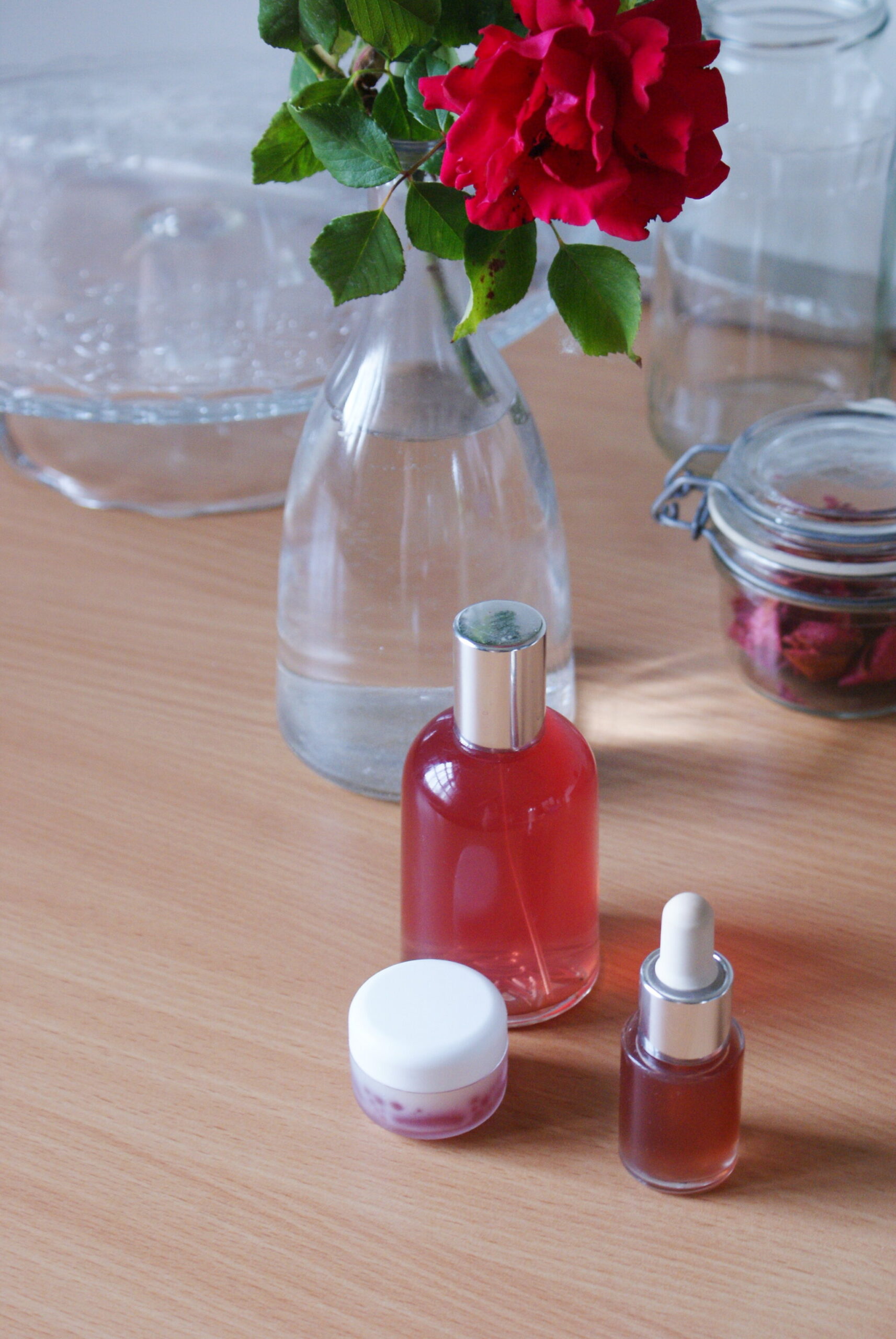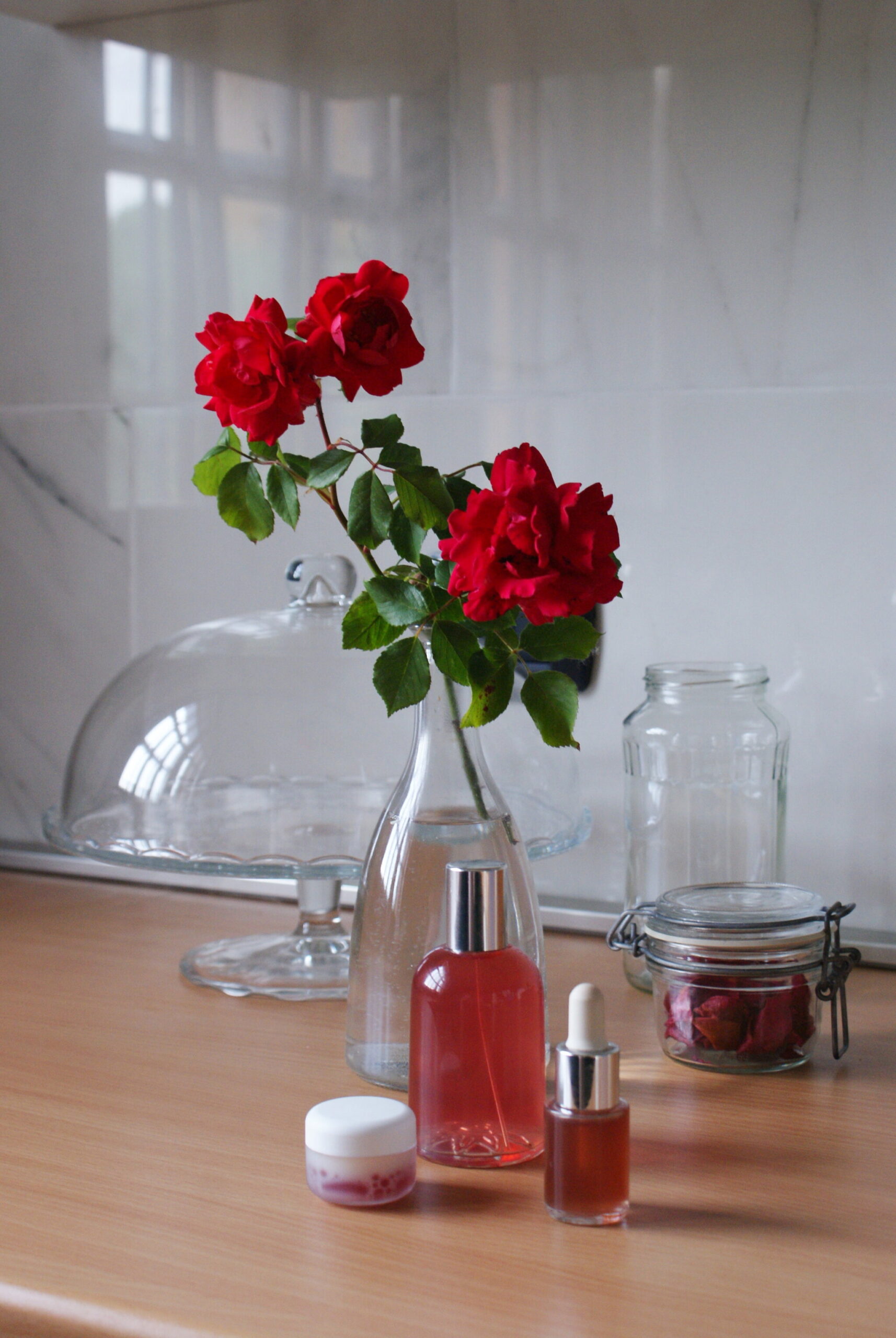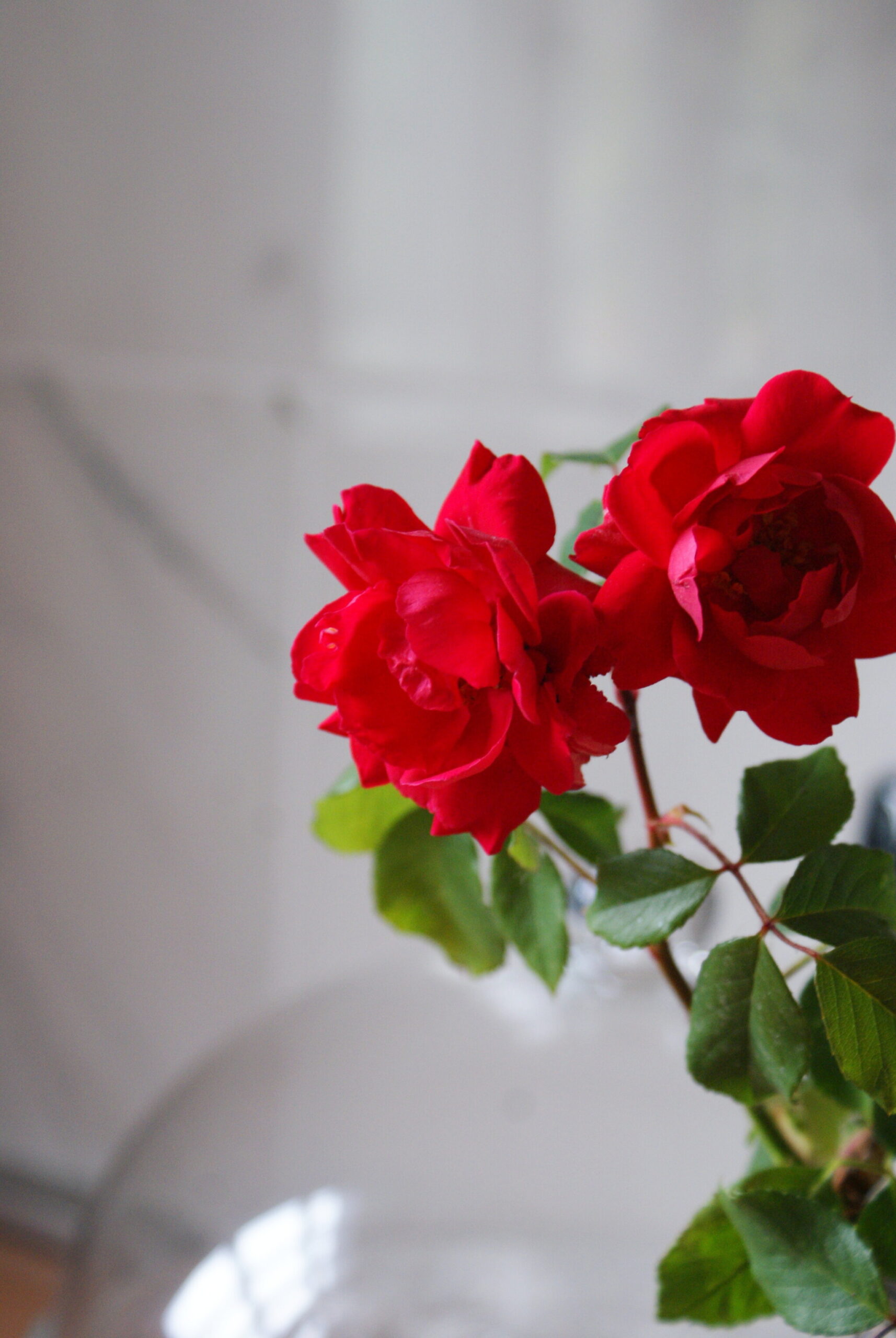 Voilà! It was easy, wasn't it? After Summer, our skin needs an extra care. I already talked about transition from Summer to Fall skincare routine, so this year I decided to add a little help for an extra face cleansing and treatment. I discovered Anlan and their amazing face and body accessories. I was looking for something that could help me with a deep facial cleansing and I opted for their ultrasonic skin scrubber. It includes ultrasonic cleaning which is effective to remove dead skin, reduce acne and generally is perfect as a whole facial treatment in one. It's really easy to use: you just need to prepare your skin with steam (or after the shower) to open your pores then you switch it on and pass the spatula onto your skin, with gentle movements, as you are doing a massage. The product comes with instructions to know more about the treatment but you can also find tutorials on their website. Win win! I have been using it for about two weeks now and I already see an improvement: my skin looks smoother and cleaner. That's definitely the help I was looking for! A little gift for you: use the code "Elisa" to save 20% when purchasing this skin scrubber!
//
Voilà! Era facile, no? Dopo l'Estate la nostra pelle ha bisogno di attenzioni extra. Vi avevo già parlato di come passare dalla skincare estiva a quella autunnale e quest'anno ho deciso di aggiungere un piccolo aiuto per un trattamento extra della pelle. Ho scoperto Anlan ed i loro accessori per la cura e la pulizia del viso e ho scelto di prendere la spatola scrub ad ultrasuoni per pulire a fondo la pelle. Promette di ridurre punti neri, eliminare cellule morte, ridurre segni di fatica e minimizzare le rughe. Insomma, non ho saputo dire di no! Per usarla dovete solo aprire prima i pori, sia con del vapore o con una doccia calda, poi accendere l'apparecchio e passarlo con movimenti delicati simili ad un massaggio facciale. Sul loro sito ci sono anche video tutorial per capire come fare il trattamento. Io sto usando questo scrubber da circa due settimane ma già vedo qualche risultato: la pelle appare più morbida ed ingenerale più pulita. Secondo me merita una prova, dato anche il prezzo più che competitivo! Un piccolo regalo per voi: usate il codice "Elisa" per uno sconto del 20% su questo articolo!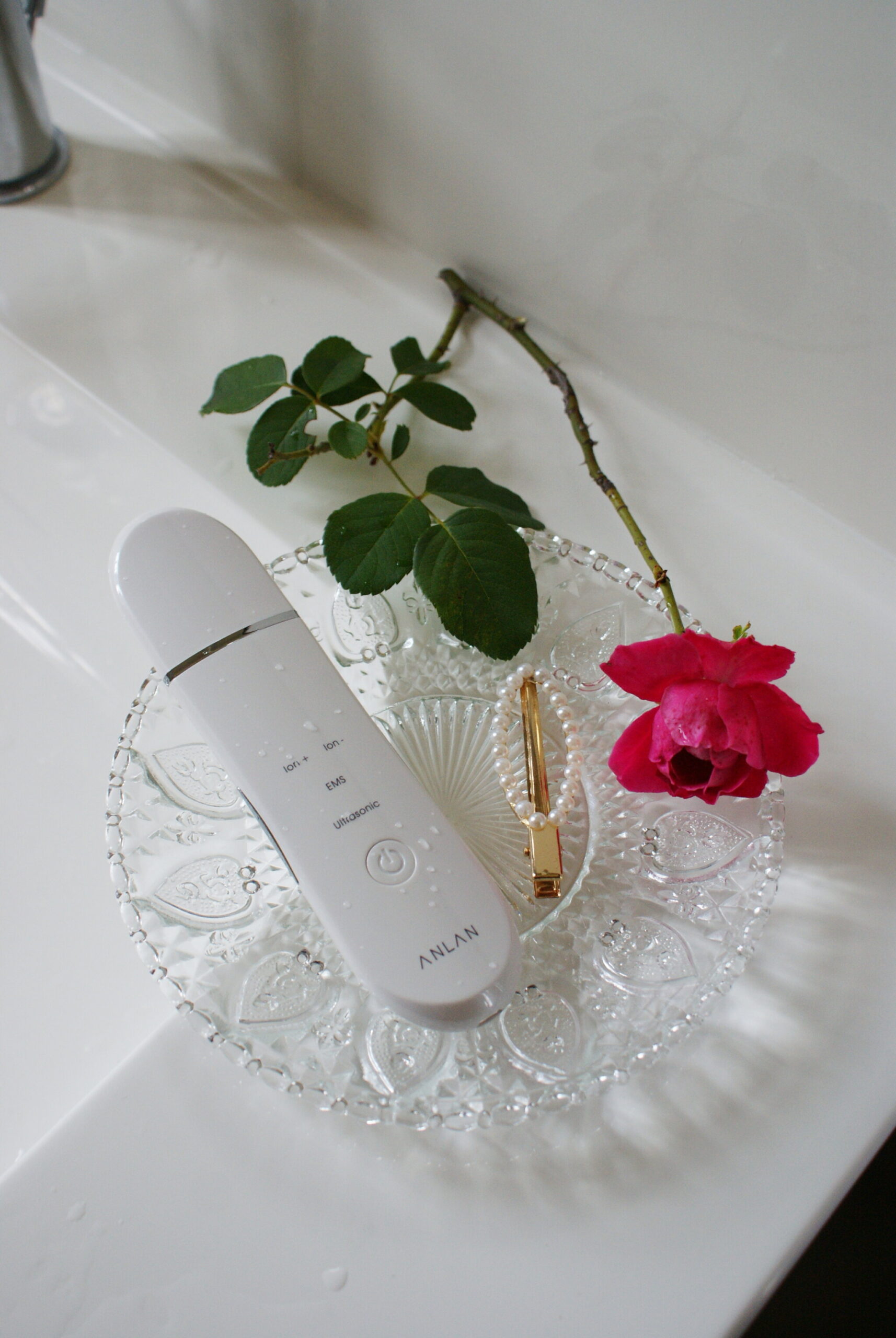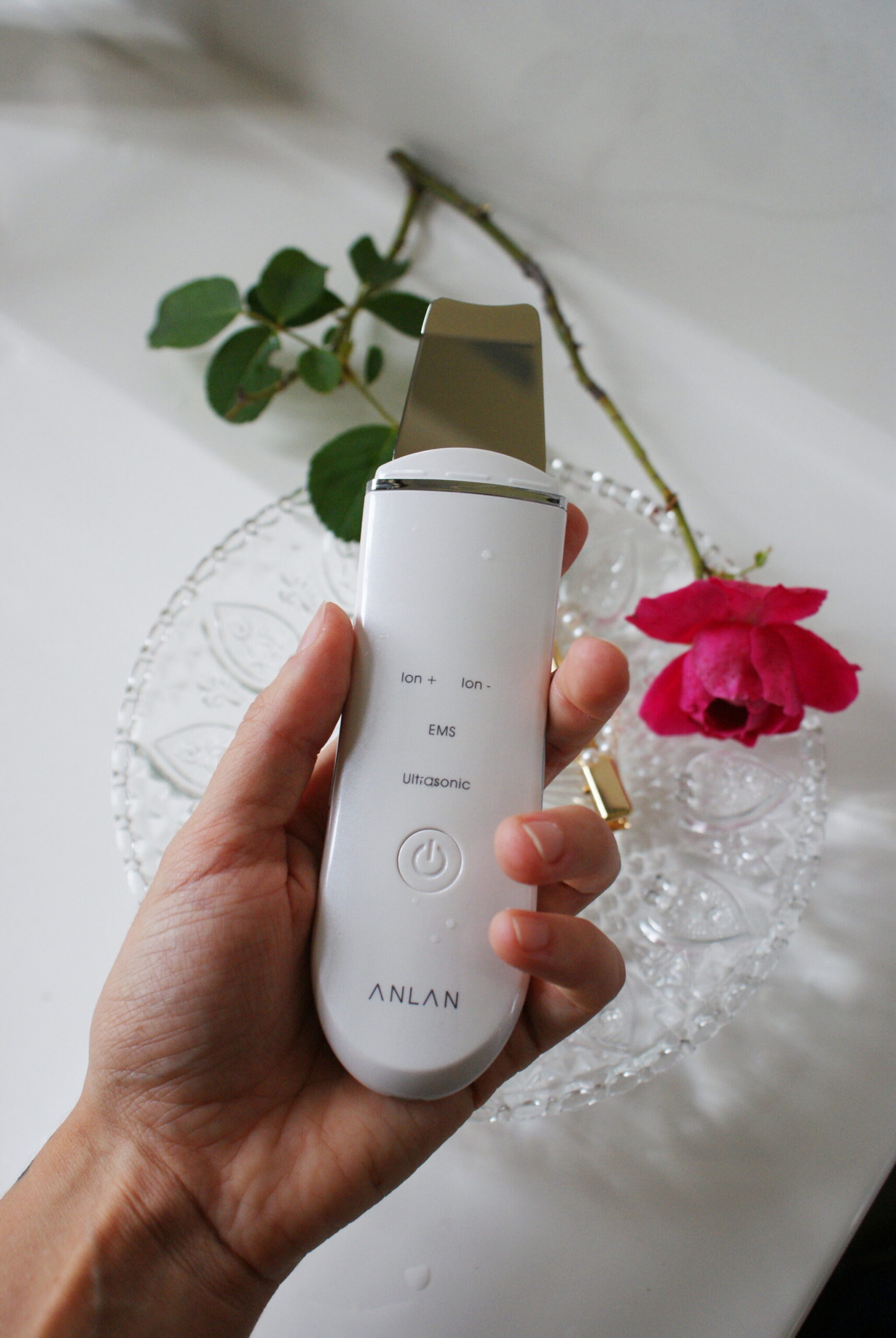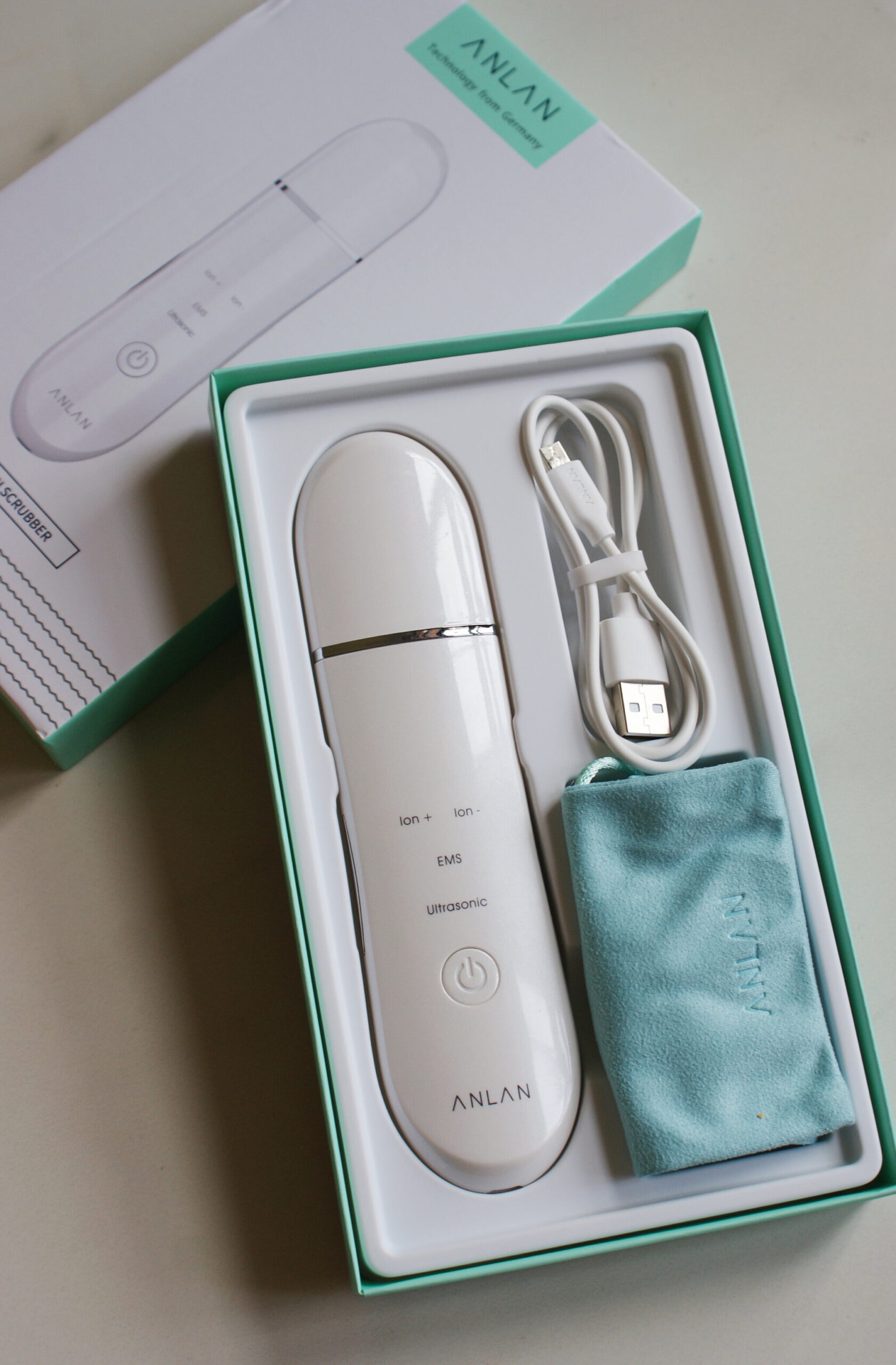 Did you like the post? Pin it on Pinterest!
This post is in collaboration with Anlan. Opinions are my own, I was not paid to talk about the products.
Questo post è in collaborazione con Anlan. I prodotti di cui si parla nell'articolo mi sono stati inviati dall'azienda a scopo valutativo, ma esso rispecchia la mia opinione in modo trasparente. Non sono stata in alcun modo pagata o ricompensata per parlare bene dei prodotti.