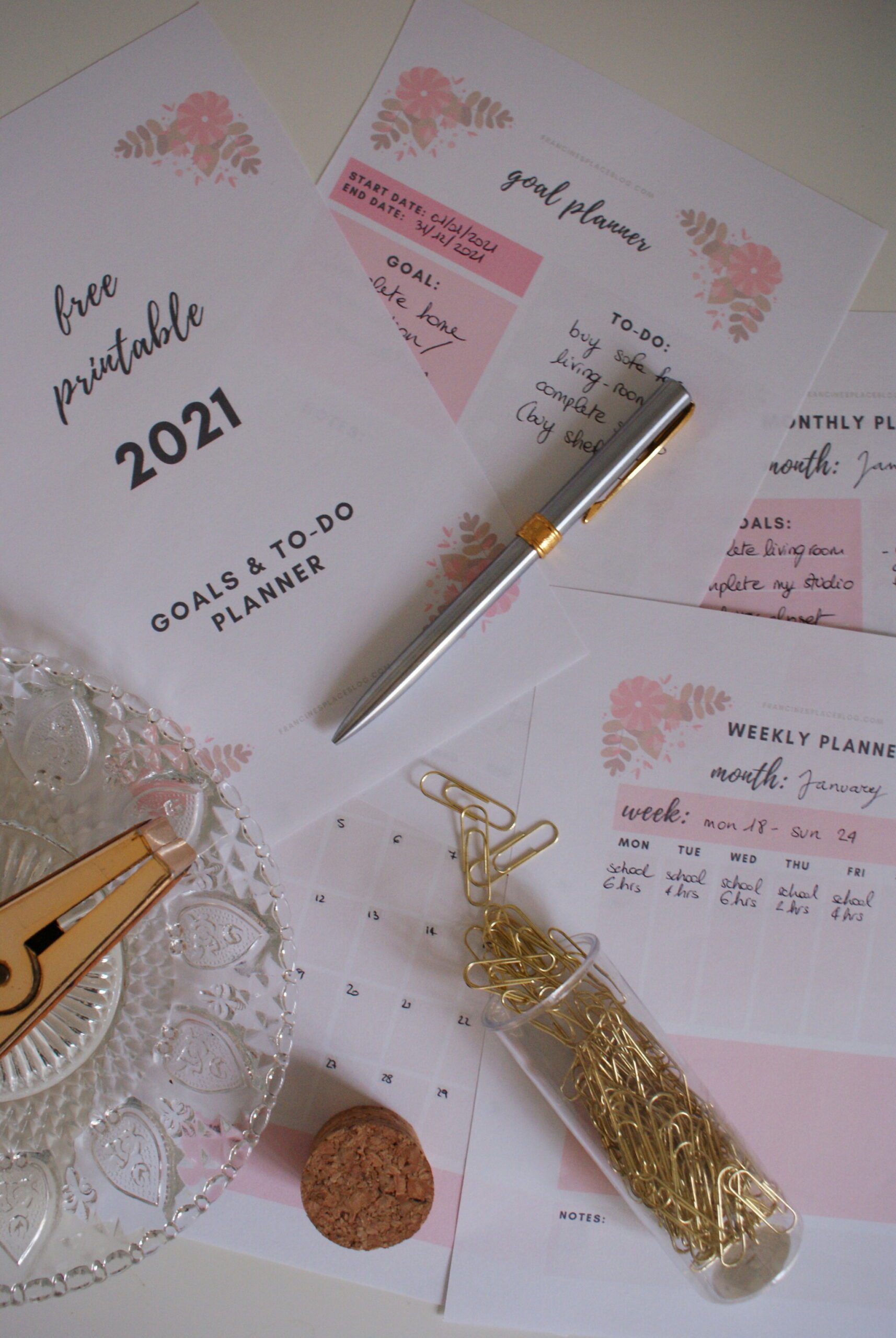 Looking for the ultimate free printable 2021 monthly and weekly goal planner? Download the pdf for free, no registration required!
This useful monthly and weekly free printable goal planner will help you to set and plan your 2021 goals and to-do lists and track your achievements. A complete pdf planner that you can print and personalize depending on your needs!
Happy new year guys!!! If there's something I love spending time for, it's setting up my new year's planner! I can't stay without my planner (I actually write down everything I do) and this is why I created this free printable 2021 monthly and weekly goal planner. Keep on reading to download your pdf copy!
***
Guide to the 2021 goal planner:
I created 7 pages + 1 cover page. Inside this free printable 2021 goal planner, you'll find:
a cover (print x 1)
a goal planner (print x as many goals as you want to achieve this year)
a monthly calendar (print x 10)
a monthly calendar with 6 weeks (print x 2 for May and August 2021)
a monthly planner (print x 12)
an at-a-glance weekly planner (print x 52)
an hour-by-hour weekly planner (2 pages, print each x 52)
The planners and the calendar are empty so that you can fill them with the month name, the month calendar days and week number (there are 52 weeks in 2021, so print x 52 and then divide them by month). You can also write notes and track your goal progress thanks the to-do list (the goal planner has a to-do list to help you figure out how to achieve it by steps).
>>> Download the free printable 2021 monthly and weekly goal planner here! <<<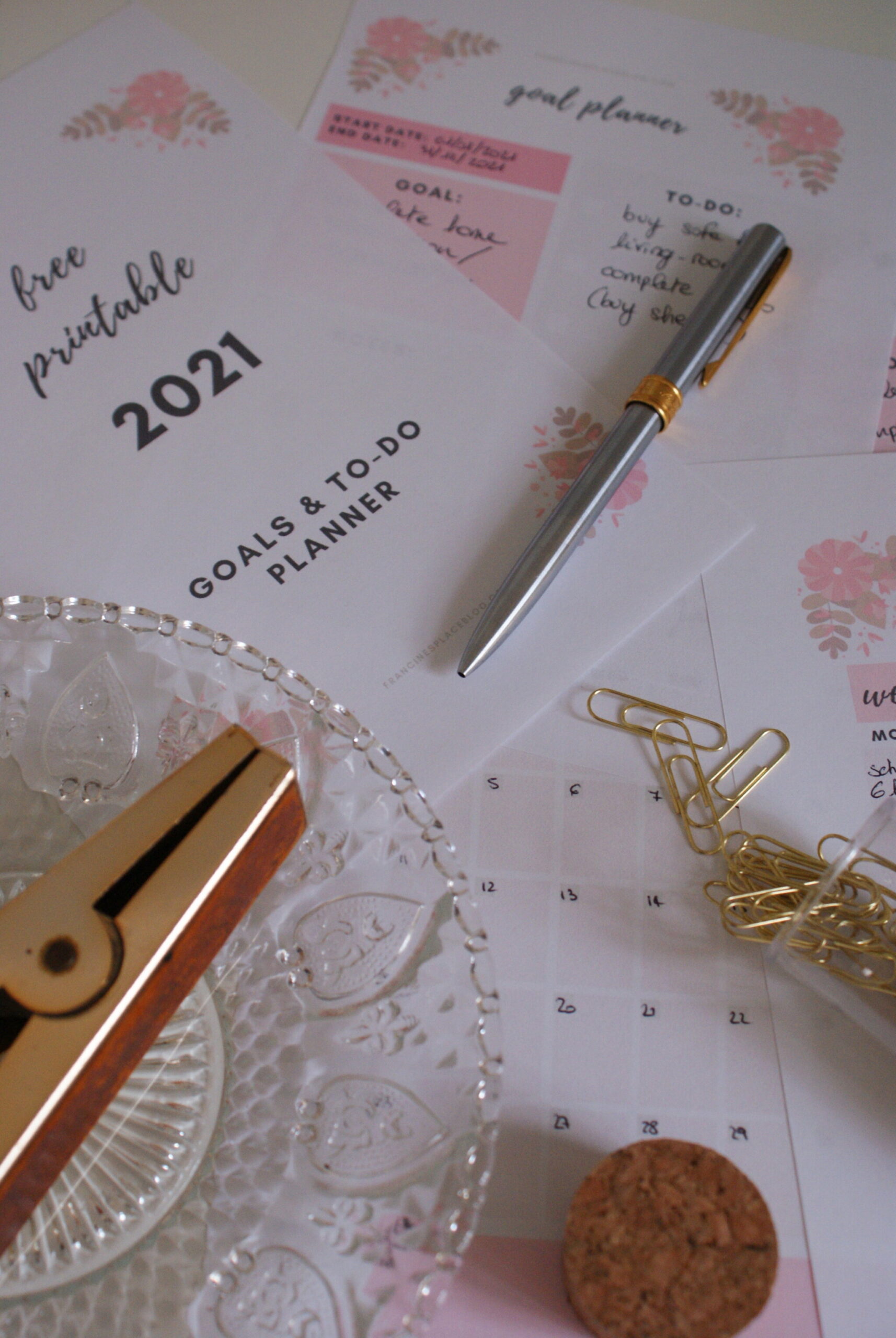 Did youlike the post? Pin it on Pinterest!