Looking for tips on how to declutter and organize your kitchen to get a minimalist space, maybe in one day? You're in the right place!
If you dream about a minimalist and decluttered kitchen, follow these easy and quick tips to get it organized in one day!
Have you looked around your kitchen lately? On a scale of 1 to 10, how cluttered would you say it is? If your goal is to jump on the minimalist trend, then start by clearing out your space with these simple tips on how to declutter and organize your kitchen. You can get it done in one day, promised!
***
Invest in better cookware and kitchen accessories
The more you spend, the less you spend. Nothing more true! It's important to invest in good cookware and kitchen accessories so you don't have to buy new ones every year. Choose neutral-colored cookware and accessories that will blend in well with any color scheme you choose to adopt in the future. Get rid of excess pieces that are of poor quality or that you barely use. The same rule applies to appliances: just because everyone has an air fryer it doesn't mean you have to buy one! Try not to occupy too much cupboard space with unnecessary items and, when cleaning out your kitchen, count how many duplicates you have: for example, the knives in your cutlery drawer or on your tabletop. Get rid of all those bread knives you barely use and give any unopened knife sets to your friends!
Declutter your kitchen countertop
A rule for creating a neat and clean kitchen area is to make sure that the kitchen top is free from clutter. All appliances must be neatly stored away. You can keep things that you regularly use close by (like herbs, cooking spoons, bread or tea boxes etc.), but be sure that they match well together and purchase aesthetically pleasing containers to keep them organized but without the clutter look. A pro tip? Choose pieces that match the top colour so they will blend with it!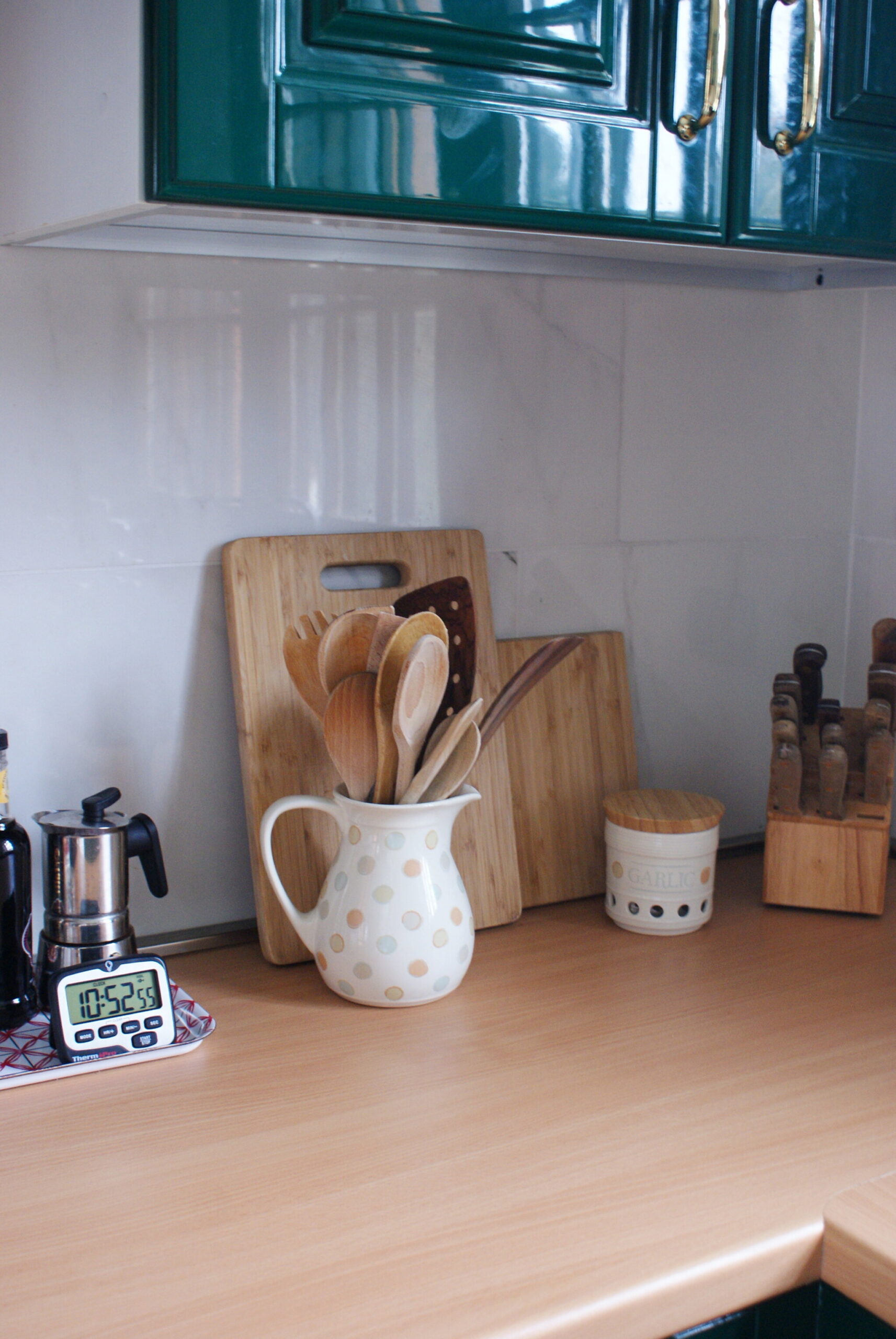 Storage is everything
This is probably the hardest part: try to keep everything stored correctly. When cleaning your countertops, it's important to resist the urge to simply throw everything in the cupboards, pantry, or fridge. These spaces need to be streamlined too. Buy jars and neutral containers to store items in your fridge and pantry. Keep your drawers and cupboards neat too with organizers and dividers. Don't want to buy new ones? Use plastic containers like the ones you usually get when you buy veggies or food, I use them to storage almost anything in my pantry and I also feel so proud to reuse plastic with no waste!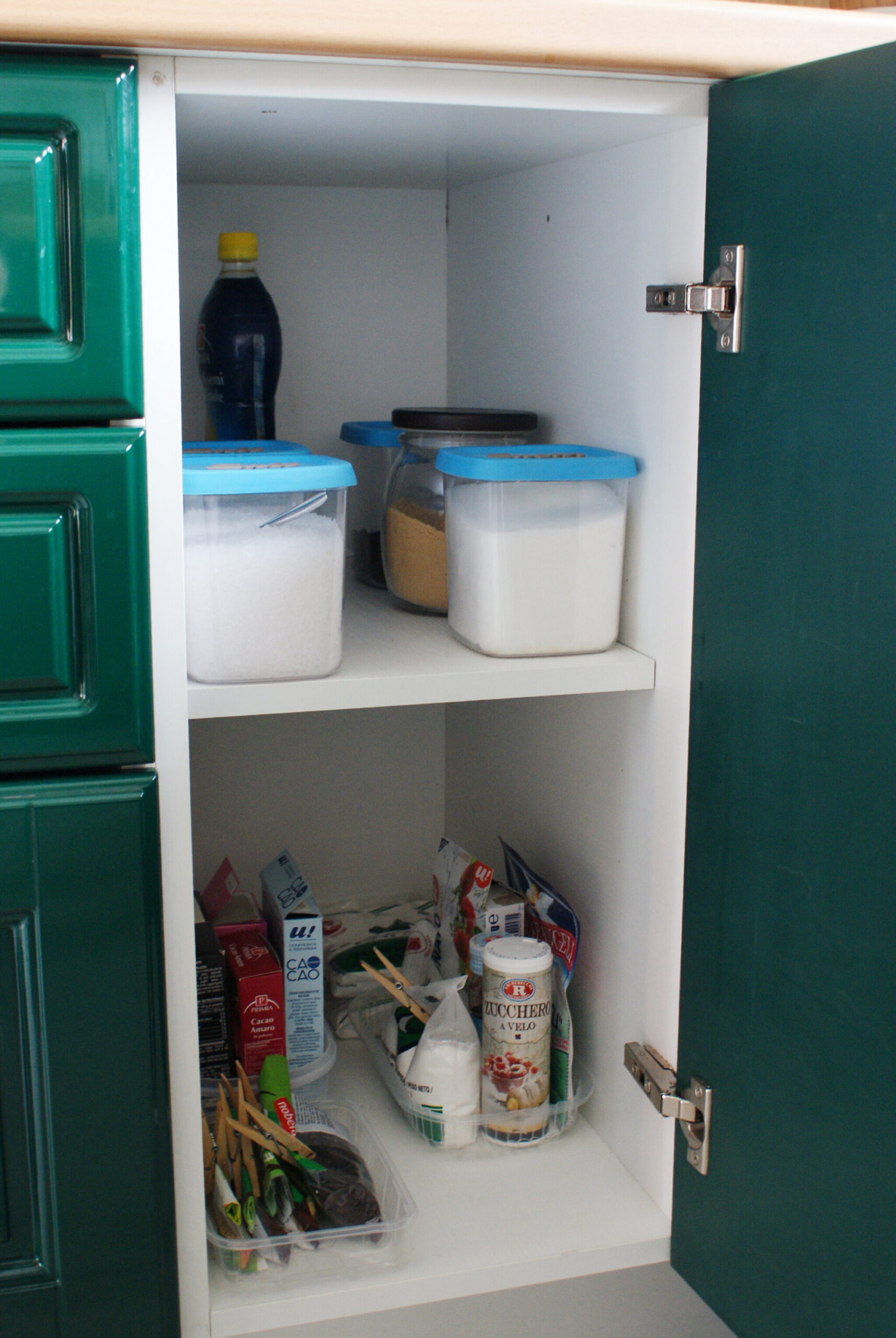 Don't forget to decorate!
Even if you want a minimalist kitchen, try to make it feel actually yours by adding some decorations that avoid the anonymous effect. We spend a lot of time in our kitchen and we must feel comfortable in it! So, choose a few decor pieces that can decorate and give some personal style to your kitchen, like your fancy dinnerware, a beautiful fruit basket, a cake stand, flowers and so on. Don't overdo (remember to keep the top clean!) but keep in mind that without your personal taste, you'll only get a boring, decluttered kitchen. So, have fun!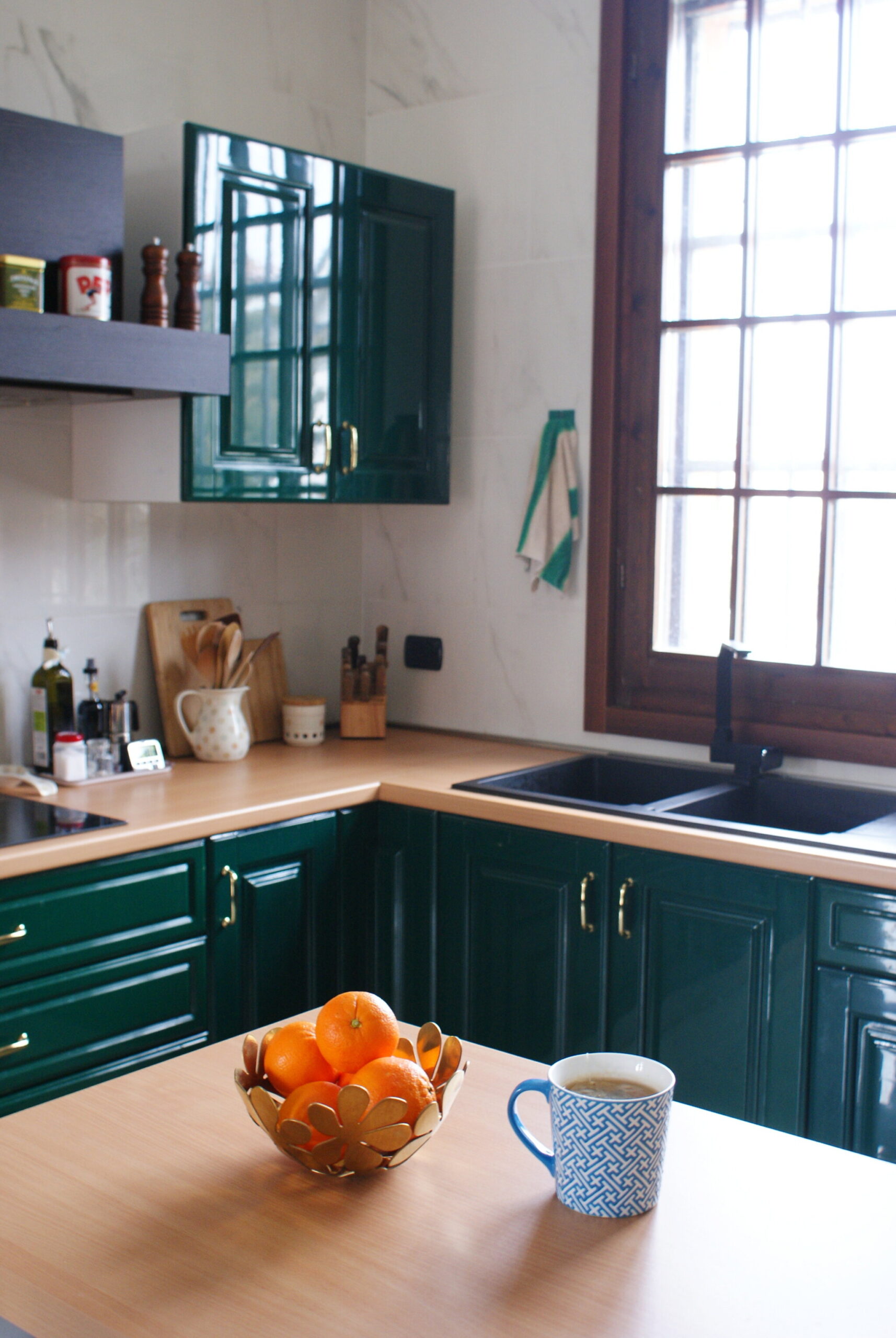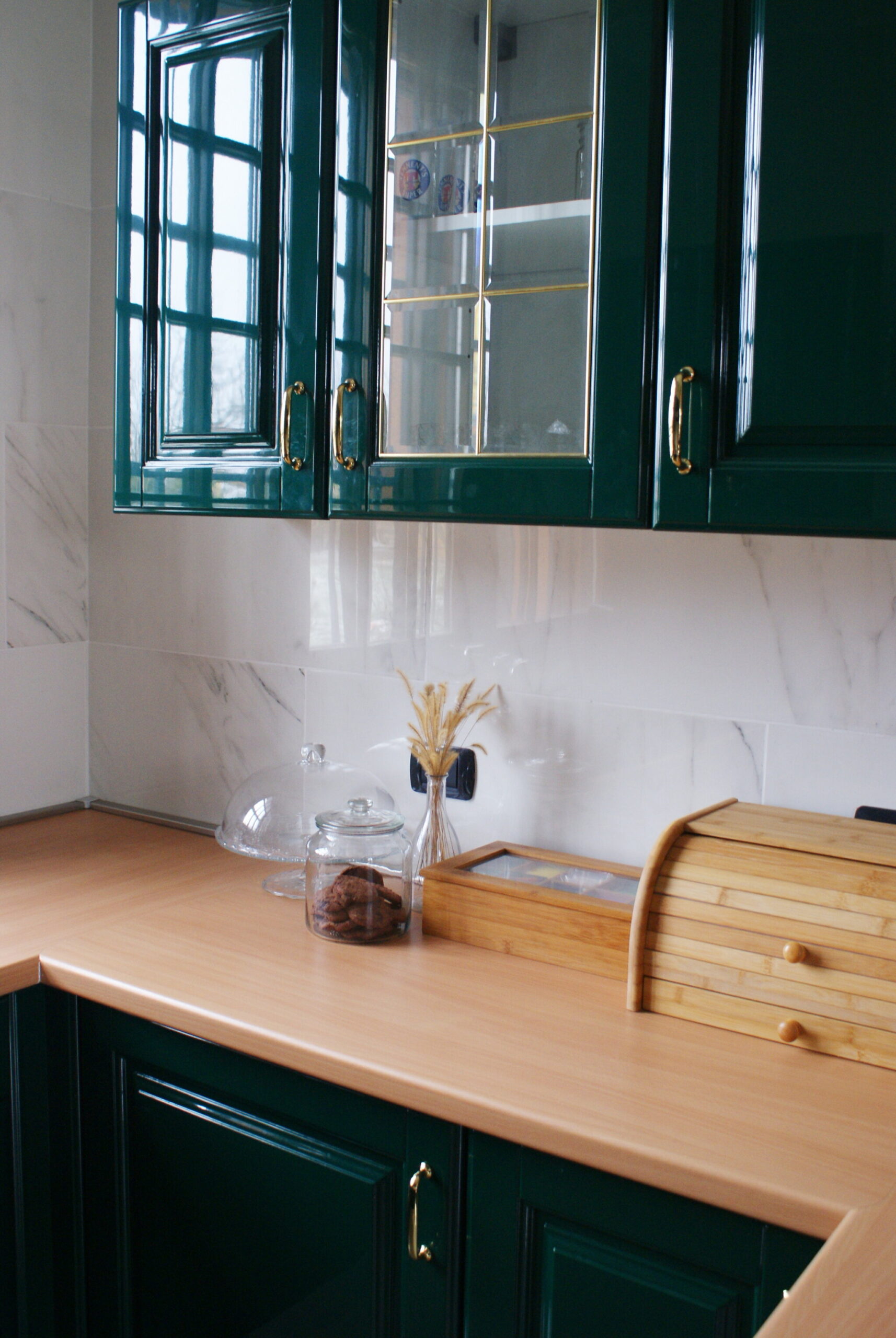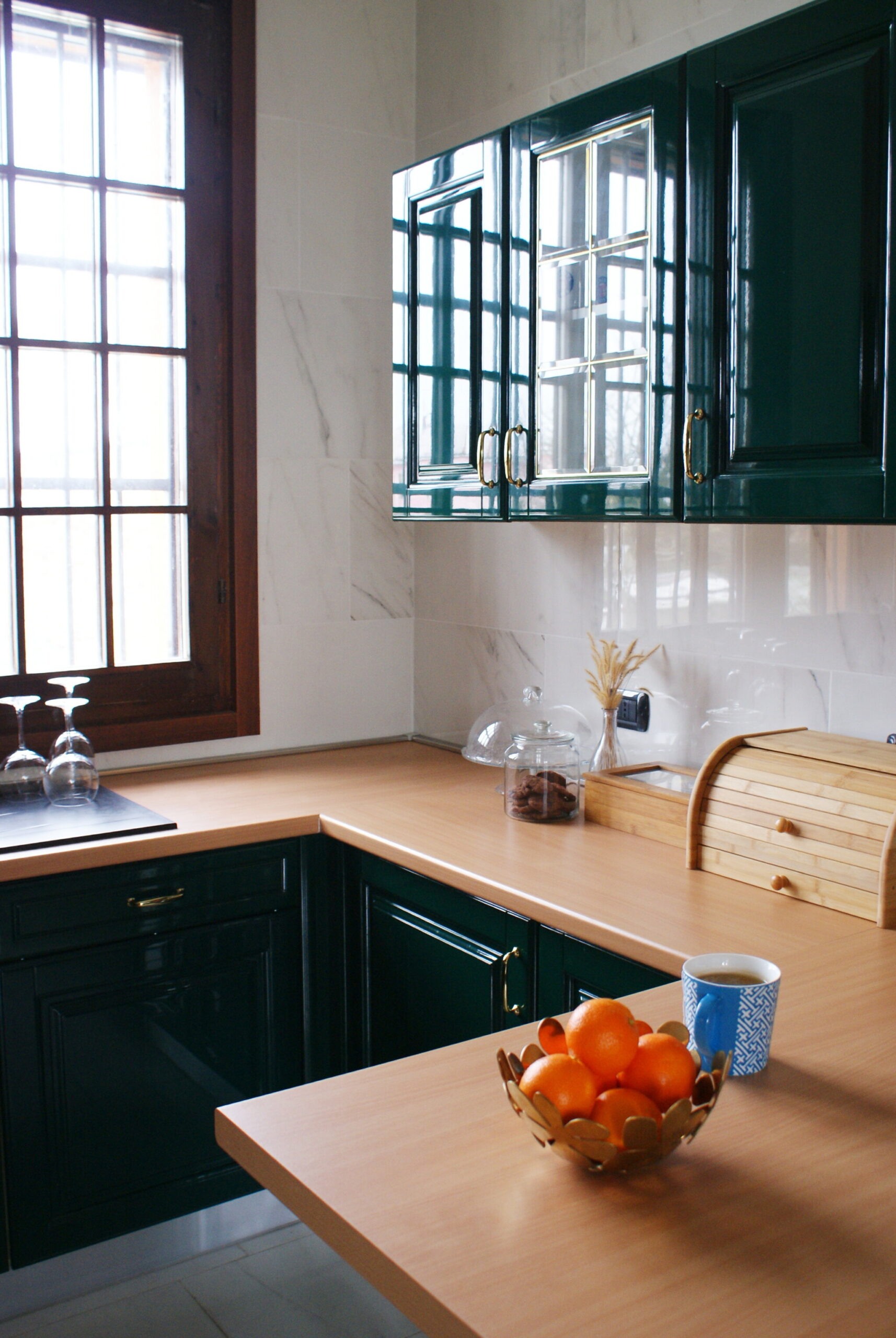 As you can see, cleaning out your kitchen and getting rid of unnecessary clutter is just few easy steps away, so don't waste time and get your minimalist kitchen today!
Did you like the post? Pin it on Pinterest!