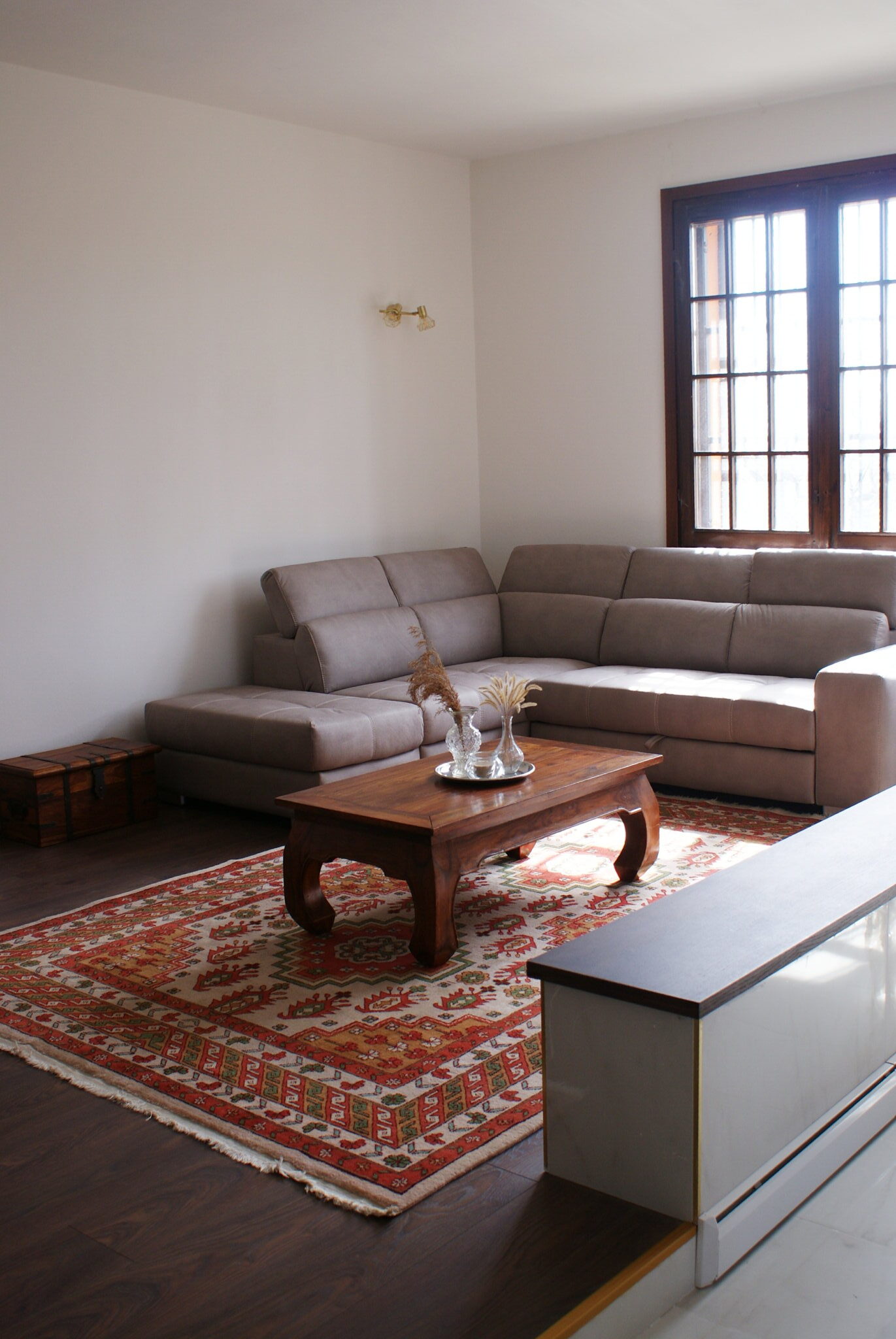 Discover these five inexpensive ways and tricks to make your home look more expensive in no time!
If you want to make your home look luxurious on a budget, these tips are perfect for you: inexpensive, effective and so easy to put into practice!
//
Scoprite questi cinque modi e trucchi economici per far sembrare la vostra casa più costosa in pochissimo tempo!
Se volete che la vostra casa appaia lussuosa senza spendere una fortuna, questi consigli sono perfetti per voi: economici, efficaci e facili da mettere in pratica!
Amazing homes may have different styles, design and looks but they all follow some common "rules". So, achieving a luxurious feeling in your own home can be easier than we think, if you understand those basic principles. And yes, you can do that even on a budget and with no decor skills at all. Let's discover 5 inexpensive ways and tricks to make your home look more expensive!
//
Le cose più belle possono avere stili, design e aspetti differenti, ma tutte seguono alcune "regole" comuni. Dunque, ottenere quella sensazione di "lusso" anche a casa vostra può essere più semplice di quanto pensiate, se riuscite a capire quei pochi principi di base. E sì, potete farcela anche a costo quasi zero e senza alcuna conoscenza al riguardo. Ho la vostra attenzione adesso? Scopriamo insieme i 5 modi e trucchi per fare sembrare la vostra casa più costosa!
***
Opt for a neutral palette // Optate per una palette neutral
A neutral palette will help you to create an armonious and aesthetic space and, at the same time, will let you free to add a contrast piece that will give personality to the room, like a bright color sofa or a rug. Also, it's easier to decorate when everything sticks to the same palette and the final result is a relaxing space that's so pleasant to look at.
//
Una palette neutrale vi aiuterà a creare un ambiente armonioso ed estetico e, allo stesso tempo, vi lascerà la libertà di scegliere un pezzo che sia a contrasto con il resto e che dia personalità alla stanza, come un divano super colorato od un tappeto originale. Inoltre, decorare secondo una palette predefinita è molto più semplice ed il risultato finale è un ambioente rilassante e piacevole da ammirare.
Keep spaces minimal // Create ambienti minimal
When it comes to creating the perfect interior spaces, it's important for them to be purposeful and comfortable, not only good-looking. With this in mind, try to infuse rooms with the minimum level of clutter possible: only include the furniture that you need and don't fill your rooms with useless objects and decorations, but opt for few, beautiful pieces. Also, organization is the key, so hide everything you can in drawers, cabinets, boxes and so on: a decluttered home will instantly look more elegant and aesthetic.
//
Quando si tratta di creare un ambiente perfetto, è importante che esso sia accogliente e non solo bello da guardare. Con questo in mente, cercate di liberare le vostre stanze da tutto ciò che ingombra: scegliete solo mobili che davvero vi servano e non riempite la casa di oggetti e decorazioni inutili, ma optate per pochi, ricercati pezzi. Inoltre, organizzare è tutto, quindi nascondete tutto ciò che potete in cassetti, mobili, contenitori e via dicendo: una casa ben organizzata sembrerà subito più elegante ed esteticamente appagante.
Mix fabrics and textures // Mixate tessuti e materiali
On the contrary, when it comes to fabrics, you can never really have too many, just as seen on https://www.architectureartdesigns.com/. Curtains, blankets layering on your sofas, cushions, rugs and so on. Fabrics help to define the living area and automatically create a sense of comfort and coziness; just try to stick to the same palette and you won't go wrong. The same for the textures: play with material contrast and mix wood, metals, stones, ceramics, glass and anything you want. Extra tips? A touch of gold and mirrors will always help to make a space look more luxurious!
//
Al contrario, con i tessuti pare non siano mai troppi! tende, coperte ripiegate sul divano, cuscini, tappeti e così via. I tessuti aiutano a definire un ambiente vissuto, creando quel senso di comfort e calore che rende una casa accogliente e piacevole da vivere. Lo stesso vale per i materiali: giocate con i contrasti e mixate legno, metalli, pietre, ceramiche, vetro e qualunque cosa vogliate. Un consiglio extra? Un tocco di oro e degli specchi aiutano sempre a rendere un ambiente più lussuoso!
Invest on a statement piece // Investite su un pezzo di decor davvero unico
The statement piece is something that acts as the "subject" for the entire room: statues, ornaments, paintings and generally any decor piece. Or, as seen on https://www.sognidicristallo.com, lighting can be the statement piece as well. Ultimately, it's something that makes the whole room pop and look unique. So, you should invest on a statement piece to make your home actually yours. This doens't mean that you have to spend a fortune: you can find great decorations in vintage or flea markets. I've found so many great pieces for a ridiculous price!
//
Il pezzo esclusivo è quel qualcosa che agisce quasi da "soggetto" per l'intera stanza: statue, ornamenti, dipinti ed in generale qualunque oggetto di decor. Persino l'illuminazione può diventare un pezzo esclusivo, come un bellissimo lampadario o delle applique di design. Insomma, è quell'oggetto che dà carattere all'ambiente e rende la casa davvero vostra. Questo non vuol dire che dobbiate spendere una fortuna per averne uno: potete trovare meravigliosi oggetti di decor nei mercatini vintage e dell'usato. Io ho acquistato dei pezzi bellissimi a dei prezzi davvero ridicoli!
Don't forget to add some art // Non dimenticatevi dell'arte
Some people worry that adding art will make their home wind up looking like a gallery especially because they don't know how and where to place it. Generally, this isn't a risk because paintings or prints rarely detract from a room, especially if you place them strategically. The key is to keep it minimal, again. Or, at least, in the most of the rooms (or you'll get that cluttered look we were talking…). Choose art pieces that go with the rest of your decor or opt for a contrast print or painting to make it your statement piece. If you're not sure about the display, you can lay your art pieces on the floor or furnitures and, in case, postpone the wall placement as I did!
//
Alcune persone temono che aggiungere dei pezzi di arte faccia sembrare la loro casa una sorta di galleria, ma questo perché, tante volte, non hanno bene idea di come posizionarli. In genere, una stampa o un quadro difficilmente tolgono bellezza ad una stanza, ma, anche qui, è importante non strafare. O, quantomeno, nella maggior parte dei casi. Se da una parte è bella una parete piena di stampe o dipinti, dall'altra rischia di creare quell'effetto di ingombro di cui parlavamo. Inoltre, scegliete pezzi che stiano bene con le altre decorazioni e la palette scelta, oppure puntate su un qualcosa a contrasto, ma che diventi quindi il pezzo esclusivo della camera. Se, poi, avete timore di ripensamenti sul posizionamento, partite appoggiando i quadri per terra o sui mobili e posticipate il momento in cui li appenderete, come ho fatto io!
I hope you found these 5 inexpensive ways and tricks to make your home look more expensive useful and fun to read! Let me know your thoughts!
//
Spero abbiate trovato questi 5 modi e trucchi economici per fare sembrare la vostra casa più costosa utili e divertenti da leggere! Fatemi sapere cosa ne pensate!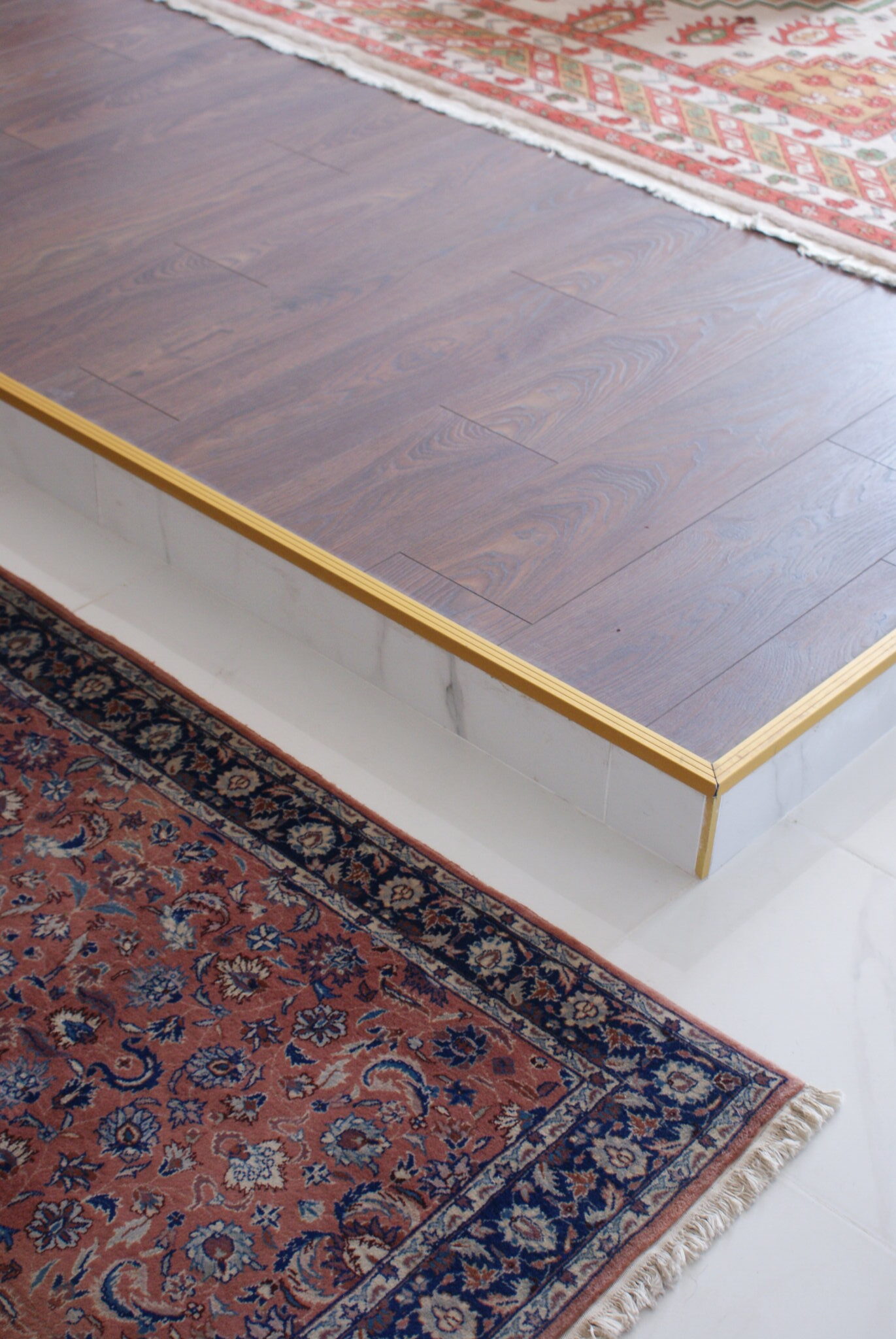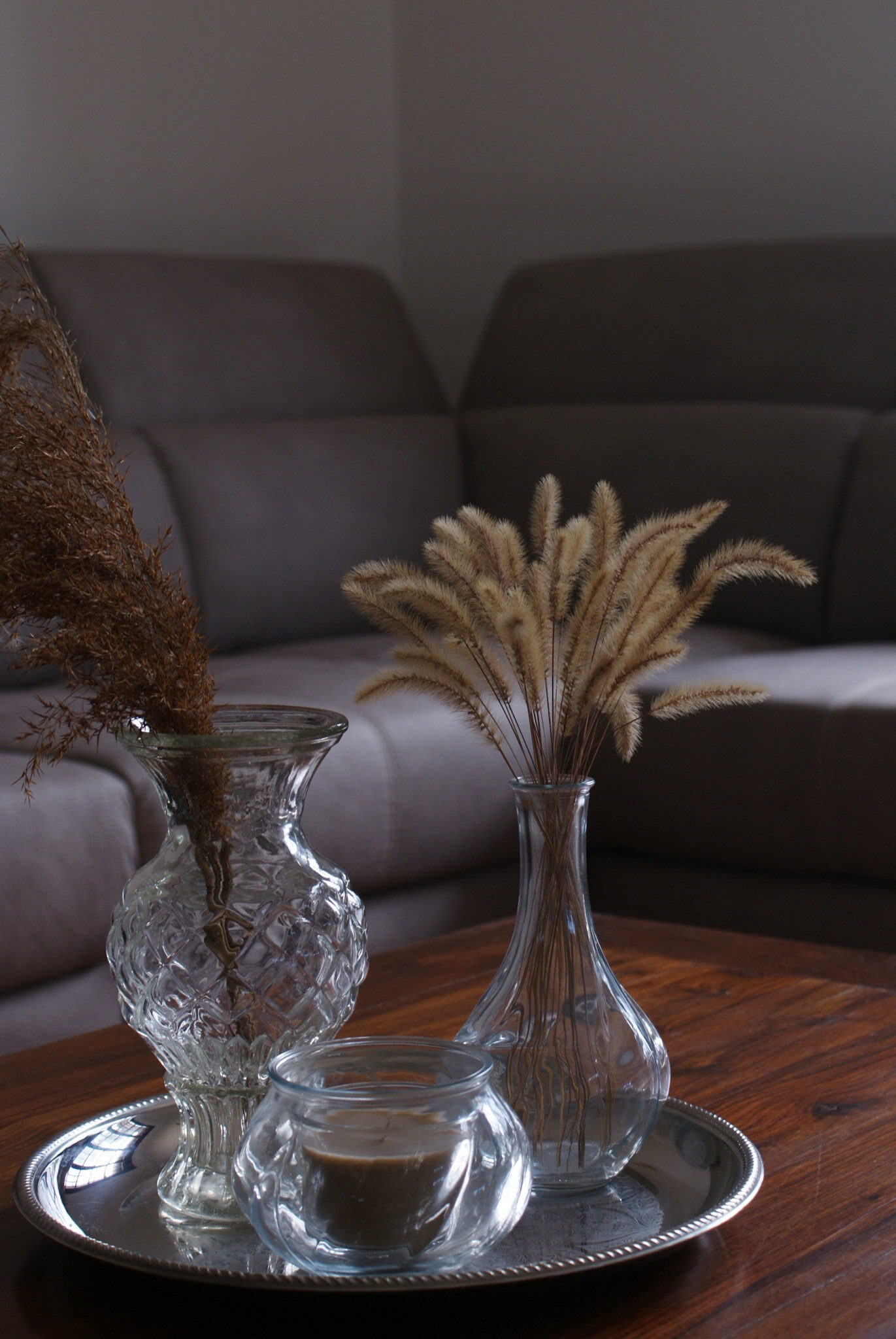 Did you like the post? Pin it on Pinterest!