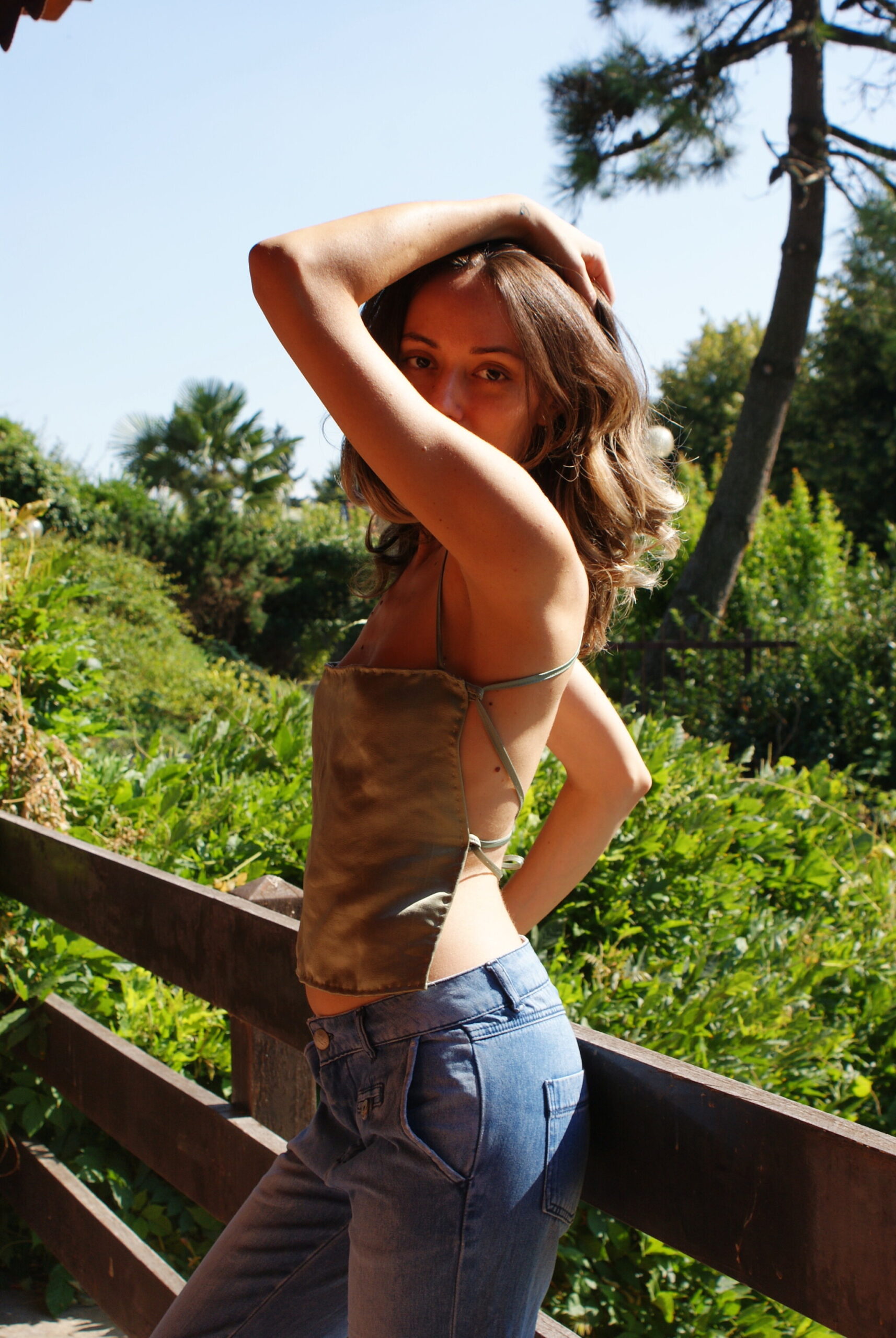 Looking for an easy sewing tutorial on how to make at home a DIY backless silk or satin crop top? Keep on reading!
We have seen this lace up silk or satin backless crop top almost everywhere in the last months, now you can make yours in few minute with this DIY easy tutorial!
I was browsing around for some Summer shopping and I noticed that this kind of crop tops are sold for such expensive prices! This is why in the end I opted to make myself one; I liked the Are You Am I and Reformation tops, so this is the inspired DIY version. Some time ago I shared a DIY satin tube top and a DIY off shoulder top, today let's see hot to make a DIY backless crop top in few minutes and almost for free!
***
You need:
satin or silk fabric
3 mt (118 in) of ribbon (same or matching color)
needle and thread
scissors
pins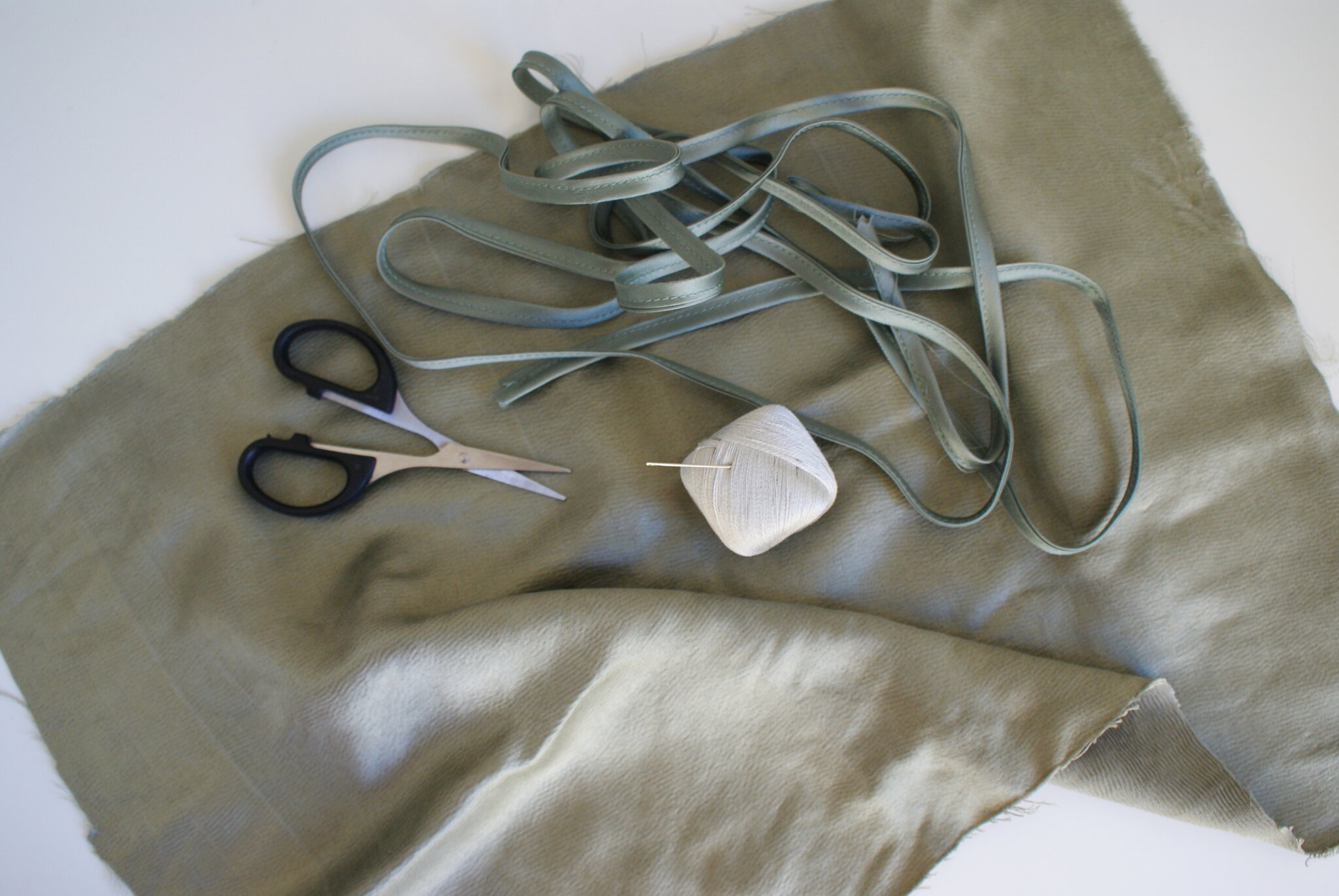 How to:
1)
Cut a rectangle of fabric with these measures: width as the half of your chest circumference, height as the measure from where the square neckline will be to a few centimeters below the navel.
2)
Sew the four hems. I handsew and it took me about 30 minutes, if you use the sewing machine you will finish in way less time! And if you need a refresh, here you can find an easy sewing guide to basic stitches.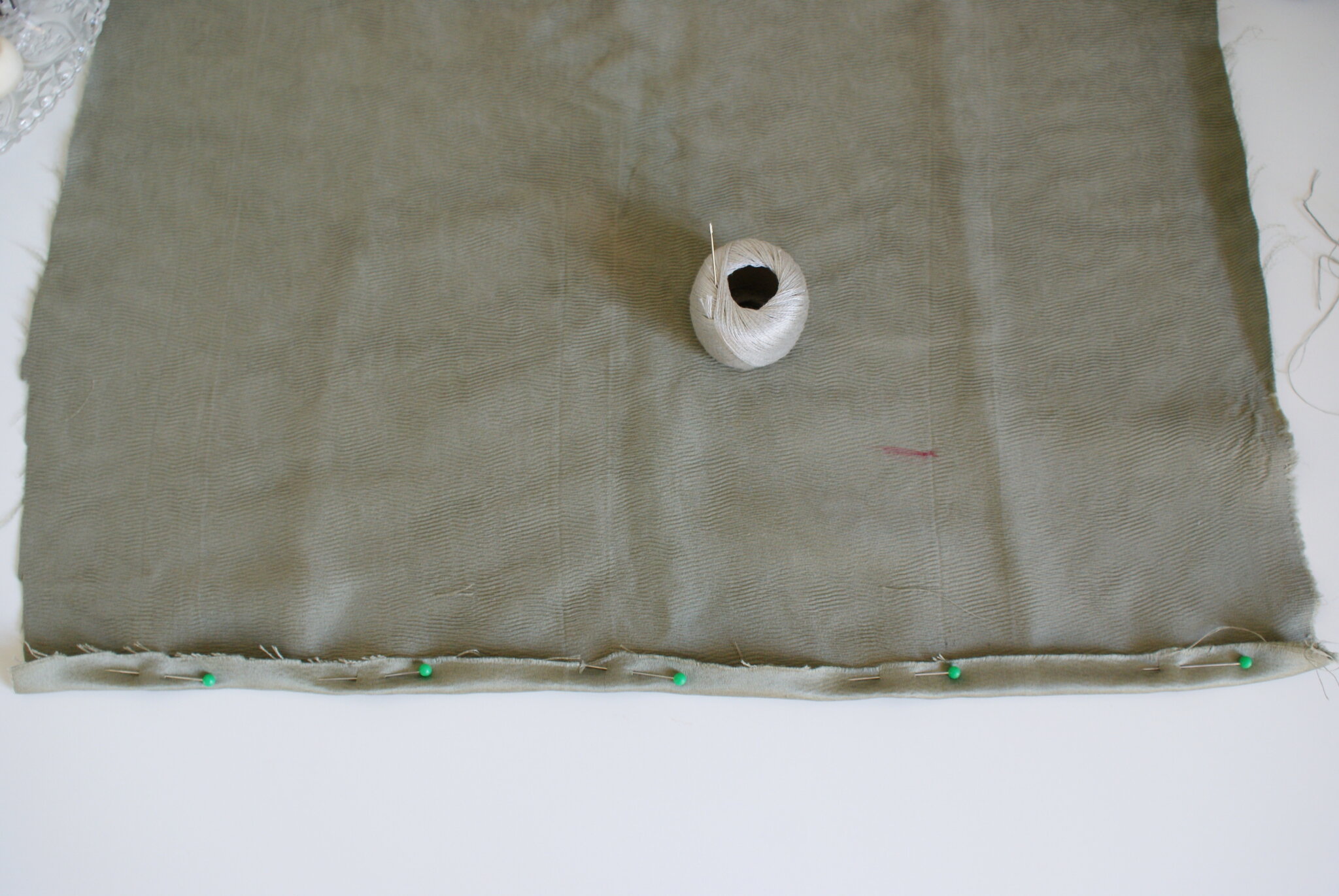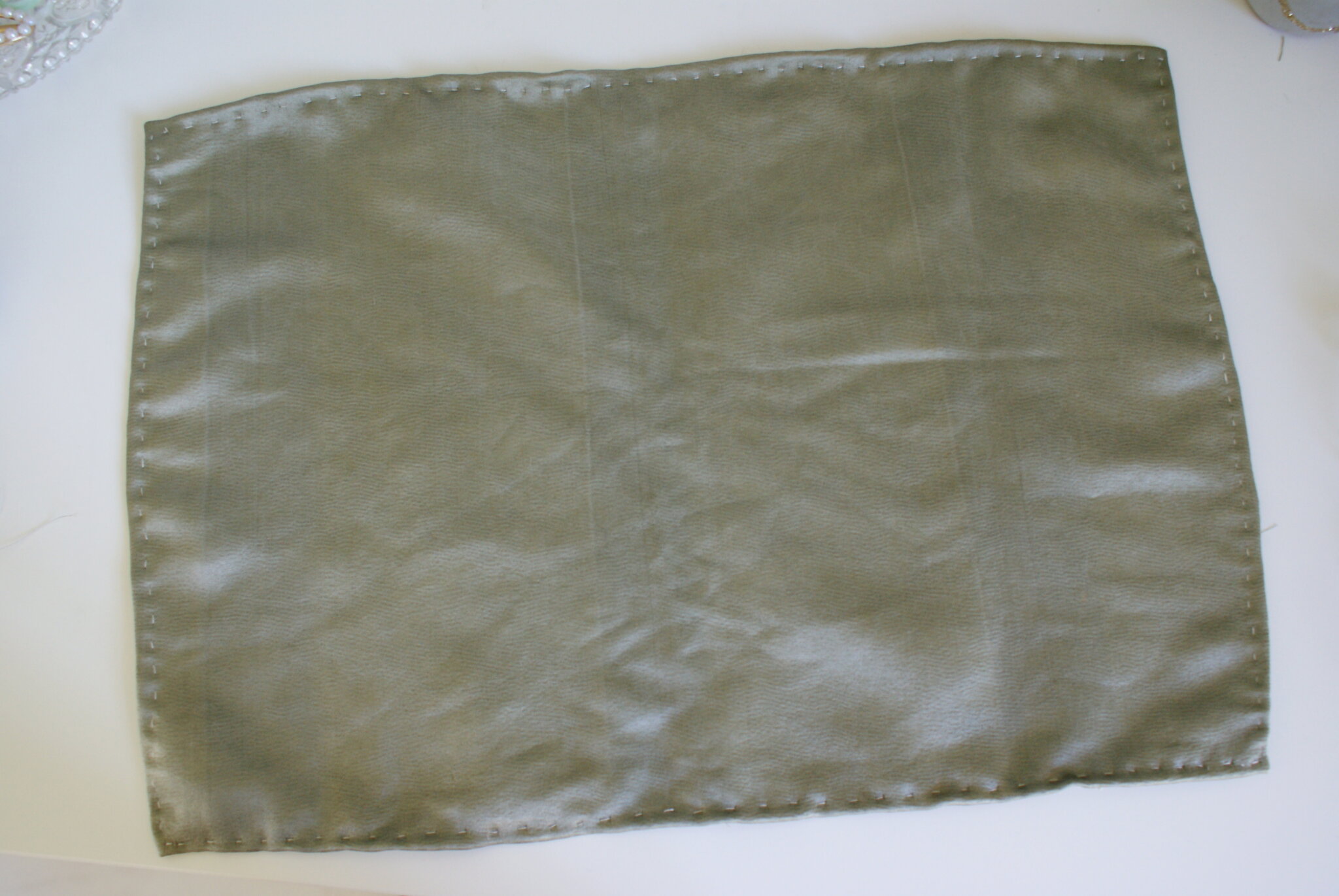 3)
Now cut four little rectangles of fabric, about 3×6 cm (1,1×2,2 in), take one and fold the hems inside along the long sides, then fold again and fix them together, as in photo. Repeat with the other three. Yes, I did six cause it was my first idea for the top then I changed my mind 😀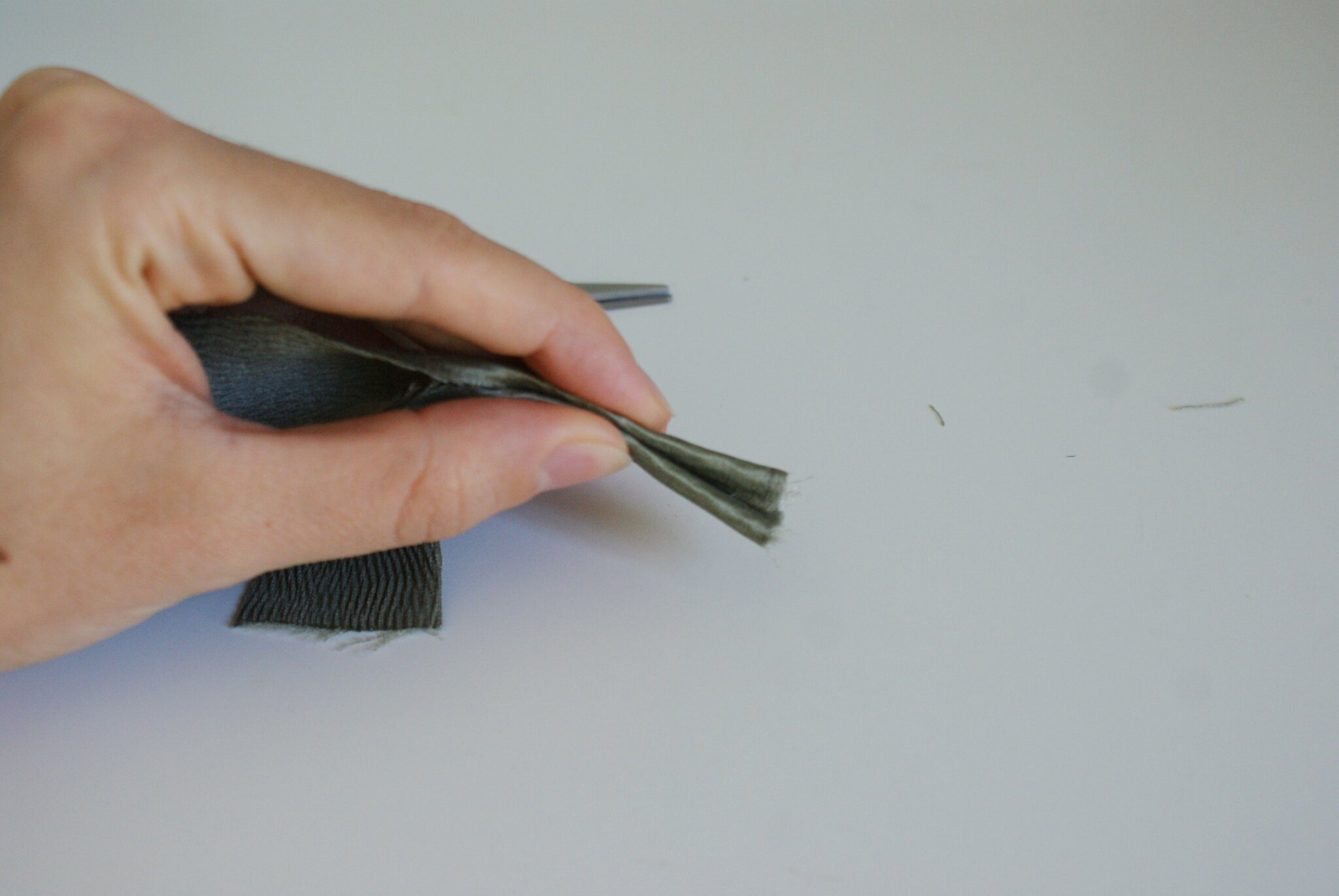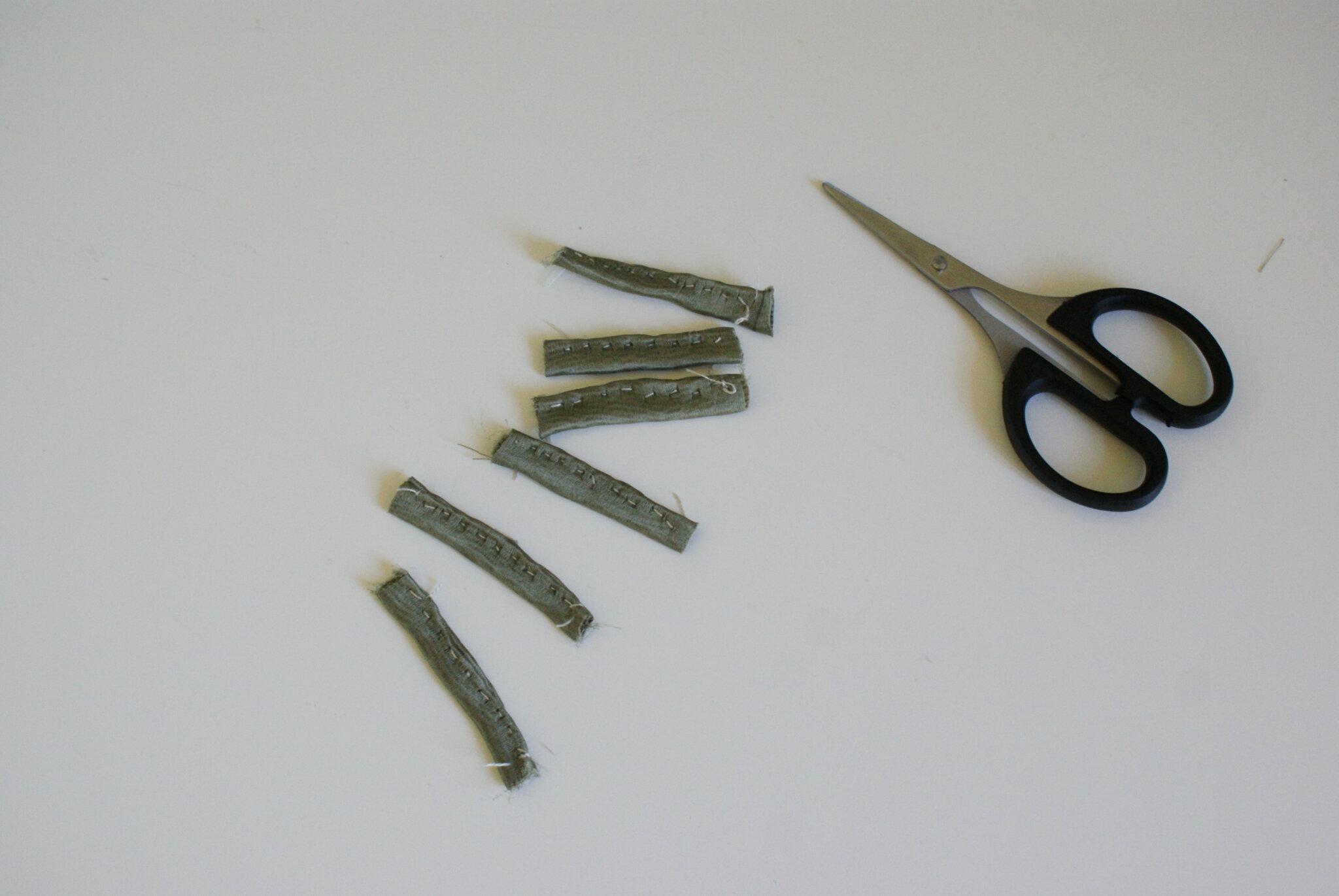 4)
Fix the mini pieces you've just sewn to the top sides to create little rings: two to the left and right corners, two to the sides, at about 15 cm (5,9 in) from the upper ones. The ribbon will pass throught them, so make the rings wide enough.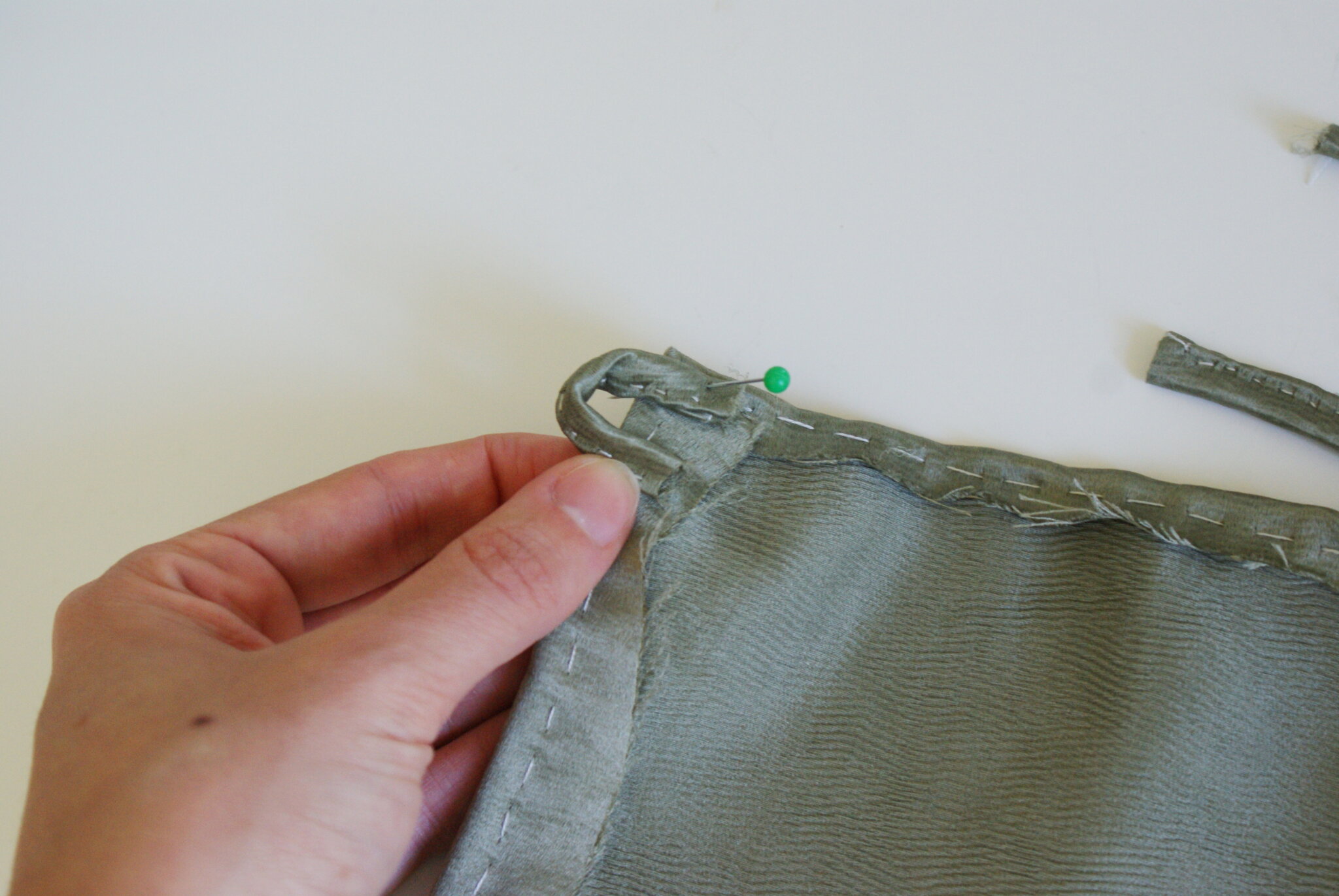 5)
Now you just need to sew the two ribbons to the top. Take one and sew one extremity at the top right and one extremity of the second ribbon at the top left. To wear the top place it onto your chest, then take one ribbon (for example the left one) and make it pass under your neck and through the first ring on the right, then throught the second on the left. Repeat with the other ribbon and the other rings then make a knot and you're done!
Voilà! Your silk or satin DIY backless crop top is ready!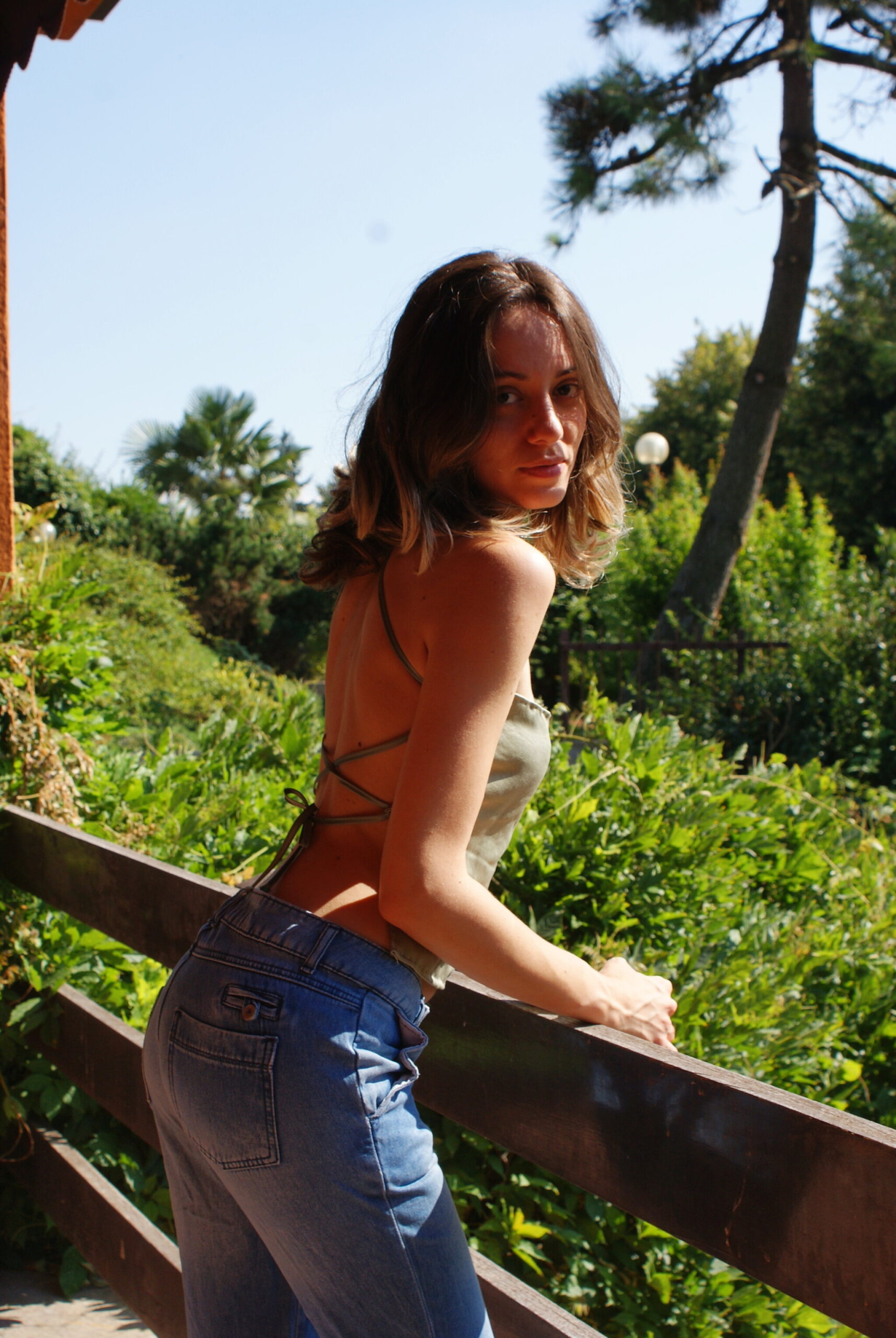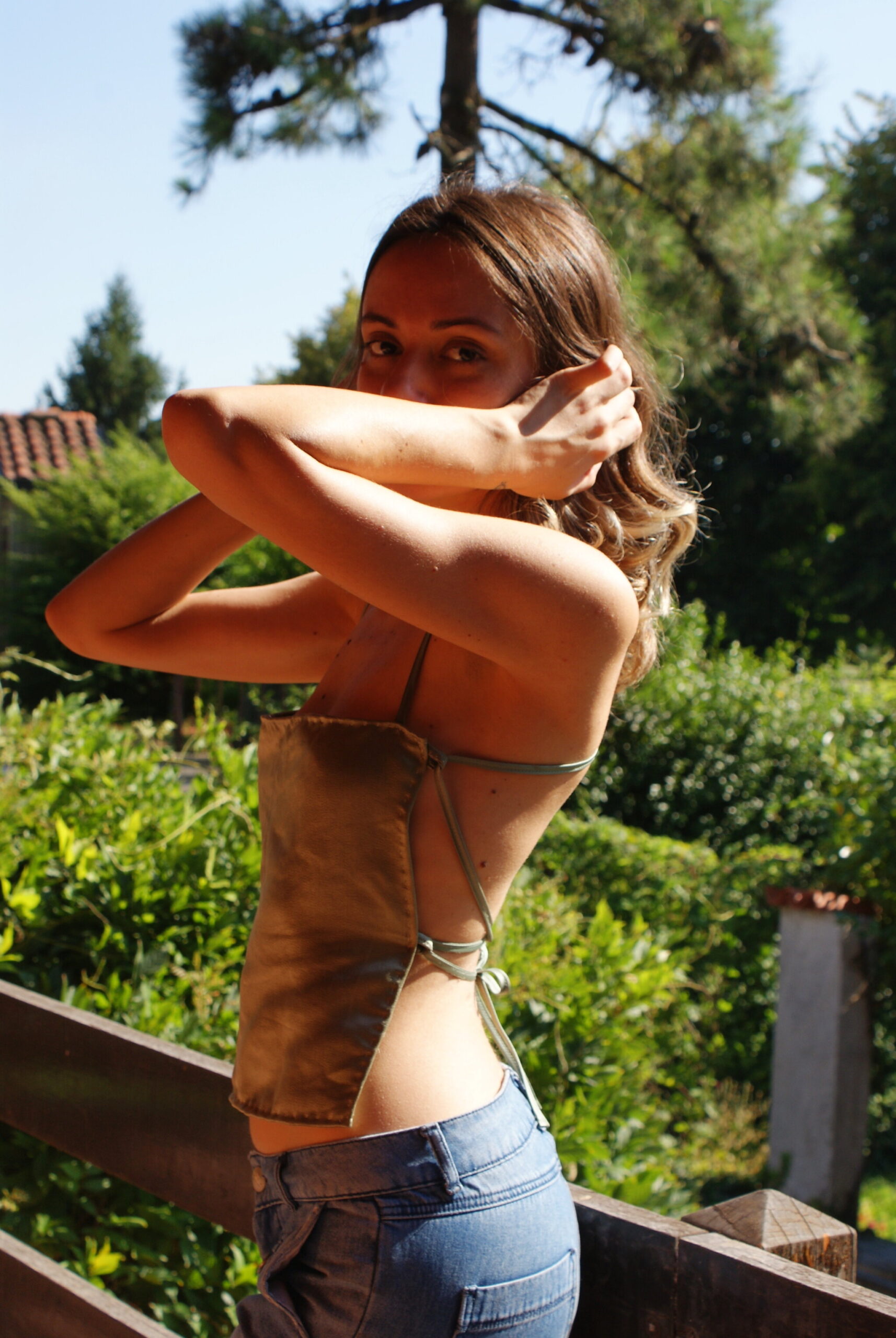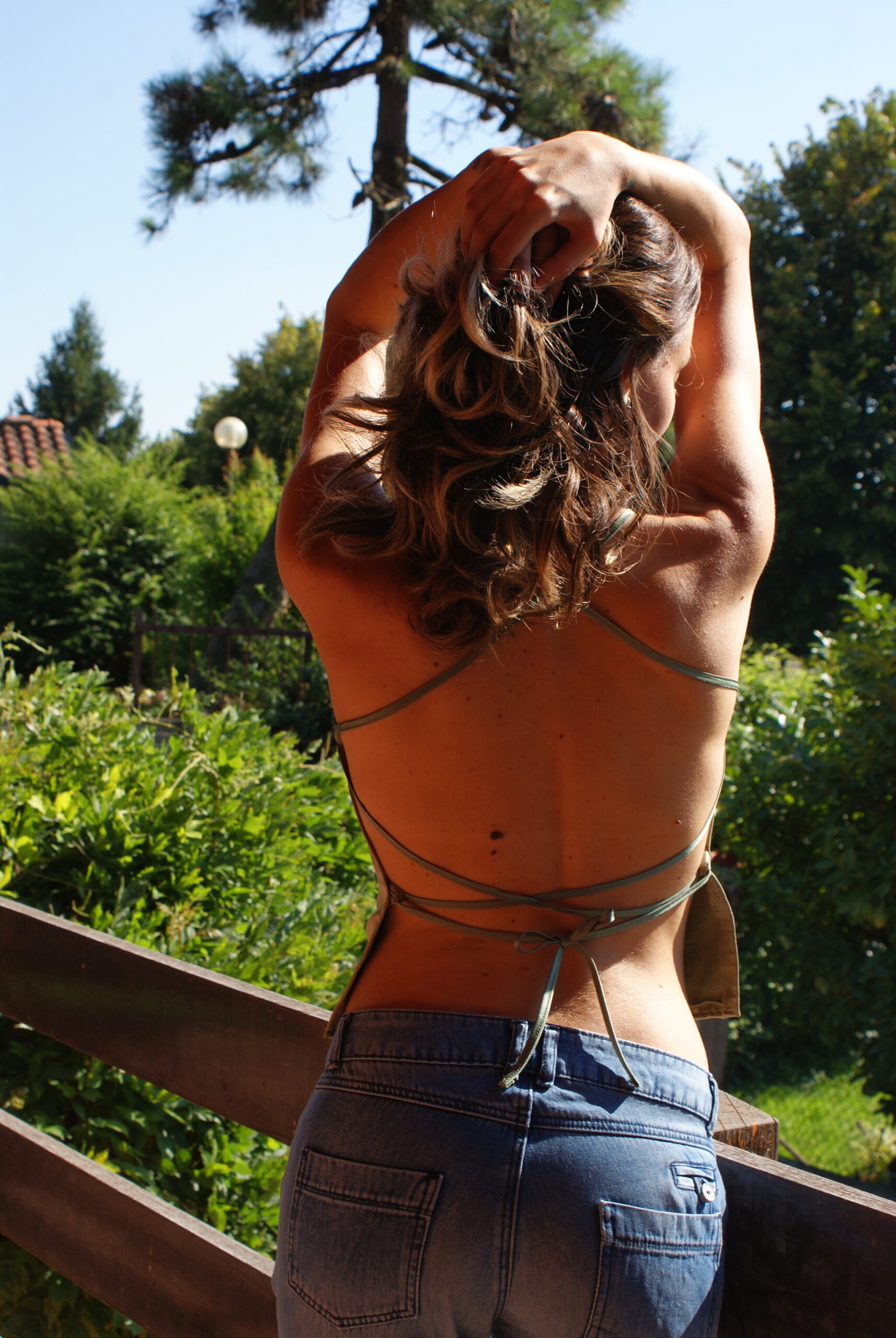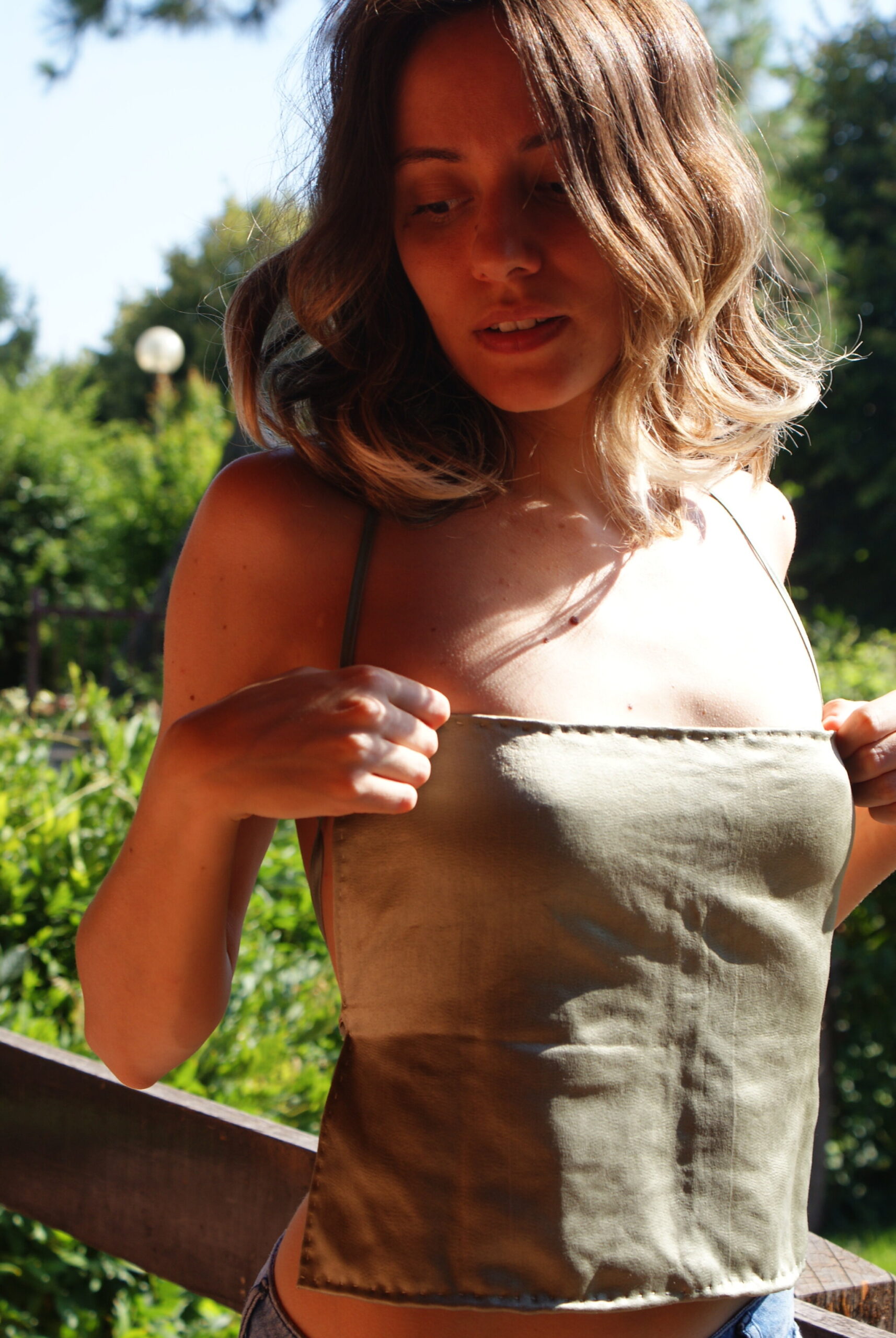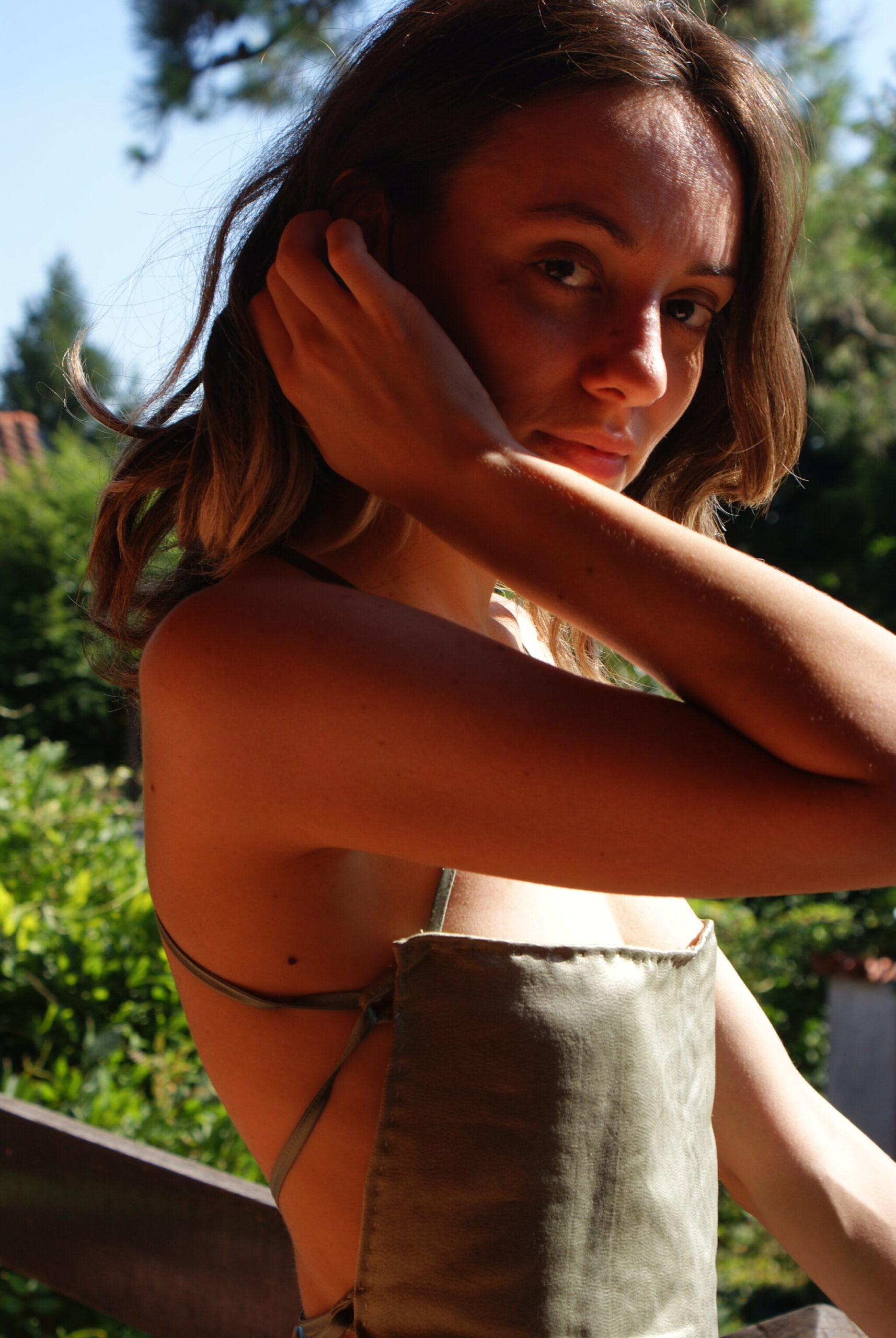 And in case this wasn't enough and still need some Summer shopping, here is the Newchic Summer sale time 2020!
Time: Pre-sale:6th July — 13th July, Crazy Shopping: 13th July — 18th July, Thank and Reward: 20th July — 27th July
The big flash discount of this summer sale activity is: Free Shipping Coupons✓, US$0.99 Flash Deals✓, US$9.99 Free Shipping Seckill✓, Flash Deals Up to 90% Off ✓. Below some of the pieces you can find!
Did you like the post? Pin it on Pinterest!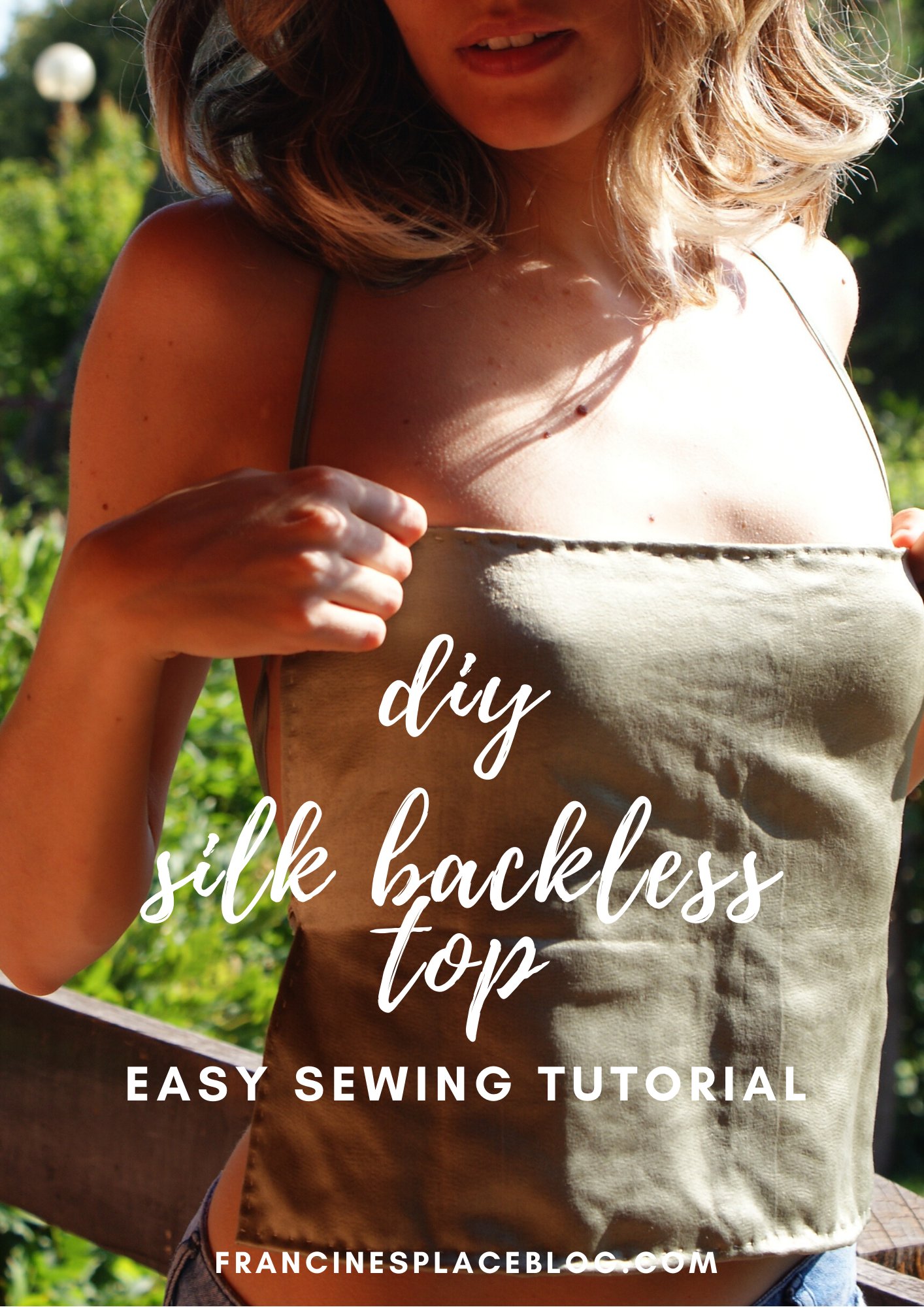 This post is in collaboration with Newchic. Opinions are my own.