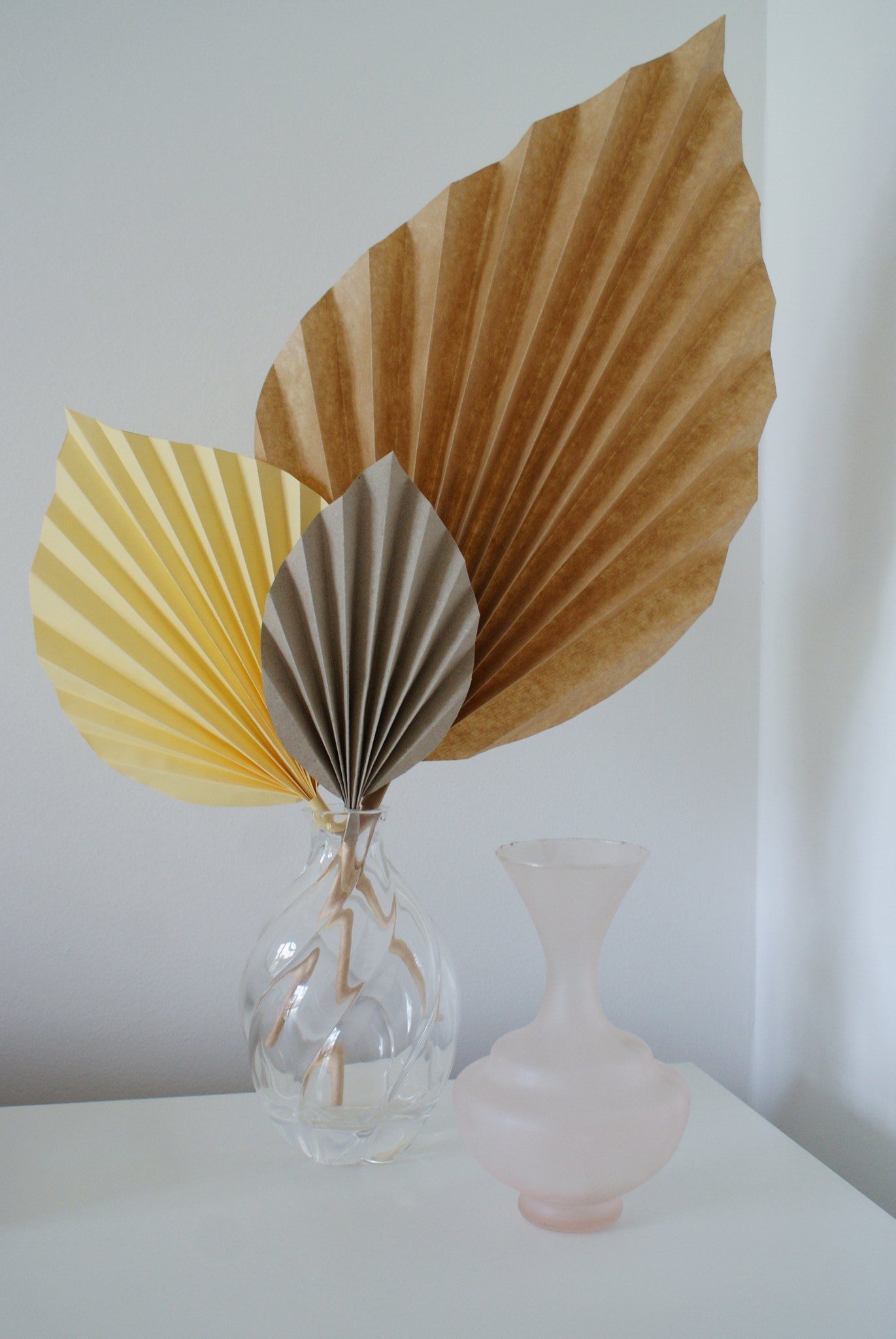 Want to know how to make DIY paper palm leaves? Read this easy and quick craft tutorial!
DIY paper palm leaves are the easy and beautiful home decor craft idea that you can make in minutes and with few materials. Read to know how to make yours!
Easy DIY decor crafts are the best way to update a room on a budget, especially if they look like you've boight them in a shop. Discover how to make DIY paper palm leaves that will add a stylish and aesthetic touch to your home in just few minutes and for less than… I guess, 5 dollars? Win win!
***
You need:
paper leaves in different sizes/colors
paper straws or sticks
pencil and scissors
glue
stapler
Or shop the items:

How to:
1)
First, draw the stylized shape of a palm leaf on the paper and cut it, then fold it in half to sign the centre. You can also fold the paper in half first, then draw half leaf and cut it so that you have it perfectly symmetrical.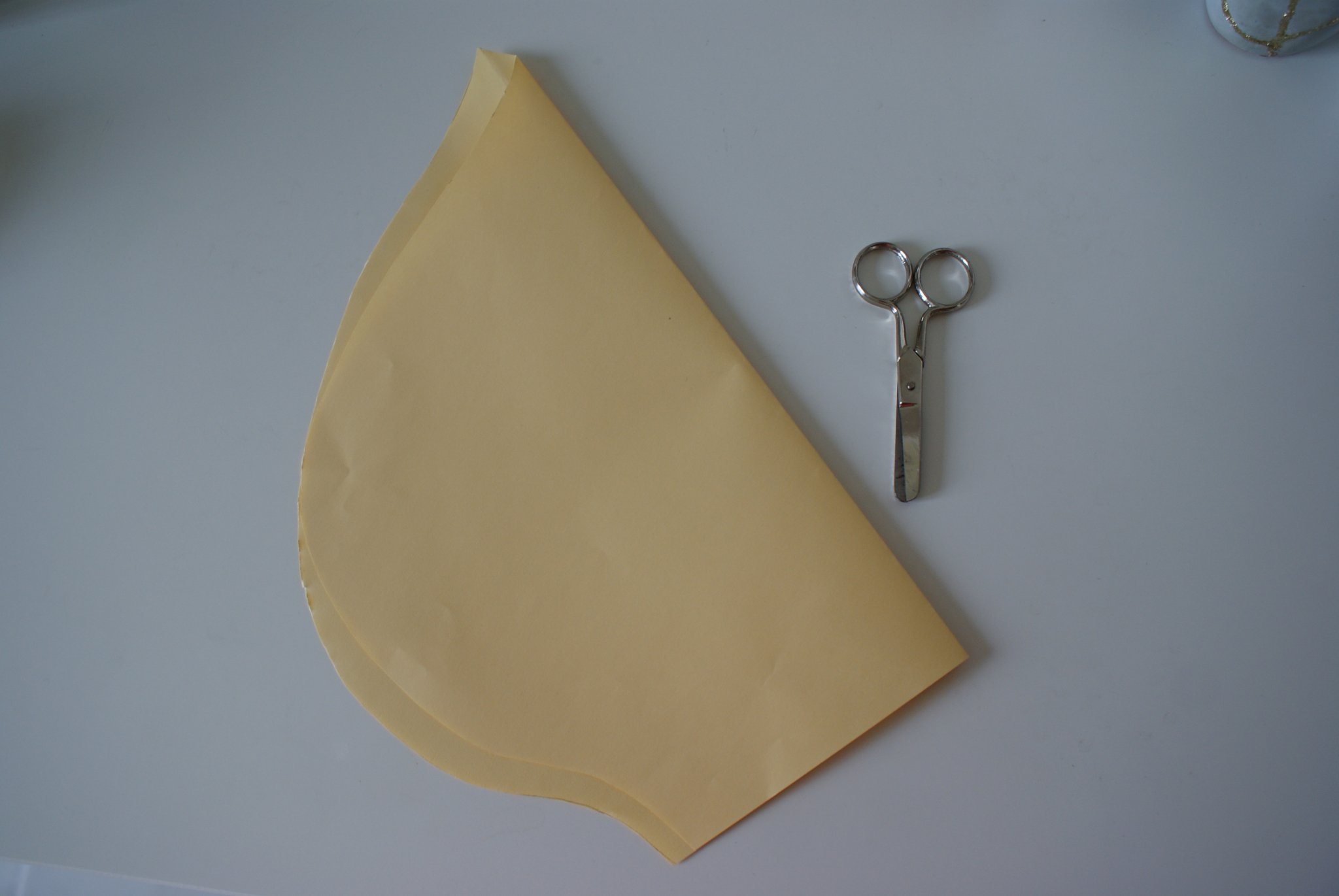 2)
Now fold the leaf like a fan: start from the centre and go to one extremity, making folds of about 1 cm; then repeat starting from the centre and folding to the other extremity, until your leaf looks like a paper fan!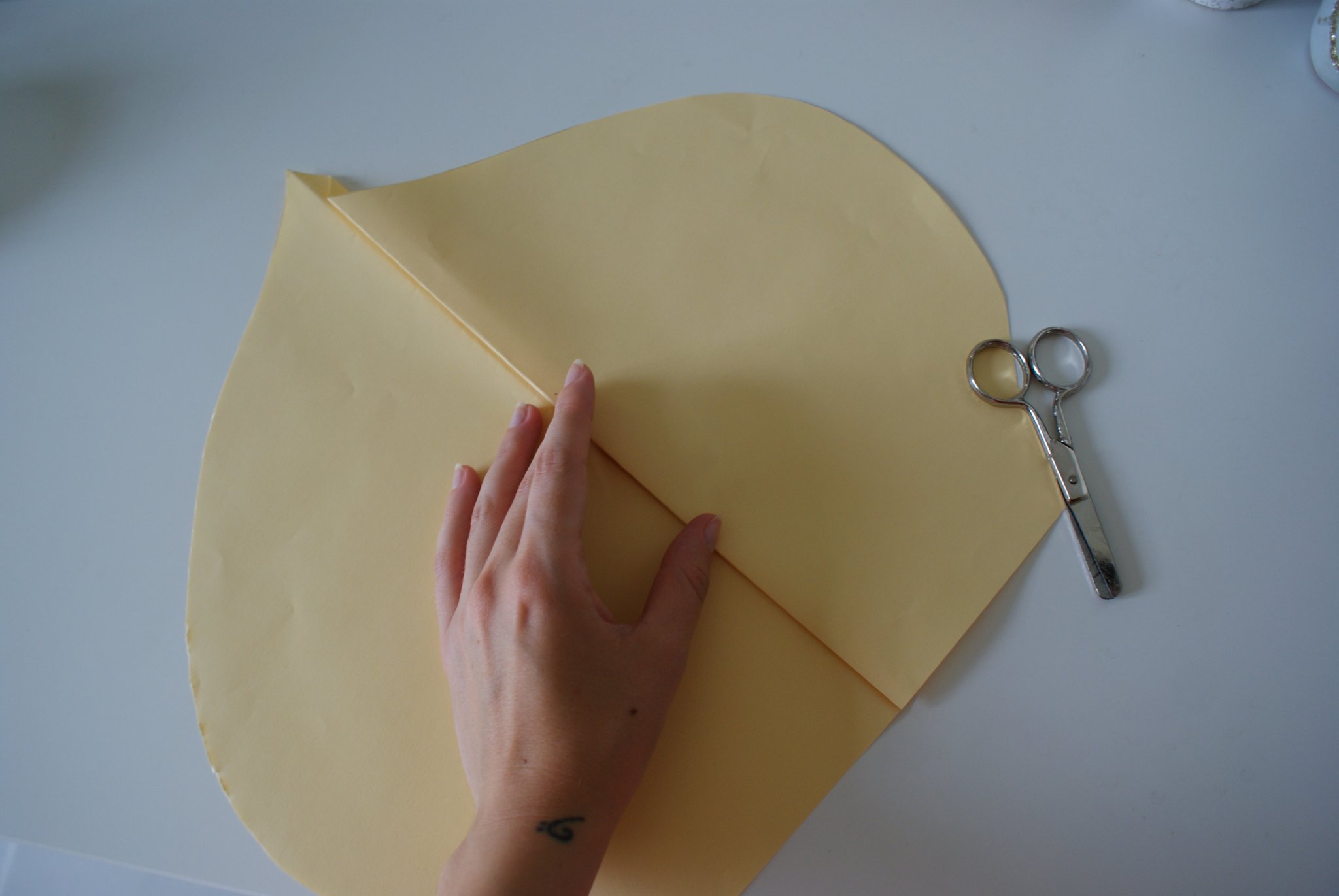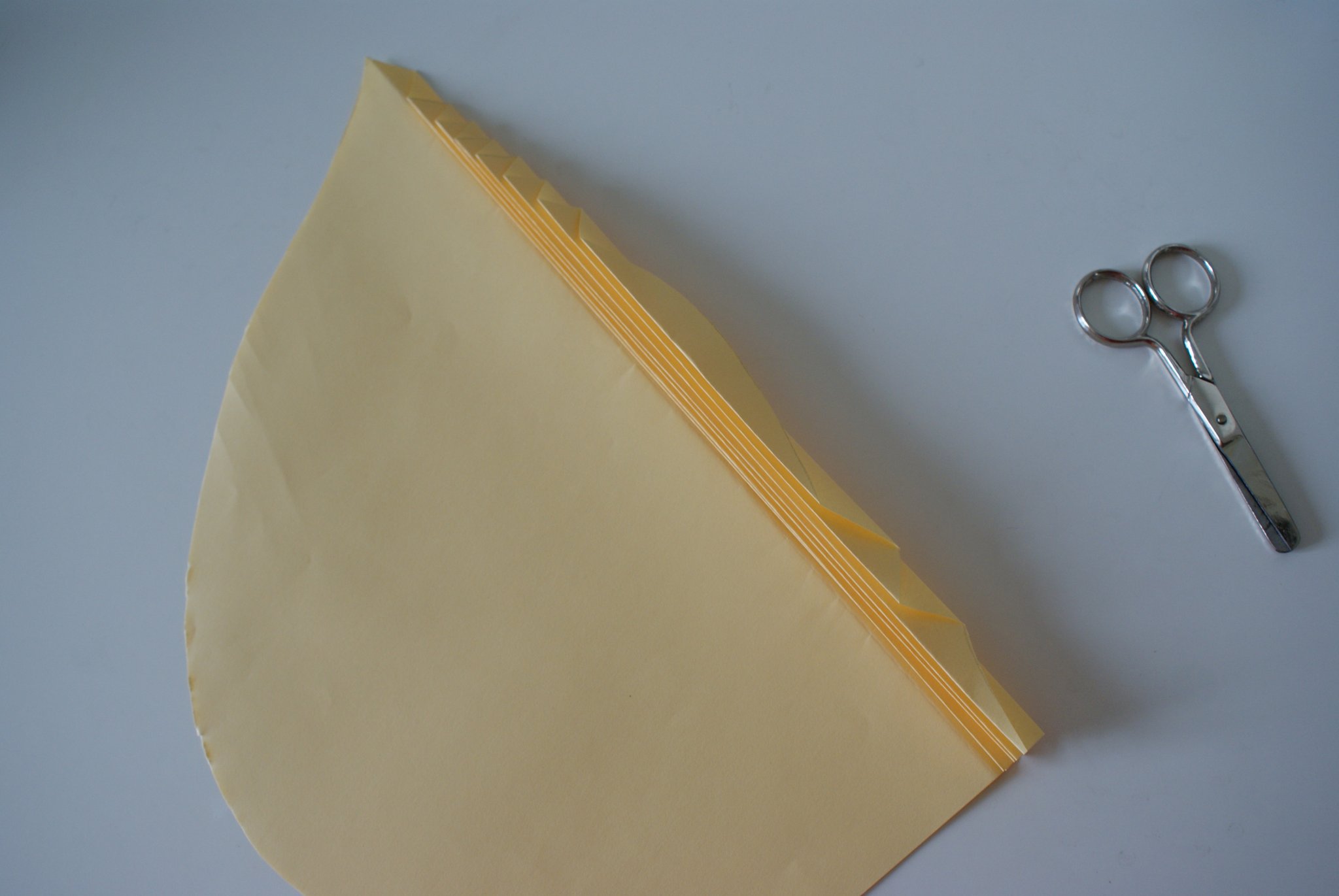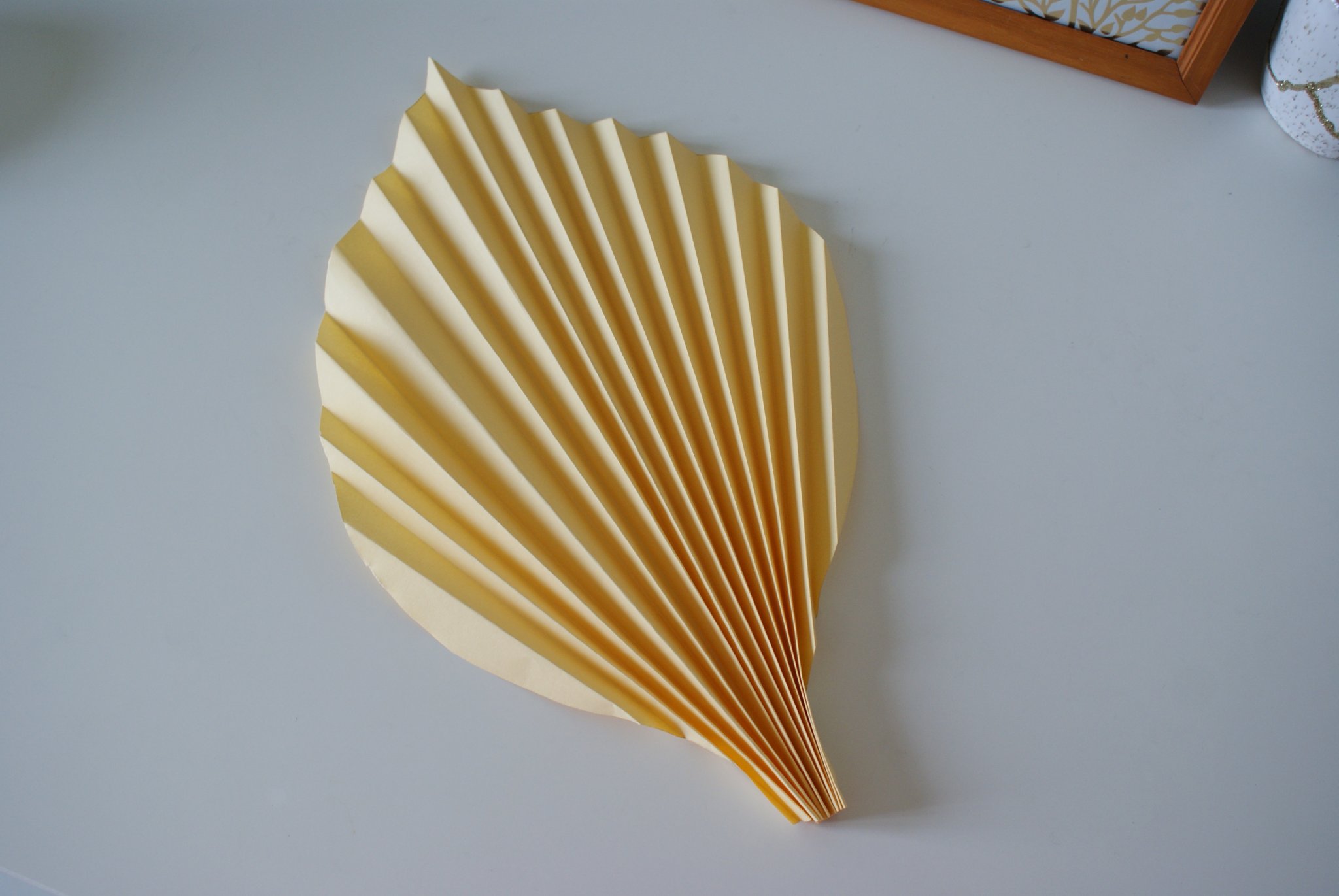 3)
Cut the excess of paper on the bottom of the leaf, then place the straw on the back and fix everything with the stapler. Leave the straw long enought to look like a stem.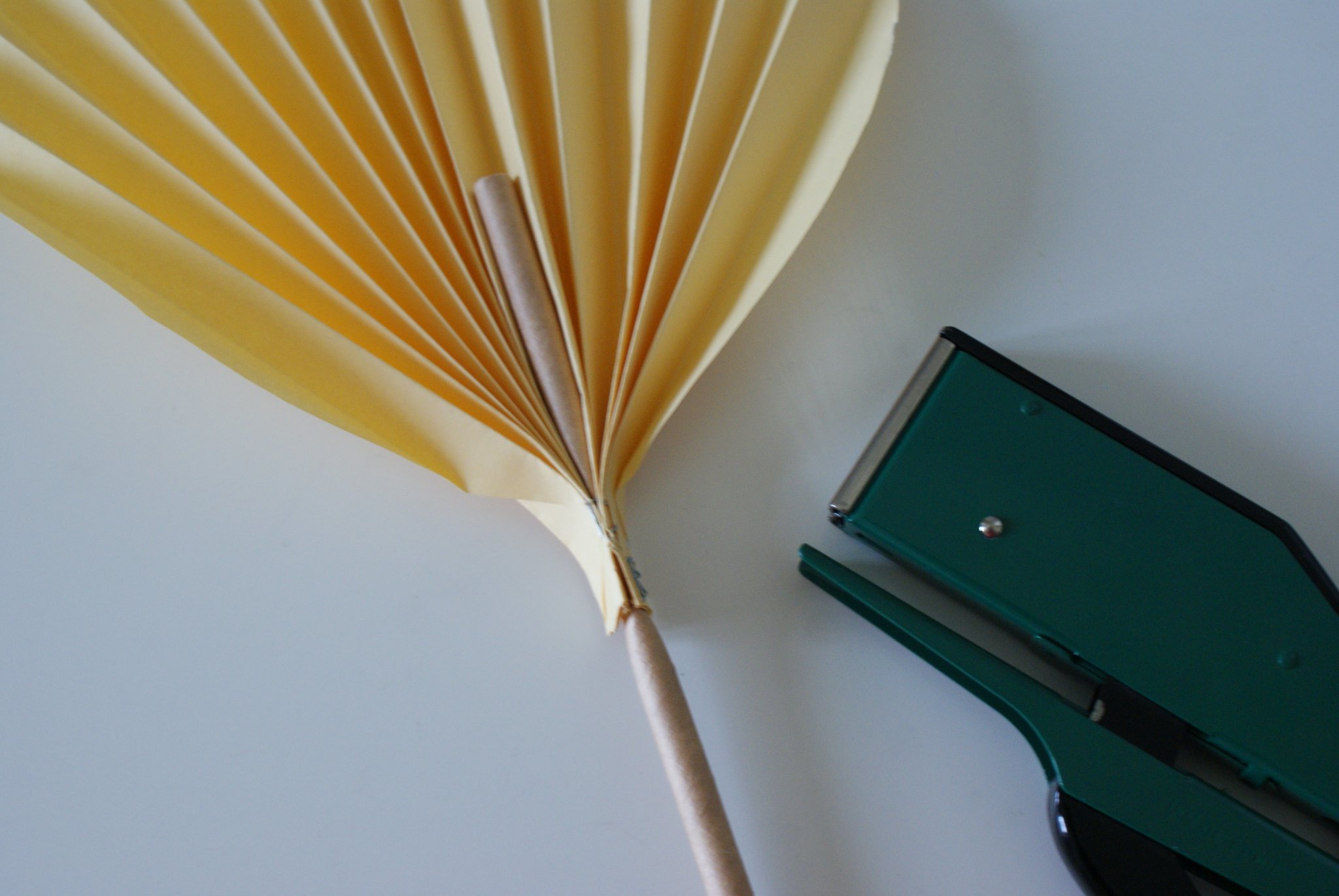 4)
Now cut a strip of paper and wrap it to the bottom of the leaf to cover the stapler stitches. Add some glue to fix it and you're done!
Voilà!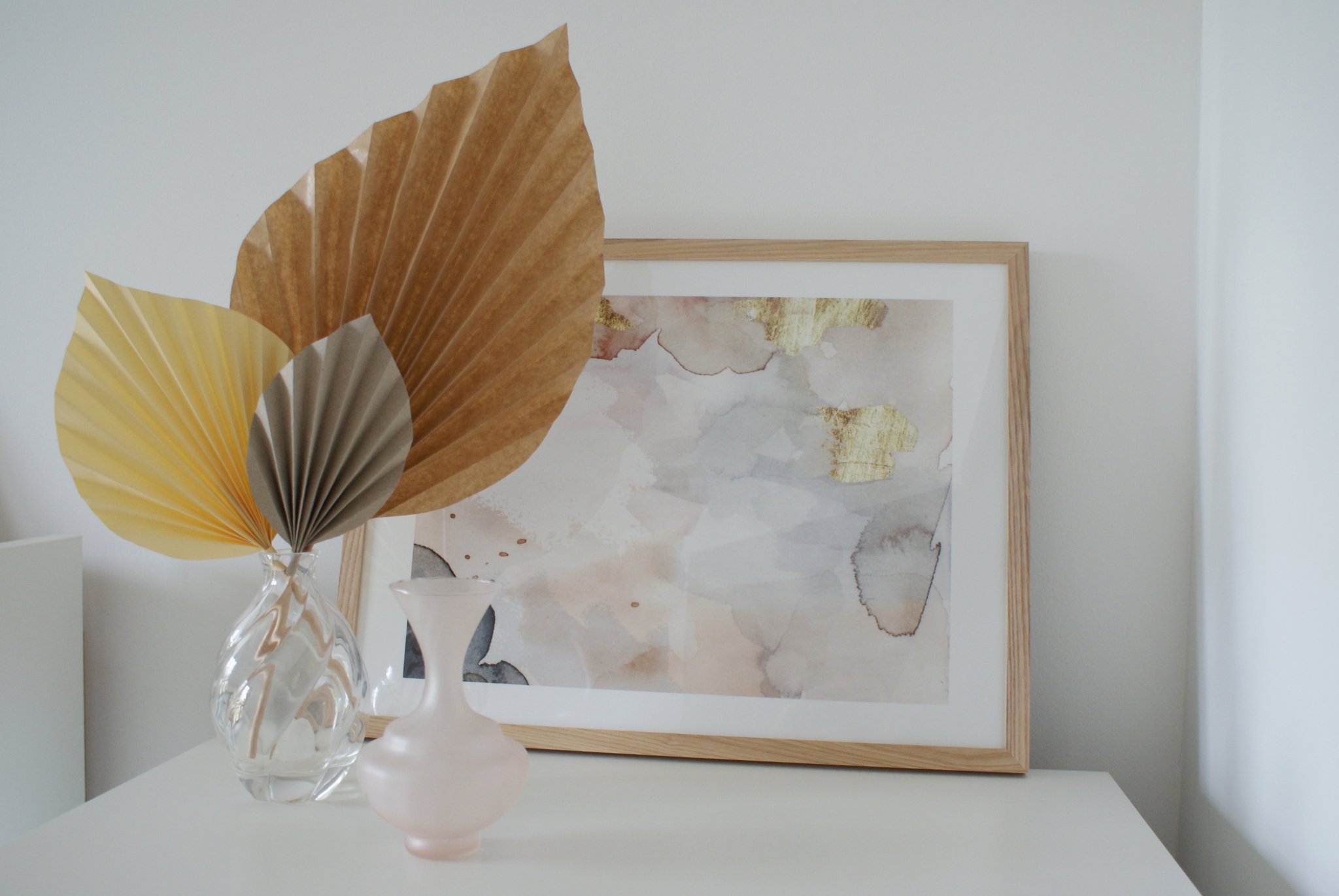 These DIY paper palm leaves are so easy to make but so decorative! I love the natural vibe they give to the room and how they match perfectly with my new beautiful piece from Photowall. I've already talked about this amazing website here and, once again, I'm so satisfied with my order. Their great choice of art, from posters, to wallpapers and canvas prints won't disappoint you: you can choose between different styles, colors, subjects and finishes to customize your print and make it perfect for you. I went for a framed print again since I loved the first one I got. And, you lovely readers, I have a surprise for you: use the code "francinesplaceblog25" for a 25% discount on any product in their website, it is valid for 2 months, from September 16 to November 18, 2021! Enjoy!
Did you like the post? Pin it on Pinterest!
This post is in collaboration with Photowall and contains Amazon affiliation links. Opinions are my own, I was not paid to talk about the products.